Willow versus Elvie: Which Hands-Free Pump is Best?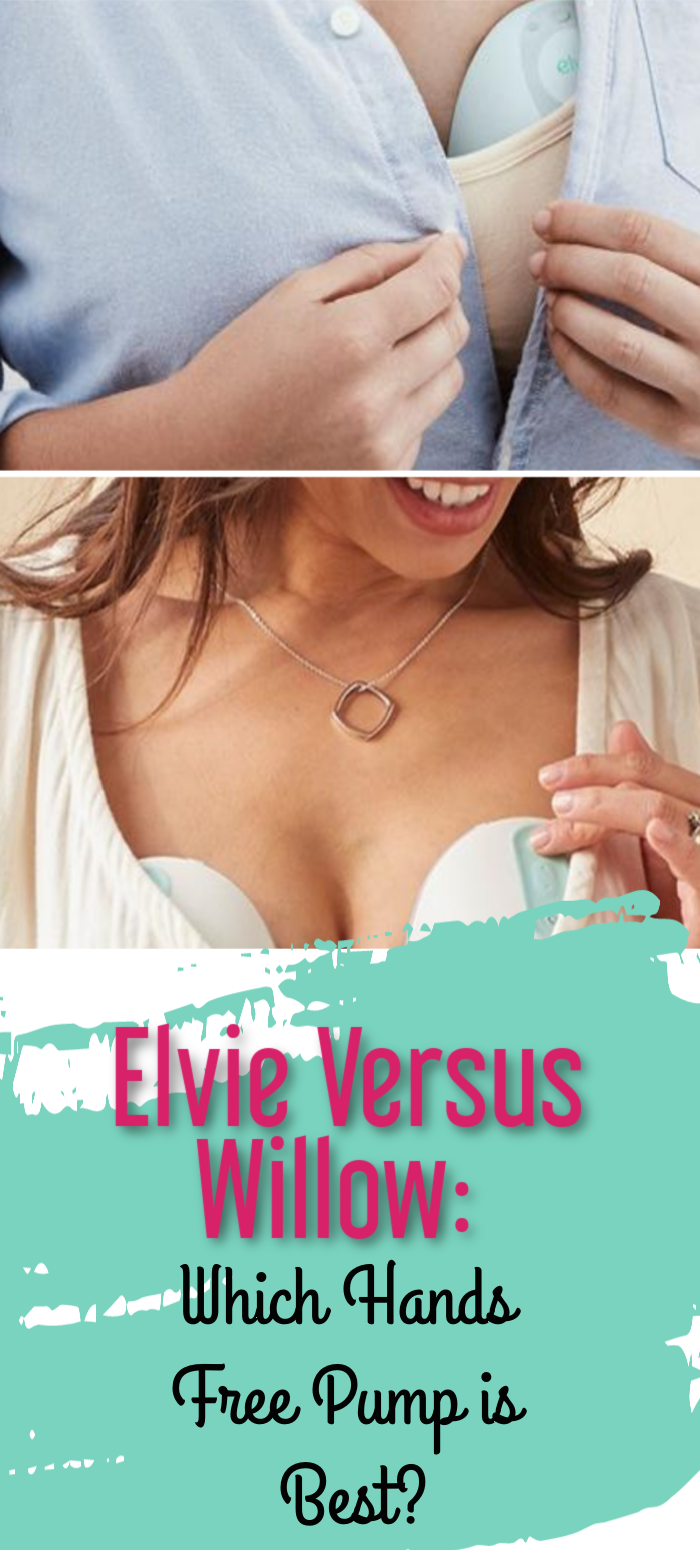 Using a hands-free breast pump is the new way to offer freedom and flexibility for new moms. The Willow and Elvie are both wireless, cordless, hands-free pumps and we want to help you figure out which one is best for you!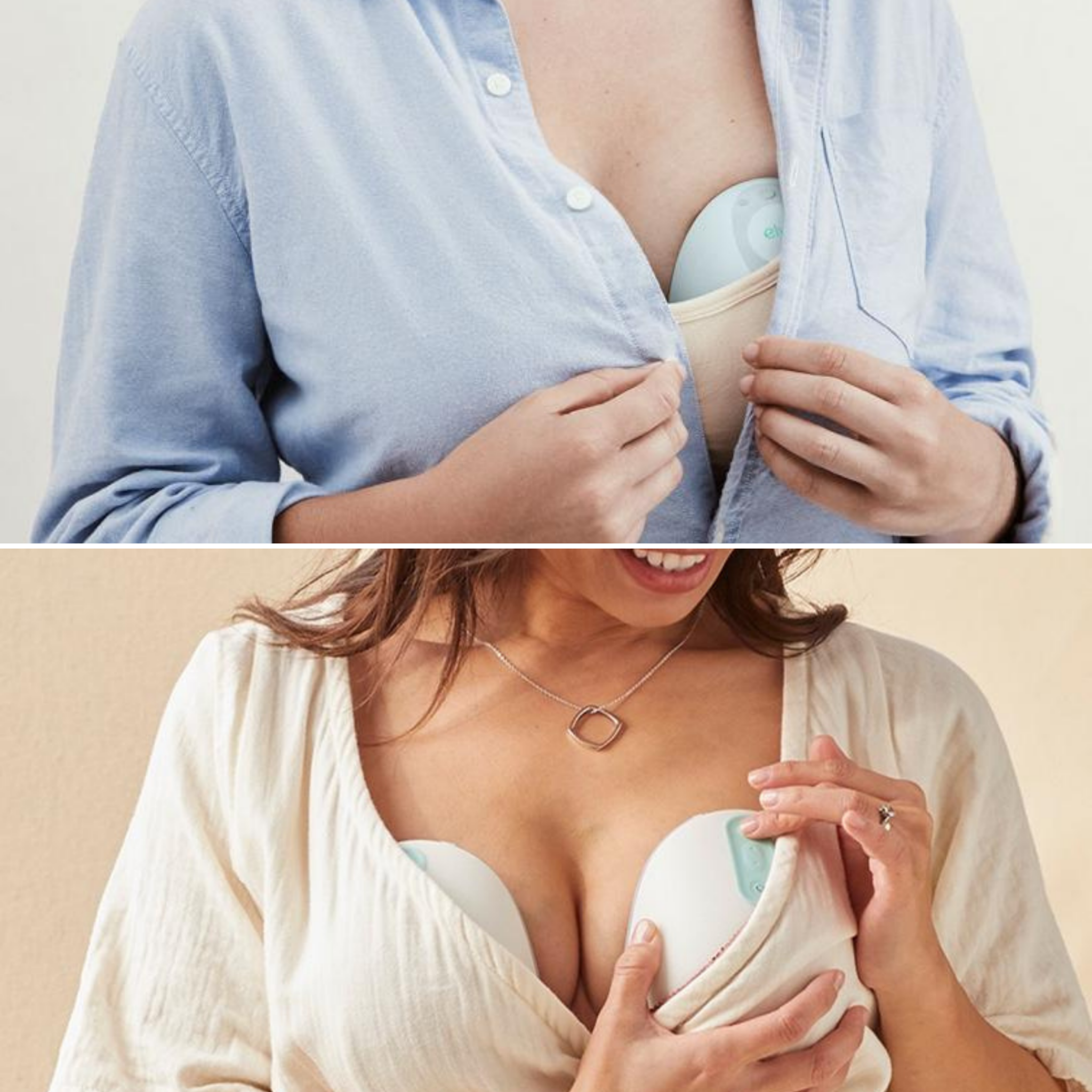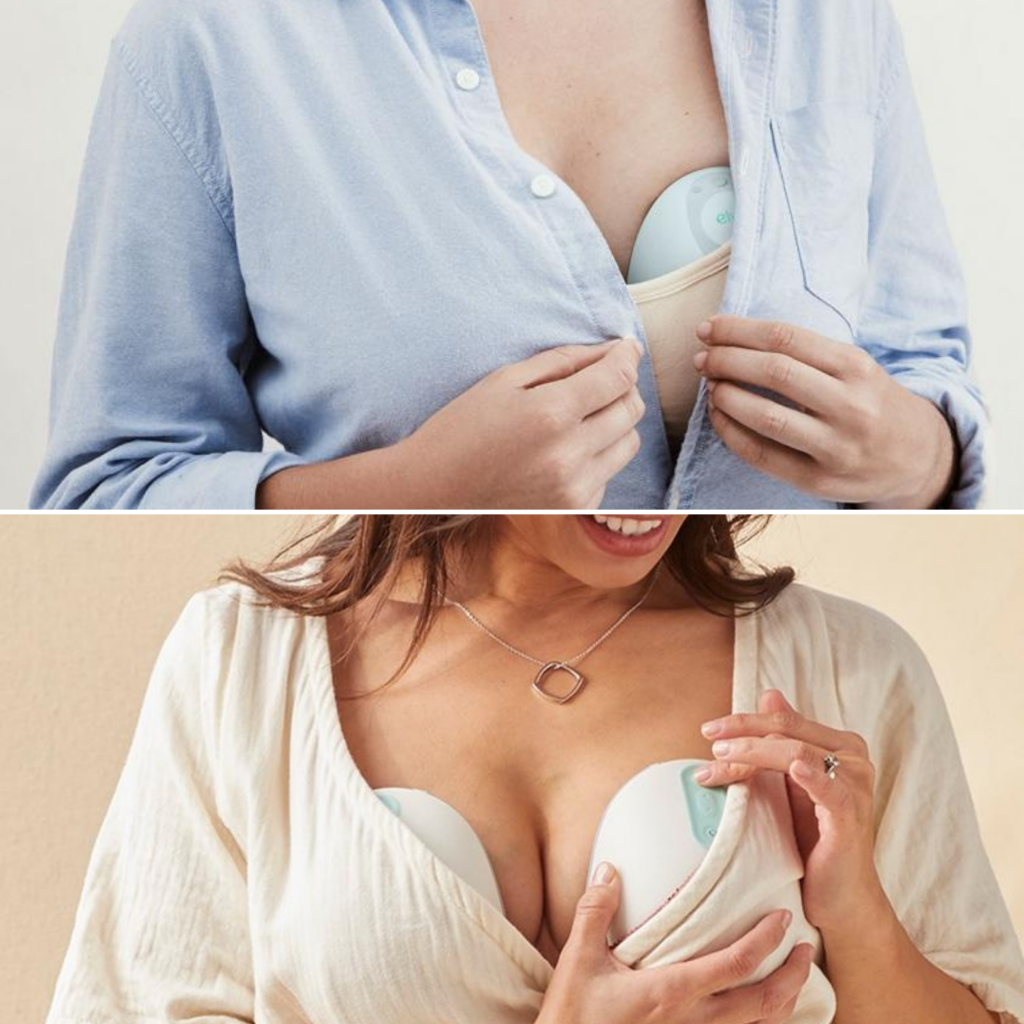 Choosing a breast pump can seem like a daunting task.
There are so many breast pumps out there and while many are similar- no two are alike. Which can make it tricky when choosing which breast pump is best for you.
Right now hands-free, wireless and cordless pumps are becoming more and more popular.
And for good reason! They allow you to pump and not be attached to a cord, a bulky machine and they often offer a lot of modern, innovative features that every mama deserves.
If you have done your research you have probably heard of the Willow Wearable Breast Pump Generation 3 or more commonly known as the Willow. And you may have also heard of the Elvie, which is very similar in function.
Both the Elvie and Willow for the modern-day woman and are wearable, cord-free, hands-free, and wireless. The Freemie Cups aren't entirely cord-free, but they do allow for hands-free pumping with many different pumps.
Why choose a hands-free breast pump?
Choosing a breast pump can make your life so much easier.
Because they are cord-free you simply place the pump inside your bra and you can continue to move around get things done as any busy mom would want to do.
Using a hands-free pump is discreet, convenient, and offers flexibility to your life. They are portable, small, and sleek looking making it easy for you to carry in a purse or diaper bag and store anywhere you choose to pump.
How to choose which hands-free pump is right for you
We have done the research and read the reviews and compiled it all together in one place to help you decide which pump is right for you.
Both pumps are modern, innovative, and allow you to pump discreetly and with confidence.
But we've compared pricing, features, pros and cons, as well as their similarities and differences to guide you on this processes of purchasing a breast pump.
PRICE
Willow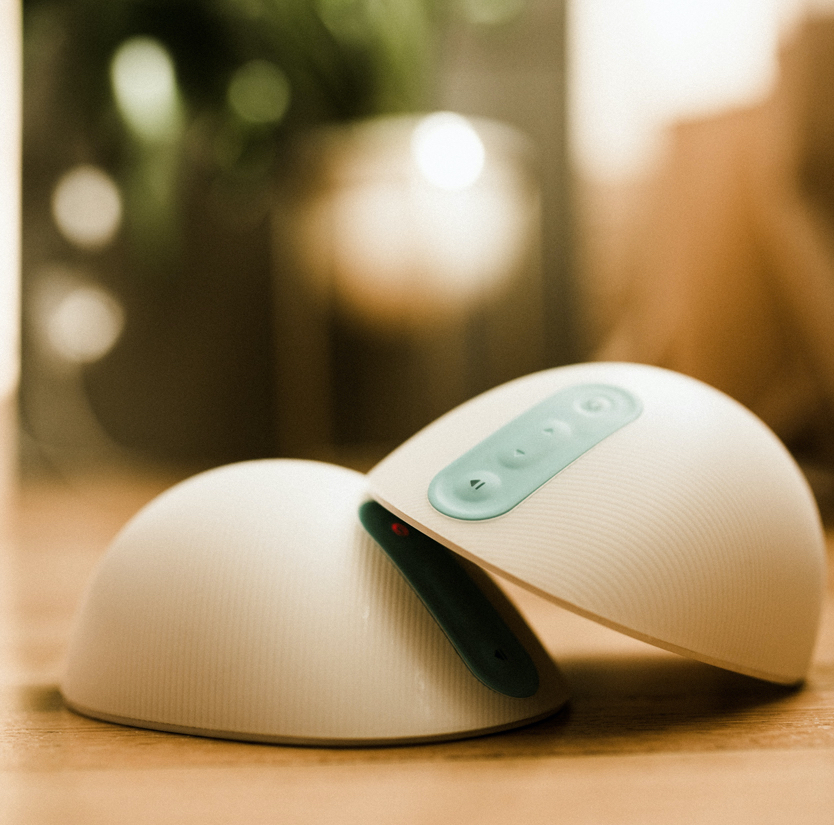 At this time the Willow Wearable Breast Pump Generation 3 will cost you around $499. They occasionally offer a promotion to make it less expensive – if there is one going on, you'll see an image below with the current offer!
[the_ad id="2209″]
This is the cost found on their website and on Amazon.
Elvie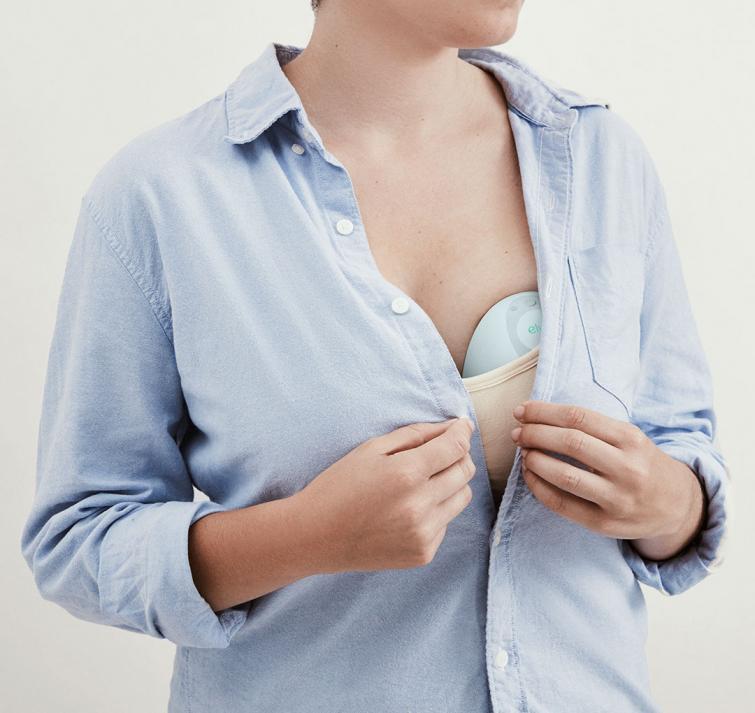 You can buy the Elvie on their website for $499 for a double or $279 for a single. You can also purchase it on Aeroflow, along with checking your insurance coverage for it.
You can also purchase on Amazon for the same prices.
What's Included?
Willow
2 Willow Pumps (one for each side)
2 Flanges (24 or 27 – 21mm is sold separately)
2 'Flextubes'
1 Charger
1 Pack of 24 4 oz Milk Bags
2 Cleaning Brushes
Elvie
1 Hub
2 Bottles (5oz/150ml, BPA free)
1 Breast Shield (24mm)
1 Breast Shield (28mm)
2 Valves
2 Spouts
2 Seals
2 Storage Lids
2 Bra Adjusters
1 USB Charging Cable
1 Carry Bag
Instructions for Use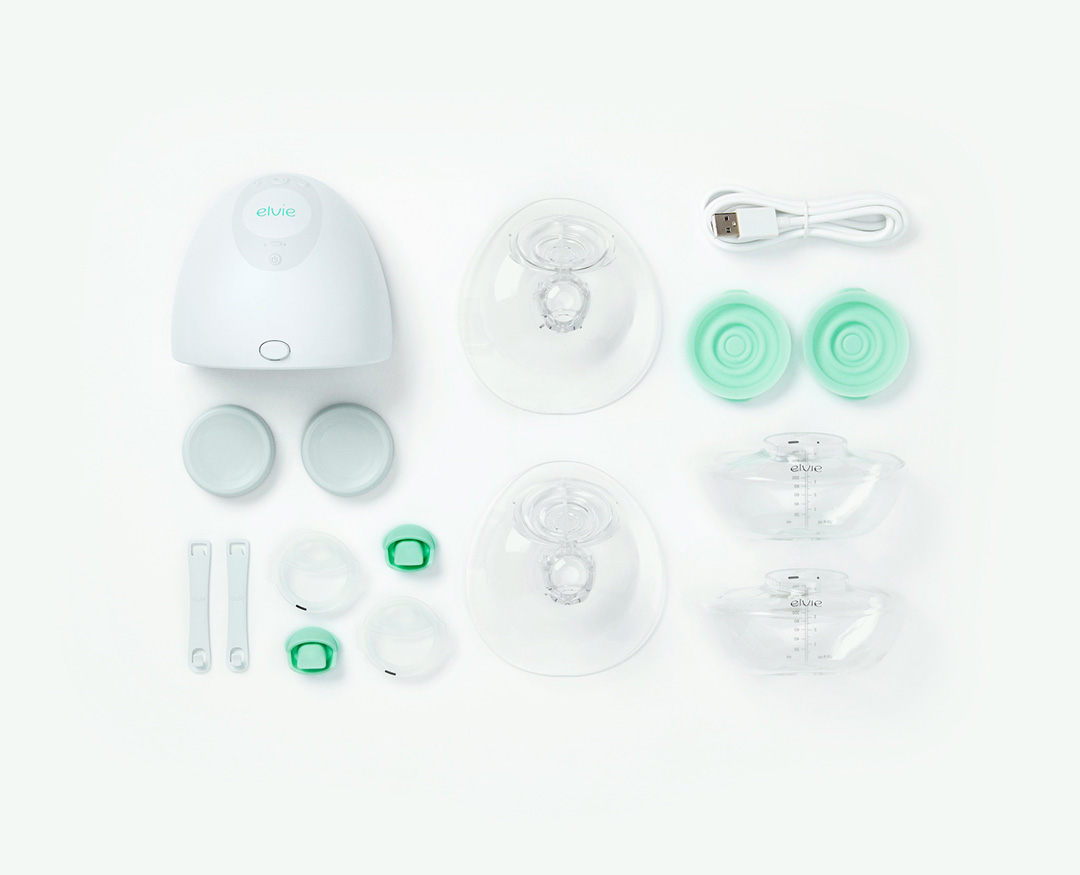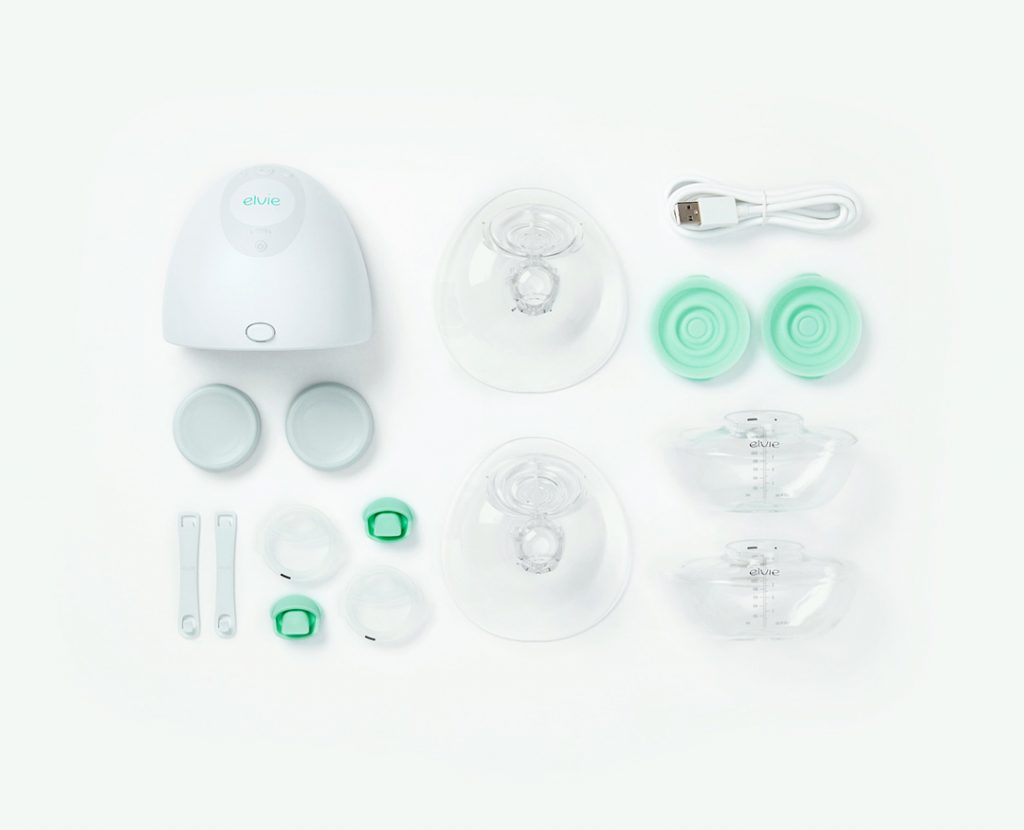 They also sell extras and add-ons that you can find here.
Features
Willow
Smart features for more comfort and output. The Smart Technology responds to your body and maintains suction enabling mobility without spilling.
Milk is pumped into the spill-proof disposable collection and storage bag reusable container inside of the pump
Spill proof
No loud sucking sounds
No external tubes, cords, or awkward bottles
Track volume, view history, and receive personalized tips with the Willow App
Produces 20% more milk than average breast pumps
Willow offers Flanges and Milk Container accessories in size 21mm, 24mm & 27mm
Elvie
It is wearable, small and light weight and fits perfectly in any bra.
You can connect it to the free app to monitor milk volume in real time, track pumping history for each breast and control the pump remotely.
Includes 7 intensity pumping suction settings
Charges in 2 hours via micro-USB
Made with BPA free, dishwasher safe plastic
Comes with 3 Breast Shield sizes (2 included in the box)
Has 2 phases: Stimulation and Expression modes- automatically switches from Stimulation into Expression mode when it detects let-down and will pause when the bottle is full.
Comes with bra adjusters to help you enjoy pumping in comfort with your existing nursing bras.
The collecting bags are in the breast cup itself, so there's very little visibility or physical access.
PROS
Willow
It's quiet
It's easy to clean
You can take it anywhere and pump anywhere
It's discreet- you can be pumping and no one will even know
Spill-proof
Parts are dishwasher safe
There are seven levels of suction with two new lower level settings as well as a new sensitivity setting.
BPA Free
It holds just over four ounces of milk and you can put them straight into the fridge or freezer- without spilling!
Bags fit nicely into the fridge and freezer- much better than bulky bottles
Made for all breast sizes including G and H bra cups
No special bra needed- but is is recommended to wear a full-coverage nursing bra that's stretchy and has a flap- avoid underwire and padded bras
Elvie
It's hands-free, cord free
Wearable
Silent- it doesn't make a lot of noise!
You can connect it to an app
Only 5 parts to clean
Only takes seconds to assemble
Can purchase with an FSA\HSA card
The hub comes with a 2-year warranty while the parts (including bottles, breast shields, spouts and valves) come with a 90-day warranty
Can be washed on the top shelf of your dishwasher
The suction action draws milk from your breast via a breast shield directly into the bottle
Differences:
The Willow Pump can hold 4 ounces of milk on each side while the Elvie can hold 5 ounces of milk on each side.
The Willow offers more flexibility in terms of what can be done while you are pumping. The Willow claims that you can pump while laying down while some users have said the Elvie is best for using while standing, sitting, or doing more sedentary activities.
Willow has specific milk bags that you have to buy however, they introduced their reusable milk containers that fit directly into the pump as a solution which now is comparable to the Elvie. With the Elvie pump, you pump into a reusable 5oz bottle. The bags are not reusable.
The Willow is typically not covered by insurance while the Elvie has been known to be partially covered by some insurances. Get started by filling out this form with your insurance information. However, you should be able to purchase both pumps with an FSA\HSA Card.
The Elvie Pump has 5 parts to clean including the valve, spout, bottle, seal and breast shield. They can be washed in the dishwasher or by hand. The Willow has two parts to cleaning including the flange and a tube that connects to the pump. They can also both be washed by hand or in the dishwasher.
Elvie offers a two year warranty on the pump and 90 days on the pump parts. Willow offers a one year warranty.
Similarities
Both the Willow and Elvie have apps that are available for the iPhone and Android. You can download them from the app store and they will connect to your pump. With both apps you can see how much you have pumped.
Parts are dishwasher safe
Both pumps take about 2 hours to fully charge
Both cannot be returned once opened
Both claim to be silent breast pumps
Both pumps are wireless, rest in your bra and are able to be used out and about.
You can adjust the suction levels on both pumps and they both sense letdown and switch to expression mode.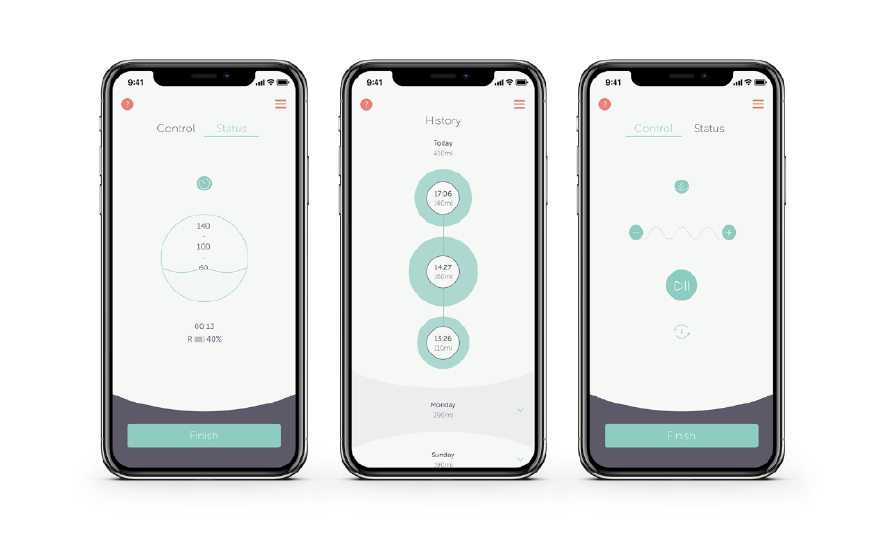 Which One is Best?
Honestly, both of these pumps are great hands free pumps. They are similar in price, though with Elvie, you can buy just one, and it would be less expensive.
From our research, women are very pleased with all of these options. I feel like that Willow pump is a little more main stream and there are more tutorials and tips for it – plus they seem to have more special offers and deals to make it a little more affordable (or, you can at least get more accessories!).
We haven't been able to do a side by side comparison of the two pumps yet, but we are hoping to do that in the near future. Overall, though, you really can't go wrong. We recommend going through the pros and cons, as well as the features, that we've mentioned above and then picking which of those are more important to you!
I have heard from some that Elvie lost its suction after awhile, so that is something to keep in mind.
If you've tried either of these pumps, please comment below! We'd love to hear your experience.
BUY WILLOW – WILLOW.COM / AMAZON
BUY ELVIE – ELVIE.COM / AMAZON
Other Posts You May Enjoy: