The Top 9 Best Breastfeeding Apps for New Moms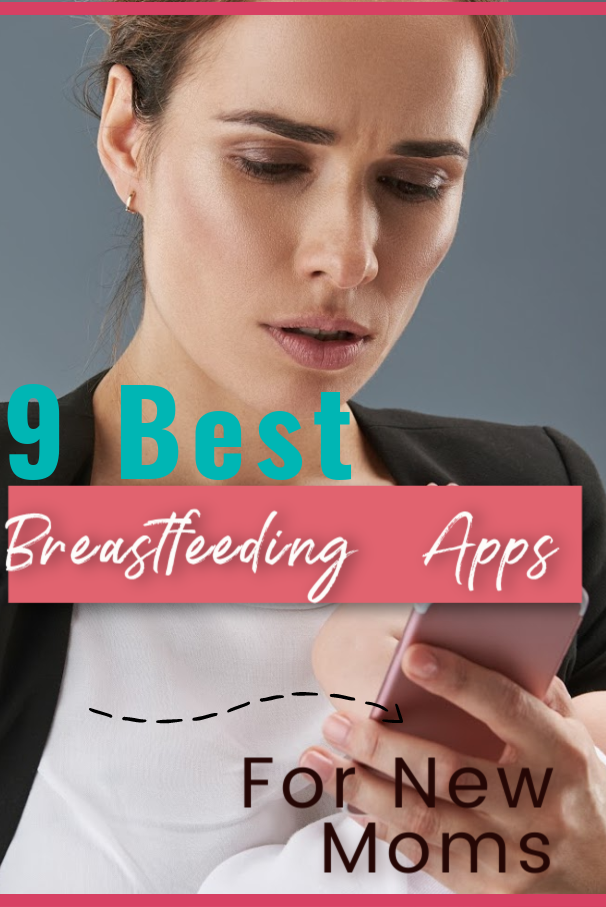 Use a Breastfeeding App to help keep track of all your baby's feedings, growth progress, diaper changes and more! There are plenty of paid and free breastfeeding apps to choose from but we've narrowed it down to the best ones to help you on your breastfeeding journey!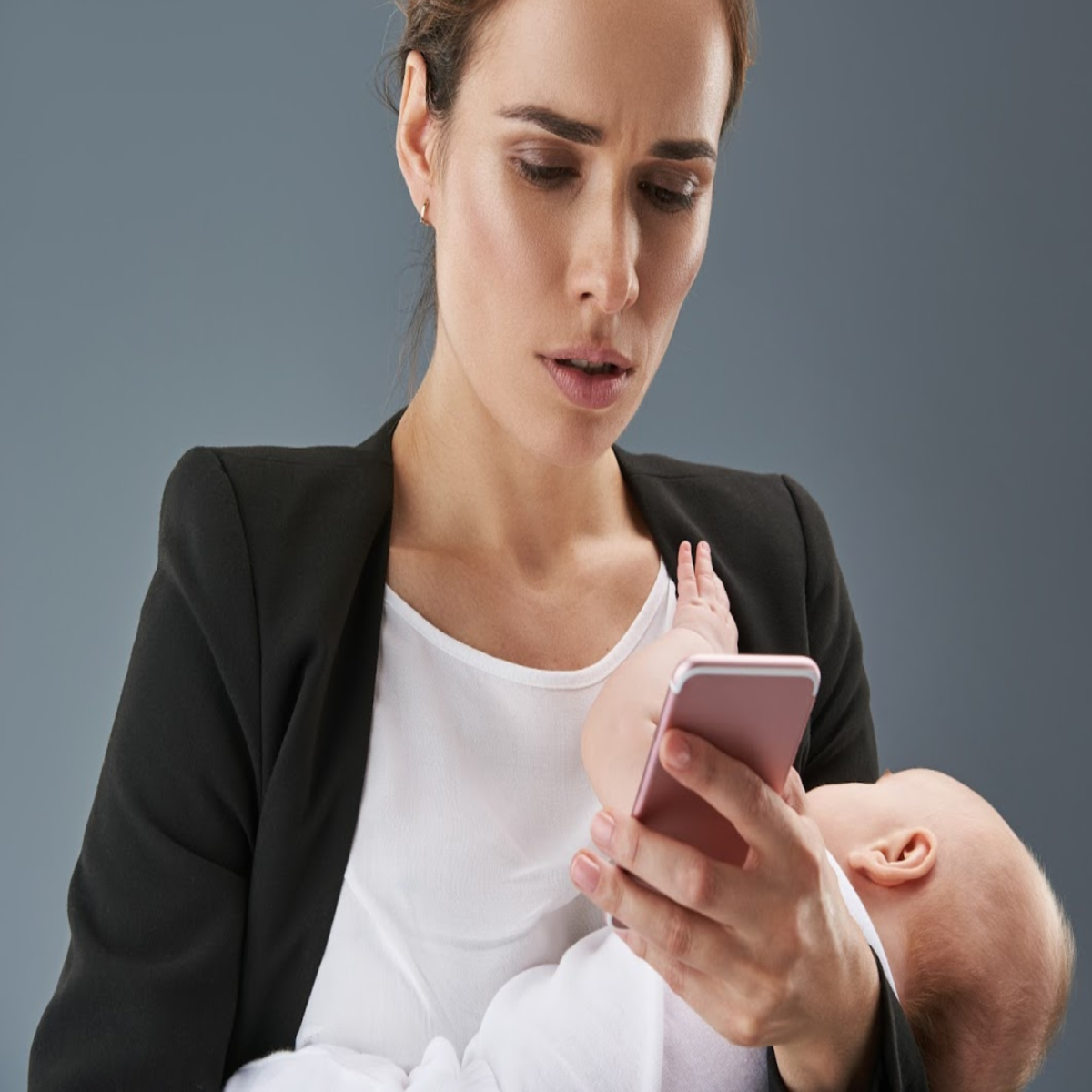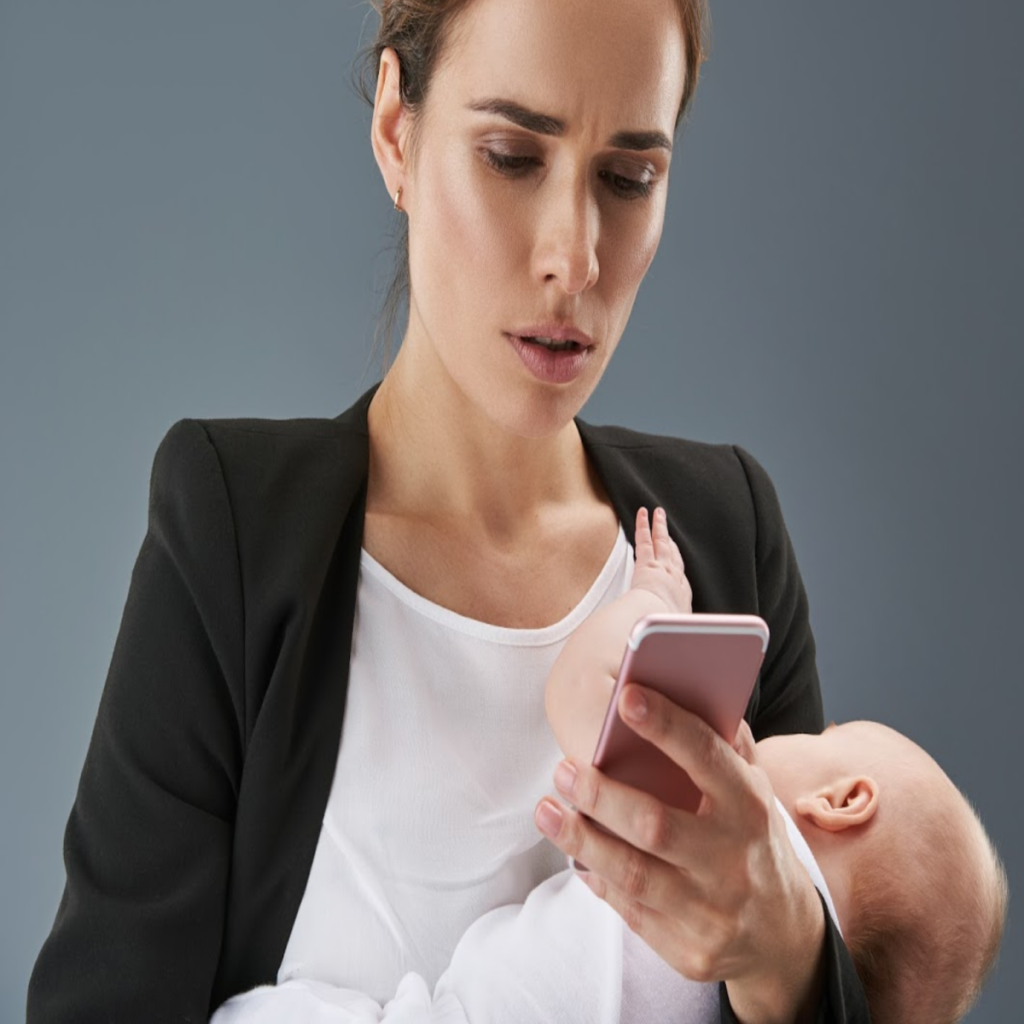 Isn't it great to live in a time where we have so much technology readily available to us? That's how I feel about the ability to download an app for just about anything!
Including an app to help keep me organized with breastfeeding.
As new moms we all know that mommy brain is real- and it is difficult to keep track of everything. Which is why using a breastfeeding app is the only way to go and the simplest solution for keeping track of all the information you need to remember!
There are a lot of options out there. Some are free and some might require a monthly subscription but there is always one for every budget.
With so many different apps you are defintiely going to find one that fits your needs. Some have a lot of extra features that are a fun bonus and some are more simple and straight forward.
We've rounded up some of the top Breastfeeding Apps with the highest ratings that you can download to just about any phone or device.
Free Breastfeeding Apps
Baby Breastfeeding Tracker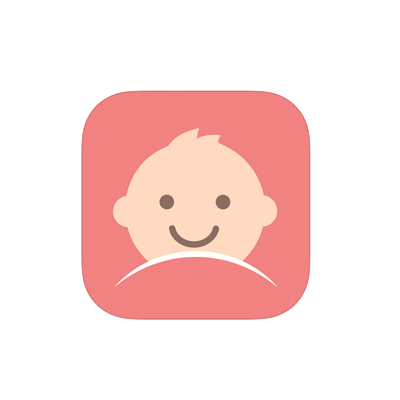 Find it on iTunes
Find in on Google Play
Price: Free with in-app purchases
What it does:
This easy-to-use app helps you track your baby's nursing progress, growth, diaper changes, doctor's visits, and more.
• Track your location to know where you've fed your baby – home, work, at your mom's, etc.
• Record your baby's height, weight, and head size, then see them all on our comprehensive growth chart.
• Record your baby's daily happenings, milestones, and special moments.
• Back up your data to make sure you never lose it.
• Sync your data with your spouse, nanny, or childcare provider.
• Add photos, sound, and video to see how your baby grows and develops.
Feed Baby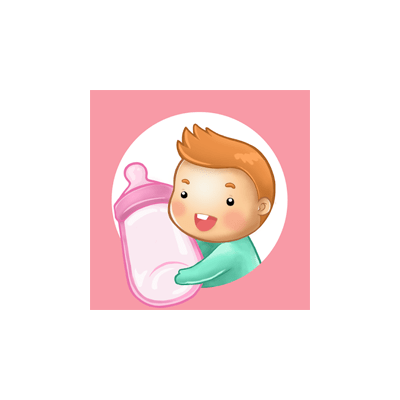 Find it on iTunes
Find it on Android
Price: Free with in-app purchases
What it does:
This app will help you track your newborns breastfeedings, diaper changes, pumping and sleeps. It allows you to record your baby's bottle and breast feeds as well as solid feeds.
Gives detailed reports, charts, and graphs that help you visualize your baby's important data
Allows you to track your Breast Pumps so that you always know exactly how much Breast milk you have pumped with this baby tracking app.
Is user friendly with a simple and easy to use interface
Easily allows you to record Growths (Weight, Height, Head circumference) with a single touch
Records Medication Records with a single touch
Easily add/remove Medicines with their own graphics and color schemes
You can view all of your activities for any given day in the "Today" screen. The Today screen shows all of your Breast Feedings, Diaper changes and all other activities for each day
My Medela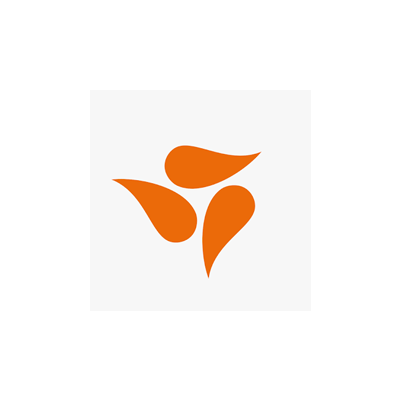 Find it on iTunes
Find in on Android
Price: Free with in-app purchases
What it does:
My Medela is designed by the world's leading breast pump manufacturer, it supports your unique breastfeeding goals with personalized content, an activity tracker, pumping tips, and interactive checklists.
Tracks breastfeeding and pumping progress
Connects seamlessly to Sonata, Medela's smart breast pump, for real-time pumping session information.
Find answers to common breastfeeding and breast pump questions. Access troubleshooting tips, education information, and in-app FAQs to equip yourself with everything you need to reach your goals.
Manages your goals and celebrate accomplishments
Helps you gain breastfeeding confidence with personalized updates and messages, such as tips and educational information, to help you breastfeed as long as you choose.
Ovia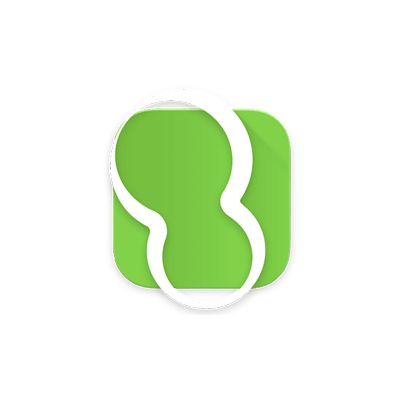 Find it on iTunes
Find it on Android
Price: Free with in-app purchases
What it does:
This app does it all! It tracks breastfeeding, bottle feeding, diaper changes, sleep, photo and videos and milestones.
Has milestone checklists, you can see what to expect from postpartum through baby's first year and beyond
Receive articles, tips, and updates on your little ones as they grow. We'll deliver content to you each day in sync with your child's development
Designed for all families and parenting styles
Shares full access to your family's timeline. Admins can also invite friends and family to watch baby grow.
Baby Feeding Log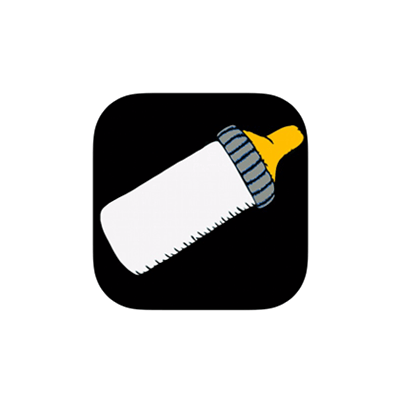 Find it on iTunes
Price: Free
What it does:
This app is simple and easy to use- and is used for feedings, sleep, and diaper changes. You can quickly see the last feeding time and what side was used.
Includes a nursing tracker with timer
Pause feature for feedings
You can track bottle feedings
Track sleep schedule and naps
Allows you to email data to yourself, doctor, caregiver, etc
You can manually enter the data you forgot to record
Has an edit feature for feedings, diapers and sleep
You can view totals for each day
Hatch Baby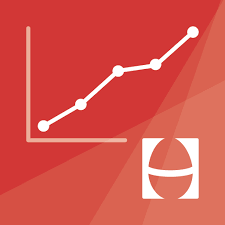 Find it on iTunes
Find it on Android
Price: Free
What it does:
Winner of the prestigious Mom's Choice Award- it helps you track of all your baby's most important growth and health data, including feedings, diaper changes, sleep, and much more.
Easily keep track of changes to ensure your baby is drinking enough throughout the day.
Track breastfeeding or bottle sessions with an easy-to-use, one-tap timer, which allows you to adjust the start time if you forget to start the timer.
Connect to Grow or the Smart Changing Pad (optional) to measure exactly how much your baby is eating at each breastfeeding session.
View daily, weekly, or monthly summary charts to gain insight into your baby's eating patterns.
Track naps and nighttime sleep with an easy-to-use sleep timer, which allows you to adjust the start time if you forget to start the timer.
View daily, weekly, or monthly summary charts to gain insight into your baby's sleep patterns.
Invite your partner or caregiver to share your baby's account and record activity.
Receive updates from your baby's caregiver while you are away, including when your baby last ate or slept.
Track pumping sessions with an easy-to-use, one-tap timer.
Record amount, duration, and side(s) pumped
Take a photo of your baby every day, play the slideshow, and watch how your baby has grown
Paid Breastfeeding Apps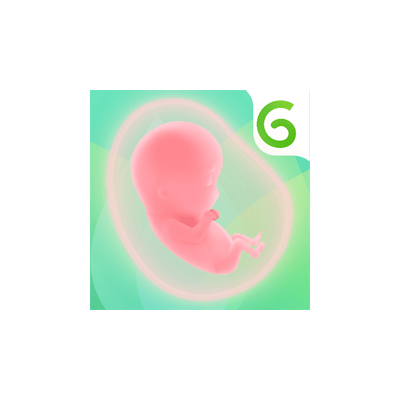 I really love Glow – they have a suite of apps that are great for pregnancy, baby care, fertility and even tracking your menstrual cycle – you can check them all out here. They are technically free, but the paid subscriptions (listed below) add a lot more features.
Price: Free with in-app purchases
Glow Nurture is free to download and use. You can upgrade to Glow Nurture Premium which will unlock the following features:
Comparative Insights – "Is this normal?" Our data knows.
Exclusive new articles – Your next level pregnancy savvy.
Private messaging – Find and connect with Glow moms-to-be.
Custom profile – Stand out from the rest.
Premium support – No more lines for you
Upgrade Costs:
$29.99 for 3 months, first 3 months trial at $23.99 (I occasionally have some free 3 month trials here)
$47.99 for 1 year after 7 day free trial ($3.99/month)
$79.99 for lifetime
(subscription works across all Glow company apps!)
What it does:
Glow was named one of 10 Best iPhone Apps and featured by InStyle, The Guardian, Brit & Co, and more. It is one of the most advanced and comprehensive pregnancy trackers out there.
• Gives you thousands of daily pregnancy articles about what to expect of maternity and your baby.
• Beautiful charts and innovative symptoms tracker
• Community and Partner support
Gives daily updates on your pregnancy and your baby's size.
• Shares fetal development images: see what your expecting baby looks like each day.
• Hospital Bag and Baby Registry checklist.
Baby Connect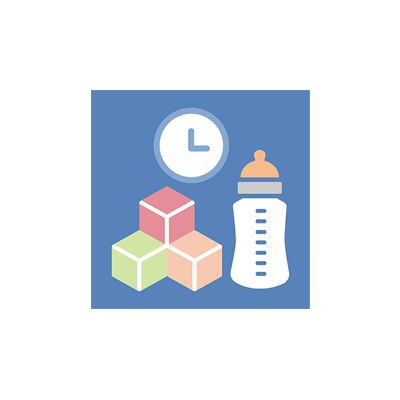 Find in on iTunes
Find it on Android
Price: $4.99
What it does:
This modern and up to date app has graphical reports and trending charts, weekly averages, medicine, vaccine and growth tracking, timers, push notifications, reminder alarms, emails, night mode, milk stash management, Siri shortcuts, an easy-to-use interface and unlimited data.
Log entries with a simple tap, and use the timer to track nursing or pumping sessions.
The app will also note the last nursing side as a reminder for next time.
You can set reminder alarms
Enable night mode password protection for complete privacy.
Allows you to synchronize information with your spouse, babysitter, nanny or daycare
Record baby's mood, temperature, what kind of game he's playing, and attach pictures.
Holds unlimited data
More than 100 customizable descriptions
Setup Push notifications so you don't forget a thing
Baby Day Book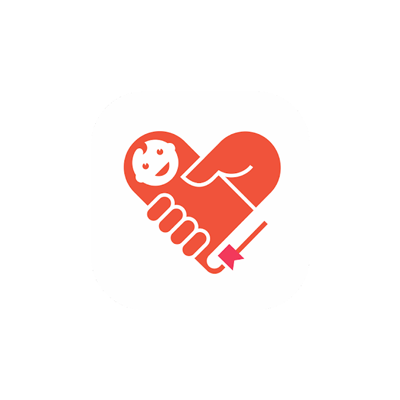 Find it on iTunes
Find it on Adroid
Price: Free with in-app purchases. However, If you choose to upgrade to Premium it will include more features including:
Premium account will work on all platforms, where the app is available.
– Caregivers will get Premium features for your created profiles.
– Full potential of statistics and timeline.
– Ad free experience!
Upgrade Costs:
$1.99/month
$9.99/year after a 7 day free trial
$23.99 for lifetime
$0.99 to removed ads only
What it does:
This app is for you if you care about your baby's growth and development, need tips and help about nursing your newborn, or simply need a tracker to help you as a parent. It helps all sleep-deprived parents who can't remember your baby's schedule for breastfeeding, eating, diaper changes, sleeping and other baby caring activities. It literally takes the guess work out for you!
Includes a daily summer that lets you see your day to day breastfeeding duration, milk volume and counts for other baby activities
Shows you your your newborn's nursing or other activity trends on friendly charts.
Tracks baby's weight, height, head size and compare progress against World Health Organization (WHO) averages.
Has a real time synch
Never miss the next feeding & baby's eating time with this breastfeeding tracker app
Is great for multiple babies as it allows you to track for as many babies as you need
Is good for several activity types including: Breastfeeding, breast pumping, bottle, drink, solid food, diaper, potty training, sleeping, bath, medications and more activities, with their own logs.
What is your favorite breastfeeding app? Comment below!
Here are more breastfeeding articles you may enjoy: