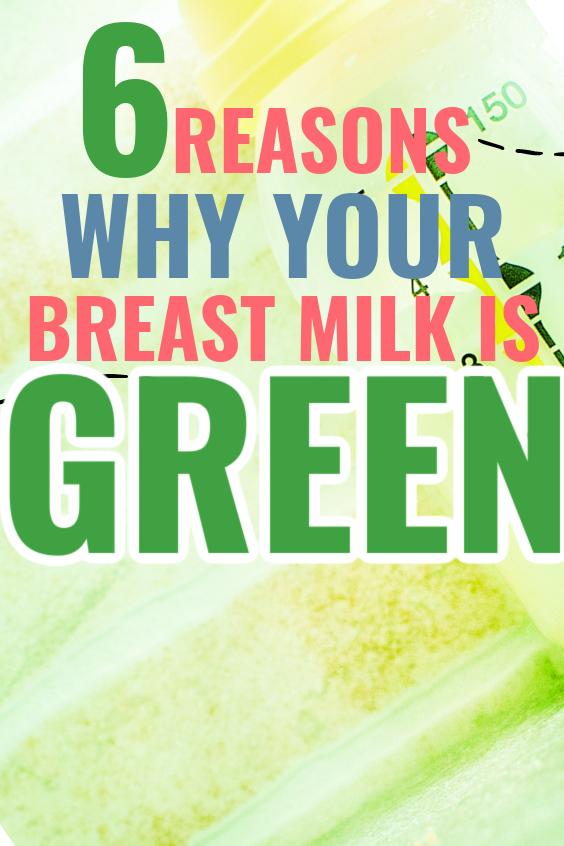 Did you just pump some breast milk and are alarmed that it's turned green? Chances are, it's a non-issue. In this article, we will take a closer look at the phenomenon of changing breast milk!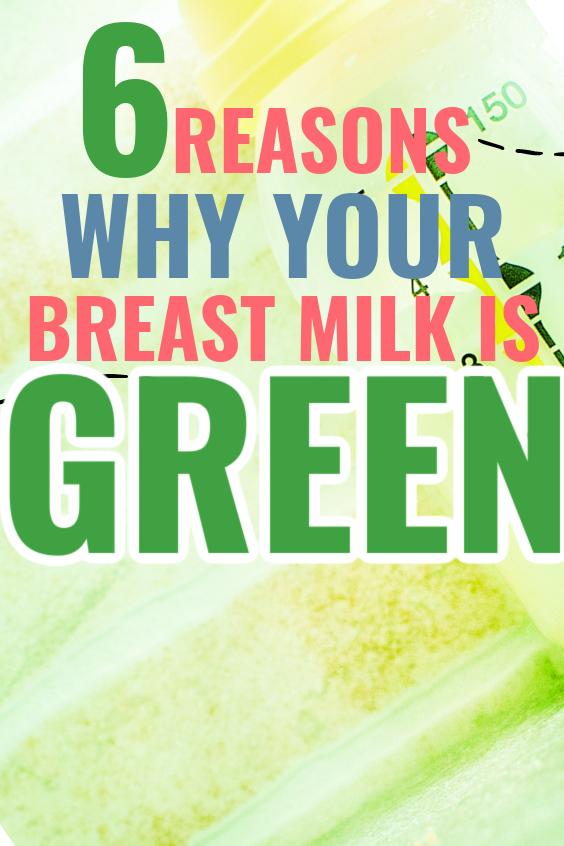 It's not uncommon for new mothers to worry about the color of their breast milk. After all, breast milk is supposed to be white, right? So why is it sometimes green?
There are a few possible explanations for green breast milk. Let's take a look at five of them.
Always reach out to your trusted medical provider with any concerns you may have.
Your baby has been sick
If your baby has been sick, it's possible that the green breast milk is because your body is producing antibodies. Many mothers claim their breast milk changes when their baby is sick, though this hasn't been studied extensively to show a correlation or not.
You have been sick
Just like if your baby has been sick, if you are sick, you might produce antibodies that could temporarily change the color of your breast milk. Some mothers report producing greenish breast milk when they are sick.
You've recently started eating lots of green leafy vegetables
If you've started eating more green leafy vegetables than usual, it's possible that the chlorophyll in these plants is causing your breast milk to change color. This is usually nothing to worry about and is perfectly safe for your baby.
LLLI says that it can come from spinach or even seaweed!
You're taking certain medications or supplements
Certain medications, such as some antibiotics, can cause your breast milk to change color. If you notice a change in breast milk color when you've started something new, you can always reach out to your doctor for reassurance.
You have duct ectasia.
In rare cases, green milk can be a sign of duct ectasia. This is a benign condition of the breast where a milk duct widens, which can result in a blocked duct.
You drank Gatorade
Now this one hasn't really been proven through research that I've found, but most sources on the inter-webs claim that food dyes can change the color of your breast milk. So if you've been drinking a lot of blue Gatorade, that might be the culprit!
While most of the time green breast milk is nothing to worry about, it's always a good idea to speak to your doctor or lactation consultant if you have any concerns. Chances are, it's just a variation of normal!
More Articles You Might Enjoy:
Katie Clark is a Certified Lactation Educator, Certified Breastfeeding Specialist, and IBCLC student. She has helped thousands of mothers and families around the globe navigate breastfeeding challenges and questions since 2015. She has a passion for creating research-based, helpful breastfeeding education and helping parents find a way to make breastfeeding work for them. Katie is a mom of three little boys and lives in the great state of Colorado. She also has a degree in Communications with an emphasis in print journalism.