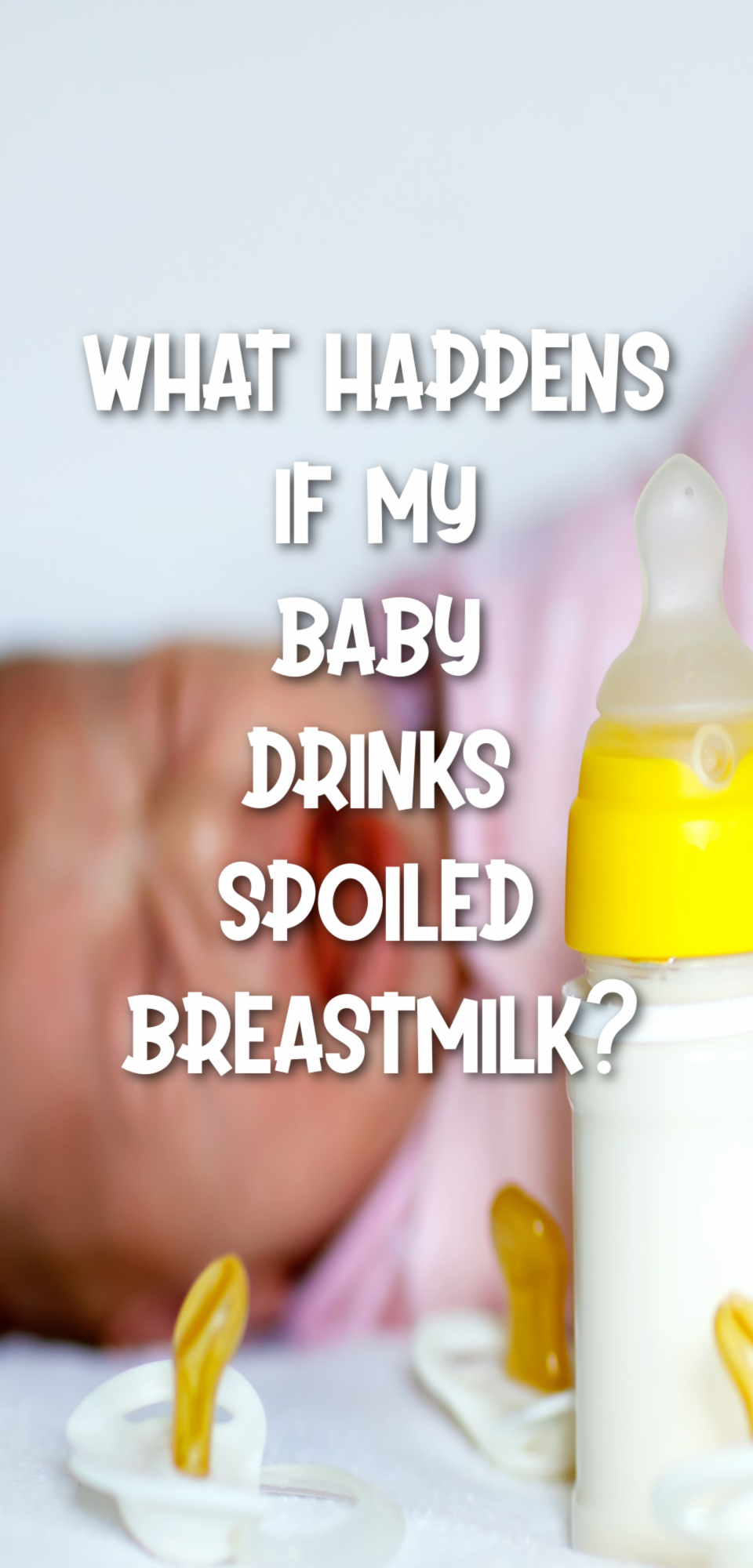 If by chance your baby drinks spoiled breast milk you might be worried. So what exactly happens if baby drinks spoiled breast milk? No need to panic- but there are a few things to keep an eye on!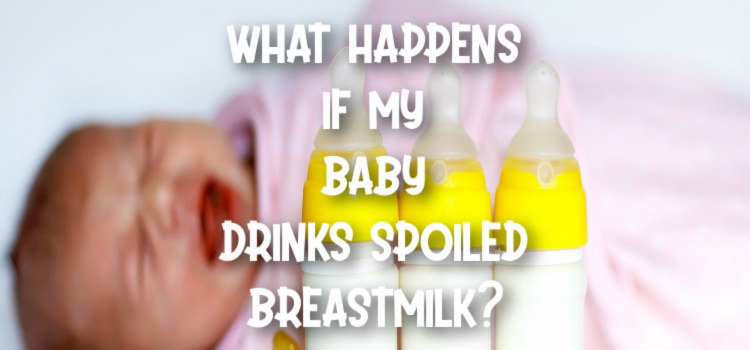 First things first, breast milk cannot spoil inside the breast. So rest assured that if your baby is drinking directly from your breast there is no need to worry.
However, pumped breastmilk CAN spoil so it is important to use proper storage techniques. Here is a good article on how to properly store breastmilk.
It's important that all caregivers of your baby are aware of how to handle breastmilk to make sure it doesn't spoil and that it is not accidentally fed to your baby.
It might be hard to know if your breastmilk is spoiled because frozen or thawed or fresh breastmilk varies in color and smell- even when it is not spoiled. If breastmilk is left out for longer than the recommended time or frozen and re-frozen you would want to check it out to make sure it is okay.
If you have concerns than be sure to check if it is rancid or has a sour taste, if so throw it out.
BUT if your baby is given spoiled breastmilk be aware that they will probably throw up. Luckily, that should be the end of it.
They may appear more irritated or agitated if their tummy continues to bother them. IF they continue to throw up- be sure to consult with their pediatrician.
New to breastfeeding? Need a refresher for a second baby? Make sure you signup for "The Complete Online Breastfeeding Class". This on demand class is designed to help you meet your breastfeeding goals.
Other articles you may enjoy: