5 Must-Have Wearable Pump Accessories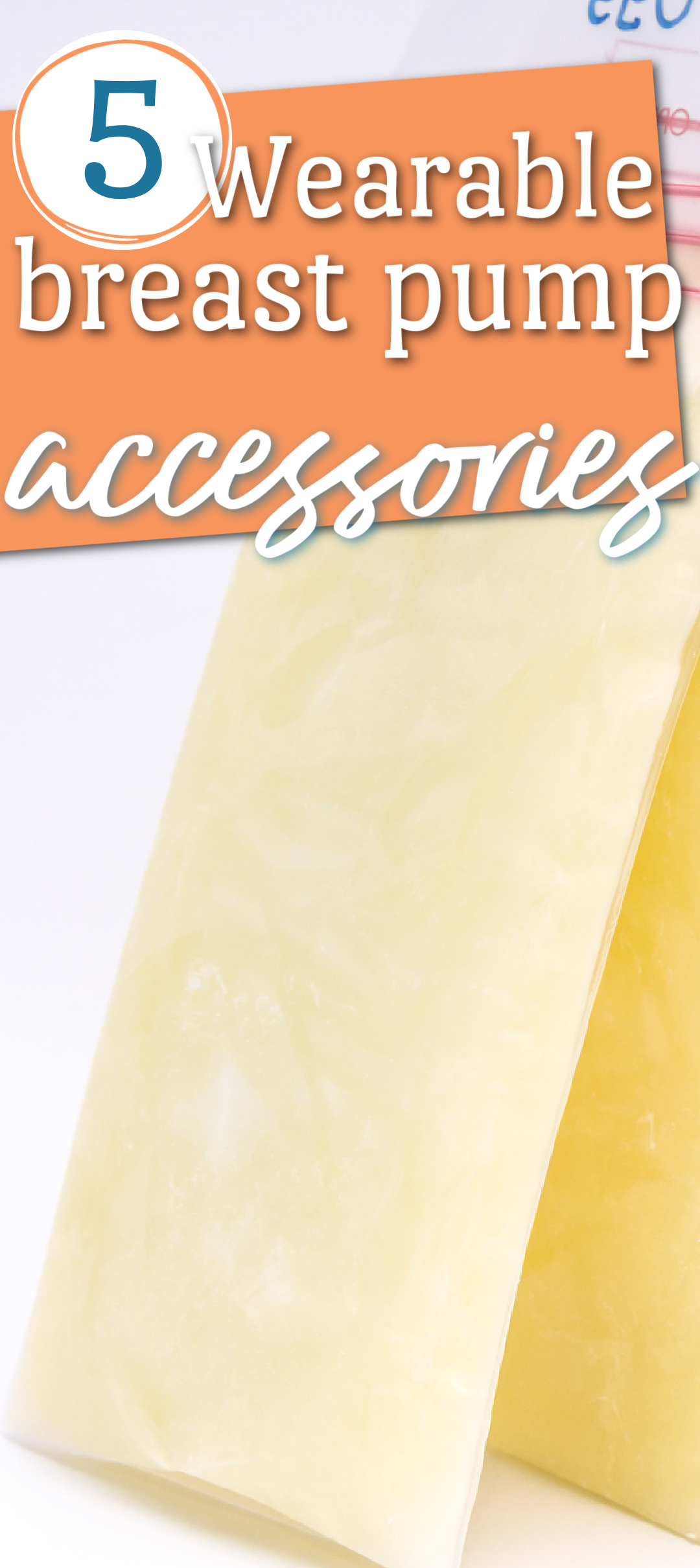 It can be tricky to figure out exactly what supplies and accessories you'll need with a wearable pump- that is, until now! Whether you're an experienced pump user searching for new gear or just starting out as a first-time pumping mom, some must-have wearable pump accessories can make expressing milk easier for moms like yourself. Keep reading for our top five picks!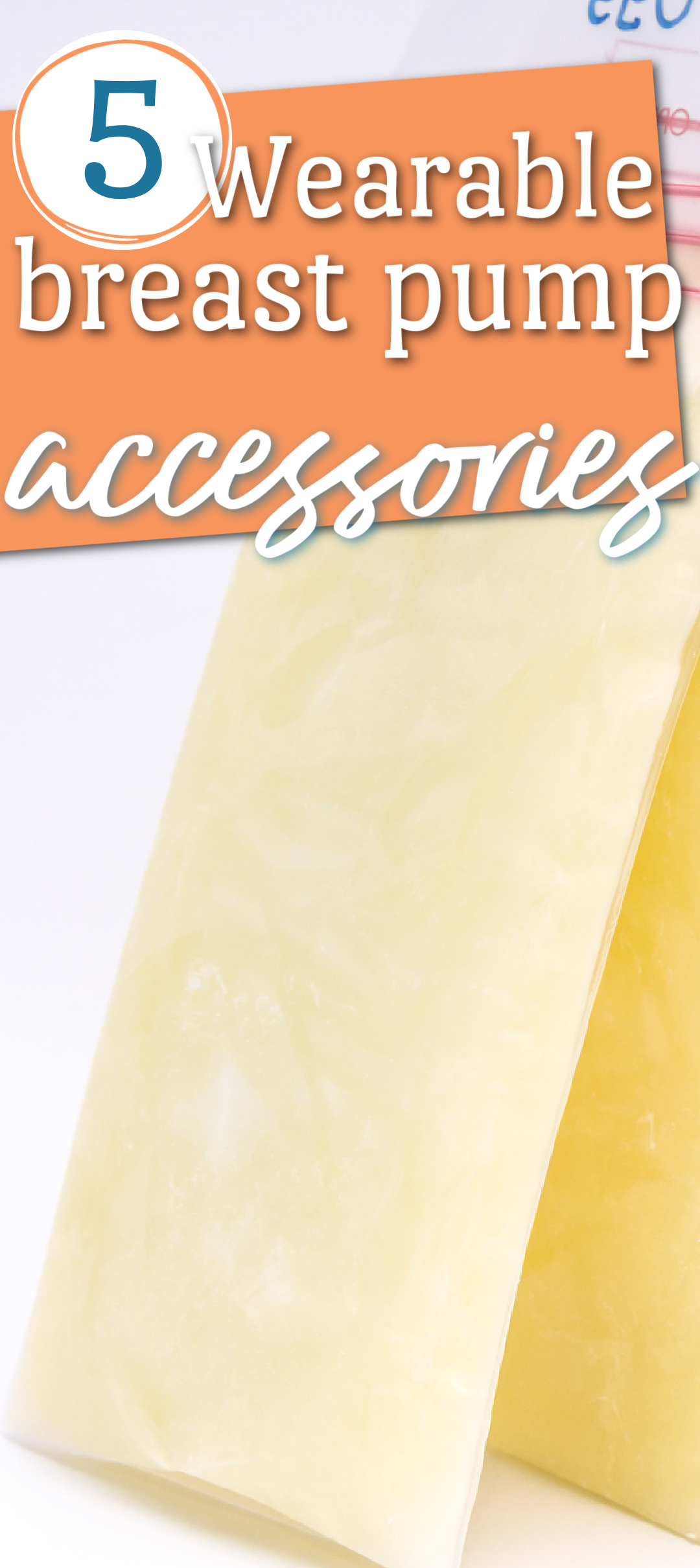 Hands-free pumping with a wearable pump is very popular these days. While it has similarities to traditional pumping, there are definitely some differences.
There are a few accessories I would recommend having on hand if you are embarking on a hands-free pumping journey. These will make your pumping life a little bit more manageable!
Need help picking ut a hands-free breast pump? This should be your next stop – The Best Hands-Free Breast Pumps Comparison Guide (2022)
Flange Inserts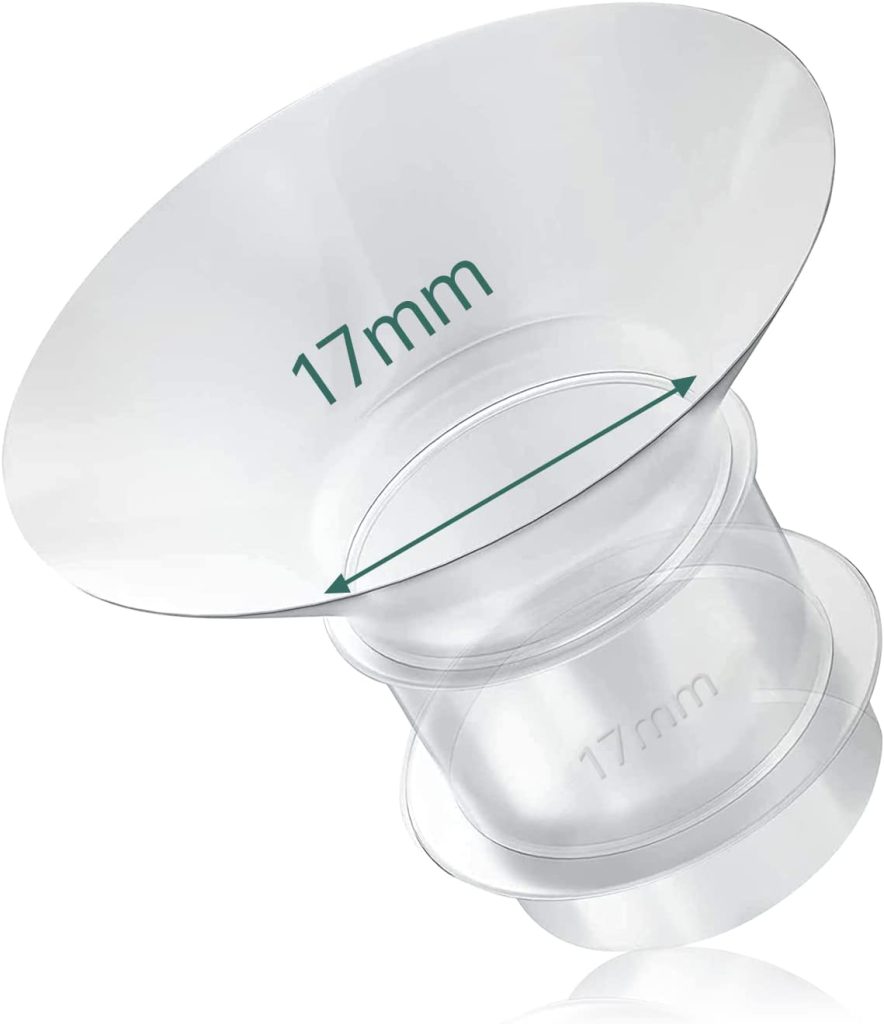 One of the biggest issues I see contributing to the lack of success with a hands-free breast pump is not using the correct flange size. Most of the flanges that come with these pumps are not the correct size!
Fortunately, flange inserts fit readily into most wearable pumps. Some pumps, like the Willow, sell them directly on their website. If this is an option, I would do that because it won't void your warranty if you buy something they sell.
Otherwise, you can buy them on Amazon. I like the ones that you can see through. There are usually options that go down as low as 12mm.
Another option is to use the Beaugen Breast Cushions. These can decrease the size of a flange by about 2mm (with 21-27mm flanges, so it could make a flange as small as 19mm). It can also help with pumping discomfort and elastic nipples. You can use the code TBM10 for 10% off. I have heard they are developing one that will work with smaller flanges!
More on Flange Fitting:
Lactation Massager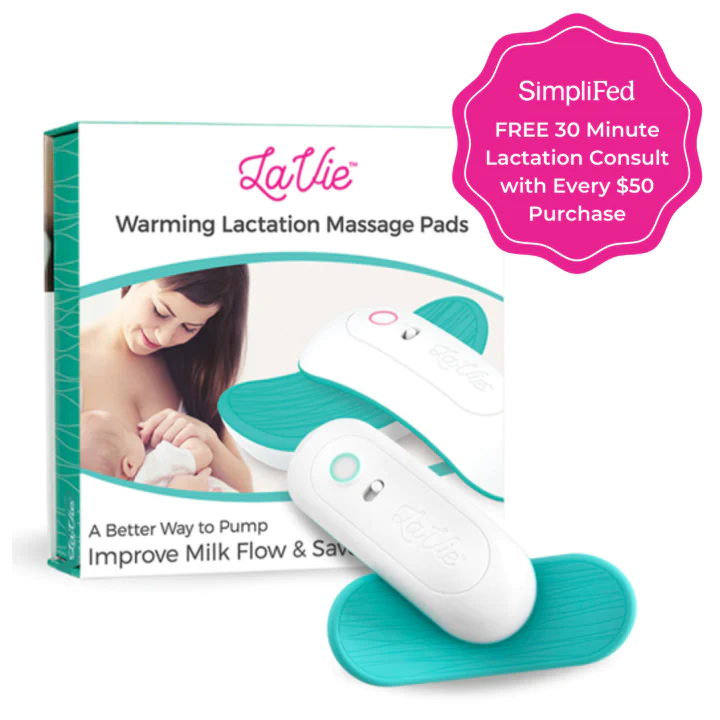 If you are pumping hands-free, chances are, you aren't going to be doing as much hands-on pumping/breast massage. I think that a lactation massager can be really helpful to help with greater milk output when you are pumping hands-free.
You can snuggly place these inside of your pumping bra. I love the Lavie brand – especially the heated ones, which can give you even more output. You can use the code TBM10 for 10% off.
Portable Power Bank
Nothing is worse than running out of power while needing your hands-free pump. While there are different options for charging, a portable power bank with a USB charger that matches your breast pump can make hands-free pump charging even easier.
We really like this portable charger. It has a wall outlet to charge it and built-in charging cords that should work with most hands-free breast pumps.
Therapearls
Sale
Lansinoh Breast Therapy Packs with Soft Covers, Hot and Cold Breast Pads, Breastfeeding Essentials for Moms, 2 Pack
COLD THERAPY - Use as an ice pack to relieve engorgement, swelling and pain in the early days of breastfeeding
HOT THERAPY - Use as a heating pad to relieve clogged ducts and mastitis and encourage milk let-down during breastfeeding
BREAST PUMP AID - Use hot to encourage milk let-down and reduce time spent pumping
RELIEF FOR TENDER BREASTS - TheraPearl Breast Therapy packs provide therapeutic relief for the most common breastfeeding challenges
REUSABLE PADS DESIGNED FOR COMFORT - Soft, flexible pads conform to your breast for 360 relief, again and again
I recommend these for everyone who breastfeeds – and especially if you pump. They are great for helping with engorgement, clogged ducts, and milk output. You can easily put them in your bra before your pump and while you pump to help with output, and if you struggle with clogged ducts or engorgement, they are great for that as well if you freeze them.
High-Quality Pumping Bra
The importance of a good pumping bra cannot be understated! You want a stretchy pumping bra that offers good support and can hold your hands-free breast pump in place.
These are the two pumping bras I recommend most often: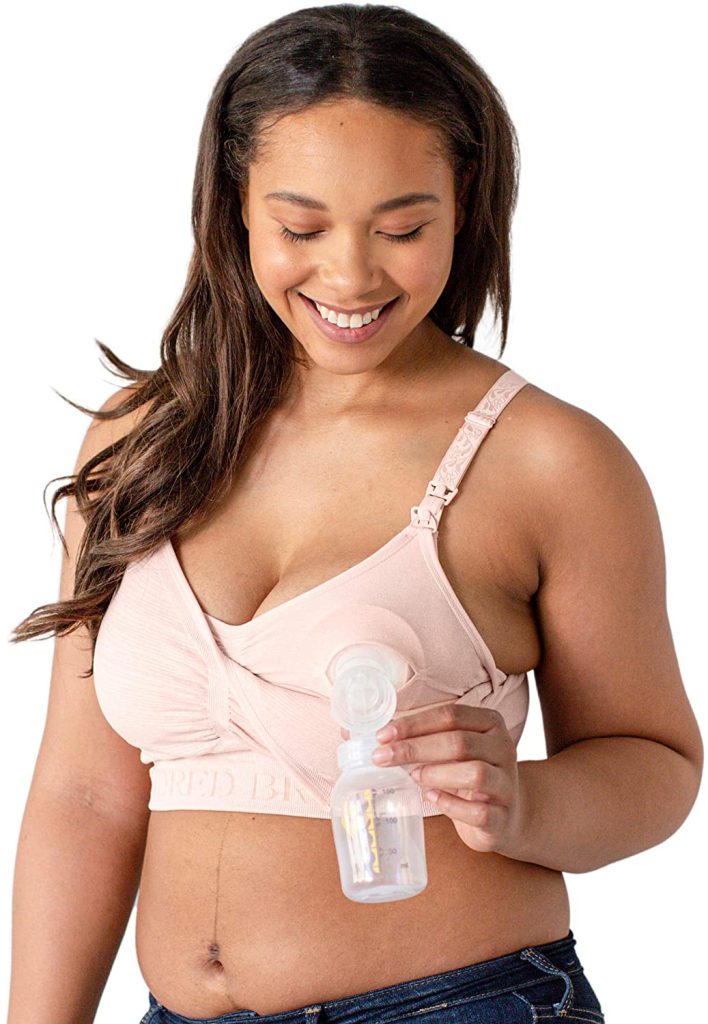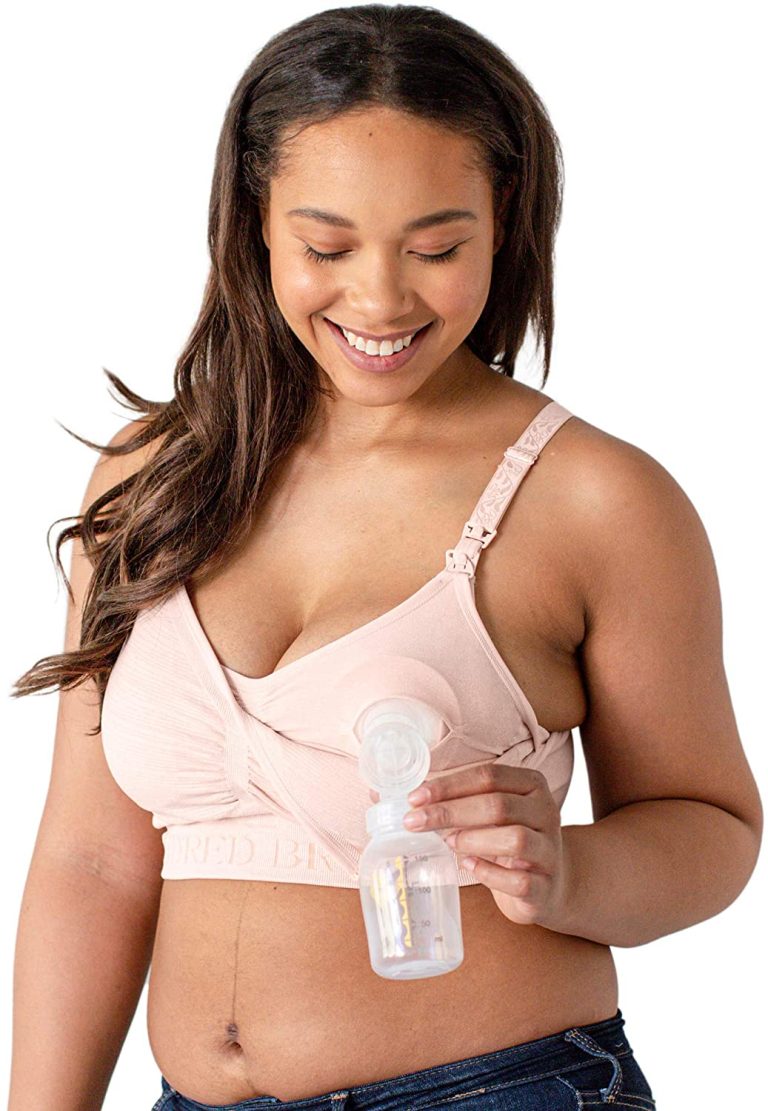 This is always my go-to for pumping bras. It has great support and is well made. I find that it keeps most hands-free pumps in place quite nicely!
Use the code 20TBM for 20% off anything on the Kindred Bravely website!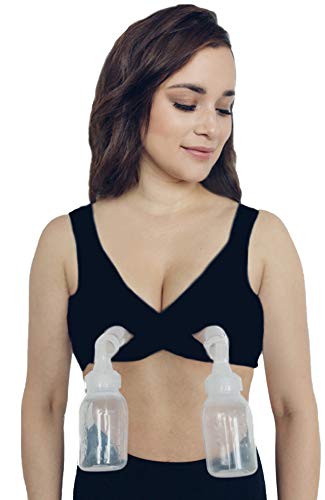 This is frequently referred to as the most comfortable and functional pumping/nursing bra around. It doesn't have any underwire, and the material is very comfortable and breathable. I know many hands-free pumpers that adore this bra!
Use the code Thebreastfeedingmama for 10% off anything on the Larken website.
Want more ideas? Check out this post: 12 Best Hands-Free Pumping Bras (For All Budgets!)
Pumping Bag
And of course, you need a quality pumping bag to carry your supplies around in. You don't want to lose any of the parts of your pump. Any pumping bag will do, but we really like pump bags that are designed specifically for wearable pumps. Here are a few options:
Resources for More Successful Pumping
If you want more success with pumping and your milk supply, here are a few resources that we offer that may be helpful!
I hope this has helped you make your wearable pump work a little bit better for you! Let me know in the comments if you love any must-have accessories!
More Articles You May Enjoy:
Katie Clark is an International Board Certified Lactation Consultant (IBCLC). She has helped thousands of mothers and families around the globe navigate breastfeeding challenges and questions since 2015. She has a passion for creating research-based, helpful breastfeeding education and helping parents find a way to make breastfeeding work for them. Katie is a mom of three little boys and lives in the great state of Colorado. She also has a degree in Communications with an emphasis in print journalism.