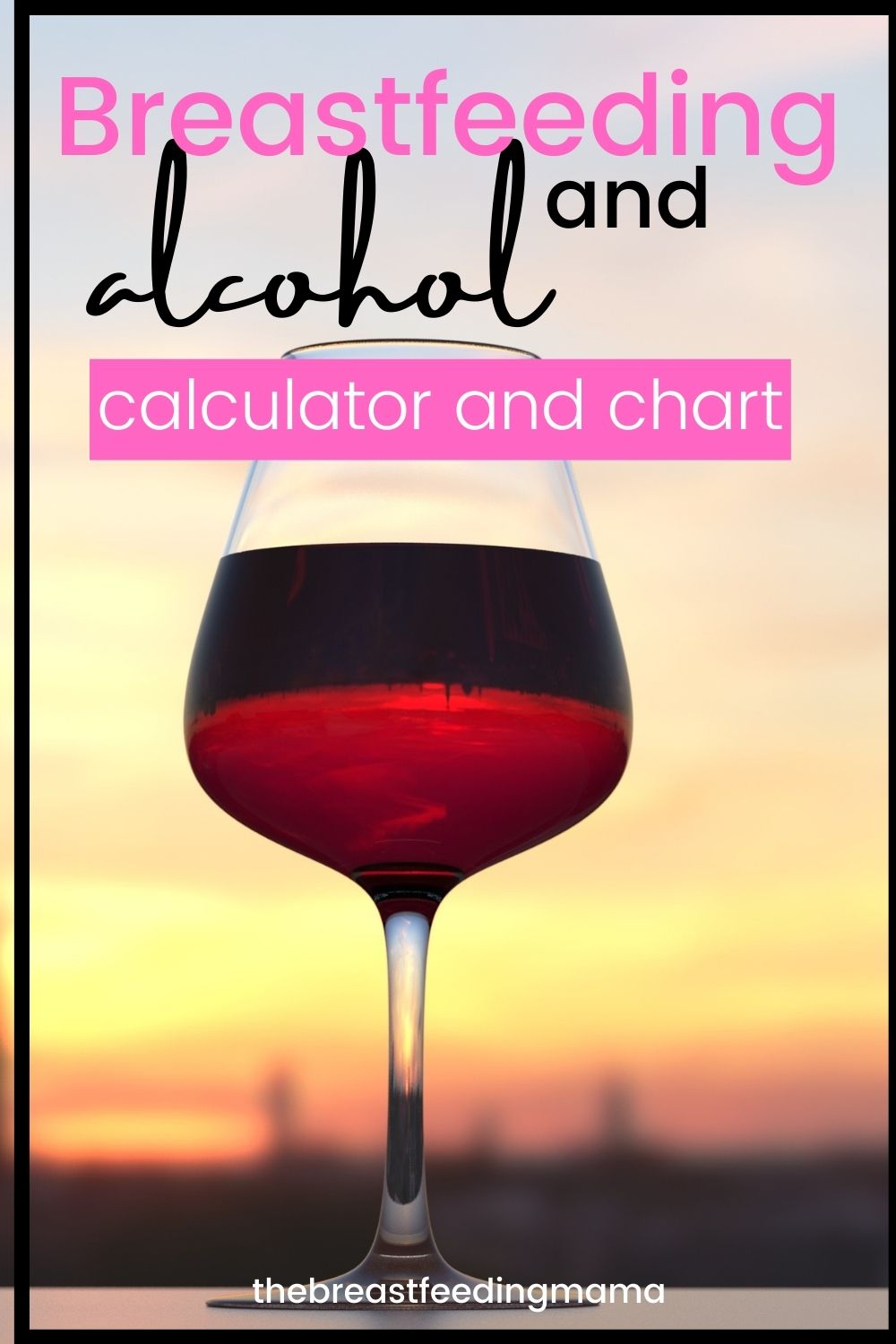 Not sure if you've had too much to drink? This free breastfeeding and alcohol calculator can help you determine your breast milk alcohol level and make an informed decision about when to nurse again.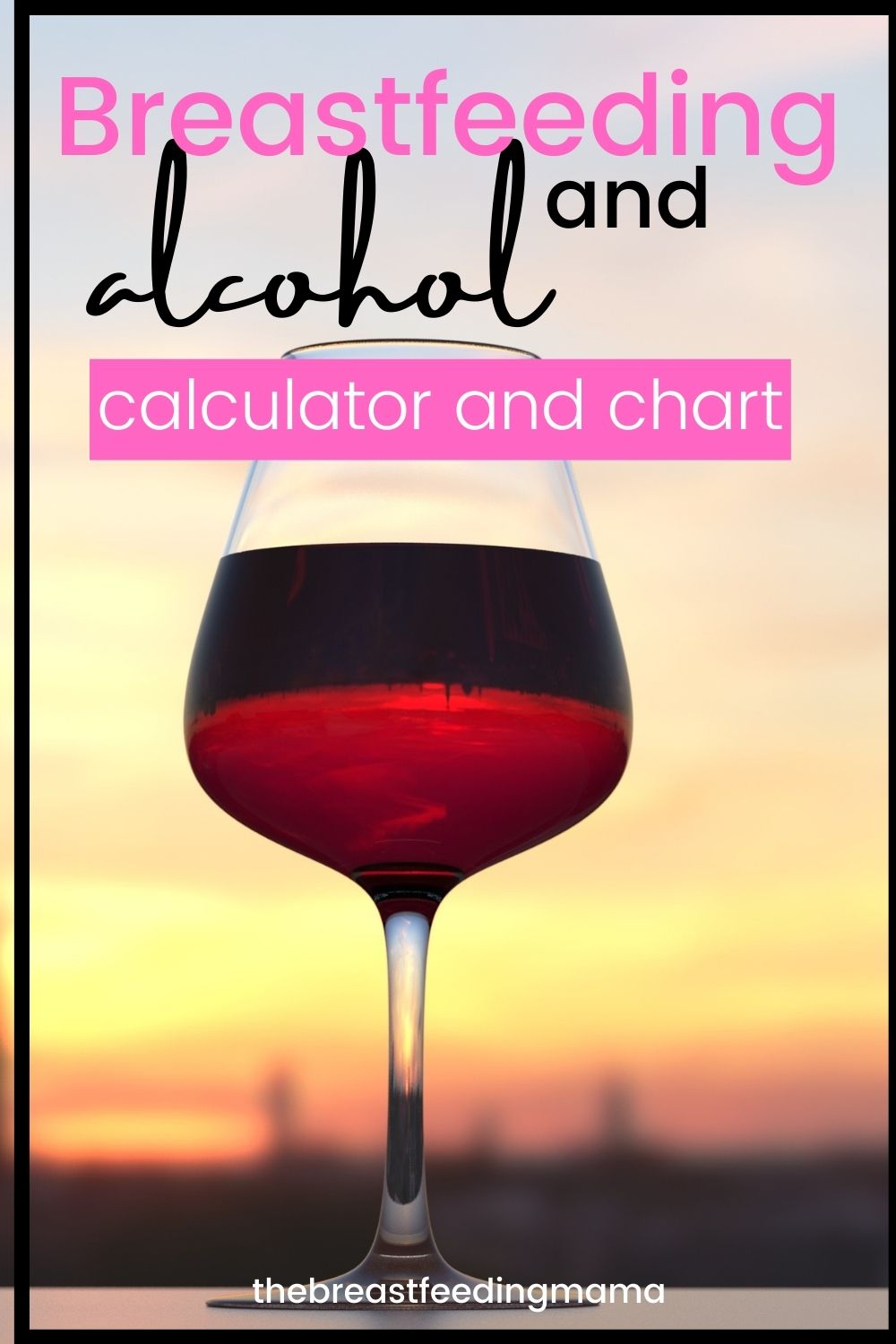 Many women wonder if they can have alcohol while breastfeeding – and at what point it is safe to nurse again.
If you are interested in learning all there is to know about breastfeeding and alcohol consumption – make sure you check out this post – Breastfeeding and Alcohol: Everything You Need to Know.
However, if you are just looking for some information on how long alcohol stays in your system, then you are in the right place! Below you will find a blood/milk alcohol level calculator.
Breastfeeding and Alcohol Calculator
1 drink =
12 ounces of 5% Beer
1.5 ounces of 40% vodka
5 ounces of 13% wine
this should be used as an estimate. Listen to your body and be safe.
Breast Milk Alcohol Calculator
1
2
3
4
5
6
7
8
9
10
11
12
13
14
15
16
17
18
19
20
1
2
3
4
5
6
7
8
9
10
11
12
Breast Milk Alcohol Level:
0.00%
Estimated Time Until Zero Level of Alcohol in Breast Milk
0 hour(s) 0 minutes after 0 drink(s).
Please note that the part at the bottom that gives an estimated amount of time until your breast milk alcohol level is at a zero doesn't change when you put the hours elapsed – this is based simply on the information you provided about number of drinks, weight, and gender.
This calculator helps you to determine your blood alcohol level based on your weight, number of drinks consumed, and how long it has been.
The amount of alcohol in your blood directly correlates to the amount of alcohol in your breast milk! So once this calculator is down to zero, you should, ideally, be able to nurse your baby.
Breastfeeding doesn't come with a guidebook – it can feel so overwhelming trying to figure all the "rules" out on your own. But you're in luck – I have created a comprehensive online breastfeeding class that answers all your basic – and not so basic – questions, all from your couch and when you need it most, 24/7. If you are just looking for answers to your questions (such as the safety of breastfeeding and alcohol), Troubleshooting Breastfeeding is just $14.99!