100+ Breastfeeding Snack Ideas for New Moms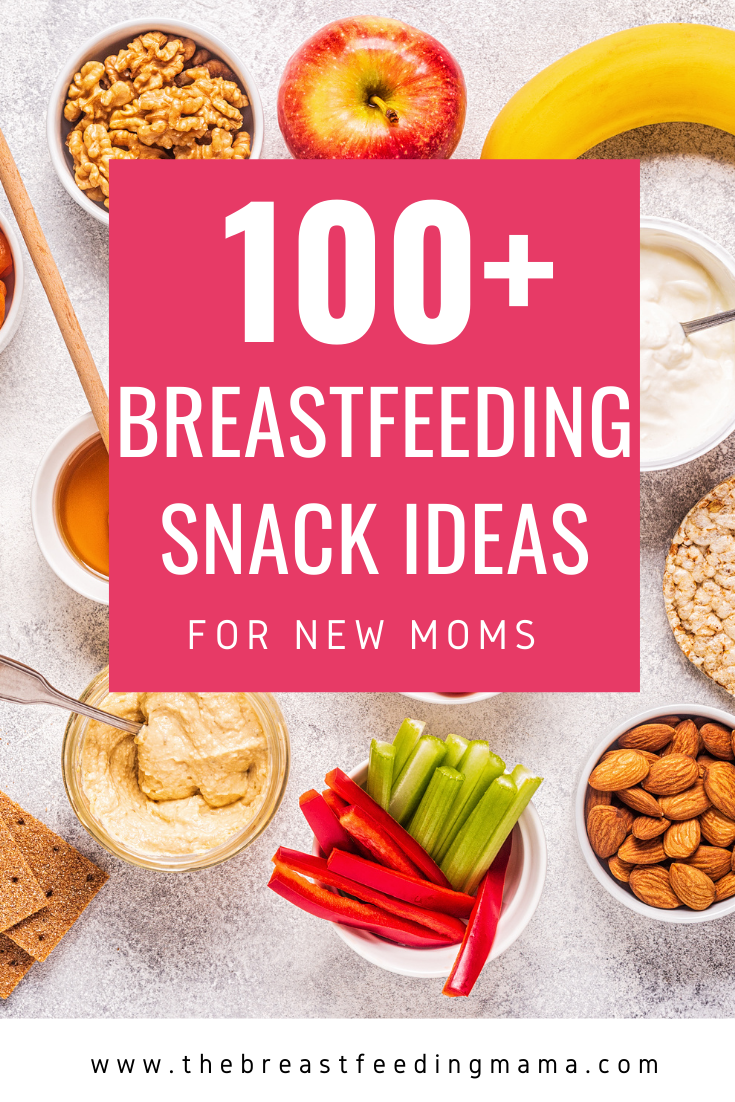 Is your little one a nursing machine? If you're constantly on the go, it can be tough to come up with snacks that are both healthy and satisfying. That's why we've put together a list of over 100 breastfeeding snacks that will help keep you going strong. From fresh fruits and veggies to protein-packed snacks, we've got you covered! So, what are you waiting for? Check out our list below and start snacking!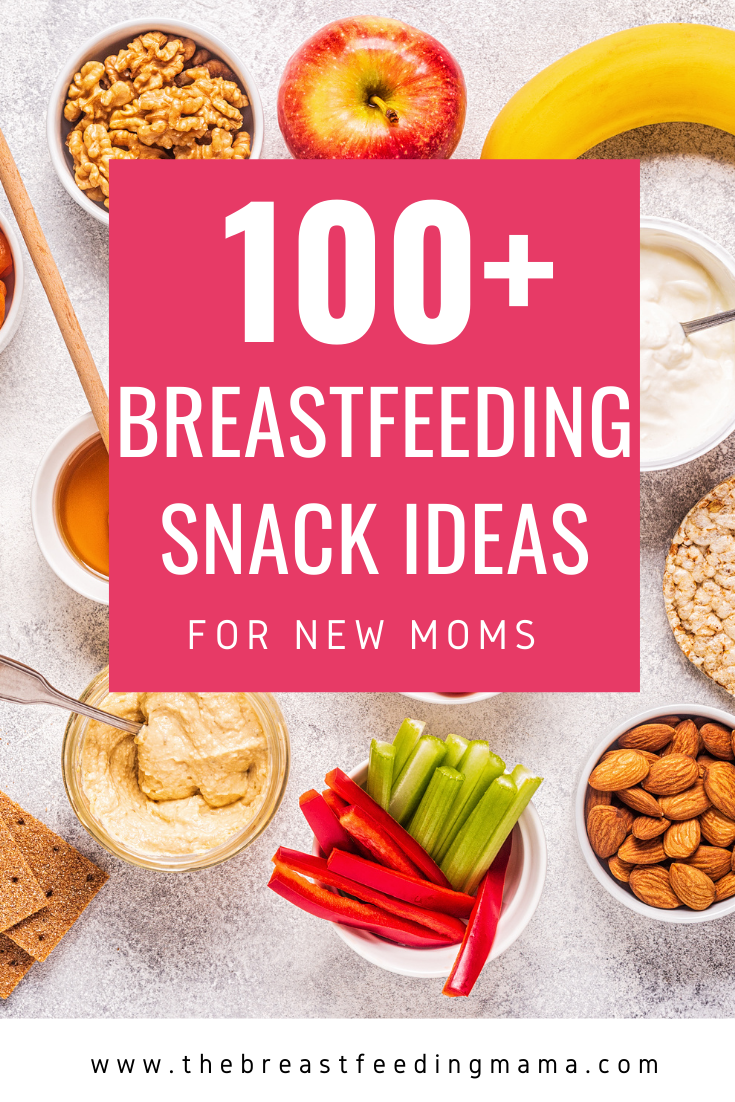 Nursing can make you really hungry, but it's hard to think of new snack ideas.
It's tough enough to take care of a newborn, much less worry about what snacks to pack in your diaper bag.
We've got you covered with over 80 breastfeeding snack ideas that will help keep you fueled up and feeling great. Everyone has different preferences, so we've tried to share a wide variety of ideas.
Want to make meal and snack time mindless? Be sure to grab our 28-day Breastfeeding Meal Plan for AMAZING breakfast, lunch, diinner, and snack ideas! PS – use the code 10DOL for $10 off!
Healthy Breastfeeding Snacks
Fruits & Veggies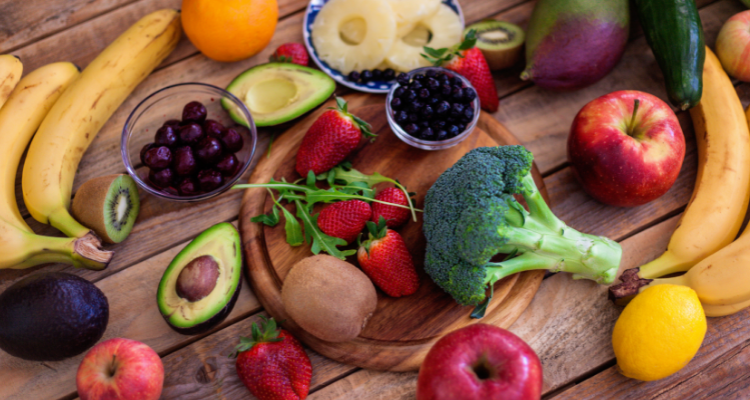 Fruits and vegetables are important to get throughout the day – five servings a day are recommended. They make for great snacks, especially if you are able to chop things up beforehand and have them ready to go.
I really like getting pre-sliced apples from Sam's Club. Makes them so much easier to just grab and go. Here are some other ideas – many of these would pair great with some kind of dip, like hummus. If you like ranch, I've really liked the Bolthouse Farms brand – tasty but way fewer calories and fat.
Carrot sticks
Celery
Sliced bell peppers – I love dipping these in guacamole or hummus
Cutie clementines (personal favorite!)
Bananas
Cantaloupe
Grapes
Cucumbers
Blueberries
Avocado – add to toast for an extra delicious treat. Dave's Killer Bread is one of my favorites.
Olives
Fruit pouches
Fruit cups
Fruit Leather – Stretch Island is a great brand (1/2 serving fruit in each serving)
Smoothies
I think smoothies are an awesome way to pack in a lot of nutrients in a quick and delicious way. I have smoothies nearly every day! I would be careful with the amount of sugar you are putting in your smoothies, but if you fill it with fruits, veggies, and protein, that should be great.
When making a smoothie, I would include:
Fruits (berries and bananas are great options)
Vegetable – spinach is an easy choice that won't change the taste
Milk or milk alternative
A source of protein-protein powder is easy for this. Here are our favorite breastfeeding-friendly protein powders.
Source of fiber (such as chia seeds or flaxseed)
Bananas can add a nice creaminess, but if you are looking for less sugar, sweet potatoes or avocados can be a nice option, too.
This is a smoothie I really enjoy having every day:
Califia Farms Almond + Coconut Milk
1 scoop Just Ingredients Vanilla Protein Powder
1 scoop of chia seeds
1 scoop Clean Simple Eats Peachy Greens
1 Banana
Ice cubes
Here are some other ideas from other moms:
"Make baggies with smoothie ingredients and just blend with whatever liquid you wanted
"I use Carnation Complete Breakfast powder to make a shake. I add spinach, 1 banana, 3 tablespoons of peanut butter, and 2 tablespoons of flaxseed, along with the chocolate powder packet, 8oz of milk, and 4 ice cubes."
"Kale, tofu, yogurt , berries, and a banana"
"Banana, another fruit, protein powder, flaxseed, spinach, and Lactaid milk"
Savory Snack Ideas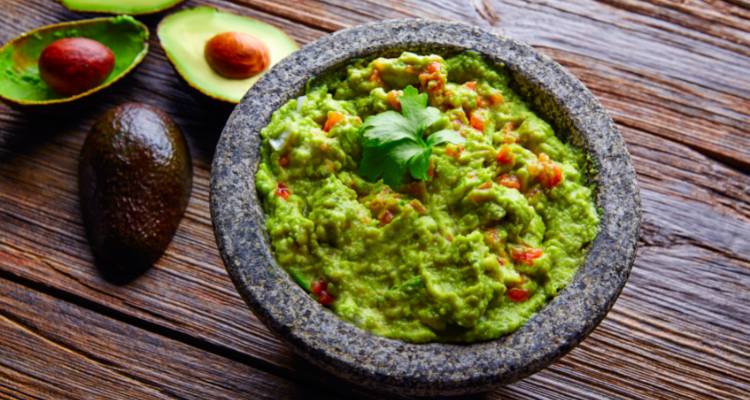 Hummus (with veggies, pita chips, etc).
Guacamole with dippers – I always like red peppers!
Sweet Potato Fries
Mini brown rice cups with soy sauce
English muffin with cheese or other toppings
Turkey pepperoni
Italian herb crackers
Cheese – slices, string cheese, chunks of cheese…anything you want! Great when combined with lunch meats or crackers
Summer sausage with Crackers
Popcorn with melted butter and parmesan cheese
Triscuits
Frozen edamame bowls
Lunchables
Baked Chips
Jerky – I LOVE jerky. Perky Jerky is my favorite kind, but I also like beef sticks.
Chickpeas – a couple of good brands are Biena and Saffron Road if you want prepacked ones. However, I also really like to just make mine in the Instant Pot and season them with some olive oil (my favorite brand is Saratoga Olive Oils) and some seasoning
Lactation-Specific Snacks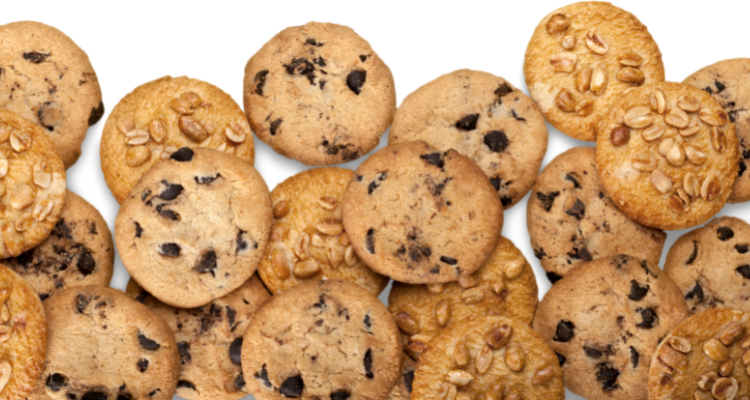 There are lots of snacks out there targeted toward breastfeeding moms, such as lactation cookies. With these, I always caution you to not put too much stock in them working for milk supply and to pay attention to the sugar, as some are filled with unnecessary sugar.
However, there are some that can be a tasty treat every now and then, or that are filled with really filling and healthy ingredients. Even if they don't increase your milk supply, they might very well help sustain you throughout the day!
Lactation Cookies – here is my lactation cookie recipe that I think is delicious!
Majka Lactation Bites – I LOVE these. I'll admit, at first when I ate one, I thought, "what am I even eating?!" but I quickly came to enjoy the earthy, power-packed bites. They are pretty nutrient-dense, and just one of the balls fills me up and sustains me for quite awhile! They come in chocolate and original. You can get a sample pack for $6!
Majka Overnight Oats – I haven't tried these, but they seem pretty tasty! Overnight oats aren't hard to make on your own, but these would be great for moms who just don't even want to think about prep! These are packed full of nutrients.
Munchkin Milk Makers Cheddar Crackers
Munchkin Milk Makers Salted Caramel Bites – they have a few other flavors, too
Mommy Knows Best Cookies and Brownies – Premade and Mixes
Boobie Bark
Sweet Pie Organics Lactation Smoothies (ready to drink)
Best Protein/Snack Bars for Breastfeeding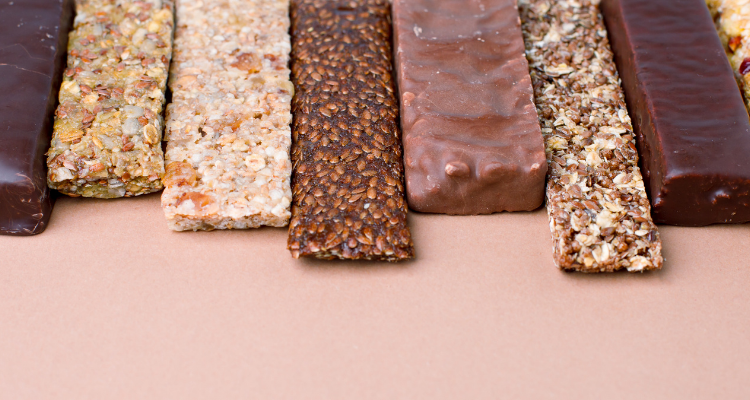 Built Bars -These are my FAVORITE protein bars. They taste SO good (unlike pretty much every other kind I've tried), and I feel like I'm eating a treat. You can get 10% off through this link or use the code CLARKS – definitely at least order the sample pack. The regular bars are great, but I really enjoy the Built Bar Puffs. Delicious!
G2G Bars – I really like these. They can be found in refrigerated sections at various stores across the US. They are a little pricier than some, but I usually only eat 1/3-1/2 of one at a time. Use the code CLARKS for 15% off.
Orgain Protein Barsthese are another awesome brand, and they are plant-based if that's important to you! You can get 25% off with the code CLARKS.
Kind BarsOne mom said to be careful with KIND bars because some have chicory root which can be problematic for breastfeeding.
Trader Joe's Nut and Chocolate Or Nut, Chocolate, and Fig Bars.
Kirkland Soft and Chewy
Caveman Bars – We love these. They are packed full of delicious flavor and nuts. They are a bit pricey though. We always buy them at Costco.
Perfect bars
Sweet Breastfeeding Snacks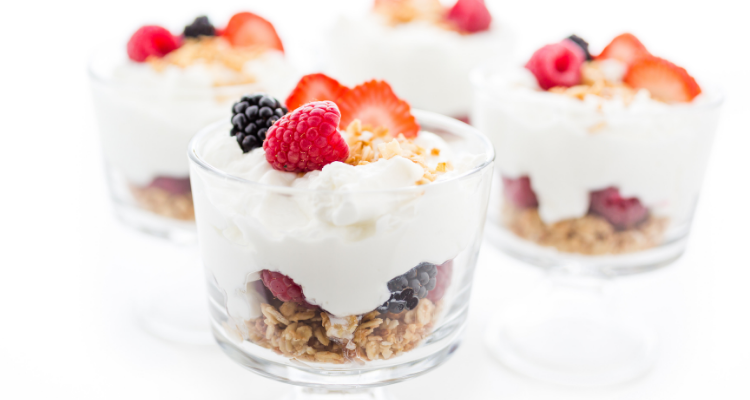 One mom said, "Try oatmeal, peanut butter, and a couple of chocolate chips in a mug and microwave for 30 seconds or less. It tastes so good."
Yogurt and granola – fruit parfait
Belvita Soft Bakes (the Oats and Chocolate were one mom's favorites)
"Nice Cream" – 1 frozen banana, 1 cup frozen strawberries, and about 1/2 cup of your milk of choice – all blended in the blender!
Another mom said, "I like to melt dark chocolate and coconut oil together in the microwave, and I pour it over a cut-up apple or whatever fruit I have on hand."
Rip van Wafels – I LOVE these, and they are super low in sugar. They have a protein version. It's not as good as the original, but it's pretty good. Get 10% off with the code CLARKS.
Chocolate graham crackers with strawberries and Greek yogurt.
Hot cocoa (for an added boost of protein, check out this peppermint hot cocoa protein powder. So yummy and packed full of protein, which is so important for breastfeeding mamas).
Boarshead mint chocolate hummus
Goodbites Mini Truffles (they have lots of other fun treats as well)
More Breastfeeding Snack Ideas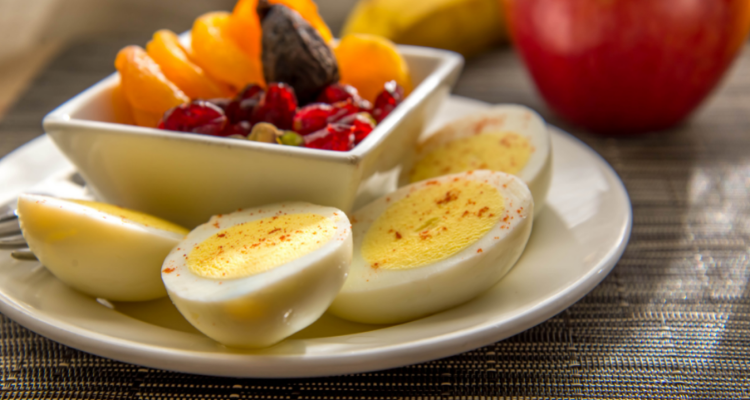 You could signup for one of these snack subscription boxes
Peanut Butter and Jelly sandwich
Leftovers
Flavored Almonds
Hard-boiled eggs (eat on their own or can easily be made into egg salad). Here is a great hard boiled egg cooker.
Granola – lots of amazing kinds out there (Thrive Market has tons of options)
Dry Cereal
Peanut Butter
Trail Mix – people really like Archer Farms, Trader Joes, and Sprouts trail mixes
Pretzels
Ritz crackers with peanut butter
Pretzels and almond butter
Apples and cheese
Almond butter on english muffin
Rice cakes (add a nut butter of choice)
Almonds
Muffins
Popcorn (Boom Chicka Pop is a great brand that has some fun flavors)
What Makes a Good Breastfeeding Snack?
A good breastfeeding snack should have a few key characteristics. It should be:
1. Packed with nutrients – Breastfeeding requires a lot of energy and nutrients. You need to make sure your snacks are giving you the sustenance you need to keep going.
2. Easy to eat – When you're nursing, you don't want to be fumbling around with a lot of packaging or complicated ingredients. You need something that you can eat quickly and easily so you can get back to your baby.
3. Portable – Let's face it, as a new mom you're going to be doing a lot of nursing on the go. You need snacks that are easy to take with you wherever you go.
4. Delicious – This one is important! You're going to be snacking a lot, so you need snacks that you actually enjoy eating. No one wants to eat the same boring thing day after day.
Where to buy snacks?
You can buy most of these snacks at grocery stores around the world! However, some are more specialty items that can only be purchased online or through Amazon.
I have seen some of the lactation-specific snacks I mention above at Target all the time
Thrive Market is an AMAZING option for healthier snacks shipped straight to your day. You can get a free trial plus 25% off an order of $49 or more with our referral link.
Costco or Sam's Club – I have found some really great snacks at both of these stores that I haven't found elsewhere. Plus, the price for their rotisserie chicken can't be beaten. I see deals for Sam's Club memberships ALL the time that make the membership practically free (plus some!)
What to snack on at night while breastfeeding?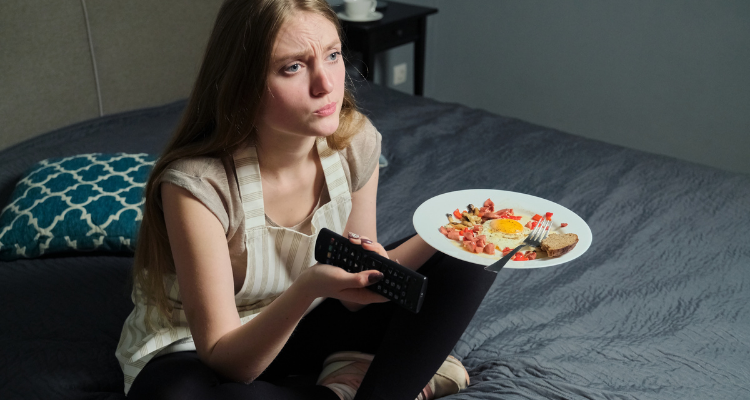 Breastfeeding knows no time when it comes to hunger pangs – so if you are hungry at night while breastfeeding, it's totally fine to eat something.
While you could technically eat any snacks at night, to make cleanup easier, you should consider pre-packaged, pre-prepared, or ready-to-eat (like fruit). Here are a few ideas:
String cheese
Greek yogurt
Almond butter and fruit
A small bowl of cereal
A slice of toast with peanut butter
A hard-boiled egg
A piece of fruit
Granola bars
What snacks increase milk supply?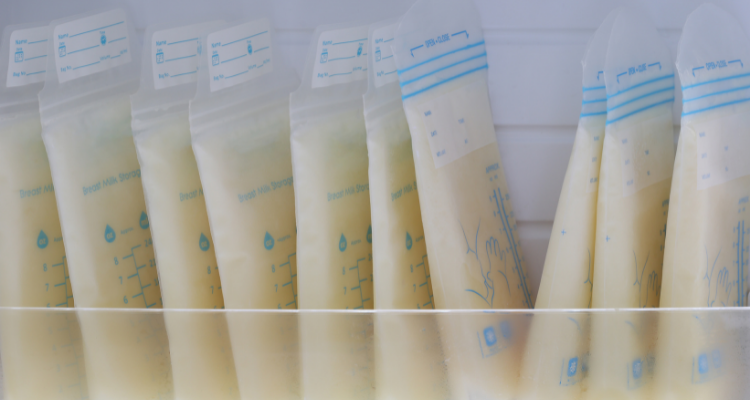 There are a few snacks that are said to help increase milk supply. These include:
Oats – Oats are a great source of iron, which is essential for producing breast milk. They also contain beta-glucan, a type of fiber that has been shown to increase milk production.

Brewers yeast – Brewers yeast is a type of yeast that is often used in baking. It's a good source of B vitamins, which are necessary for milk production.
Salmon – Salmon is a good source of omega-3 fatty acids, which are important for both you and your baby's health. It's also a good source of protein, which is essential for milk production.
Almonds – Almonds are a good source of calcium, which is necessary for milk production. They're also a good source of healthy fats, which are essential for both you and your baby.
Here are some recipes that include these ingredients:
Oat Muffins

Oatmeal with Fruit and nuts

Salmon Patties
Almond Butter Cookies
Brewer's Yeast Pancakes
Keep in mind – the most important thing for your supply is to frequently remove milk from the breasts!
What are some good high-protein snacks for breastfeeding?
Protein is essential for both you and your baby, so it's important to make sure you're getting enough of it. Here are a few high protein snacks that are perfect for breastfeeding:
Eggs – Eggs are a great source of protein, and they're easy to make and eat. You can hard-boil them ahead of time so they're ready to go when you are.
Turkey or chicken – Turkey and chicken are both great sources of protein. You can buy them pre-cooked, or cook them yourself and keep them in the fridge for quick snacks.
Cheese – Cheese is a great source of protein and calcium. It's also easy to eat on the go.
Nuts – Nuts are a great source of healthy fats and protein. They're also easy to take with you on the go.
Yogurt – Yogurt is a great source of protein and calcium. It's also easy to eat on the go.
Here are some recipes that include these ingredients:
Egg Salad
Chicken Salad
Cheese Quesadillas
Trail Mix
Yogurt Parfait
Other Posts You May Enjoy:
Katie Clark is an International Board Certified Lactation Consultant (IBCLC). She has helped thousands of mothers and families around the globe navigate breastfeeding challenges and questions since 2015. She has a passion for creating research-based, helpful breastfeeding education and helping parents find a way to make breastfeeding work for them. Katie is a mom of three little boys and lives in the great state of Colorado. She also has a degree in Communications with an emphasis in print journalism.