The Best Menus for Breastfeeding Moms: What You Should Eat and Diet Plans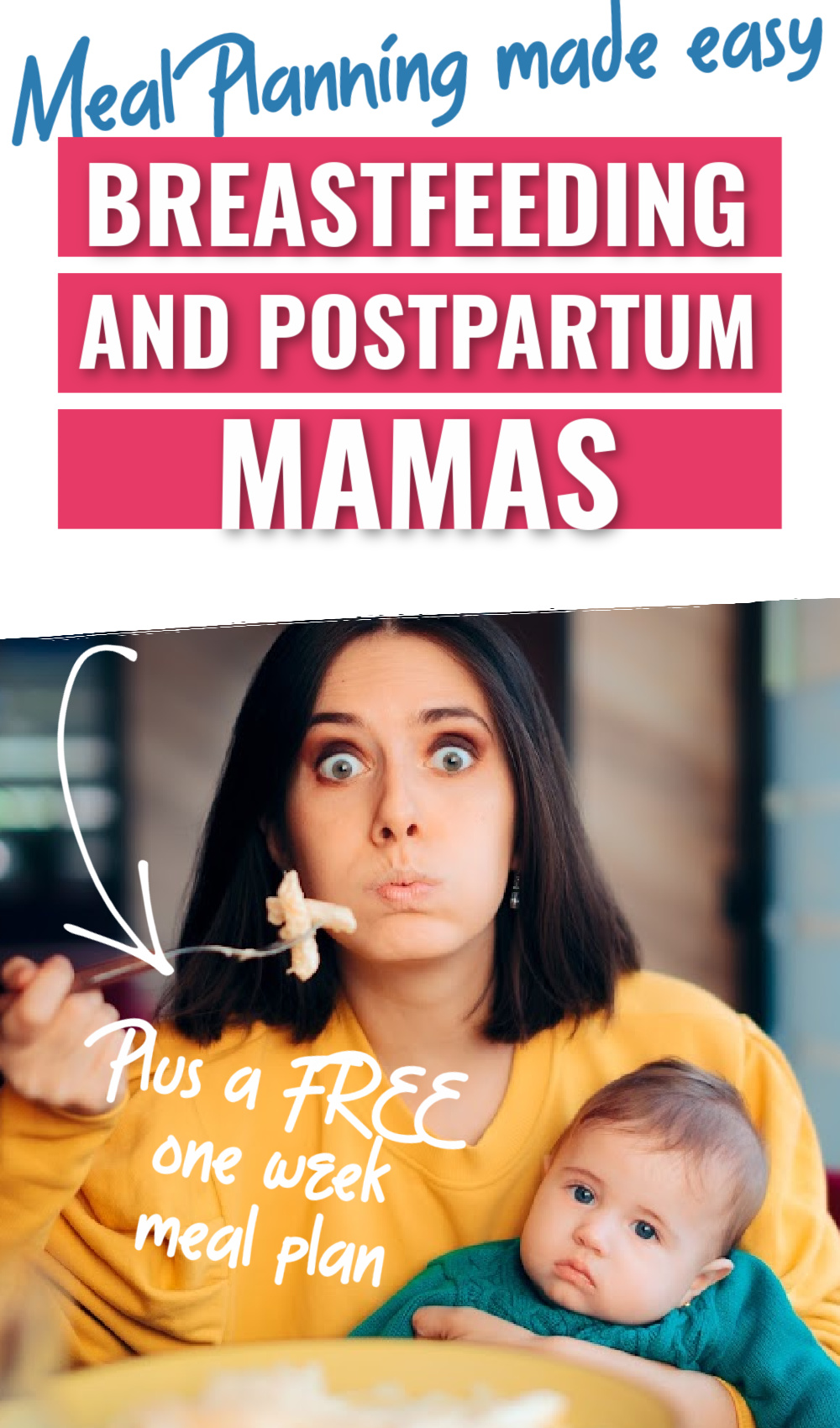 Are you a breastfeeding mother? If so, how do you know what to eat while breastfeeding and what kind of diet plan is best for your needs? We're here to help answer these questions.
The best menu for breastfeeding moms includes a variety of foods that are healthy and provide the nutrients you need to stay healthy and maintain strong milk production. Your diet plan should also be easy to follow, so it is important that you choose one that will not leave you feeling deprived or hungry or slaving over the oven all day long – what breastfeeding mom wants to do that?! This article discusses some options for what to eat while breastfeeding, as well as some recommendations for great diet plans that you can try that include healthy snacks, meal ideas, and more – designed to keep your breast milk production and energy levels where they need to be as a new mom.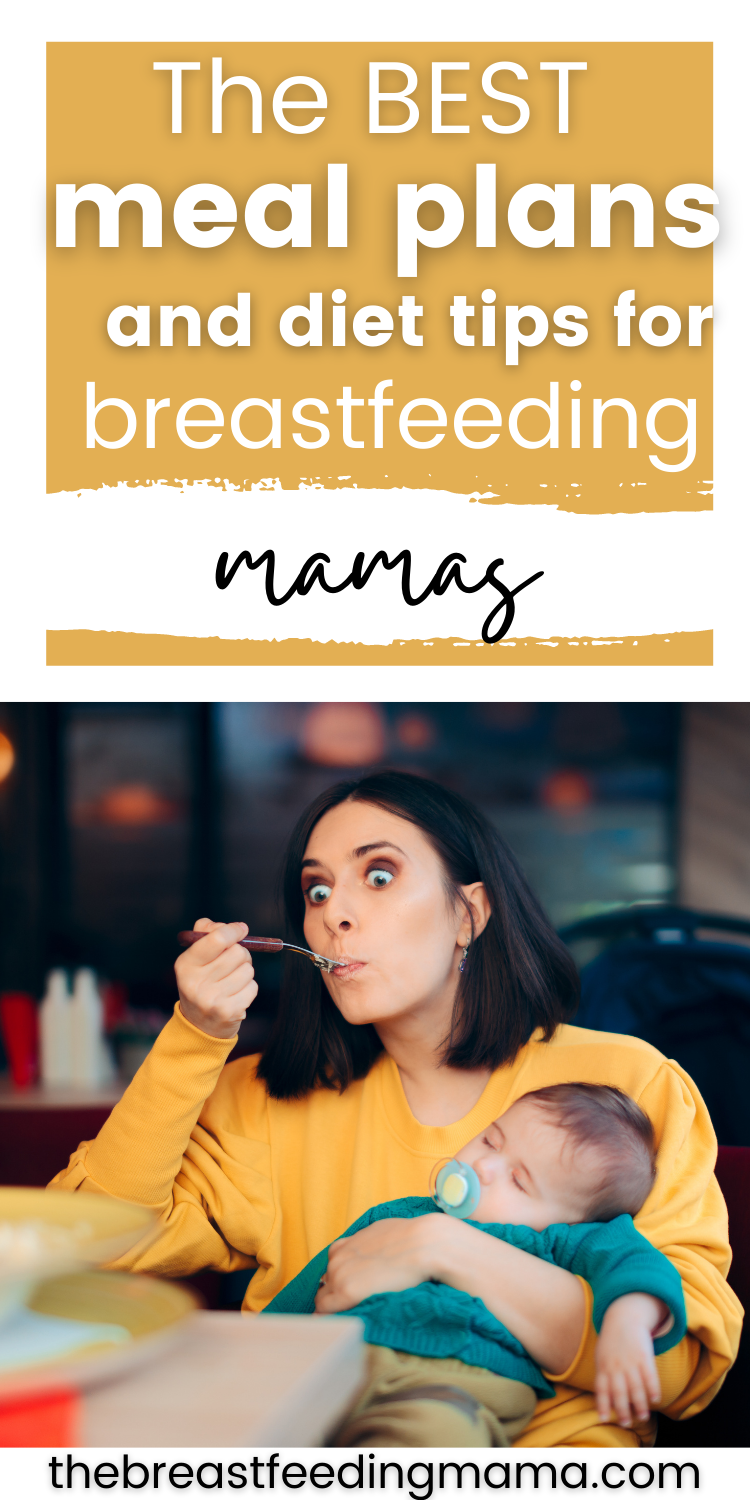 Breastfeeding Diet Plans
Growing a baby takes a lot of work – and it definitely takes a toll on your body.
Throw in breastfeeding, and it can often feel like your body will never be the same again. While these sacrifices are so worth it – you still need to take care of YOU.
When you have a new baby, your time is so precious. It can be difficult to find time to make meals, or even to eat at times.
However, without properly fueling yourself – you can't take care of your child!
A lot of new mothers are at a loss of the best way to recover from pregnancy, maybe lose a little weight, but still maintain their breast milk supply.
I have heard so many moms say they just want someone to tell them what to eat. If you fall into that boat – you're in luck. I am going to do just that.
A breastfeeding diet is very different from a regular diet. It requires more calories, vitamins, and minerals than you might require otherwise.
You need to take care that you are eating healthy for both your sake and your baby's health. Breastfeeding mothers may require more iron, protein, and calcium as part of their healthy breastfeeding diet and to help with their overall health. These are very important nutrients for both mom and baby.
Breastfeeding can be a great challenge for many new mothers. A mother needs to eat healthy in order to keep up her strength so that she can nurture her baby as well as herself. There are certain types of food that you can include in your diet like proteins, whole grains, lots of fruits and vegetables, veggies, dairy products, fish, nuts, lean meat, lean proteins, abd other nutrient-dense foods that will keep you full for longer. You should eat as per your calorie requirements. Until your baby is eating solid foods, your breast milk plays an important role as you are their sole source of nutrition.
Now, without further adieu – here is everything you need to know about what the best foods for a breastfeeding mom and your baby's development, healthy meals and meal plans, and information about losing weight and the amount of calories you might need for your nursing baby.
I am not a dietician or nutritionist. If you are concerned about your diet or weight, please contact your healthcare provider to comment on your specific situation.
Best Breastfeeding Menu Plans
This is the meal plan that we offer here at The Breastfeeding Mama. It has 28 days of delicious recipes, complete with nutritional information, shopping lists, and more. I collaborated with a nutritionist for this, and it was specifically designed for breastfeeding moms.
The recipes are very family-friendly, and you can customize it to have more or less calories. There are lots of recipes for breakfast, lunch, dinner, and desserts/snacks.
Most of hte recipes are dairy-free, and if they aren't, they can very easily be made so. There are meat-based recipes, but they are a lot of more vegetarian-friendly recipes as well.
When you get the meal plan, you will also get some meal planning printables, drink recipes, and workout plans. It costs $27, and it gets lots of great reviews.
This is another great 4-week meal plan created by Allegra from Aloha Nutrition. She is my mentor for becoming an IBCLC, but she is also a Registered Dietian Nutrtionist.
Her meal plan is designed to help with postpartum healing. It focuses on making sure you are getting nutrients that are essential for postpartum healing, such as iron, selenium, choline, vitamin K2, vitamin A, glycine, vitamin D, and iodine.
Each week in the meal plan has four days of meals. She's really big on batch cooking so you don't have to cook all the time, especially if you just had a baby. The meals are meat-based, but there are vegan/vegetarian substitutes.
She also offers a really great "Beyond Birth" class, which focuses on nutrition, meals, and postpartum healing. This is a great online line!
Clean Simple Eats
I LOVE Clean Simple Eats. I have all their meal plans, subscribe to their meal plan, and make meals from them on a daily basis. Their recipes are SO good, and I'm never bored with them.
I like CSE because they incorporate veggies into almost everything, and they are family-friendly. I used their cookbooks throughout my entire Gestational Diabetes pregnancy, and they were a god-send.
I think they are perfect for breastfeeding moms. They have some set meal plan recommendations, but you can easily pick and choose what recipes you want. They do have some vegan options.
I also LOVE their Protein Powders and Nut Butters. The protein powders are so yummy, not chalky, and I feel good about the ingredients. They have so many flavors – the caramel toffee is my favorite. Their nut butters are unlike any other kind I've had, and I highly recommend them.
You can save 10% off anything on their website with the code KATIE.
Elyse Ellis is very popular on Instagram due to her delicious, family-friendly meals and recipes that she shares that are macro-friendly. Her meals are definitely the most family-friendly that I've found, and we've loved everything that we've had.
All the meals are high in protein and you can mix and match her meal plans. You can pay past meal plans or signup for her monthly subscription. You can also buy a set of breakfast, lunch, and snack meal plans.
Not breastfeeding-specific, but you can definitely use them to have a well-rounded postpartum diet.
I have talked about Tone and Tighten in the past, and Jared's "Mommy Tummy Fix" program, which is fantastic. If you are looking to rehabiliate your body post-pregnancy (especially if you have diastasis recti), this would be a great place to start. It includes a meal plan with lots of great recipes.
If you aren't looking for exercises, he has a bunch of really great meal plans, which you can check out here.
How Many Calories Should I Eat While Breastfeeding?
It is recommended to eat between 300-500 extra calories while breastfeeding. Your base amount of calories depends on your weight, height, and various other factors. If your supply is well-established and you'd like to lose weight, you should not go down below 1500 calories, though 1800 calories are recommended.
You can check out our breastfeeding calorie calculator for a more specific recommendation for your weight, activity level, and goals.
Foods to Include While Breastfeeding
Honestly, a well-rounded diet is the best diet while breastfeeding. I encourage moms to include lots of fresh fruit and vegetables, protein, and fiber – and not to eliminate any major source of nutrients, like carbs or fats. It's all important!
Does your diet have to be perfect? Absolutely not. Breast milk is pretty resilient. If you want that Chick-fil-A Sandwich and diet coke – go for it. Enjoy a nice slice of cheesecake very now and then. Heck, if you are the drinking type, drinking alcohol in moderation is even okay.
While research doesn't support the idea that you can increase the fat or caloric content of your milk, it does show that you can affect the quality of fat. So making sure you include good quality fats in your diet is important (avocado toast, anyone?)
It's also a good idea to get enough calcium, omega-3 fats, and other nutrients.
You should also try and incorporate lots of flavors. The taste of your breast milk can be impacted by what you eat, and this can help encourage a more adventurous palate down the road for your child.
Here are some other foods that are thought to support lactation and your milk supply.
Oats
Flax Seed
Nuts
Alfalfa
Garlic
Fennel Seeds
Carrots
Salmon
Spinach
Chick Peas
You can see a more comprehensive list of galactagogues – or milk-making foods – here – 30+ Galactagogues for Increasing Milk Supply
And here are some other great foods that you can incorporate:
fresh berries
light tuna
brussels sprouts
greek yogurt
cottage cheese
hard boiled eggs
whole grain toast and breads
brown rice
healthy breakfasts
green leafy vegetable
sweet potatoes
lean proteins
fatty fish
And good news – many of these are foods are incorporated throughout our breastfeeding meal plan.
Are there any vitamins and nutrients I should focus on after giving birth?
It's generally advisable to continue to take your prenatal vitamin after you give birth – you can also get a postnatal vitamin. Make sure it's high-quality.
Many women are deficient in iron after giving birth, as well, so that might be something to discuss with your doctor as well. It can be helpful to get blood work done, as well, to see if you are deficient in anything.
You may want to consider taking 6400 IU of Vitamin D. Research has shown that amount of Vitamin D is high enough to transfer adequate amounts through your breast milk, making it so you don't need to give your child a Vitamin D supplement. Of course, always talk to your doctor first. Keep in mind that Vitamin D can be constipating.
If you had Gestational Diabetes, you generally can return to your pre-pregnancy diet. However, I think it can be wise to try and make sure you have a healthy diet.
Here are some nutrients to make sure you aren't skimping on while breastfeeding:
Calcium
Carbohydrates
Fiber
Folate
Healthy Fats
Iodine
Iron
Omega 3s
Protein
Vitamin A
Vitamin B6
Vitamin B-12
Vitamin C
Vitamin D
Do I need to avoid certain foods while breastfeeding?
There are simply no foods you HAVE to avoid simply because you are breastfeeding (though there are some foods to be careful about, just because, when consumed in large amounts, they can affect your milk).
Most babies are able to tolerate most of what their mother eats (even spicy or gassy foods). However, if your baby starts to show signs of food intolerance or allergy, you can do a food diary or an elimination diet to see if you can find the culprit. I do recommend working with a nutritionist in this situation.
Dairy is probably the most common food for a baby to be sensitive or allergic to. If you find that dairy is an issue, make sure you check out this post – The Ultimate Guide to Dairy-Free Breastfeeding (From a Dairy-Free Mom)
Here are a few foods that *may* affect milk supply in some way or another:
Parsley
Peppermint
Sage
Oregano
Cabbage Leaves
Alcohol (it can inhibit your letdown when too much is consumed)
Can I follow a Keto, Low Fat, Low…whatever Diet While Breastfeeidng?
You'll find all sorts of answers for this – but in my opinion, it's wise to avoid any diet that strictly limits or eliminates entire food groups. Carbohydrates are important, as are healthy fats, so I would recommend eating these in moderation.
I think that counting macros can be a good way to keep track of your food and ensure you are getting enough to eat. Our calorie counter is also a macro calculator, so make sure you check that out.
I personally had success with Intermittent Fasting while breastfeeding, but this is one to be very cautious with. Definitely don't start this if you don't have an established milk supply.
Is it Normal to be Extra Hungry While Breastfeeding?
Yes! This is super common, especially in the beginning when your baby is eating around the clock and pretty much taking whatever energy you have left 🙂 Listen to your body and fuel it properly – but try to focus on snacks that will sustain you. Here is a list of 80+ snacks of breastfeeding moms.
Can I Lose Weight While Breastfeeding?
Women often hear about how breastfeeding just makes the pounds fall off…and for some women, this is the case, and for others, it is not. I took a very unscientific survey a while back, and I actually found more women struggled to lose weight while breastfeeding than those who lost it.
It can vary depending on so many factors – how often you are nursing, how old your baby is, if you were underweight before, how many calories you are consuming now, hormones, etc. I have found some women just hold onto the extra weight until they are done breastfeeding simply because their body needs it.
It IS certainly possible to lose weight while breastfeeding – and if you are struggling, it can be frustrating. Slow and steady wins the race and focusing on what you are eating can make a big difference.
You might find this article helpful – Will Breastfeeding Help You Lose Weight? Survey Says…
How Much Weight Can I Lose While Breastfeeding?
It is generally recommended to aim to lose about 1 pound per week if you are trying to lose weight while breastfeeding.
Katie Clark is an International Board Certified Lactation Consultant (IBCLC). She has helped thousands of mothers and families around the globe navigate breastfeeding challenges and questions since 2015. She has a passion for creating research-based, helpful breastfeeding education and helping parents find a way to make breastfeeding work for them. Katie is a mom of three little boys and lives in the great state of Colorado. She also has a degree in Communications with an emphasis in print journalism.