Let's solve your breastfeeding problems, Together

As much as I'd like it to be, breastfeeding isn't always straightforward. Undersupply. Oversupply. Plugged Ducts. The challenges we face as breastfeeding moms are plentiful. But you don't have to face it alone.
The Breastfeeding Mama is the one-stop shop for all things breastfeeding. I'm not here for one-size-fits-all solutions. I'm here to help you on your own journey.
Join the waitlist for "No Fuss Breastfeeding" today!
Breastfeeding is wonderful – but oh boy, can it be HARD. Being connected with a breastfeeding professional and a mom who has been where you are is game-changing. No Fuss Breastfeeding is the virtual class and community I wish I had – and that every mom deserves. From first latch to last, I've got you covered.
Breastfeeding can Suck (or not suck enough…)
That's where your breastfeeding bestie comes in.
The public milk leaks. The nursing strikes. The sore nipples.
If you're anything like I was as a new mom, you've spent hours of your time with Dr. Google trying to find solutions to your breastfeeding challenges. Tell me, during your chats with Dr. Google, did you find a lot of conflicting information? Solutions that just didn't address quite what you were going through?
The internet is flooded with misinformation when it comes to breastfeeding. This is the reason The Breastfeeding Mama was born. To give you personalized, expert guidance on YOUR breastfeeding journey.
What are you interested in?
Your Breastfeeding Bestie
As an International Board Certified Lactation Consultant, it's my job to guide you through your breastfeeding journey. I'm here to support you every step of the way – from 1:1 virtual lactation consults to articles and on-demand courses, I have something for everyone.
Grab theBoob Hack Pack
for just $27
Your ultimate guide to easier breastfeeding. Expert tips, cures for common challenges, and access to our special pain-free breastfeeding workshop. Whether it's a clogged duct or understanding a tongue tie, we've got your back. Think of it as having a breastfeeding bestie always by your side.
Well hello!
I'm Katie, aka, The Breastfeeding Mama
When I tell you my breastfeeding journey wasn't easy…I mean it. The nursing struggle was real.
Low milk supply. Clogged ducts and mastitis. Slow weight gain. Tongue ties.
You name it, I probably went through it with my second child.
But, I was determined to educate myself in every way I could so I would have the best chance of getting this breastfeeding thing 'right'. This took me on a massive journey which led me here. I became an International Board Certified Lactation Consultant to give other mamas the help I wish I'd had.
Trust me when I say I know what it's like to struggle.
Join thousands of moms in the Breastfeeding Mama Community
🌟 Join our cozy mama community, where you're never alone. Snag your FREE copy of "The First Year of Breastfeeding" eBook.🤱💕
Latest on the blog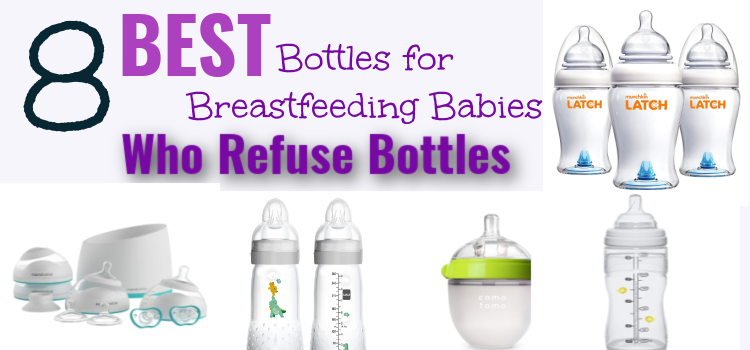 Bottle refusal can be so frustrating for any breastfeeding mom – especially when she needs her baby to take one!…