Top 6 Best Bottle Warmers for Breast Milk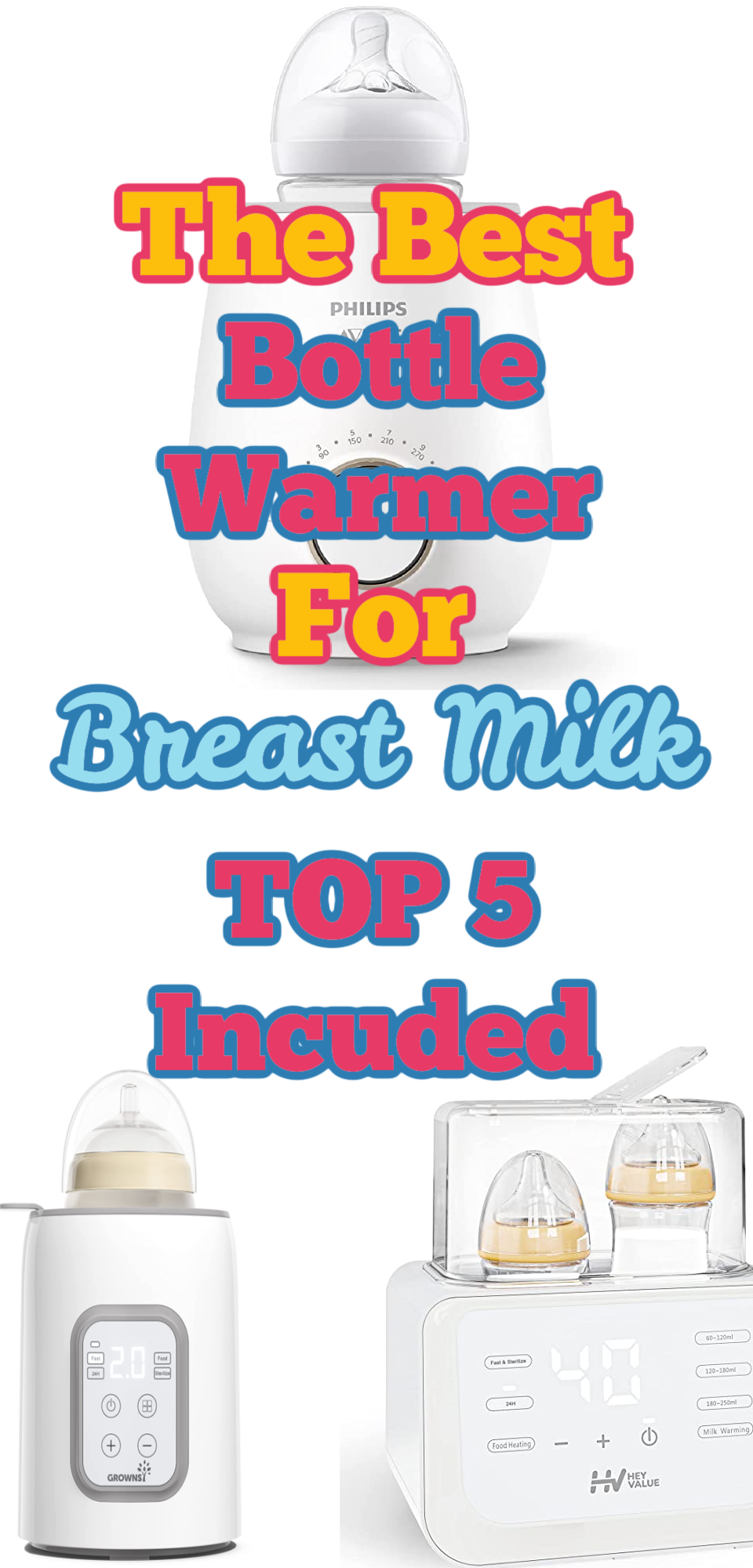 Are you a new parent looking to feed your baby breast milk easily? Having the right bottle warmer will make all the difference when it comes to ensuring your little one is getting just what he or she needs in an efficient and convenient manner– so keep reading and discover how you can find the best bottle warmer for breast milk for your baby!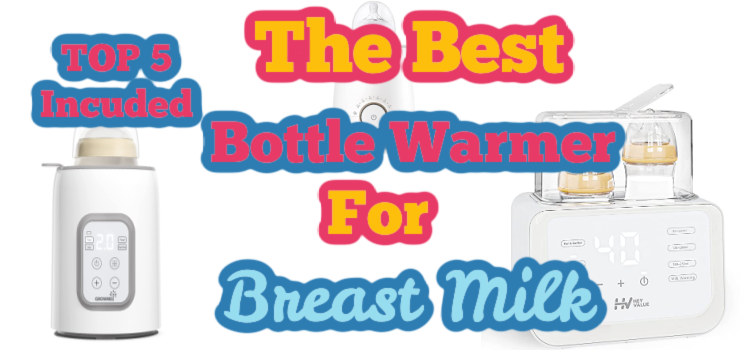 As a new mom, you want the best for your baby – including providing them with breast milk. When you are feeding breast milk with a bottle, you want to ensure your milk is heated properly and quickly, it's essential to invest in a bottle warmer that works for you and your family.
With so many options available, it can be difficult to know which is the right fit for you.
You'll want to feel confident that whatever bottle warmer you choose can handle heating up those precious ounces of milk quickly and safely.
The Best Bottle Warmers for Breast Milk
Below we are sharing the top 5 BEST bottle warmers for breast milk. We will include the current price and a link to purchase through Amazon.
Each bottle warmer is highly rated, and mom approved!
Details:
Bluetooth and 2 heat settings to safely, evenly & quickly warm breastmilk, formula and baby food
Steady Warm mode defrosts or warms breast milk with a warm water bath to preserve nutrients
Quick Warm mode rapidly & safely warms formula or baby food with steam heat
FREE IOS/Android App and Bluetooth to control from your phone and get alerts
Works with all brands of bottles
Warms baby food
1 year limited warranty
No batteries required
Works with breast milk or formula
Sale
Philips Avent Fast Baby Bottle Warmer with Smart Temperature Control and Automatic Shut-Off, SCF358/00
Warms milk in just 3 minutes
Heats gently and evenly because milk circulates during warming; no hot spots.
Progress indicator light shows you that milk is ready when all three segments are illuminated; warmer keeps milk warm for up to an hour and then automatically shuts off
Works with all Philips Avent bottles and bottles from most other leading brands, as well as baby food jars; also has a defrost setting for breast milk and baby food
Voltage: 120 - 127 V, -60 Hz
This is our overall favorite bottle warmer due to its five star reviews, adjustable temp, and sleek design. We often recommend the original Philips Avent for scalding breast milk, and this is just a new and upgraded version that we love.
Details:
Warms milk in three minutes
Heats gently and evenly
Warmer keeps milk warm for up to an hour and then automatically shuts off
You'll know when your milk is ready when the Progress Indicator light goes off
Works with most leading baby bottle brands
Recognized as a Babylist Top 30 Most Registered-For Product of 2022
Works for breast milk or formula
Baby's Brew Portable Bottle Warmer Pro - Milk Warmers for Breastmilk or Formula, Leak-Proof Design, Travel-Friendly, Cordless, Battery-Powered, 8-12 Hour Battery Life, Baby Shower Set (Warmer Only)
NO MORE CRYING OVER COLD MILK: Baby's Brew is the first-ever battery-powered bottle warmer that can heat your baby's breast milk to a perfectly safe temperature of 98.6 degrees in an instant
SAFER THAN OTHER WARMERS: Baby's Brew uses a unique slow heat technology that preserves the nutrients in the milk, while ensuring that no dangerous hot spots develop due to uneven warming
TEMPERATURE CONTROLLED: With the safe slow-heat technology, your baby's bottle will be ready in a quick 5 – 10 minutes, and the adjustable temperature function makes sure to get it just right for your little one
LEAK-PROOF, CORDLESS DESIGN: Our Bottle Warmer Pro is made from easy-to-clean stainless steel, can easily fit into a diaper bag, purse or cup holder and is great for busy moms and dads who need a reliable solution on-the-go
DESIGNED TO FIT MOST BOTTLES: The Baby's Brew system fits most wide neck bottles, however, if it's not compatible with your model of bottle out of the box, we offer a wide range of adapters to make the perfect fit
Battery Powered and Portable
Heats breast milk to the perfect temperature in minutes
Slow heat technology to preserve nutrients
Adjustable temperature feature
Leak proof
Compatible with most bottles
Sale
Bottle Warmer, GROWNSY 8-in-1 Fast Baby Milk Warmer with Timer for Breastmilk or Formula, Accurate Temperature Control, with Defrost, Sterili-zing, Keep, Heat Baby Food Jars Function
【Fast Warming in 3 Mins】: 4oz/120ml milk only takes 3 minutes to reach 98.6°F/37°C. It heats up quick enough to calm down a screaming baby in the middle of the night. Happy baby means happy mommy! (*Warming time depends on milk volume, initial temperature and bottle material.)
【Smart 8-in-1】: Fast Warming / Thaw / Keep Warm / Steaming / Food Heating / Timer / Adjustable Temp / Anti-scald Basket. Save the money for other useless bulky devices. This do-it-all machine meets all your needs. It's the best shower gift for growing families.
【Perfect for Night Feeding】: Use Keep Warm function to maintain the milk temperature before going to bed (its small size fits easily on a nightstand) for those late night feedings. It's also very useful when trying to get your baby to take a bottle and might try a bottle multiple times with short gaps between.
【Auto Shut off】: The bottle warmer will automatically turns off with timer when milk is ready. Go change your baby and come back and it's done! Never worry about over-heating and it's good for maintaining milk nutrition.
【Millions of Moms' Choice】: Grownsy's bottle warmer has been chosen by over 9,000,000 parents. With the mission of: Caring and nurturing every step of growth, we will continue to support more families. Add it to your registry or give it as a gift to someone you care about, and Let Grownsy do the rest.
Details:
Warms milk in 3 minutes
Works well for breast milk or formula
Use the Keep Warm function to maintain the milk temperature before going to bed
The bottle warmer will automatically turn off with a timer when the milk is ready
It has eight amazing functions: Fast Warming / Thaw / Keep Warm / Steaming / Food Heating / Timer / Adjustable Temp / Anti-scald Basket.
Sleek and compact
Sale
Dr. Brown's Deluxe Electric Baby Bottle and Pacifier Sterilizer
BABY BOTTLE STERILIZER; Sterilize up to six baby bottles at once, plus bottle parts, pacifiers and more!
EASY TO OPERATE; Features easy-touch electronic controls with cycle indicators and an auto shut-off when the cycle is complete
CONVENIENT ACCESSORY TRAY; Built-in accessory tray holds bottle parts, nipples, pacifiers and more, making it possible to effectively sterilize all your baby's accessories at once
FITS ALL DR. BROWN'S BOTTLES; The removable tray fits ALL Dr. Brown's bottles and most other bottle brands
INCLUDES MEASURING CUP AND TONGS; Adding new water is easy with the included measuring cup, and the included tongs help keep bottles and parts clean and your hands safe after sterilization
Details:
Programmed warm settings
Works with most bottle brands
Warms one bottle at a time
Audible alarm with auto-shut off
Has a large water reservoir for less re-filling
Sterilizes bottle removing 99% of bacteria and mold
Easily sterilize bottle nipples, bottle parts, pacifiers, teethers
Details:
Warms in 3-7 minutes
Can warm two bottles at a time (perfect for mamas of multiples!)
"Fast Warming" uses steam for a faster warm, while "Milk Warming" uses warm water bath to warm breast milk a little bit slower and prevents damage to milk nutrition.
Built in timer
Warming function helps to keep Milk warm up to 24 Hours
Works for breast milk or formula
Made with BPA FREE Material & easy to clean
How to Warm Breast Milk
Warming breast milk is a delicate process. A few guidelines to keep in mind:
Do not warm breast milk in the microwave – microwaving can result in uneven heating and hot spots.
Defrost/Warm in a bowl of warm water or a bottle warmer
Use clean hands
Only defrost and warm what you need
Be sure to check out this article for more information on warmed breast milk – How Long is Warmed Breastmilk Good For
We've got you covered if you're looking for the best bottle warmer for breastmilk. We've researched and found the top five products on the market. So whether you're looking for a fast, safe, or compact option, there is an option for you!
More Articles You May Enjoy: