9+ Essentials for Preparing for Breastfeeding Before Baby Arrives
Pregnancy comes with a lot of preparation for new mothers – don't forget to include breastfeeding in that plan! Here are five smart ways to prepare during pregnancy to successfully breastfeed especially in the first week and early days of your newborn's life.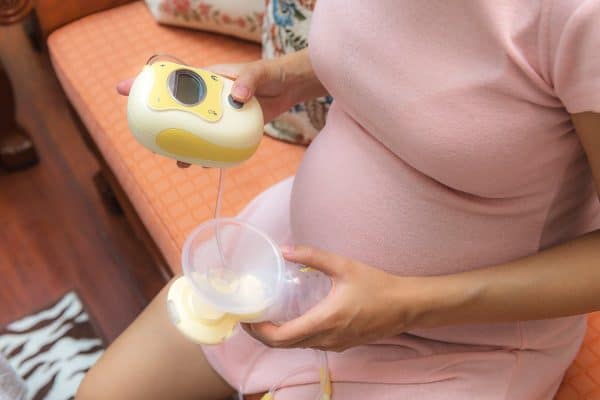 "Is there anything I can do to prepare to breastfeed during pregnancy or ensure I have a good milk supply and make enough milk for my baby?"
Pregnant women often ask me this question as they prepare for the best way to feed their baby. Breastfeeding isn't always included in your preparation during pregnancy or birth plan, but it really should be.
There are a lot of myths out there about toughening your nipples or pumping, foods you should eat, or things you should do, but when it comes down to it, there aren't any magic foods or products that are going to help.
The key to having a successful breastfeeding journey comes down to a couple of things:
–Education
–Preparation
–And support
While there is no guarantee that everything will go well during those early weeks of breastfeeding, focusing on the above topics are among the best things you can do. So let's dive deep into how you can prepare to breastfeed while pregnant to help you meet your breastfeeding goals from the first time you see your baby.
Education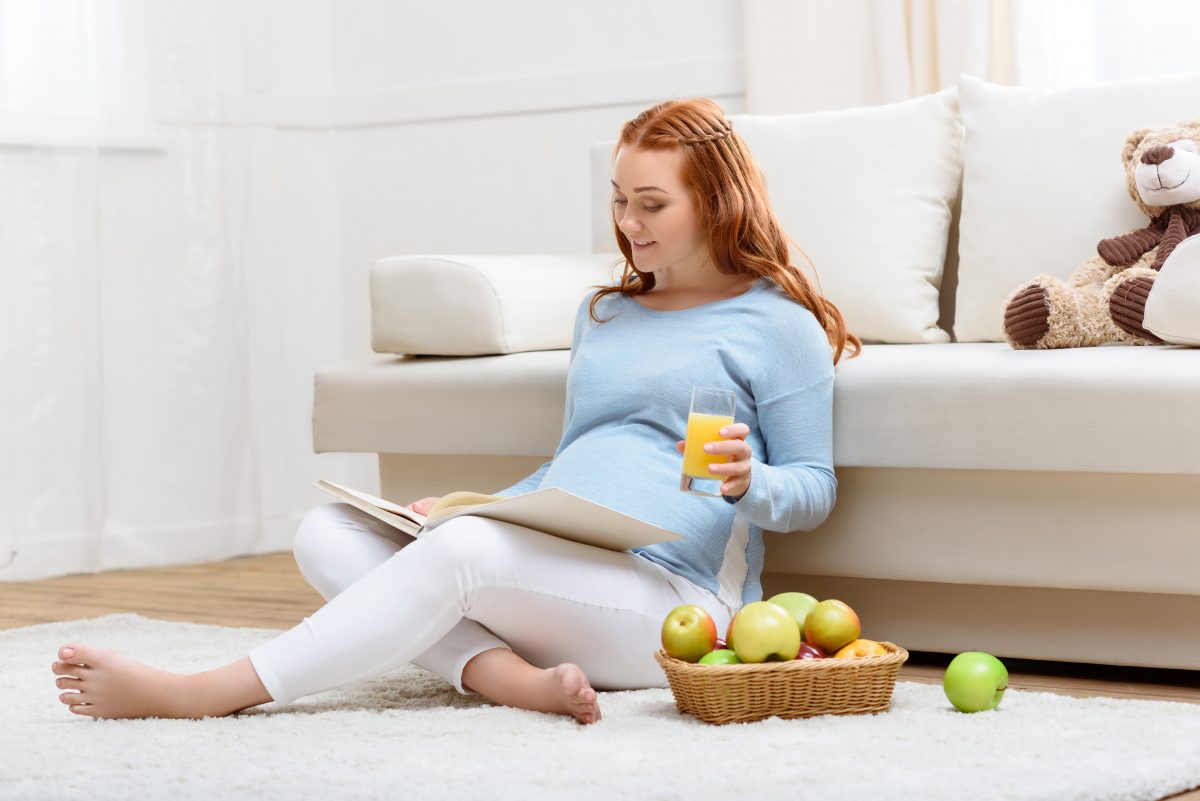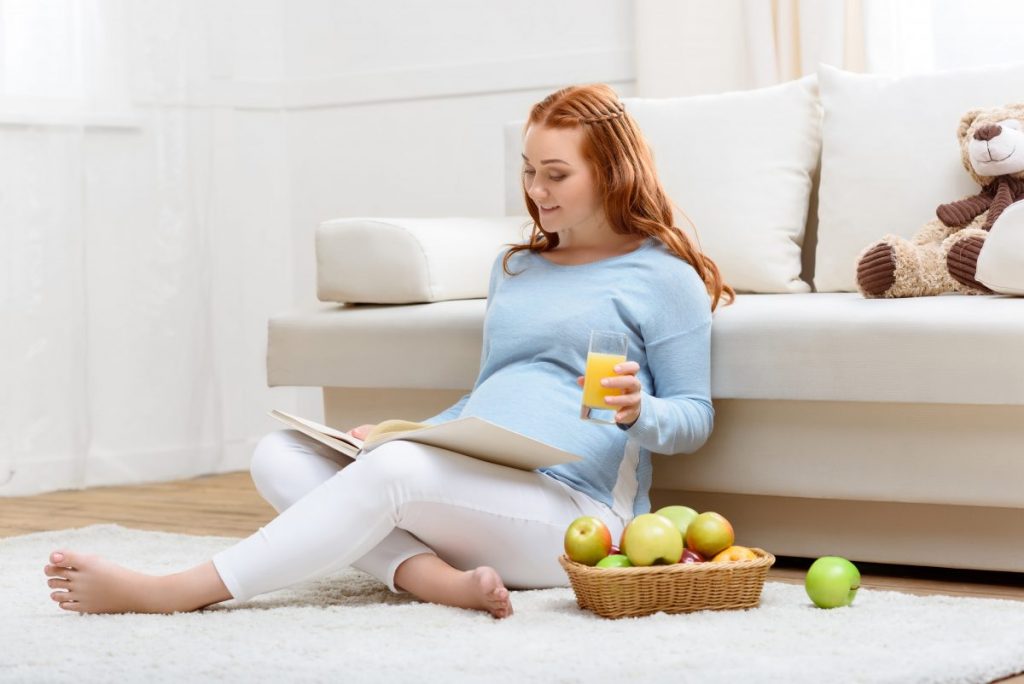 This is the number one thing I can tell you to do. Read a book. Take a class. Arm yourself with knowledge so you can be prepared for any challenge that might come your way. Even if you are still in early pregnancy, I don't think it's ever too early to start educating yourself on the breastfeeding experience.
While you may still encounter problems even after reading every book in the library on breastfeeding, you will be much better prepared to overcome those issues and advocate for yourself. So many new moms aren't told about the importance of plenty of skin-to-skin contact, how latching early and frequent is helpful, or even how to hand express (which can be INCREDIBLY beneficial, especially if you are separated from baby). Information like this
I've taken some pretty crummy breastfeeding classes, so I created my own! The Complete Online Breastfeeding Class offers all the information you need to prepare during pregnancy to breastfeed and get off to the right start. You have enough on your plate – an online class is a convenient and easy option to get the breastfeeding education you deserve.
It includes:
24/7, On Demand Access
Engaging videos that are designed to make you feel like you are in an actual class
Written material
Lifetime access – have a problem in the middle of the night? Just pull up the course on your phone to find that tip you were trying to remember
Partner Preparation Sections to ensure your partner is prepared to be a supportive partner during the breastfeeding process
Advice from a mom of three who has encountered just about EVERY breastfeeding problem you can imagine – who also happens to be a Certified Lactation Educator and an IBCLC student.
Affordable – just $39 and should qualify as an HSA/FSA expense.
Taking a breastfeeding class can give you a great start to your breastfeeding journey.
Here are some breastfeeding books that I really love that can be helpful for reading and resources in the future.
Important things to educate yourself on
While there are tons of topics that you can learn about, I know that it's not always realistic to expect expecting moms to be an expert on all of them! Here are a couple that I would pay specific attention to:
Positions – learn about the different positions, which ones are ideal for newborns, c-sections, large babies, small babies, large chested or small chested moms, etc. I have quite a few positioning videos on my YouTube channel. The Football position and laid back nursing are my personal favorites for newborns.
Skin to skin – Understanding the importance of early and frequent skin to skin and how it relates to breastfeeding can be super helpful!
Barriers to breastfeeding in the hospital – unfortunately, there are a lot of issues that can crop up with breastfeeding in the hospital. This can be a fast push for supplementation, lack of lactation support available, separation of mom and baby, etc. Find out what your hospital's lactation resources are and find a competent lactation specialist who can help if something does happen.
Colostrum Expression and Hand expression – these can both be very beneficial. Read my post about this here – How to Hand Express Breast Milk – and the Amazing Reasons Why All Moms Should Know How to!
Medicated birth versus unmedicated birth – I am all about moms choosing whatever method they choose. I have had three epidurals with my children! However, there is evidence to support unmedicated births being more conducive to breastfeeding. If you are on the fence about what you should do, researching this topic might be helpful.
Cluster feeding and Growth Spurts- This is a big part of breastfeeding, especially in the beginning. Understanding when growth spurts happen, what cluster feeding is and when it's normal/not, etc. is important.
Common Breastfeeding problems – I think one of the least talked about things during pregnancy is common breastfeeding problems. No one wants to talk about what might go wrong…but if you don't know what might go wrong, you will be far more unprepared if something goes wrong.

Oversupply (making too much milk)
Low milk production
Breast Engorgement
I talk about ALL of these topics in "The Complete Online Breastfeeding Class", and you get lifetime access so you can always go back later and make sure you didn't miss a thing.
Preparation
Preparation and education obviously go hand in hand, but I find preparation is more actionable. Here are five ways to prepare while pregnant:
Identify any Barriers to Breastfeeding
Some problems that can arise with breastfeeding may not be apparent until your baby arrives. However, by looking at your personal health history, your past experiences, and your feelings about breastfeeding (and those of people you associate with) can you help you determine if there will be anything that might make it more difficult for you to breastfeed.
It's not common practice to do a physical exam on a mother's breasts before she gives birth, however, it can be helpful to be evaluated for Insufficient Glandular Tissue (often referred to as IGT).
While most women physically can breastfeed, there is a certain percentage of women who physically will not be able to produce enough breast milk for their baby. I go over this in my online breastfeeding course.
Here are some common barriers that you might consider:
Breast size – while your breast size doesn't indicate whether or not you can breastfeed (Small and large chested women breastfeed successfully), it can determine what positions you use.
Breast abnormalities – there are some abnormalities that women with their breasts that may prevent them from producing enough milk. This condition is often referred to as Insufficient Glandular Tissue (IGT). Often
Health conditions
Past Breast Surgery
Baby's Mouth
Shape of Nipples – Flat or inverted nipples can sometimes pose an issue with breastfeeding. However, knowing if you have these and what to do to help with breastfeeding before your baby arrives can make a world of difference!
Caesarean Birth – C-Sections are linked with having more trouble with breastfeeding and milk supply. But don't worry – it doesn't mean you won't be able to breastfeed! Whether you are planning a c-section or not, understanding what you can do to improve your chances of starting breastfeeding out successfully when you have a c-section can make a big difference. Here are a few posts that might be helpful:
Order Your Breast Pump
In the United States, it is required for insurance companies to cover a breast pump. While coverage varies from carrier to carrier, figuring out your insurance coverage before you give birth – and placing the order for your pump as soon as you are able – is a great thing you can do to prepare.
Whether you plan to pump or not, I think it's good to have a pump just in case. I didn't plan to pump with my second baby, but it became necessary, and I had to scramble to find a breast pump in a very short period of time.
You can check your eligibility through Aeroflow. They will tell you what pumps you are eligible for, help you place the order, and they often include a few goodies, too.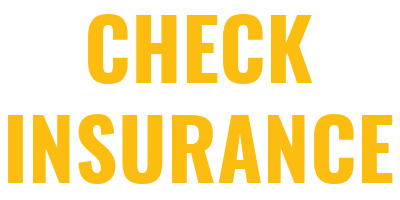 Buy Other Supplies & Set up Nursing Stations
Breastfeeding doesn't require a TON, but there are some supplies that make life a little bit easier. You can check out my favorite breastfeeding supplies here.
I also recommend setting up some nursing/diaper changing stations around your house. These can have items like:
I made a few of these with my third baby, and they were a LIFESAVER. We live in a two story house, which was a lot different than when we had our first baby in a two-bedroom apartment. Having everything I needed anywhere in the house was so convenient, especially during recovery.
Make a Breastfeeding Plan
There is a lot of emphasis made on creating a birth plan but breastfeeding is usually a very small part of that – usually amounting to the simple question – "Do you want to breastfeed or formula feed".
I believe it's SO important to have a full breastfeeding plan that goes over your plans, wishes, what you want to do if your baby isn't nursing effectively, etc. This can be great to help make your wishes known to the hospital staff and your healthcare provider from the start.
You can download my FREE breastfeeding birth plan below.
Prenatal Consult
We have prenatal appointments the entire time we are pregnant but rarely is breastfeeding discussed. A prenatal consult with a lactation consultant can make a huge difference. You can ask your questions, form a connection with a lactation consultant before you give, get a physical exam to determine if there are any barriers to breastfeeding, and discuss your medical history.
If you are interested in a prenatal consult, I have partnered with my mentor, Allegra, from Aloha Nutrition. We can do a prenatal consult to discuss your goals – if you have Blue Cross Blue Shield PPO, Anthem BCBS, or Cigna PP you might be able to get up to three sessions for free – click here to book a session.
Support
Mothers who have support for breastfeeding often feel more empowered. They have a place to turn to share their joys and successes, as well as their problems and ask questions.
Partner Support
Ideally, you will have a supportive partner that can be your biggest cheerleader – but that doesn't always happen. In our online breastfeeding class, we provide support and tips for partners to help them understand breastfeeding more! I have found one of the best things is to have support at home.
While you are pregnant, it is a good idea to seek out resources in your community or even online that may be a support to you after your new baby has arrived. It's especially important to know of a lactation professional (like an IBCLC) just in case you need immediate help after birth. Take it from me – running around trying to find someone in the midst of troubles is not fun.
Here are some resources you can look into finding:
Professional Resources
IBCLC (International Board Certified Lactation Consultant)
Family members and friends who have breastfed
Breastfeeding Supportive Pediatrician
ICPA Certified Chiropractor
Cranial Sacral Therapist that works with children
Breastfeeding Support Groups
Online Support Group (be careful to find one that requires the information shared to be research-based. Terrible advice can be found in these groups! This is the group I run – feel free to join!)
Community Support Group
You can often find these at doctor's offices, stand-alone lactation practices, county health departments, WIC, La Leche League meeting etc.
The Complete Online Breastfeeding Class offers a private group that includes office hours with me with the top tier of the class.
Whether you are hoping to breastfeed for just the first hour, the first month, or the first year and beyond, preparation is key when it comes to breastfeeding!
Other Breastfeeding Posts You May Enjoy:
Katie Clark is an International Board Certified Lactation Consultant (IBCLC). She has helped thousands of mothers and families around the globe navigate breastfeeding challenges and questions since 2015. She has a passion for creating research-based, helpful breastfeeding education and helping parents find a way to make breastfeeding work for them. Katie is a mom of three little boys and lives in the great state of Colorado. She also has a degree in Communications with an emphasis in print journalism.