The BEST Online Postpartum Workouts for New Mamas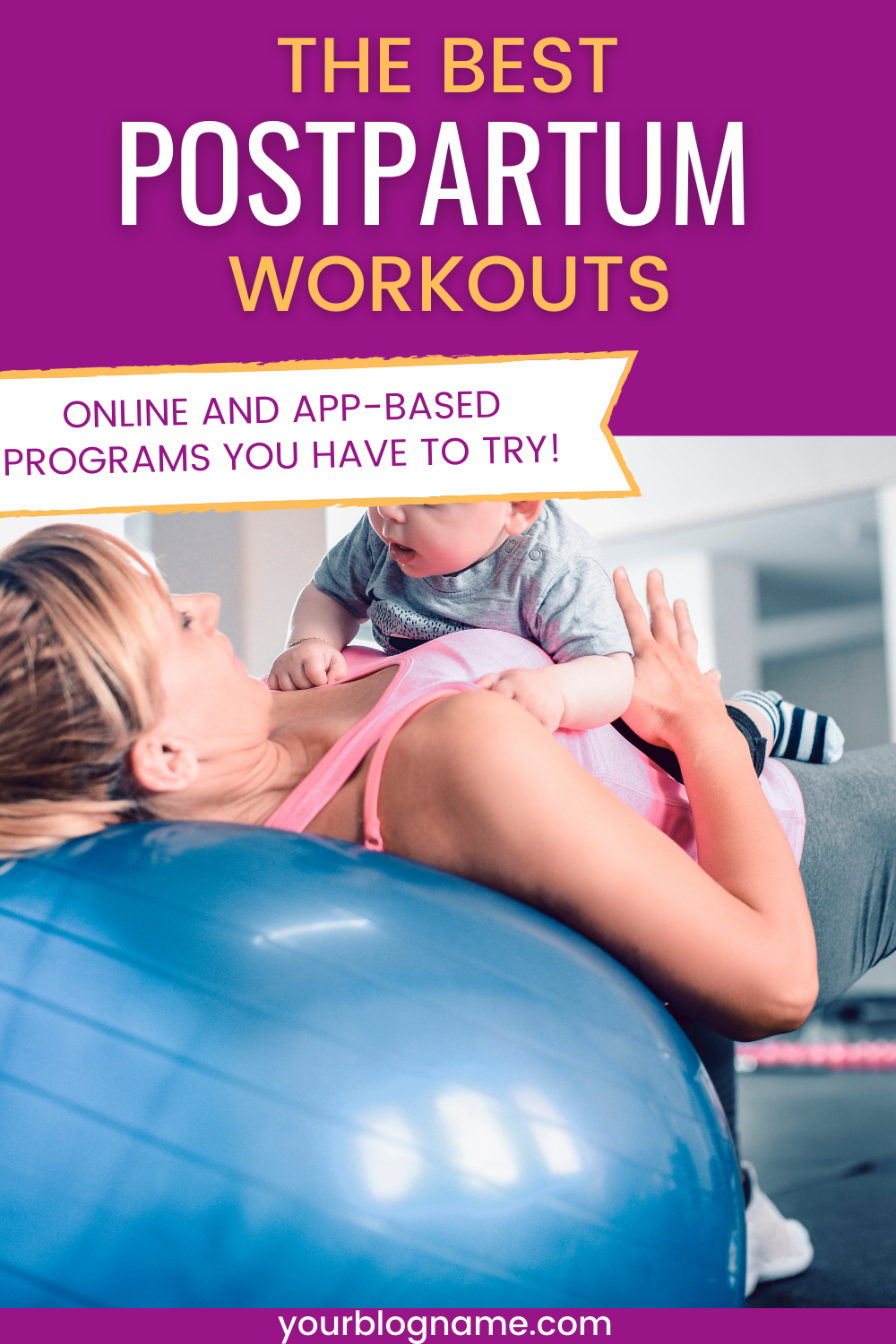 Looking for a little motivation for getting back into a fitness routine after pregnancy? Here is a list with the best online postpartum workouts available for new moms!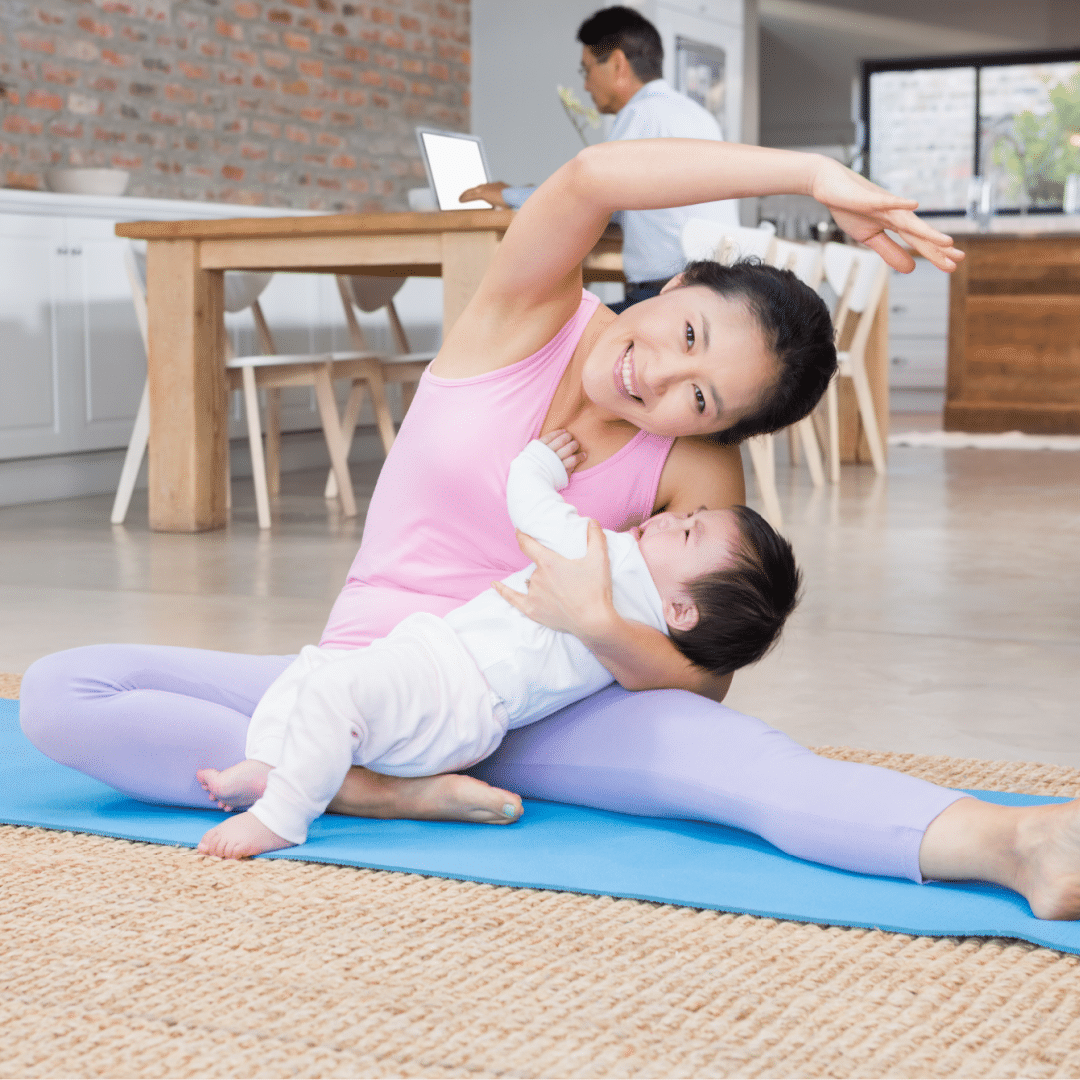 Whether you stayed physically active during pregnany or not- you may be looking for a new workout routine that fits into your life for after having baby.
Life changes so much when you add a new baby to the family- and your old fitness routine might not cut it anymore. Which is why I love online work outs that I can do anytime- anywhere. It makes it easy to fit into my busy mom schedule.
What I love about these programs is that they are geared toward new moms- and post partum challenges we may experience.
Many mothers experience some degree of ab separation – or diastastis recti – after pregnancy, which makes it hard to do certain pre-pregnancy workouts
Right now is the perfect time to check out work out routines that you can do from home. We have compiled a list of top programs that are perfect for all levels and budgets- including some free programs, too!
We even have some coupon codes available to make them more affordable.
If you haven't had your baby yet and are planning to breastfeed, make sure you signup for one of our online breastfeeding classes first. It will help prepare you to breastfeed in just a few hours – and the information is available 24/7!
SAMPLE WORKOUT PLANS
We have put together a couple of 30 day workout plans for postpartum moms – these include links to a bunch of great exercises you can do on YouTube – and we have a plan for c-section and non c-section moms, too!
[birdsend form=8315]

This program is found on YouTube here.
What it is:
Here you will find weekly prenatal yoga and pregnancy fitness, how to have an easier and faster labor, postpartum core strengthening and diastasis recti healing and techniques & strategies to lose weight after having a baby,
There are also links to their most popular downloaded e-books including:
The Complete Guide to Cope With Pain In Labor
Pregnancy Meal Plan by a Dietitian to Reduce Risk of Gestational Diabetes
Free Weight Management Course for Moms
How to Lose Weight and Increase Breast Milk Supply
This is actually my go-to resource for pregnancy and postpartum exercise, as well as nutrition advice. I got SO much helpful information from her during my Gestational Diabetes pregnancy, and her exercises are wonderful. They are simple, yet effective, and many of them can be do in under 15 minutes!
Cost:
All of her videos on her YouTube channel are 100% free. She has an excellent 30-Day Core and Pelvic Healing Program that is completely free, and it only requires 10 minutes a day. I'm a huge fan!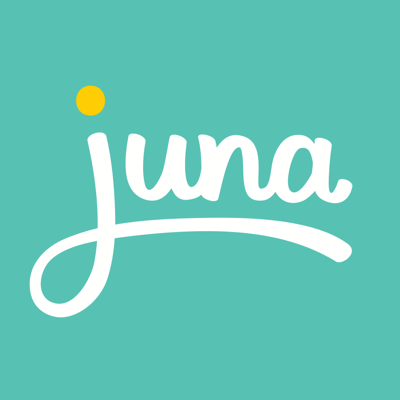 This is a fantastic app-based health and fitness program designed specifically for pregnant and postpartum mothers.
What it is:
Juna is amazing! It puts SO many resources resources right at your finger tip for exercise and nutrition through your entire journey from pre-conception, to pregnancy, and postpartum.
It includes:
A weekly update including your trimester specific workouts, a key nutrient to focus on, recipes, and key milestones.
200+ follow along workouts created by pre and post natal experts and pelvic floor therapists
Nutrition advice and "Food of the Week" from Registered Dieticians and Nutritionists
Postpartum phases that help you recover the RIGHT way
Milestones, baby tracking, tips and advice from real Moms
Daily Diaphragmatic Breathing
Pelvic Floor Work
Juna Cost:
This is a paid app, though you can get a FREE 7-day trial to see if it's right for you. You can use the code KATIEC30 for 30% off any monthly or annual subscription.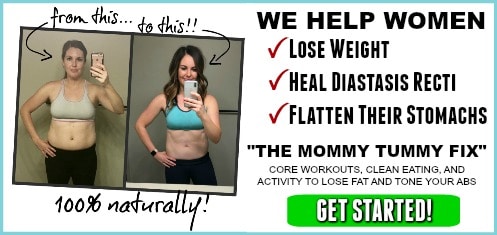 This program was created by Jared Beckstrand, PT to help his wife Camille get back into shape and heal her Diastasis Recti after having their children.
You can find it here
What it is:
An all-inclusive plan in four life-changing ebooks to to improve your health, regain your confidence, and flatten your "Mommy Tummy".
It also includes:
The Mommy Tummy Fix
Private Video Demonstration
Daily Checklist
Postpartum Fitness FAQ
Postpartum Pelvic Floor Guide
Cost:
You get all the digitial information and videos listed above for $97
Use the code MOMMY30 for $30 off, making this program just $67.

You can learn more here
What it is:
This course includes meal plans, work out videos, PDF courses and curriculum and more!
From her website: These recipes are specifically created to NOURISH your body, promote a HEALTHY milk supply, and help you effortlessly lose the baby weight. There is a grocery list for 3 weeks, meals that include multiple servings for left-overs and family members, and my favorite, DELICIOUS morning smoothies for FAST breakfasts!
Other perks:
Available as an app on Android and Iphone
A private Facebook Group access
FREE sample of Milk Dust Lactation Protein Powder with purchase of the program
Cost:
The course is $37
App + Courses together is $47

What is it?
This is a comprehensive, online program that has workouts for pregnancy, postnatal, and beyond – as well as tons of amazing recipes to help you feel healthier than ever before.
We love that they have workouts specifically for ad separation, because that can be such a major problem for new moms.
Other Perks:
With a subscription, you get access to all the workouts, nutrition advice and recipes, and a thriving online community.
There are TONS of workout videos, which you can access from your phone, the Roku, XBOX, Apple TV, and FireTv, so it's very convenient.
It's very professional and well-put together. It was certainly created for a busy new mom in mind.
Cost:
You can get one week free. After that, it is $14.99 a month or 119.90 for the year!
You can also opt for getting 50% off your first two months with the code WELCOMETOMIF.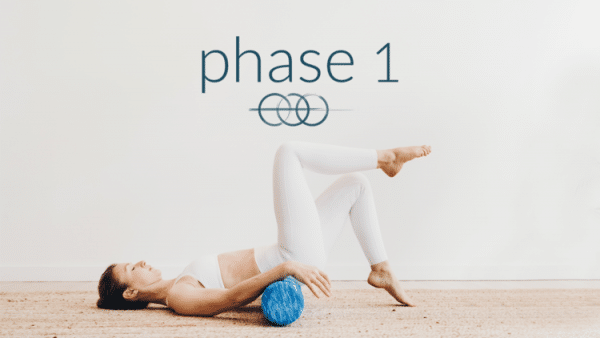 You can learn more here
What it is:
Brooklyn yoga instructor and postpartum fitness expert Rachel Welch worked with physical therapists to create Revolution Motherhood, in-person and online classes that mix yoga, Pilates, barre and pelvic-floor physical therapy. Subscribers get access to her video library, with sessions ranging from 10 to 60 minutes and the workouts get sweatier as you get stronger.
Cost:
Subscribe for just $15 a month and recieve on Demand Work Outs and more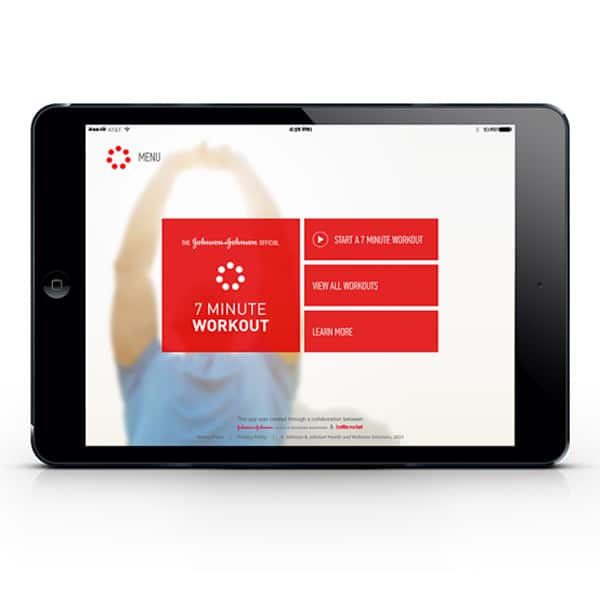 This work out can be found through the app store.
What it is:
This is perfect for new moms because it is all on a handy app. You start by entering your fitness level and reason for exercise, and the app will suggest workouts based on your preferences. Along with the classic seven-minute session, there are 72 exercises and 22 additional workouts that can be mixed together to create more than 1,000 variations.
Cost:
This is completely free!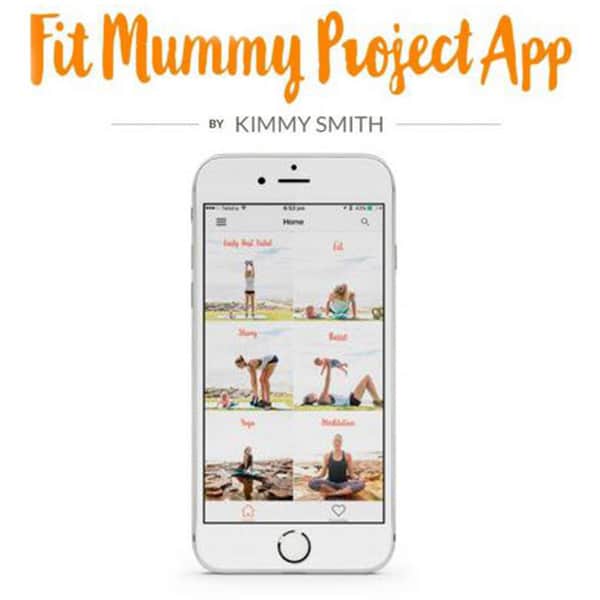 You can find this program on an app
What it is:
This was created by former pro Australian netball player Kimmy Smith.
There are more than 35 videos ranging from 20 to 30 minutes, and you can choose from styles like beginner yoga, early postnatal, parent and baby, barre and meditation.
Cost:
This starts at the low price of $15 with only a few inexpensive add-ons
Other Posts You May Enjoy:
Katie Clark is an International Board Certified Lactation Consultant (IBCLC). She has helped thousands of mothers and families around the globe navigate breastfeeding challenges and questions since 2015. She has a passion for creating research-based, helpful breastfeeding education and helping parents find a way to make breastfeeding work for them. Katie is a mom of three little boys and lives in the great state of Colorado. She also has a degree in Communications with an emphasis in print journalism.