Medela Freestyle Flex™ 2 Review – Is This the Pump For You?
There are many pumps available these days – and it can be so overwhelming trying to decide which one you should buy!
Today we will be reviewing the Medela Freestyle Flex™ 2 and give you all the information you need to know to help you decide if this is the pump for you.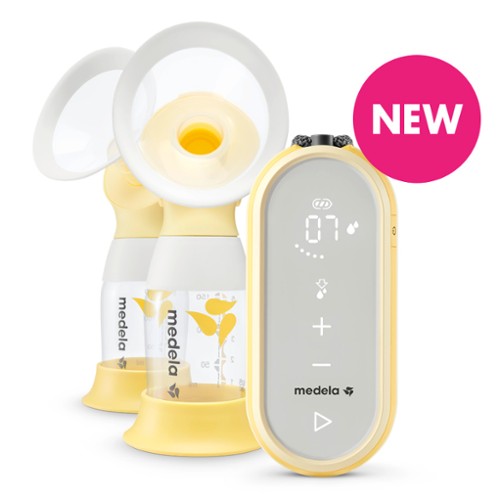 This pump is an amazing, free-style breast pump that is simple to use, quiet, and compact enough to carry anywhere.
The Breastfeeding Mama's Online Breastfeeding Course
Whether you are a seasoned breast feeding mama or a first time mom- be sure to register for our Complete Breastfeeding Course and learn the secrets to successful breastfeeding
We also offer mini courses:
Price
You can purchase this breast pump on Amazon for $325 and free shipping with Amazon Prime or from the Medela Website for $379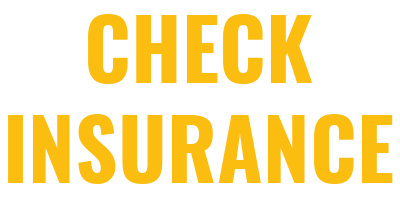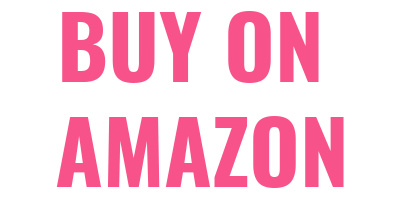 Portability
This breast pump is compact and light making it portable and easy to carry wherever you go and is designed for your active lifestyle. It is the perfect size and it fits into your pocket, purse or baby bag for easy access and portability.
Features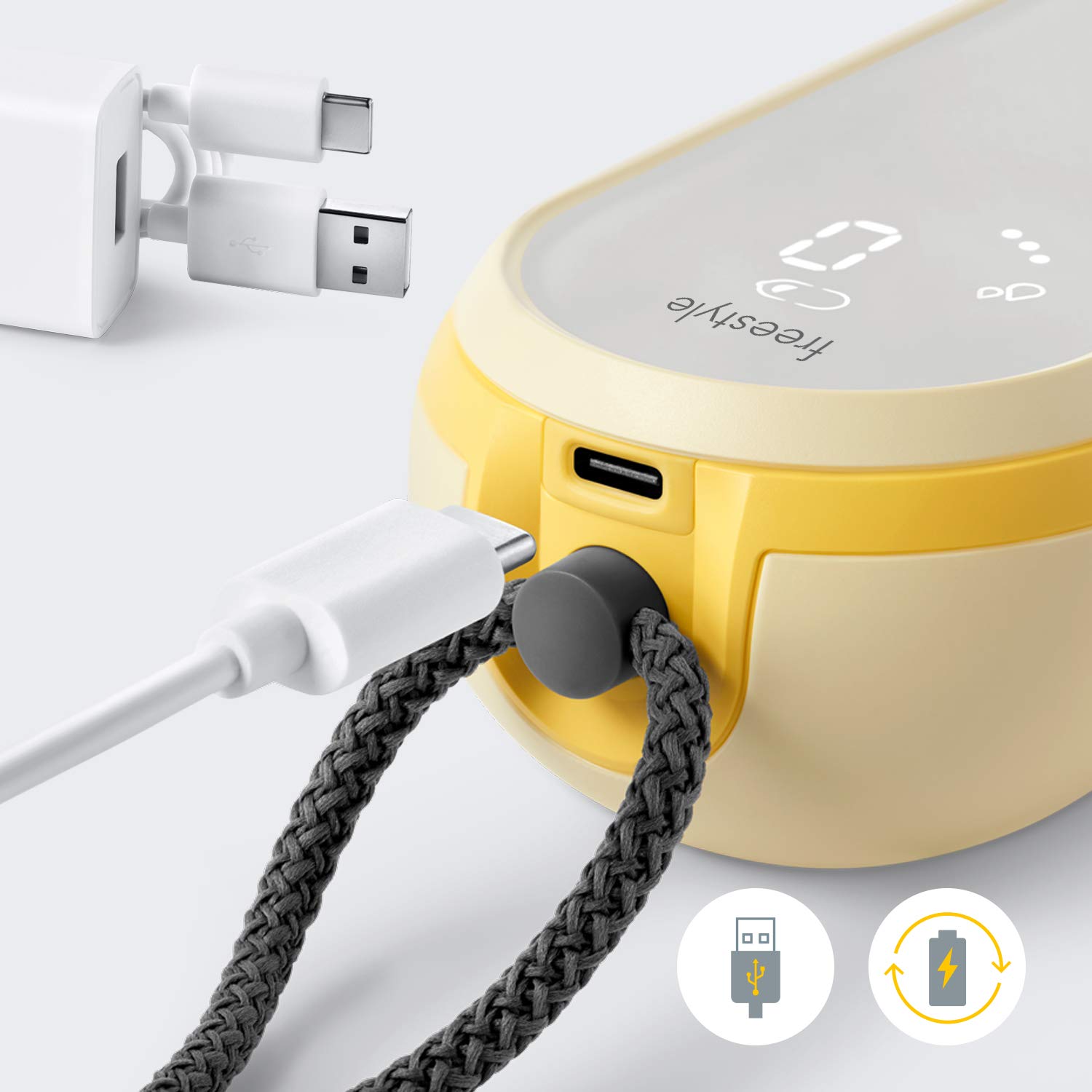 Built-in rechargeable battery so you can express anywhere – no need to search for an outlet
USB port for powering up on the go
Connects to free MyMedela app – download and register to track pumping progress
Medela PersonalFit Flex™ breast shields for your comfort and increased milk flow
Weighs less than 1 lb.
The multi-functional interface includes: count up timer, delay start and pause functions, and a pump setting and battery charge indicators
Allows for double pumping
Backlit touchscreen: Makes pumping at night easier than ever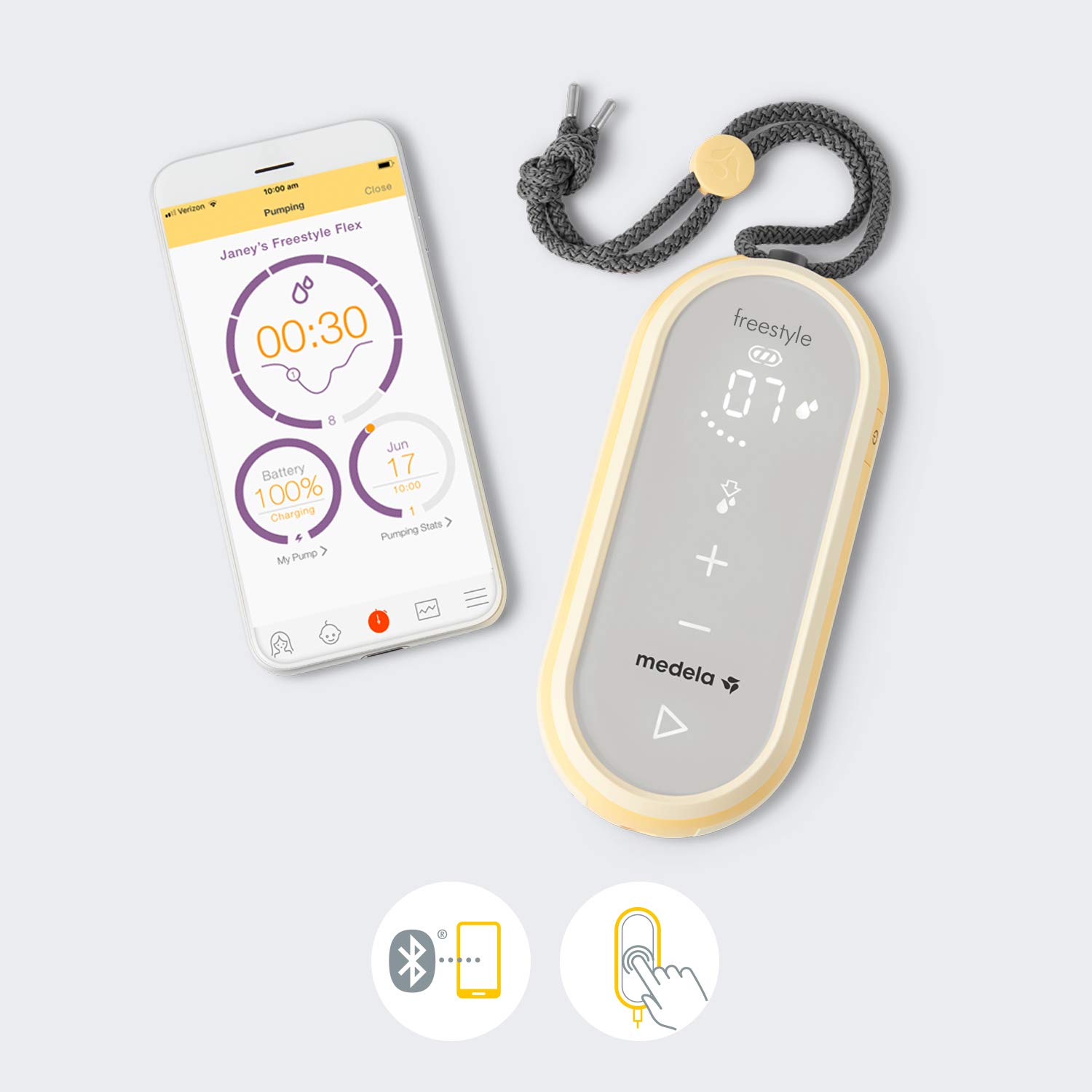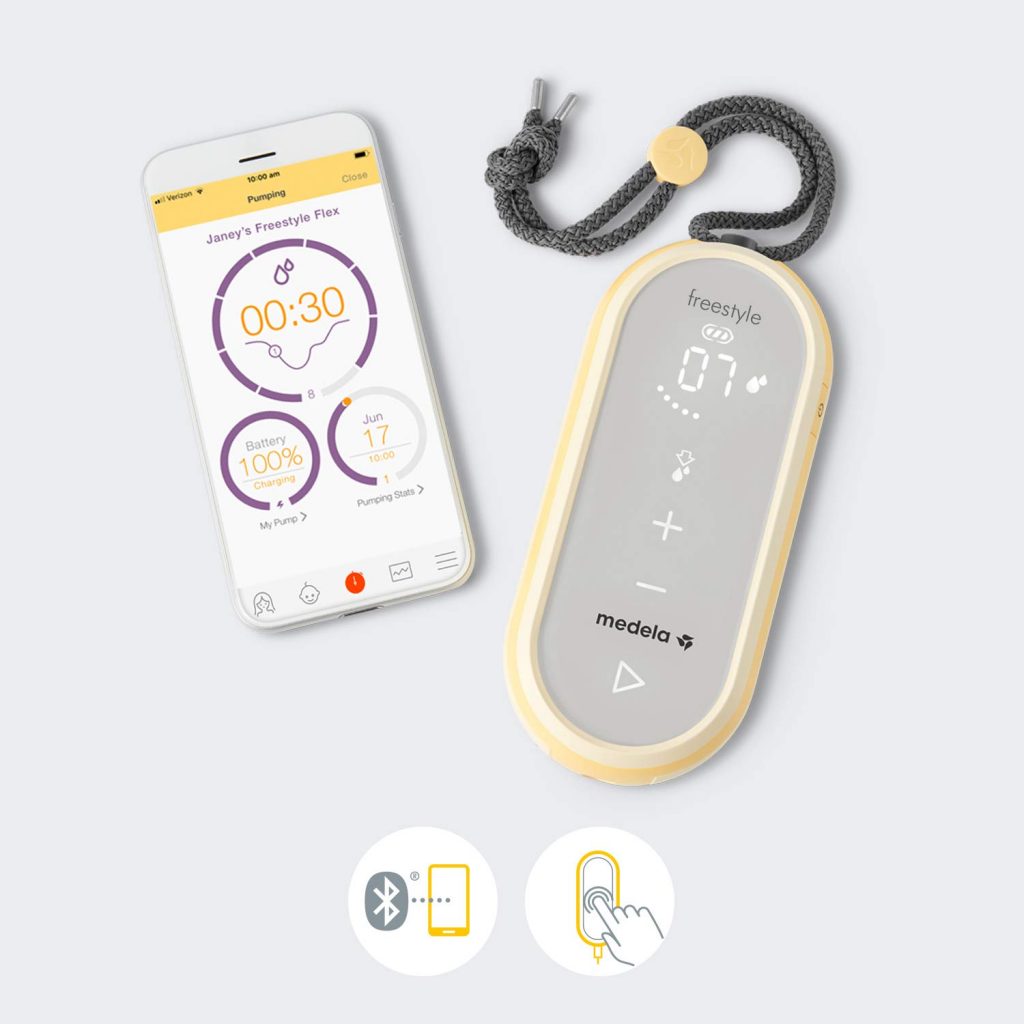 Reliability
The reliable closed system is designed with Overflow Protection that prevents your breast milk from entering tubing with easy to clean connectors.
Who is this pump ideal for?
The Freestyle Flex™ breast pump is designed to fit into all lifestyles. Because it is light, has a compact design and a handy USB-chargeable battery it gives you the flexibility to express wherever and whenever you need to.
This pump would be great for anyone who is on the go, travels, works outside the home and for anyone who doesn't want to compromise on pumping performance.
What is included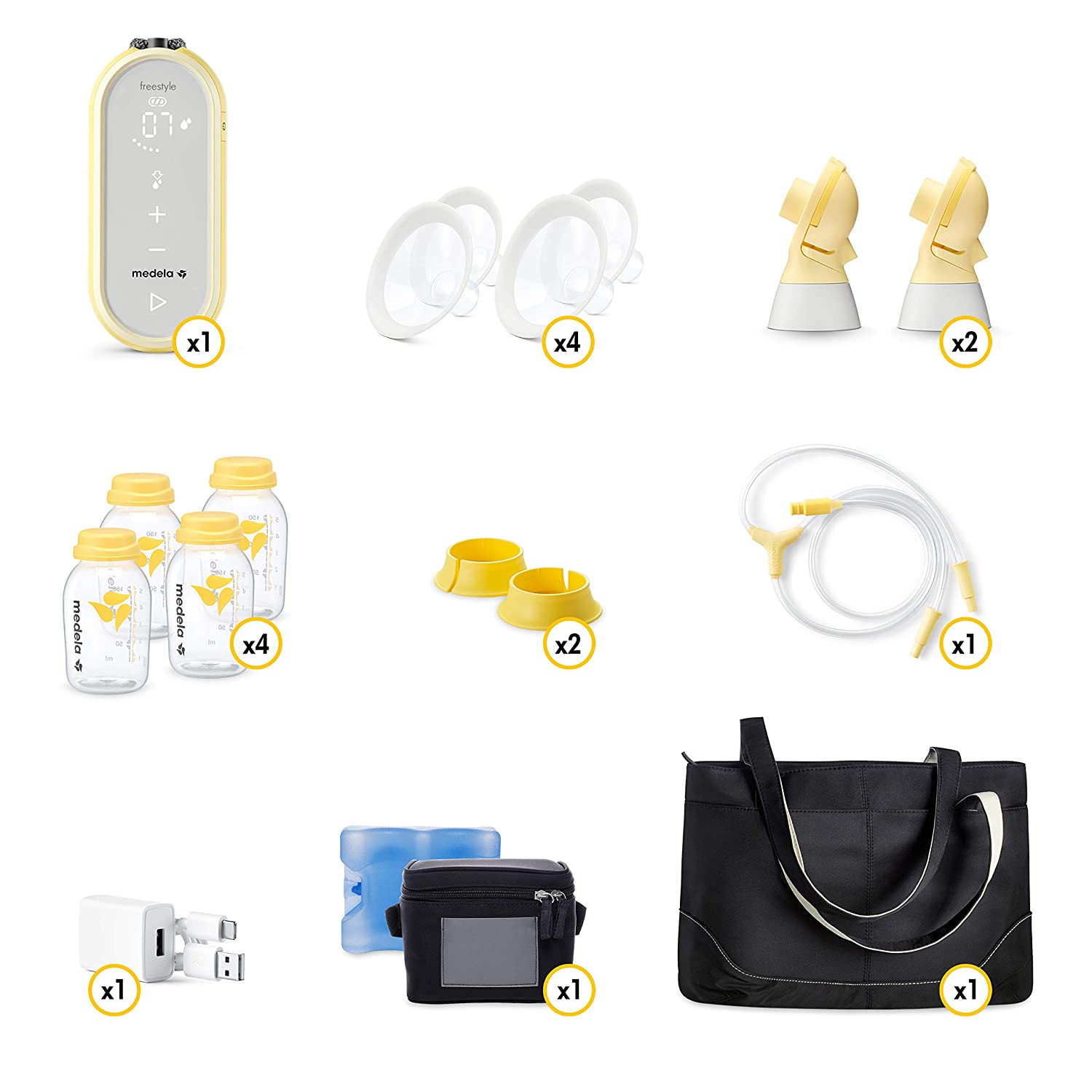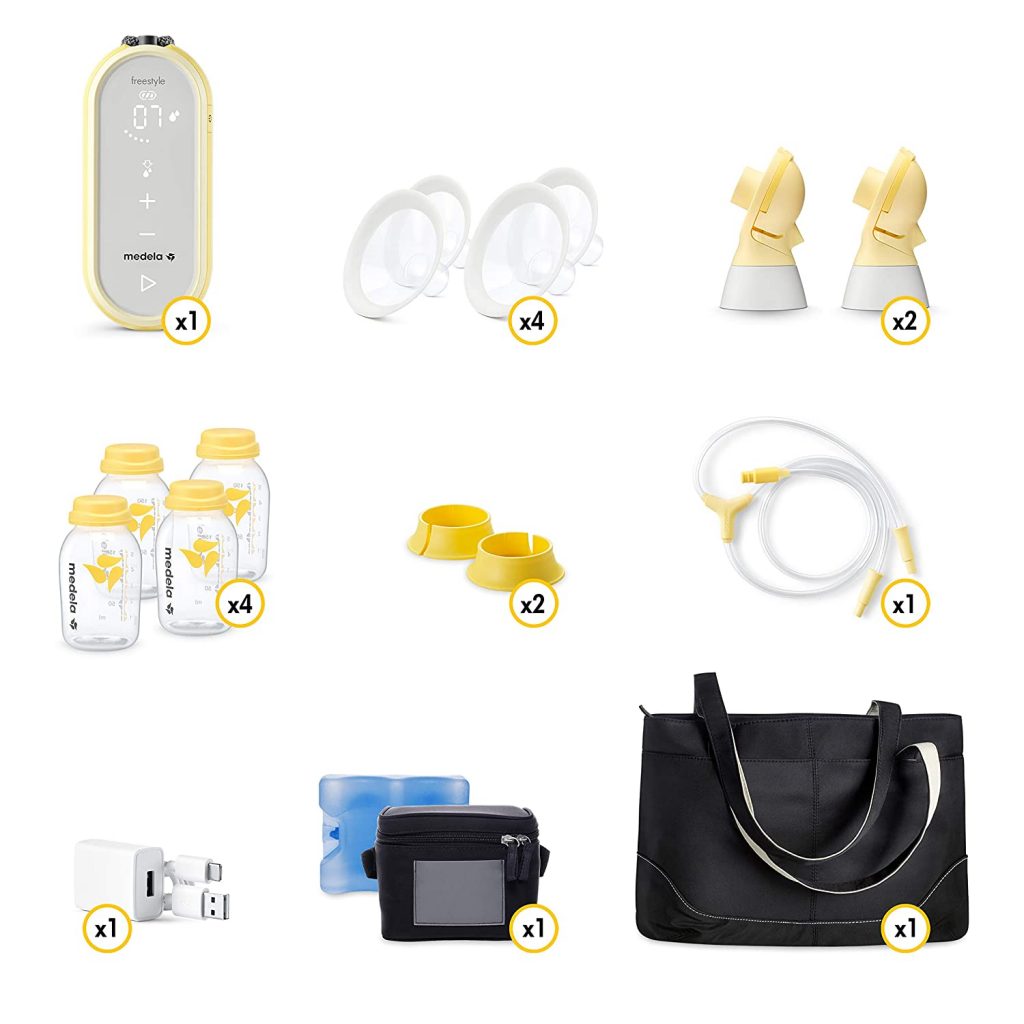 1 x Freestyle Flex™ double electric breast pump
2 x Medela PersonalFit Flex™ breast shield size 21 mm
2 x Medela PersonalFit Flex™ breast shield size 24 mm
2 x Medela PersonalFit Flex™ connector
1 x tubing
4 x 150 ml breast milk bottle
4 x lid
2 x bottle stand
1 x power adaptor with USB cable
1 x carry bag
1 x cooler with cooler element
What we like
Lightweight and compact enough to carry anywhere.
Illuminated timer function.
Tubing doesn't disconnect easily while in use.
It has an illuminated digital display, with a timer and a memory button
It's hands free
It's quiet
It is well built
What we don't like
Takes more time to clean
It's more expensive than other pumps
If you can't completely dry your pump pieces the suction doesn't work as well.
Is it covered by Insurance?
This pump is often covered by insurance. To find out if your insurance covers any Medela pump you can fill out a form on Aeroflow. They let you know what your pump eligibility is and allow you to place the order right away!
Reviews
"Super quiet. Even more quiet than my Spectra pump. This pump offers a good range of suction. While I have not noticed the ability to adjust none other than the level of suction, it's pretty powerful and doesn't cause any discomfort. I've got the same amount of output. "
"I LOVE my new Medela pump! This pump is so small and lightweight and I love that it fits right in my purse so I don't have to lug a giant pumping bag around with me everywhere I go. My favorite feature is how quiet it is and the light up screen is perfect for those middle of the night pumping sessions when I'm trying to keep the baby (and the rest of my house) from waking up. It's even a smart pump so I am able to connect it to the app, which helps keep track of how often I pump and how much milk I produce.
Overall a great investment for any mom on the go looking for a lightweight, portable breast pump with strong suction and a rechargeable battery."
"This is just what I needed. I'm an exclusive pumper and had to go back to work after 6 weeks. Freedom and a perfect pump for on the go mothers. It's easy to clean and it's my go to pump. Its quieter than the other Medela Pumps and Just a life changer!"
"It's very easy to operate,also very quiet. Small weight, easy to carry"
"I LOVE this pump! I can't speak highly enough how nice it is not being attached to a wall. I'm already thinking how this pump will be a life saver when we decide to have a second baby and I'll have to chase around a toddler when I need to pump. The pump itself is also incredibly small which makes pumping on the go (in the car) very convenient and so much easier since you don't have to deal with swapping out your cord with the car adapter. Worth every penny if you want to be able to move around and have a quieter pump!"
Katie Clark is an International Board Certified Lactation Consultant (IBCLC). She has helped thousands of mothers and families around the globe navigate breastfeeding challenges and questions since 2015. She has a passion for creating research-based, helpful breastfeeding education and helping parents find a way to make breastfeeding work for them. Katie is a mom of three little boys and lives in the great state of Colorado. She also has a degree in Communications with an emphasis in print journalism.