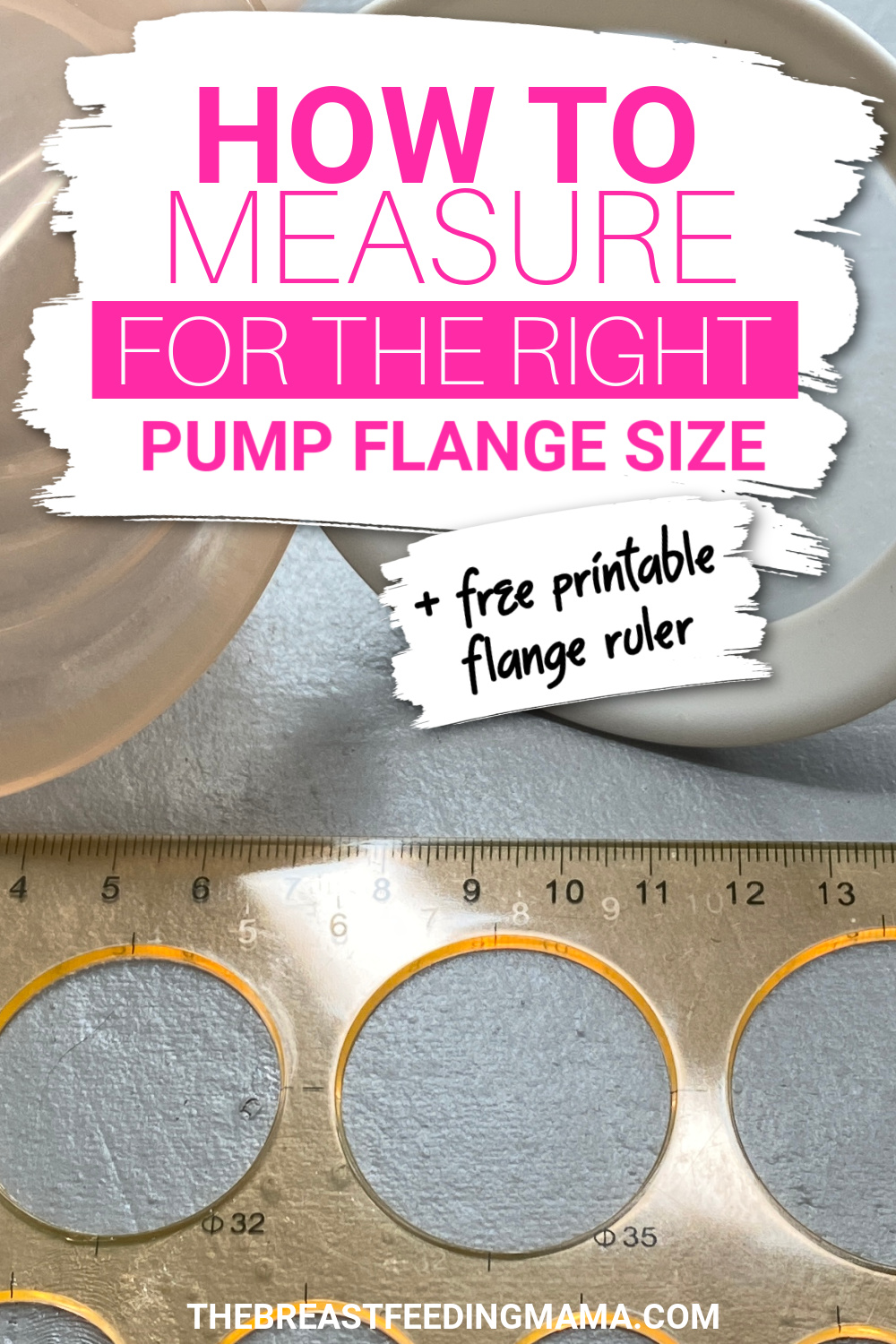 When it comes to flange size rulers, there are a few different types that you can use. In this article, we will discuss the different types of rulers and what each one is used for. We will also provide a free printable flange size ruler that you can use at home!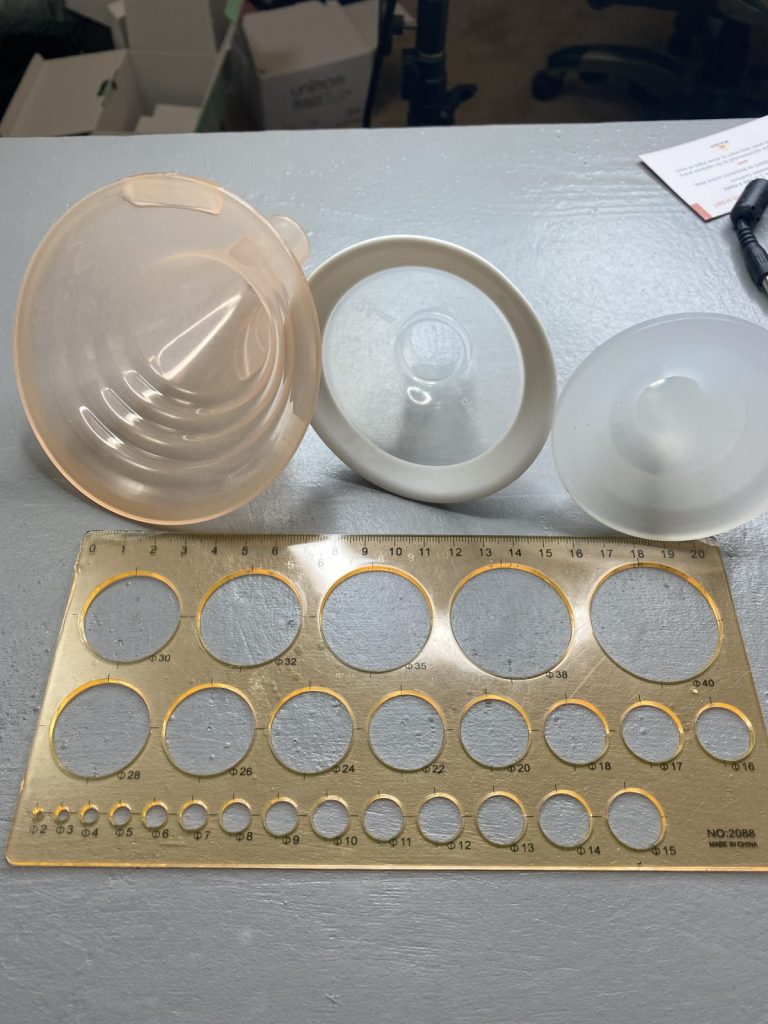 There are a lot of different steps to consider when you are trying to find the right-sized flange for your breast pump.
Your nipple measurement can be an important step – but it can be tricky to know how to do that.
There are different guides online on how to measure your nipple. Really, all you need is an accurate measurement tool! After you measure your nipples, you generally add 3-4 mm to find a good starting place for your flange.
Here are some of the different tools you can use to measure your nipple! I have put them in order of my personal preference for use.
Free Printable Flange Size Ruler
This is a printable paper caliper that my husband designed. I find it better than just a regular ruler since you can adjust it to fit your nipple.
You can just enter your email below to get a copy of it sent straight to your email, along with details on how to use it.
Circular Diameter Ruler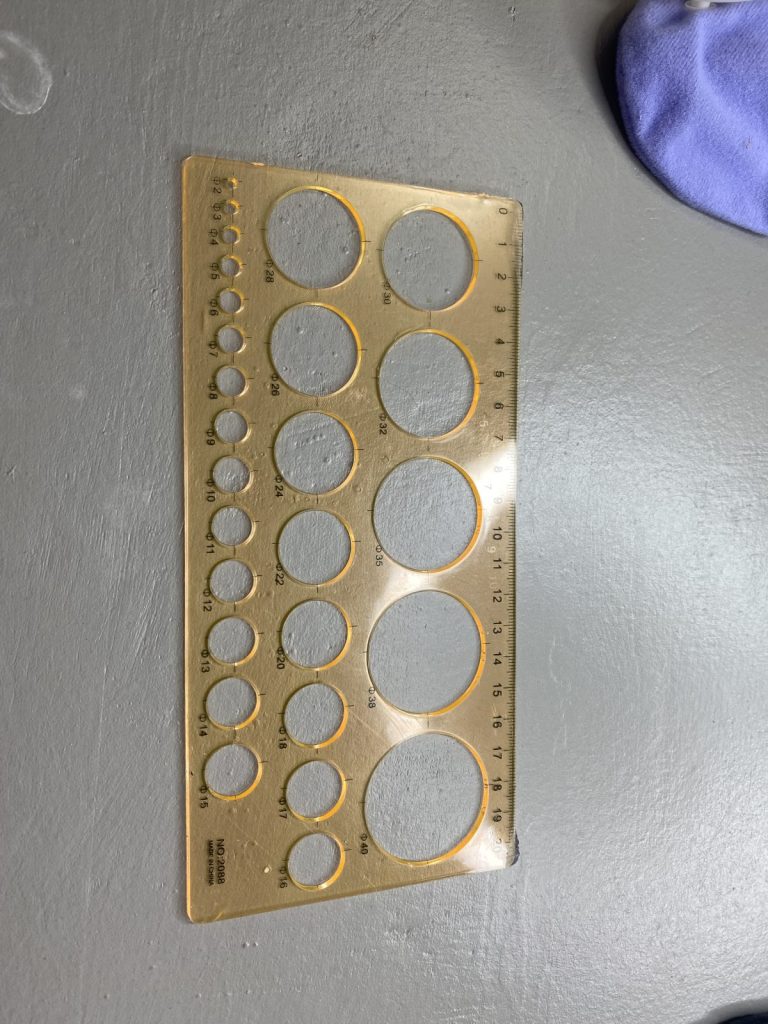 Aylifu 4 Pieces Plastic Template Ruler Circles Drawing Stencil Geometric Tool Multifunction for Office School Home Kids
PACKAGE QUANTITY -- 4 pieces of rulers in different colors, which can fully meet your daily needs.
SUPERIOR MATERIAL -- Made out of high quality plastic, will not bend and broken easily.
COLOR -- Blue/Green/Yellow/Rosa Red for you to choose. Kids will like these colourful rulers.
DIMENSIONS -- Circle Diameter: 2-40mm; Rulers Measuring Scale: 0-20cm. Ruler Size: 21.5 * 10.5cm(L*W).
APLICATION -- Can use as normal ruler, and can also draw ten million different decorative pattern curve pattern.
Another way to measure your flange size is with a circular ruler. I really like using these! There are some companies that have made some specially branded ones for breastfeeding, but honestly, you can just grab a three-pack on Amazon or even at your local hardware shop.
What I like about these is that you can put your nipple inside the circle. I find it to be pretty accurate. You want your nipple to be snug but not stuck or rubbing. You can also use the traditional ruler on it to double-check.
Traditional Ruler:
You can also use a traditional ruler to measure your flange size. Keep in mind that since this will likely be in cm, you will need to convert to mm.
Measuring Tape:
A measuring tape can work to measure your nipples as well. The one caveat I will put in for this one is that sometimes measuring tapes will stretch out, so they aren't always as accurate.
Digital Caliper:
Sale
Digital Caliper, Adoric 0-6" Calipers Measuring Tool - Electronic Micrometer Caliper with Large LCD Screen, Auto-Off Feature, Inch and Millimeter Conversion
Precise measurement: Measurement range: 0 - 6''/ 0 - 150mm; Resolution: 0.01"/ 0.1mm; Accuracy: ±0.2mm/0.01". Perfect and accurate caliper measuring tool for household/DIY measurement. Please choose stainless steel digital caliper for more accurate measuring
4 measuring modes: This digital caliper can be used to Measure inside and outside diameter, depth and step with two sets of jaws and a probe. Powered by battery, comes with a pre-installed battery and a spare battery
Inch/mm conversion: One button quick switch between two units: inch and millimeter, definitely save your time. Made of rugged plastic carbon fiber composites, durable and portable
Zero setting function: The smart design allows you to set zero with an easy touch of a button and start a new measurement at any point of the scale, ideal for differential measuring
Large LCD screen & auto off: The large and easy-to-read LCD display helps you get precise results quickly and easily, auto shutdown for saving battery after 5 minutes if without operation
The most precise way to measure your flange size is with a digital caliper. This tool measures the dimensions of an object in millimeters or inches. If you have a digital caliper, you can use it to measure the diameter of your nipples very accurately. I wouldn't go out and buy one of these (unless you really want to), but if you have one laying around, it can be really helpful!
How to Measure Nipple for Flange: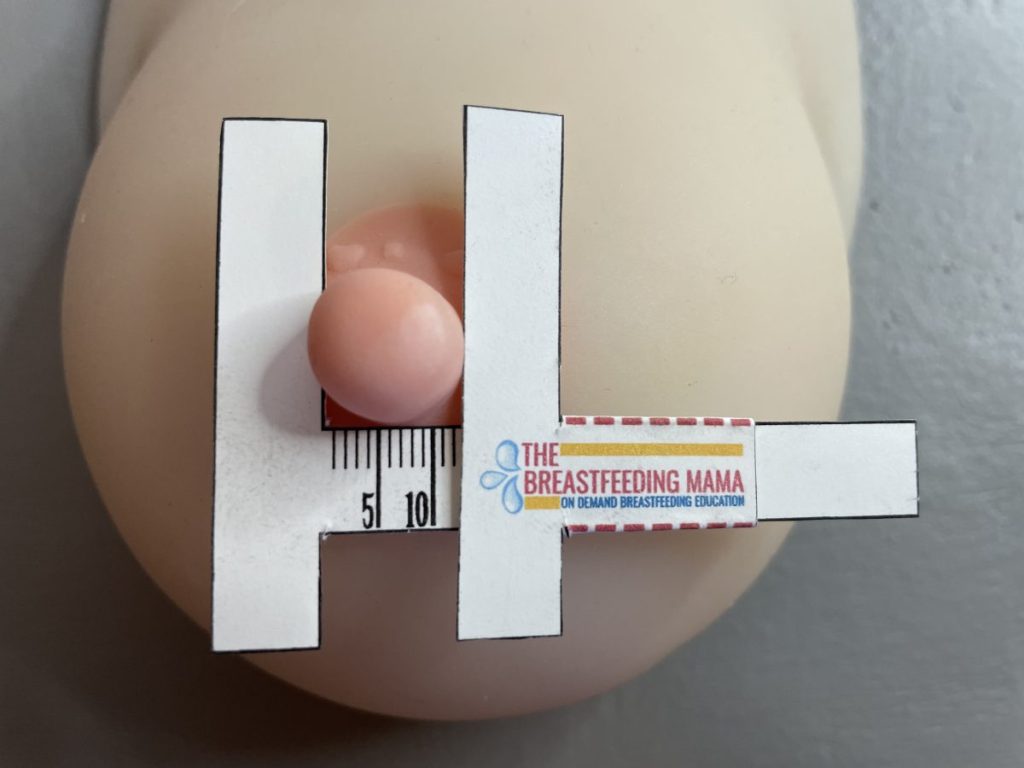 Once you have determined your flange size, you can use it to find the right-sized flange for your breast pump. If your pump doesn't come with a range of flange sizes, you may need to purchase a flange adapter kit to find the right fit. In "Find Your Fit" I go over this in-depth.
Once you've chosen your method, here are the basic steps for getting the best measurement:
Measure BEFORE you pump
Your nipple should be erect – if it is not, try and stimulate it so you can get an accurate size
Measure at the base of the nipple from one side to the other. Place your niipple on your measuring tool like it's on table – you want it to underneath your nipple.
Carefully look at the measurement and make sure you are measuring in mm.
Measure both nipples – they might be different!
While I used to recommend adding 3-4mm to your measurement, I actually now recommend just 0-2mm. I suggest buying flanges that are the same measurement as your nipples and one size up to see what feels the best – the best fit is a flange that is comfortable, allows you to have strong and frequent sprays, and yields the most milk possible for you.
Remember – measurements are just the first step in finding the right-sized flange! If you need more help, be sure to check out our "Find Your Fit" Flange Fitting Workshop or a book a 1:1 flange fitting here.
We hope that this article has helped you determine your flange size and find the right-sized flange for your breast pump. If you have any questions, please don't hesitate to contact us!
More Posts You Might Enjoy: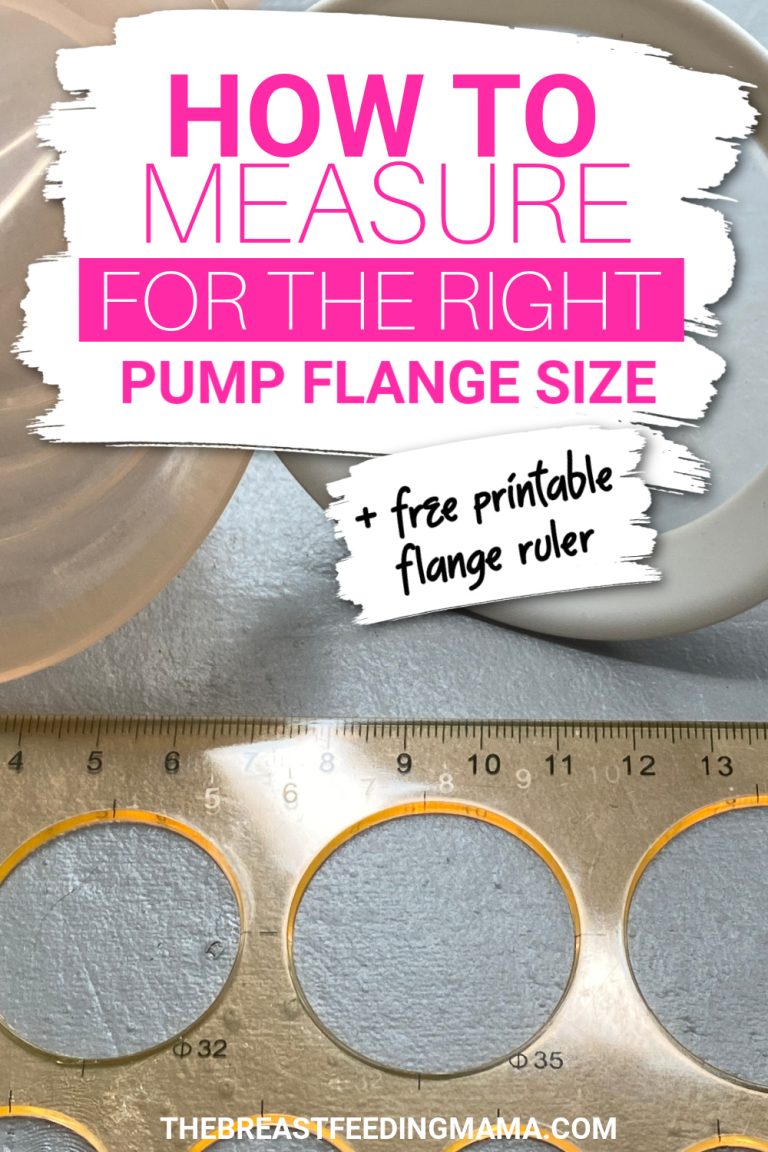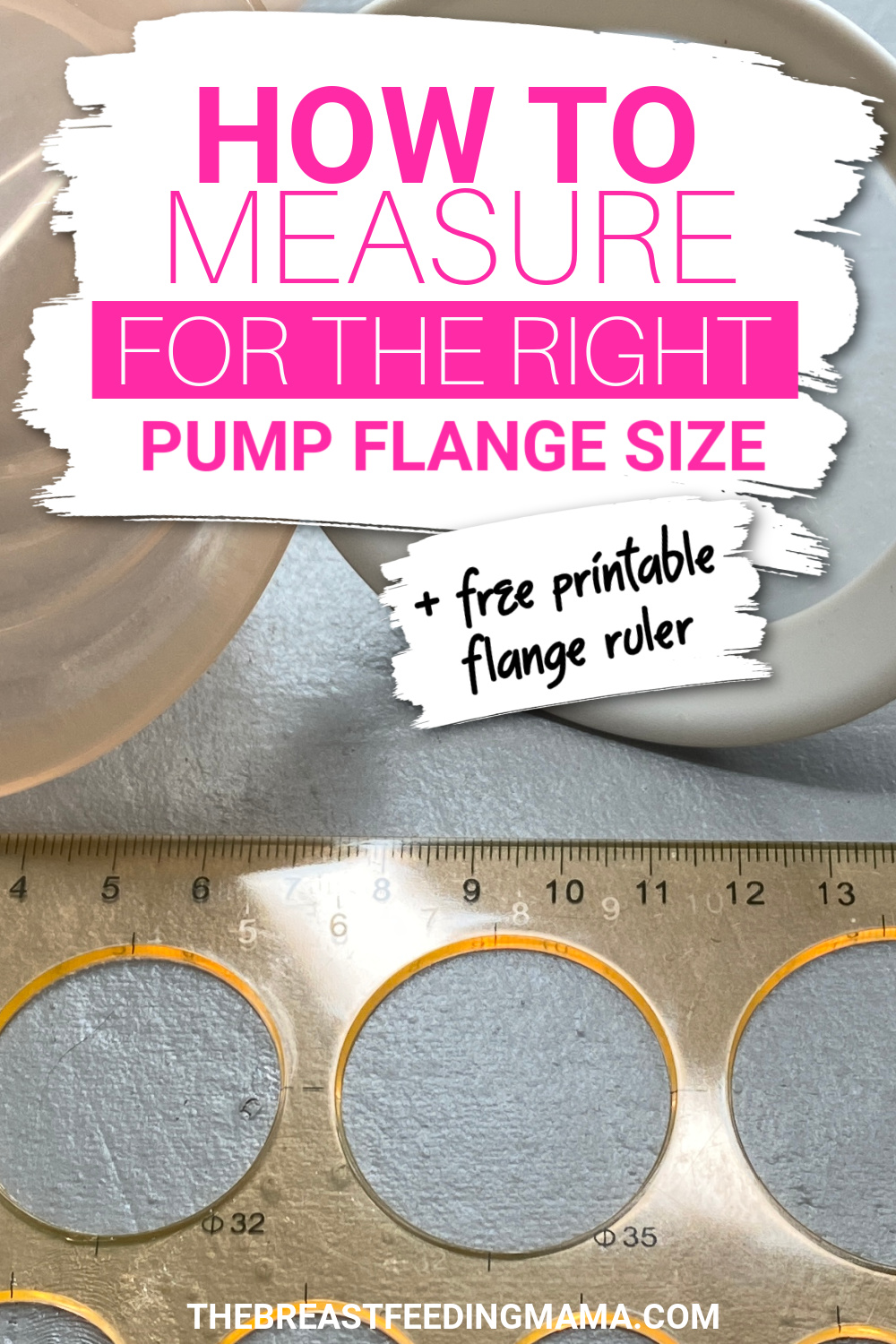 Katie Clark is a Certified Lactation Educator, Certified Breastfeeding Specialist, and IBCLC student. She has helped thousands of mothers and families around the globe navigate breastfeeding challenges and questions since 2015. She has a passion for creating research-based, helpful breastfeeding education and helping parents find a way to make breastfeeding work for them. Katie is a mom of three little boys and lives in the great state of Colorado. She also has a degree in Communications with an emphasis in print journalism.