DIY Breast Milk Jewelry: How to Preserve Your Breast Milk
Your breastfeeding journey is a special and sacred time. When that time comes to an end it might be hard to say goodbye. But you can now have a keepsake of this stage of life with Breast Milk Jewelry!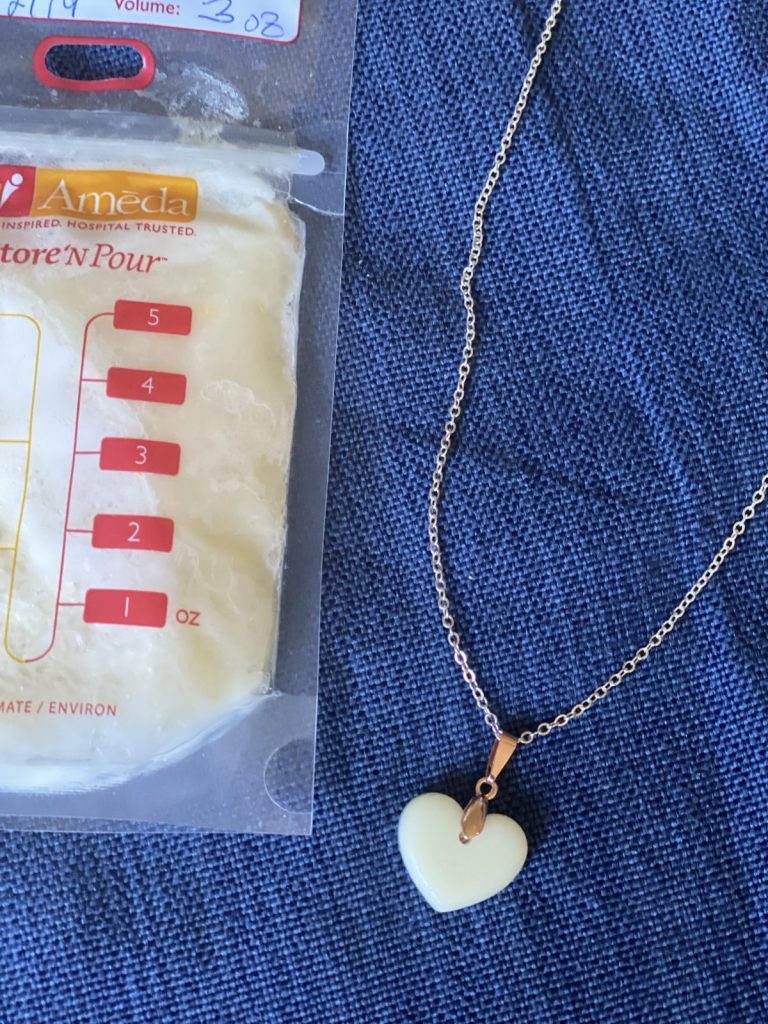 If you are a breastfeeding mama then you know what an emotional, wonderful, special time breastfeeding can be. Many women will look back at this time of life with fond memories.
It can be difficult to close this chapter, but what if you could keep a tangible memento of your breastfeeding journey? That is where Breast Milk Jewelry comes in.
You can turn your breast milk into a piece of jewelry that you can wear! You should be proud of your breastfeeding experience- no matter how long or short it was. Turning some of your breastmilk into jewelry is a special way to share your feelings. It can also be a great conversation starter.
What is Breast Milk Jewelry?
Breast milk jewelry is a keepsake memento filled with your very own breast milk. Many women love breast milk jewelry because it is a great way to have a physical reminder of their breastfeeding journey.
Someone who has breastfed, pumped or donated breastmilk would love this personalized gift!
How it works
You can either find a company that makes breast milk jewelry where you will then send your breast milk to them to be mixed with some chemicals and hardened into a substance the jeweler can work with. There are a lot of people that sell breast milk jewelry on Etsy.
Or, you can make your own DIY breastmilk jewelry! There are tons of options!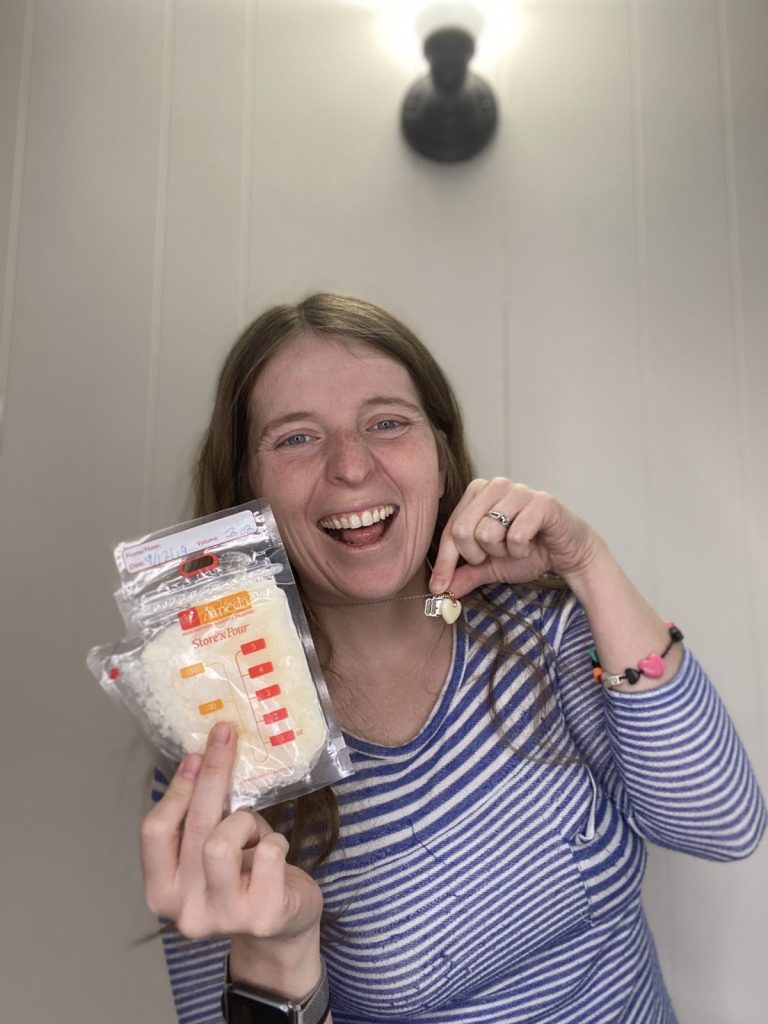 One of my personal favorites tried and true companies that provide DIY Breast Milk Jewelry kits is Lackto. This is the company that I have personally used to make my own breast milk jewelry!
This is an at-home- DIY breastmilk jewelry kit that you can purchase. If you are a fan of DIY and breastfeeding then this is a match made in heaven for you!
Here is a video of my experience with Lackto:
Use code TBM1 for 20% off at Lackto US– this can be used in addition to other promotions they are running!
How it works: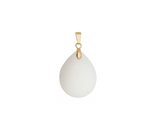 Simply go to their website and choose which kit you would like. They have several different mold options including:
Hearts
Flowers
Pendants
Baby foot prints
Girl and boy shapes
Mother and baby
Tree of life.
Each kit comes with one mold, but you can make up to three pieces if you buy the second and third EXTRA MOLD under their accessories tab.
I would definitely recommend doing this because the solution allows for multiple necklaces so you might as well take advantage of it!
Take note: everything must be made at the same time since it is not possible to store the mixture of milk with the solutions.
The instructions are easy to follow and do at home. Here is a brief overview of it:
How much milk do you need?
You really don't need that much milk for the process. Typically around 5 ml. should be sufficient. You could even express a little milk into the container if you don't want to defrost stored milk.
Will my breast milk jewelry turn yellow?
Rest assured due to the preservation process your breastmilk jewelry will not turn yellow or brown due to decay.
What does each Lakto DIY kit include:
a silicone mold
solution A
solution B
a plastic pipette
an acrylic spatula
a sandpaper
a pair of plastic gloves
a plated link
a manual
a cardboard box
The kits DO NOT include the chain. You will need to purchase separately through their website or use your own chain. You can find some pretty affordable options on Amazon.
Tips
Definitely use the gloves that come in the kit. The substance can get sticky and the gloves will be very helpful!
This is very easy to make- if you can follow instructions you will be able to make this necklace. It only takes about ten minutes from start to finish to make.
Let the mold sit in a dry, room temperature area for 48 hours.
Cost
Each kit costs $99 but they are always running promos making them less expensive.
You can always get 20% off your order with my code "TBM1" which can typically be used to on top of other promotions!
This kit includes:
Breast milk preserving powder
Jeweler's resin
Stirring stick
5ml syringe
toothpicks
pearl shimmer
white pigment
cups and spoon for resin mixing
Molding putty
Milk + Honey's DIY breast milk jewelry handbook
Access to our instructional videos for creating your pieces!
Cost: $145 and up
You can use their kits to make rings, necklaces or earrings.
This kit includes:
-Breastmilk preservation
– Liquid A, Liquid B
– Plastic cup, Syringe, Mixing stick, Plastic bag, Silicone mold, Plastic pipette
– Matching silicone molds
– Detailed step by step instruction
– Caring instructions
Cost: $90 and up
You can purchase one of their DIY kits or a preservation kit separately. There are tons of options to choose from.
Cost: $18 and up
Non-DIY Breast Milk Jewelry
If you don't want to worry about making your own breast milk jewelry there are several jewelry shops online that will do it for you!
Once your purchase the shop will send you an at-home kit to collect your breast milk in that you will then mail back to them. Prices for this vary but are usually more expensive than a DIY kit.
Breast milk jewelery is a great way to commemorate your breastfeeding journey. We hope that this article was helpful in helping you pick the right company for you!
More Articles You May Enjoy:
Katie Clark is an International Board Certified Lactation Consultant (IBCLC). She has helped thousands of mothers and families around the globe navigate breastfeeding challenges and questions since 2015. She has a passion for creating research-based, helpful breastfeeding education and helping parents find a way to make breastfeeding work for them. Katie is a mom of three little boys and lives in the great state of Colorado. She also has a degree in Communications with an emphasis in print journalism.