15+ Breastfeeding Must-Haves for New Moms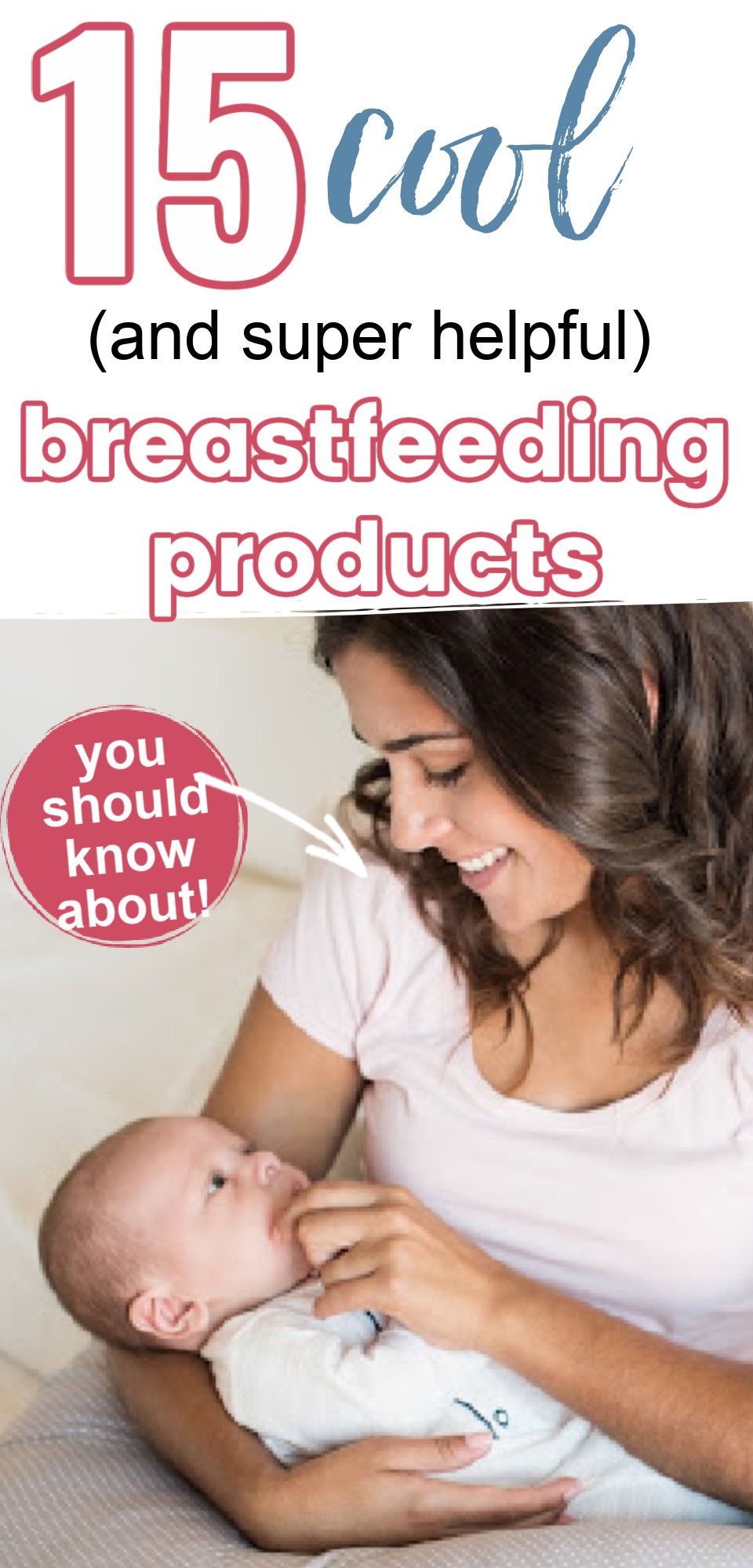 Breastfeeding Products to make breastfeeding easier? Yes, please! When preparing for the arrival of your little one you may want to know what you will need to help with breastfeeding. This list is full of amazing, helpful products that will make breastfeeding easier for you!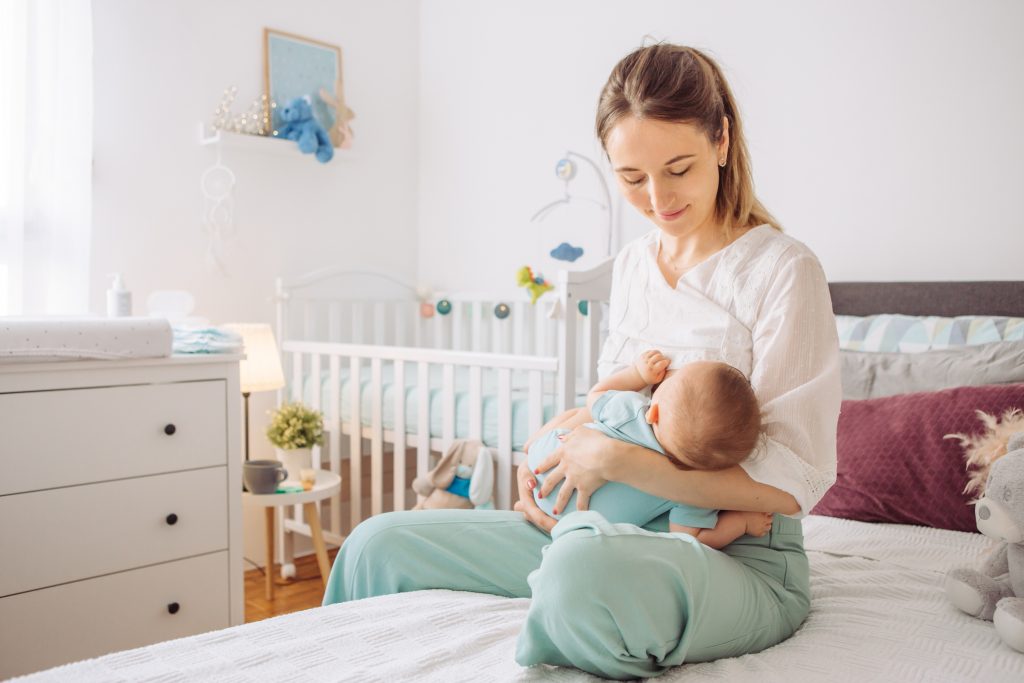 There are lots of products out there to help make breastfeeding easier! You could spend hundreds or thousands of dollars on accessories but we have narrowed down the list to what you really need- and what is most helpful.
These items would be perfect to add to your baby registry, too!
Accessories to Help With Breastfeeding: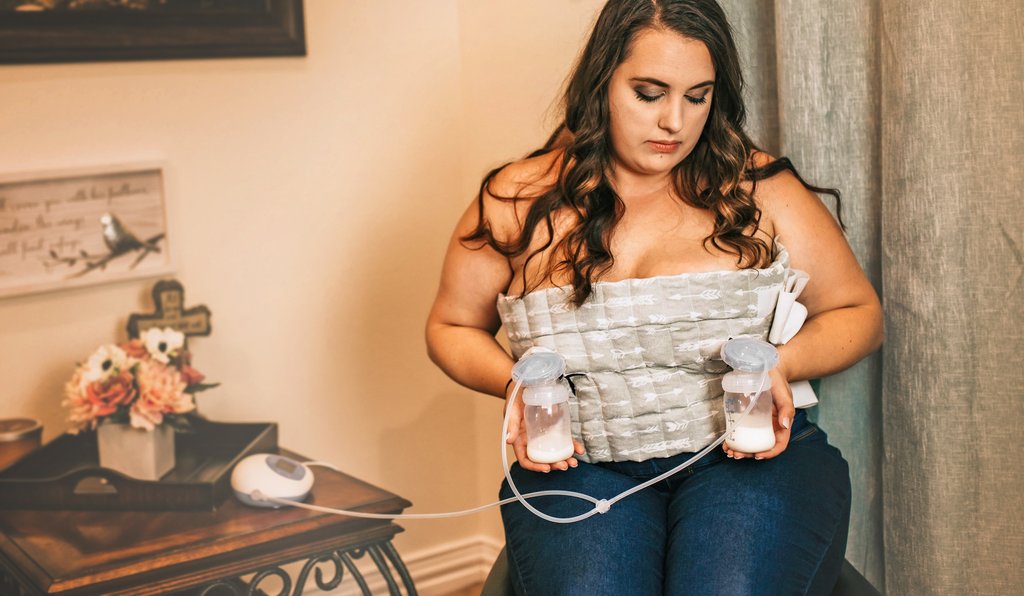 Mama's Milk Wrap is designed to offer both heating and cooling therapies.
How it works: Pop your wrap in the microwave for a few seconds to provide you with the soothing warmth you need to stimulate milk production, OR give it half an hour in the freezer to soothe your aches and dry up your milk supply.
These wraps come in different styles and designs and come in sizes 2XS- 3XL so you will definitely find one that fits your needs.
With every purchase of a Mama's Milk Wrap, you get a free 30 minute lactation consult!
Cost: $60
Where to purchase: You can order directly from their website
Discount Code: Get 10% off with the code the.breastfeedingamam
The Nurture Breast Massager will help you make more milk, pump more nutritious milk, and suffer less from clogged ducts and mastitis.
How it works: This innovative massager applies pressure to the breast- a technique highly recommended by lactation experts to help you make more milk. The massage will fully empty your breasts which can help your body learn to make more milk and it will help ease the pain that comes with clogged ducts, engorgement and mastitis.
It comes in two different colors and comes with One Nurture Hands-Free Nursing and Pumping Bra, Attachable Massage Cups, Control Box and a carrier and laundry bag.
Cost: $299
Where to purchase: You can find it on their website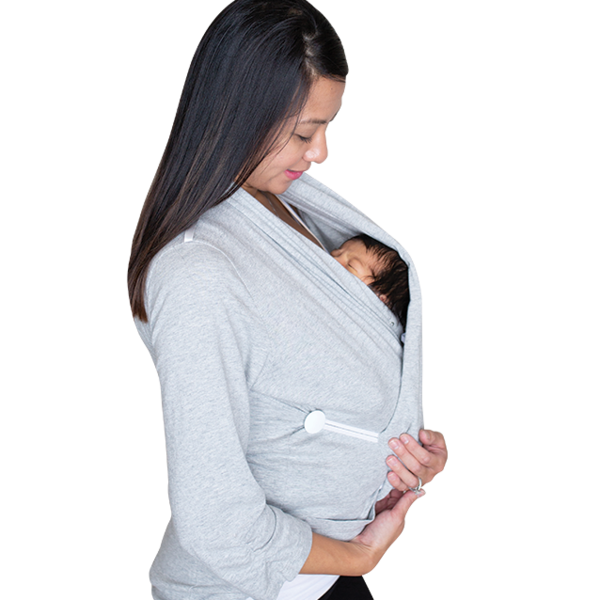 The Mommy Wrap® is designed with the comfort of mom and baby combined- it is a cardigan that is made for holding and soothing your baby. You will find that the Mommy Wrap is practical, functional, and fashionable all while having the ability to soothe your baby!
How it works: This cardigan was originally created to help with acid reflux and colic but has come to help with so much more. It can help with soothing and holding your baby, provides skin to skin action and can act as a nursing cover, adds extra layer of warmth with other baby carriers, great cover up for nursing tank top, can help with burping your baby after feedings and much more.
Cost: $99 but there are often sales so be sure to check their website
Where can you purchase: You can find it on their website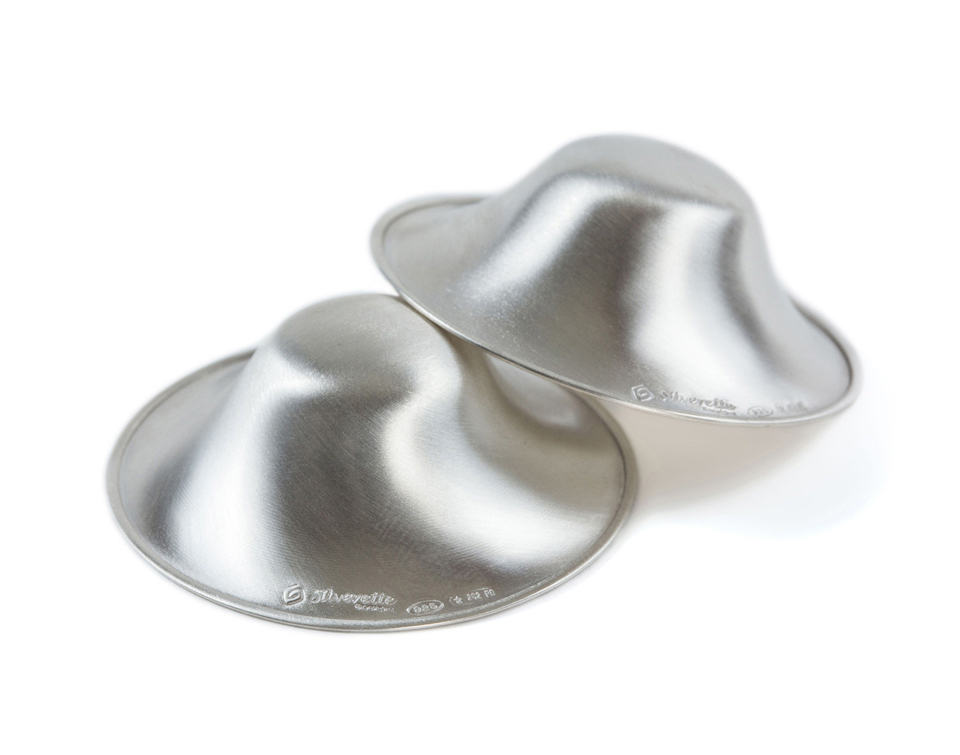 Silverette are small cups crafted out of 925 sterling silver that fit over and help to protect nipples while breastfeeding. Why Silver? Silver is a natural antimicrobial, antifungal, and antibacterial metal that also contains anti-inflammatory agents. It heals and prevents cuts, wounds, cracks, soreness, and infections.
How it works: Simply leave a couple of drops of breast milk in each cup at the end or your breastfeeding session and place the cups directly over the nipple like a cupping glass. Keep on as much as possible between breastfeeding sessions to prevent or ease sore nursing nipples. Be sure to remove cups before your next breastfeeding session
Cost: $60
Where to purchase: You can find on their website or on Amazon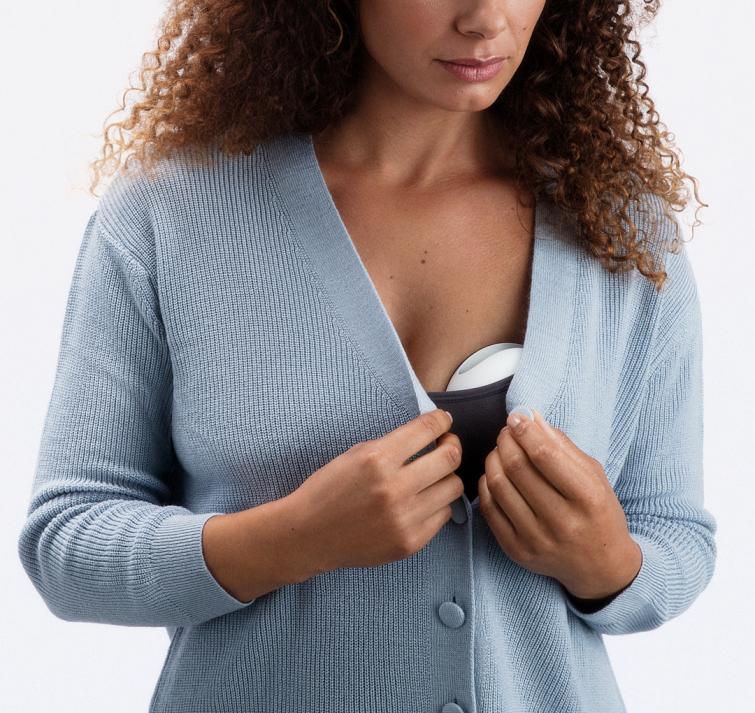 The Elvie Curve is a great accessory to the Evlie Breast Pump. It is a wearable, silicone breast pump for simple, hands-free expression.
How it works: It lets you gently express milk when you let-down while you're feeding or pumping on your other breast, or whenever your breasts feel full. It fits into the curve of your breast and worn in-bra, it's ideal for managing your milk supply during day-to-day life.
Cost: $49
Discount: Get 10% off through this link
Where to purchase: You can find it on their website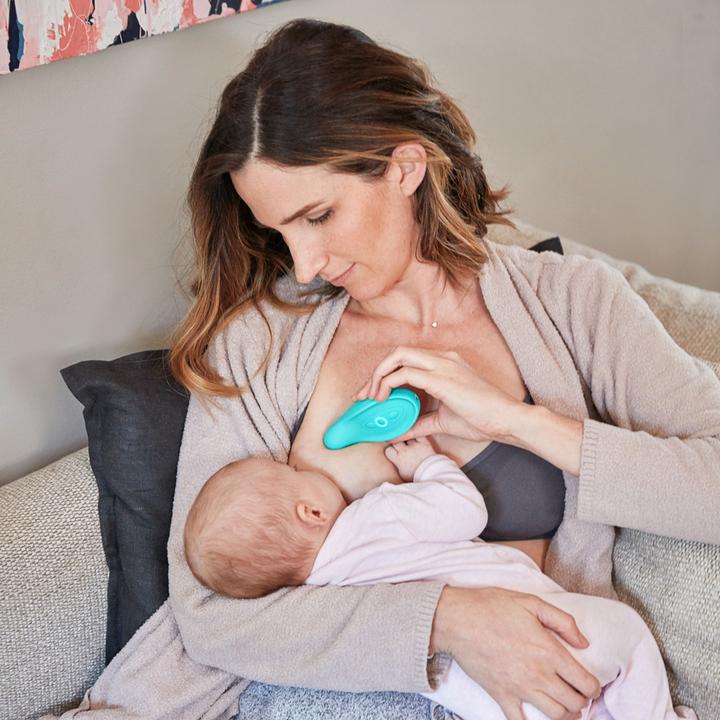 The La Vie Lactation Massager is an awesome accessory. It helps with clogged ducts, speeds up milk letdown and milk flow, and reduce discomfort from engorgement and better latching by softening your breast.
How it works: A handheld massager designed for all breasts. With multiple vibration modes you can find which setting works best for you. It's waterproof (you can use it in the shower), rechargeable, made of medical grade silicone and comes with a charging cord and a soft storage bag.
Cost: $40 but often goes on sale to $35
Where to purchase: You can find it on their website or on Amazon
Hatch Baby Grow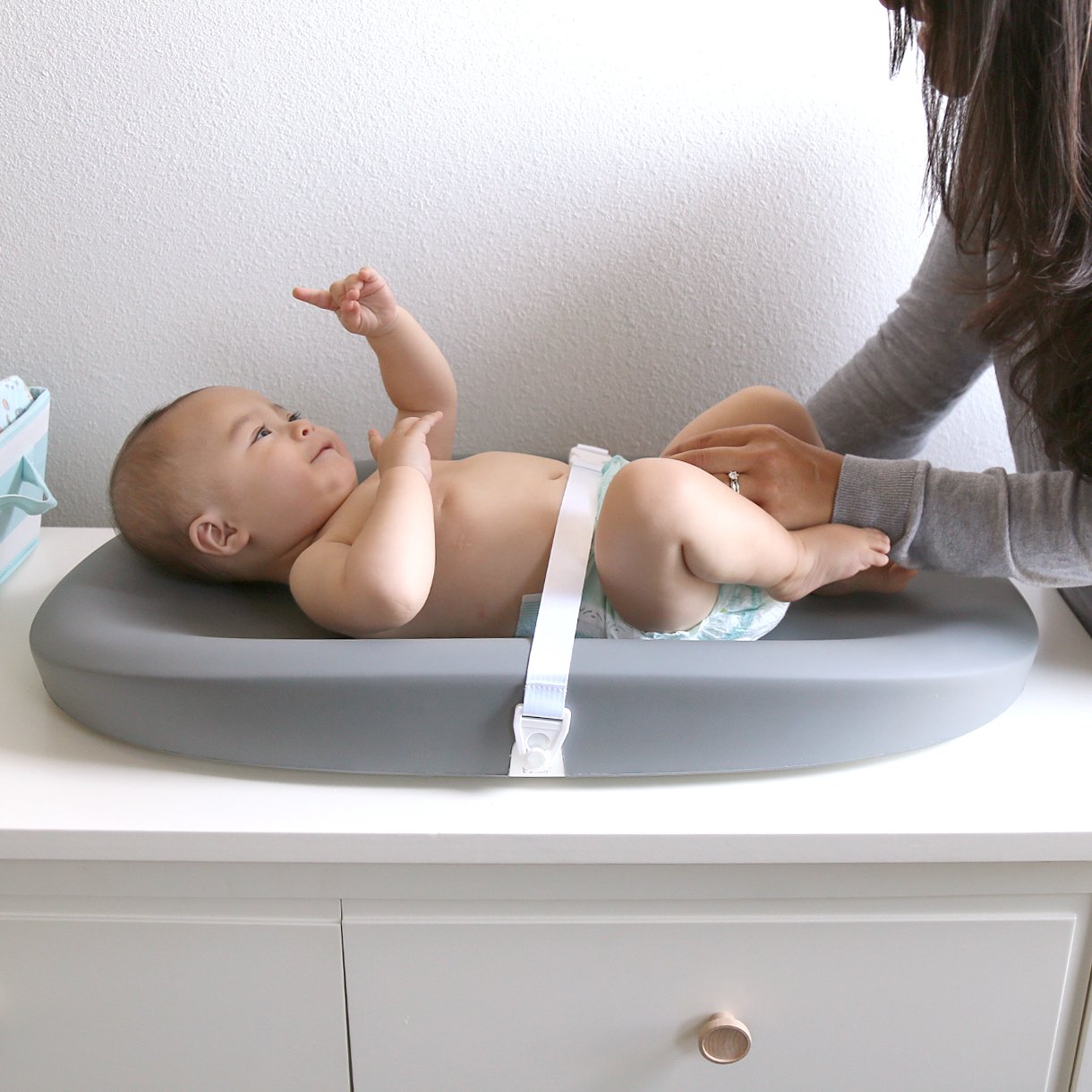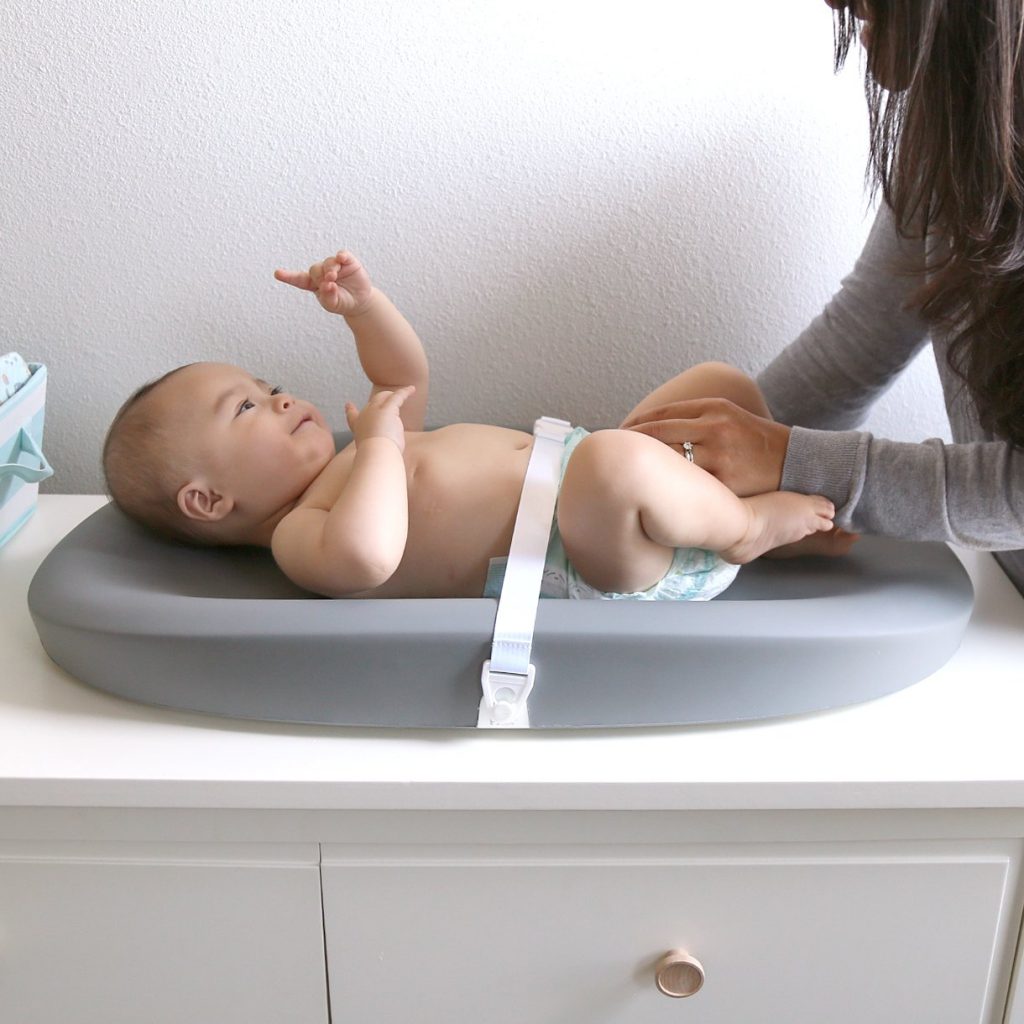 The Hatch Baby Grow Changing Pad and Scale is a changing pad, this device is also a scale that can weigh your baby with ease.
How it works: Use it to change your baby's diapers but also use as a scale to so you are up to date on your baby's weight before and after changes, feedings, etc.
Cost: $149
Where to purchase: You can find it from multiple online retailers and Amazon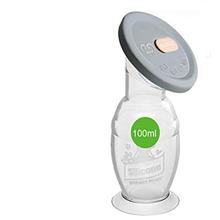 A Haakaa is a breastfeeding must. Simply squeeze, attach to your breast and let it work its magic. The Haakaa Silicone Pump doesn't require any cords, batteries or assembly making it discreet and convenient.
How it works: Simply suction to your breast and let the pump do the work for you as it draws your milk using suction. It expresses breast milk using the power of natural suction, it's made from 100% food-grade silicone, is small enough to fit into any handbag and the suction base stops accidental spill.
Cost: $30- 32
Where to purchase: you can find it on their website or on Amazon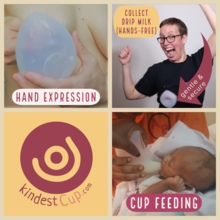 The Kindest Cup is a 3 in 1 breastfeeding cup and the ultimate minimalist's gadget. It can be used for hand expressing, collecting from leaking breasts, and cup feeding
How it works: The Kindest Cup provides the perfect shield and reservoir to catch hand expressed milk, even if it sprays and drips in every direction. It is a hands-free milk saver that suctions to the breast to collect drip milk. Once you captured your milk, you or someone else can feed it to baby directly from kindestCup. It has has a soft, flexible rim that gently conforms to baby's tiny mouth and minimizes spills.
Cost: $30
Where to purchase: you can find it on their website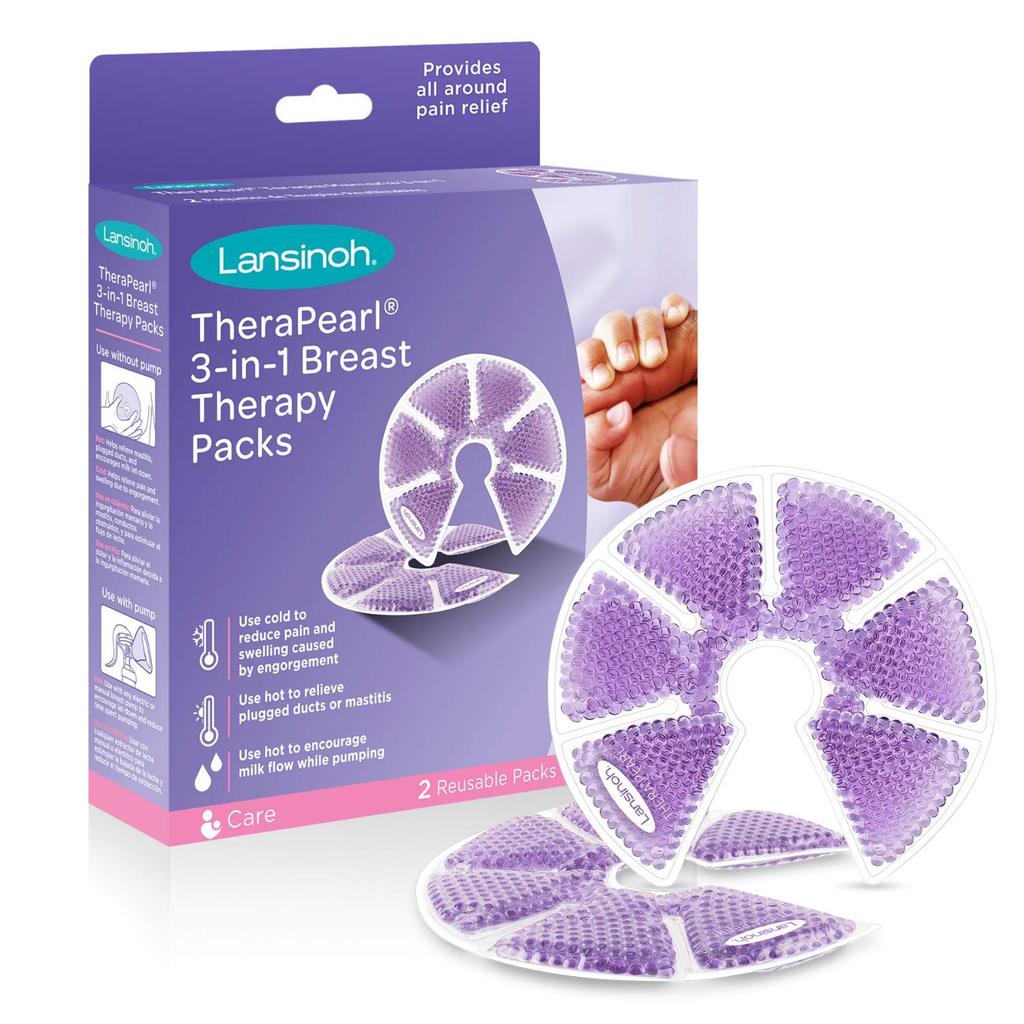 Lansinoh Therapearls are gel that packs provide therapeutic relief for the most common breastfeeding challenges.
How it works: These gel packs are 3 in 1. The Cold packs help relieve engorgement. The hot breast gel packs to help relieve plugged ducts and mastitis. Also use hot with your breast pump to encourage milk let-down and reduce time spent pumping. They are reusable, soft and flexible, latex and lead free, doctor and Lactation consultant recommended and microwave safe.
Cost: $14
Where to purchase: You can find on their website on Amazon or other online\in store retailers or grocery stores.
We all know breastfeeding can get a little….messy. These wipes will come in handy because they are designed specifically to remove breast milk residue.
How it works: Simply use to clean breast pump parts, bottles, and accessories wherever you are!
Cost: $9 for a 24 pack or $20 for a 40 pack
Where to purchase: You can find on their website or Amazon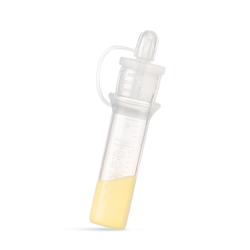 This Haakaa Silicone Colostrum Collector is a world-first design, giving you the option to express colostrum antenatally and postnatally in a safe, easy-to-use storage solution.
How it works: It is easy to use and re-use and is perfect for before and after birth. It is made of 100% medical grade silicone and can safely be used in the fridge or freezer. Use it to collect, store and feed colostrum from the same container.
Cost: $30
Where to purchase: You can find it on their website or on Amazon.
Breast Warmer
One of my IBCLC mentors recently told me about these breast warmers as a great treatment for vasopasms and/or Reynaud's Phenomenon of the breast and nipples. Here are a few options: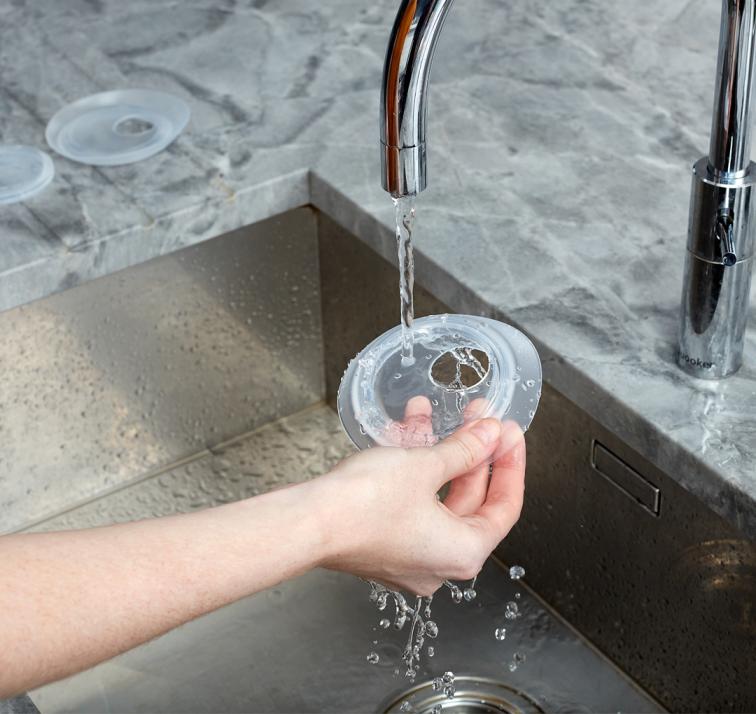 You have tons of options when it comes milk savers. They can potentially replace nursing pads all together as they are designed to catch milk from leaking breasts.
How it works: Place inside your bra to collect milk that may leak throughout the day. Simple, discreet and helpful! Typically made of silicone they are reusable, too.
Cost: Varies depending on which brand you use
Where to purchase: you can find a selection of them on Amazon. A few brands that make them are Haakaa, Elvie and Milkies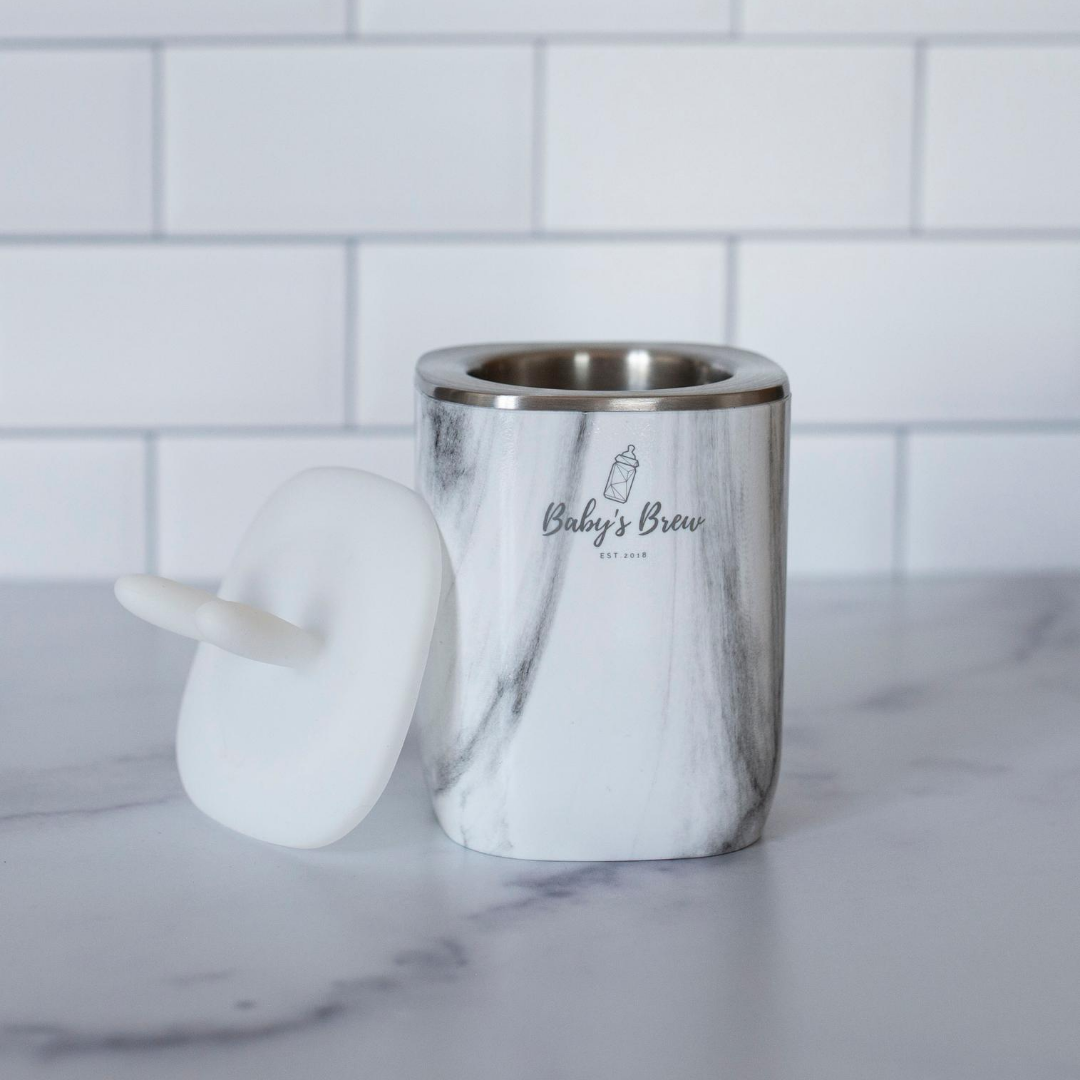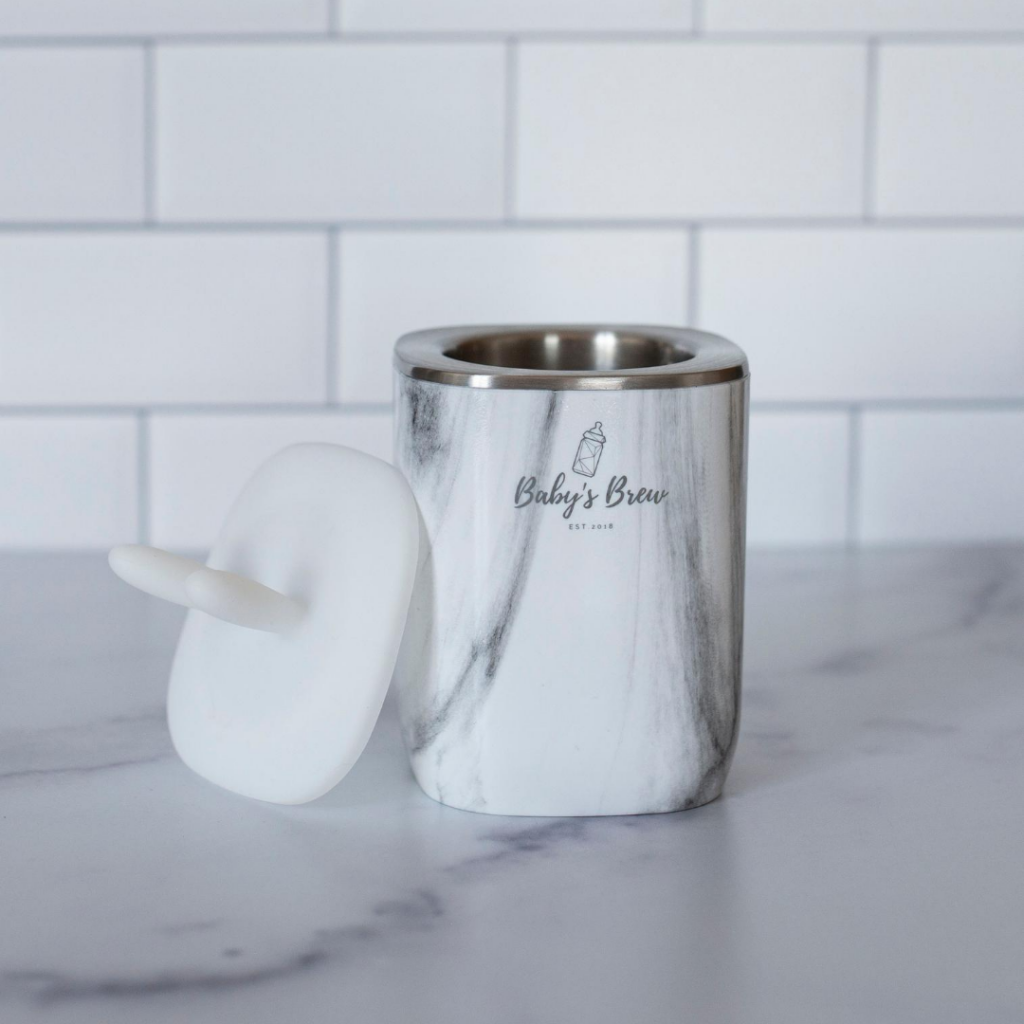 The Baby's Brew Bottle Warmer is the first-ever battery-powered bottle warmer that can heat your baby's breast milk to a perfectly safe temperature of 98.6 degrees. I saw this on Instagram, and I thought it was pretty cool.
How it works: It is ideal for parents who feed their babies breastmilk from a bottle and requires no outlet to heat the milk up .You get to select the temperature you prefer for your baby's bottle with the push of a button. The other safety feature of the Baby's Brew portable bottle warmer is the slow heat technology it uses. This ensures that no baby ever encounters dangerous hot spots in their milk, while also going through the heating process that works best with breast milk.
Cost: $75
Where to purchase: You can find it on their website
Microwave Steamer Bags for for pump parts/bottles are a must! Especially if you want to keep those items clean and santiized. Luckily, there are tons of options out there to choose from.
How it works: Simply place your bottles or pump parts in the microwave safe bag and follow directions accordingly. You will get freshly sanitized items in no time.
Cost: Varies from $10-15
Where to purchase: You can find several great options on Amazon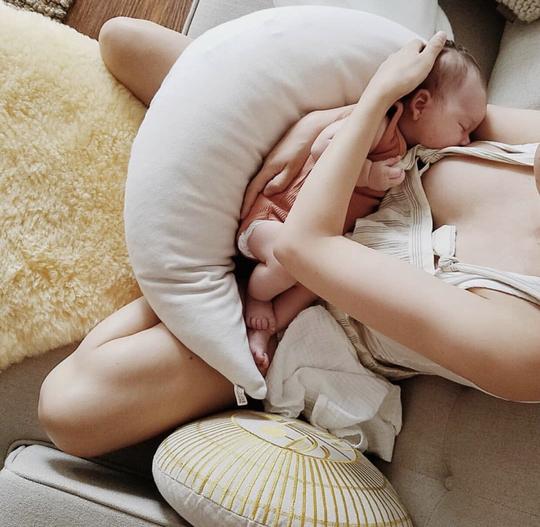 The Moon Womb is a therapeutic maternal pillow for pregnancy, nursing and cuddle time.
How it works: This heirloom crescent shaped pillow can comfort your growing belly and when baby arrives it will provide stable comforting support, keeping baby close to you and assist in obtaining a proper latch. It supports and encourages many breastfeeding positions from cradle to football to nursing twins, even side-lying.
Cost: $140
Where to purchase: You can find it on their website
Have you found any breastfeeding products you love? Comment below!
Other Posts You May Enjoy: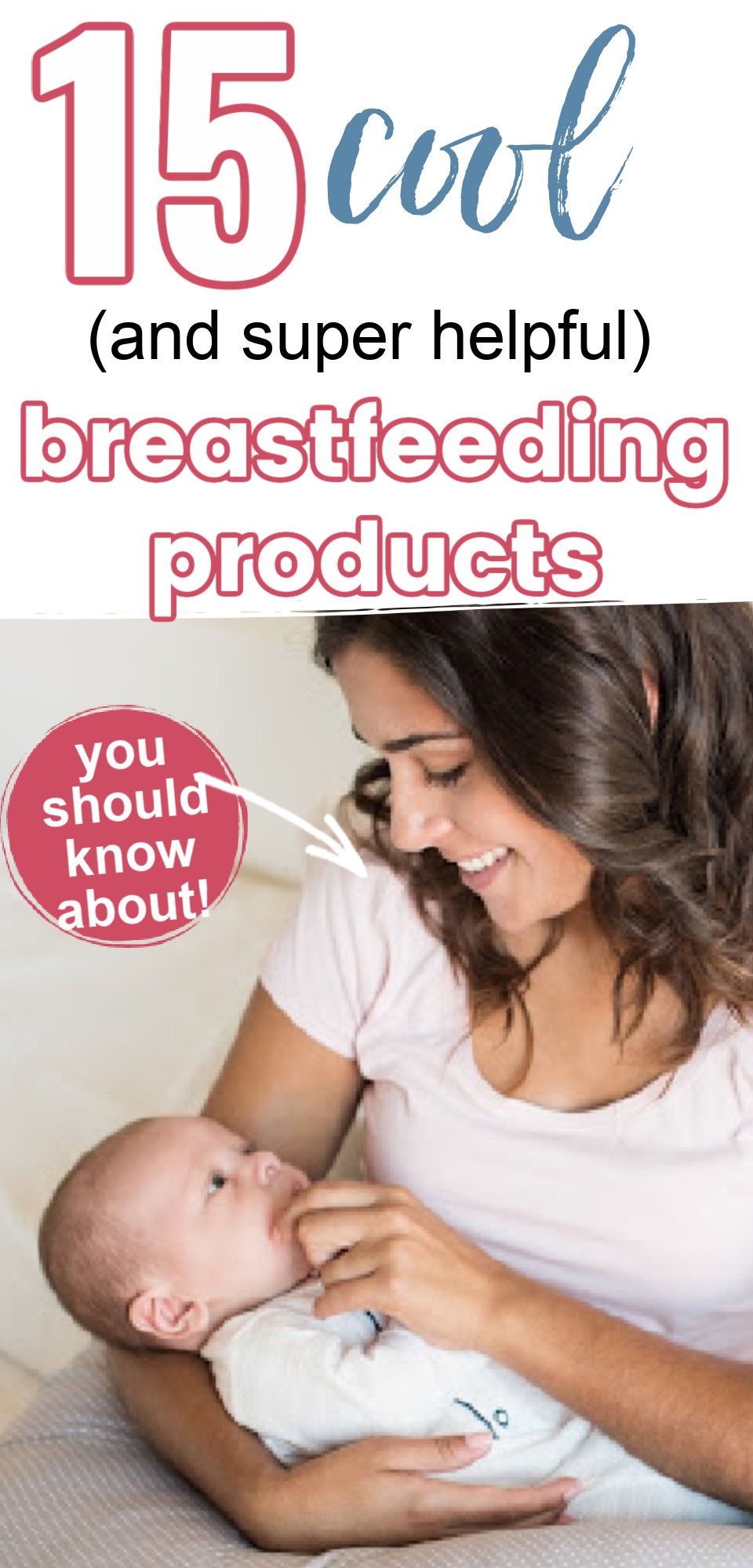 Katie Clark is an International Board Certified Lactation Consultant (IBCLC). She has helped thousands of mothers and families around the globe navigate breastfeeding challenges and questions since 2015. She has a passion for creating research-based, helpful breastfeeding education and helping parents find a way to make breastfeeding work for them. Katie is a mom of three little boys and lives in the great state of Colorado. She also has a degree in Communications with an emphasis in print journalism.