Getting back into shape after having a baby is important to a lot of women. While there are a lot of ways to lose the extra pounds some women turn to It Works! products to help them. This article will answer the question is it safe to use It Works! while breastfeeding?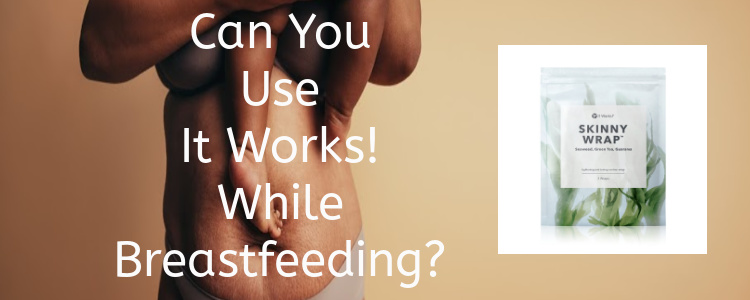 Can you use It Works! products while breastfeeding?
A lot of people use It Works! products to help them lose weight. They sell a variety of products from slimming wraps, to teas to collagens to gummies. While they say that their products are all natural they do have a disclaimer at the bottom of each product that says: "These statements have not been evaluated by the Food and Drug Administration. This product is not intended to diagnose, treat, cure or prevent any disease."
They also state that their wraps are not recommended for pregnant or nursing mothers which answers the question pretty plainly. No, do not use It Works! wraps while breastfeeding.
A quick look of their webiste will show you several other products they sell. The following warning is at the bottom of most of their merchandise:
Consult your physician if you have any stomach/bowel related issues, such as diarrhea, or if you are pregnant, nursing, taking medication or have a medical condition.
As always, it is important to consult your doctor when wanting to try something new while breastfeeding. But if you follow the advice and warning from It Works! themselves it would be wise to not use their products while breastfeeding.
New to breastfeeding? Need a refresher for a second baby? Make sure you signup for "The Complete Online Breastfeeding Class". This on demand class is designed to help you meet your breastfeeding goals.
Other articles you may enjoy: