10 Helpful Books About Breastfeeding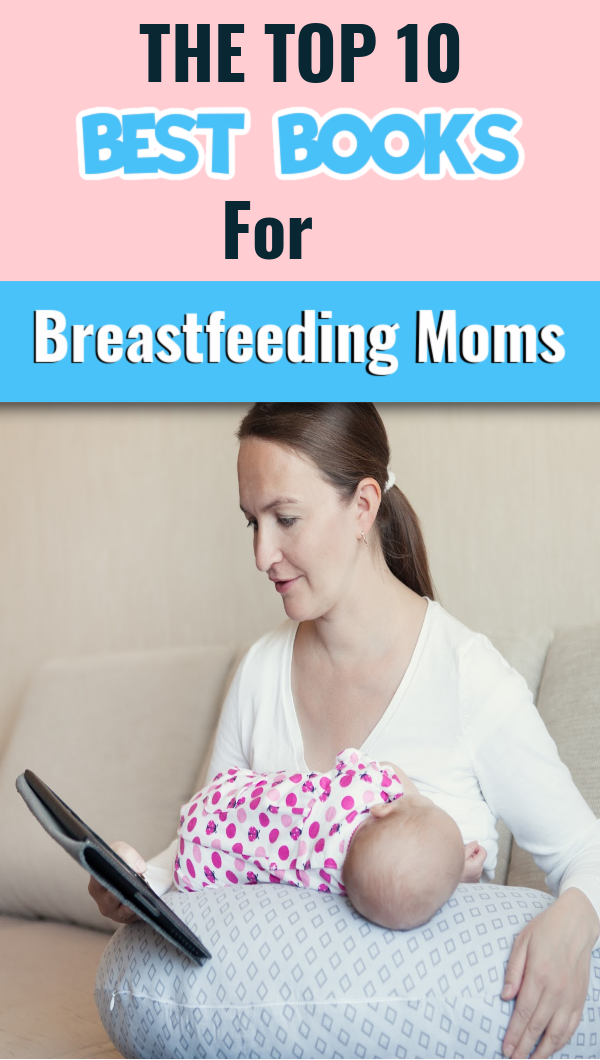 Breastfeeding can feel overwhelming – especially with social media and the Internet. Fortunately, there are a lot of sources you CAN trust! In this article, we are sharing the 10 BEST books about breastfeeding, written by experts in the field of lactation. These books can and will support you through your breastfeeding journey.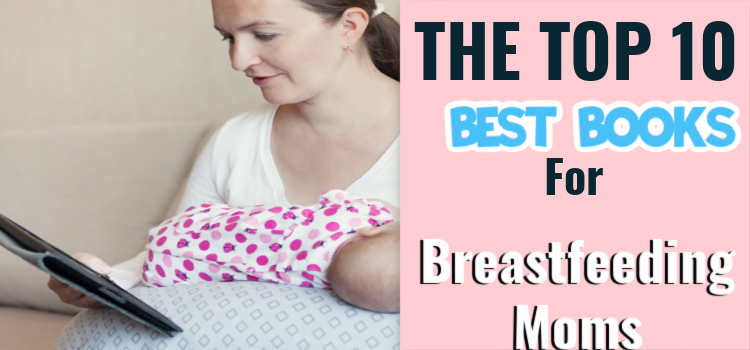 Best Breastfeeding Books
The list of questions a breastfeeding mother has goes on and on. Luckily, for those who want answers, there is no shortage of literature to help guide you through those first few months.
This list of the best breastfeeding books will provide a wealth of information, practical tips, and emotional support as the journey towards breastfeeding begins. They will soon become your favorite books to help you have a successful breastfeeding experience.
Here are 10 breastfeeding books I recommend for every new breastfeeding mother.
Best Classic Book: The Womanly Art Of Breastfeeding by Diane Wiessinger, Diana West, and Teresa Pitman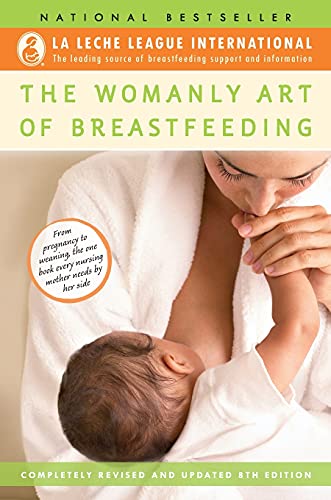 Find it on Amazon for $12
The Womanly Art of Breastfeeding has been the breastfeeding bible for more than 20 years. For those moms who plan on nursing but have not yet given birth, this book will help make those first few weeks a little easier.
It is written and endorsed by La Leche League International. Some find it to be a bit "strict", but it is up to do date with all the current recommendations and guidelines.
Best Book on Milk Supply: The Breastfeeding Mother's Guide to Making More Milk by Diana West and Lisa Marasco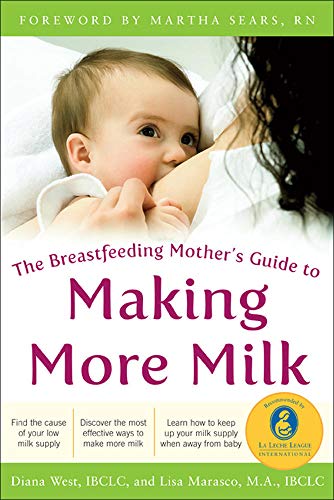 Find it on Amazon for $20
This is one of the best resources available for understanding milk supply. It's simple enough for parents to understand, but it's also a great resource for lactation professionals.
It is great for determining causes of low milk supply, effective ways to increase milk supply, and more. In a world where there is a lot of bad advice when it comes to milk supply, this book is a trusted guide.
Best Breastfeeding Guide: Breastfeeding Made Simple by Nancy Mohrbacher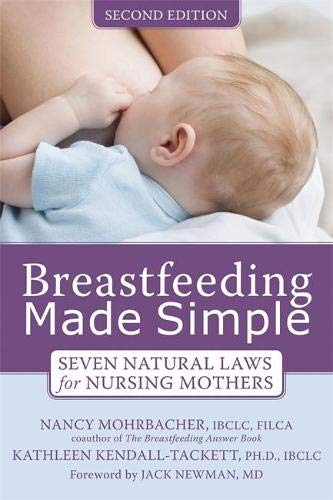 Find it on Amazon for around $12
Nancy Mohrbacher is one of the leading experts in the field of lactation. Breastfeeding Made Simple is a very parent-friendly book that has been endorsed by Jack Newman, MD, who is another expert in breastfeeding. It goes over topics such as:
Low milk supply
Breast refusal
Weaning
Breast Pumps
Transitioning to Solids
Navigating clogged ducts and mastitis
It really focuses on so many important topics, and the reviews rave about it. A few people said they found it anti-formula or anti-bottle – the primary focus is to navigate breastfeeding as simply as possible.
Best for Working Moms: Work, Pump, Repeat: The New Moms' Survival Guide to Breastfeeding and Going Back to Work by Jessica Shortall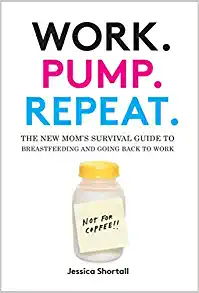 Find it on Amazon for $16
For many, breastfeeding and going back to work is their reality, and this book is a must-read for any working mom. Work. Pump. Repeat. is humorous, down-to-earth, and very relatable and sympathetic toward the challenges of being a working mom who desires to breastfeed.
This book can help you navigate pumping at work schedules, working with co-workers, and even business travel.
Highest Rated: The Nursing Mother's Companion by Kathleen Huggins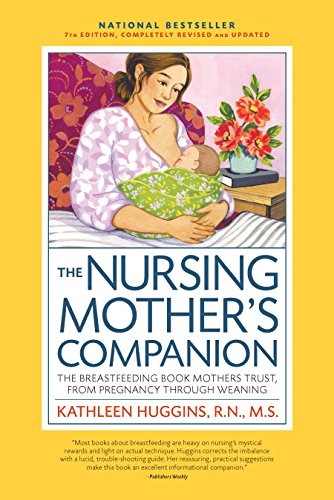 Find it on Amazon for $13
This book has been used for over thirty years, and it comes highly rated from not just mothers, but professional organizations such as LLL, the AAP, and many breastfeeding professionals.
It is truly a companion that you can use throughout your breastfeeding journey, and it was fully updated in July of 2022. It discusses so many topics, including:
Various breastfeeding challenges
Navigating working nad breastfeeding
Storage of breast milk
Medicinal treatments while breastfeeding
Weaning and introduction of solids
The reviews comment on the thorough and resseach-based nature of this book. Again, some claim it to be "narrow-minded" when it comes to breastfeeding, but it's entire purpose is to promote the breastfeeding relationship.
Most to the Point: Breastfeeding Solutions by Nancy Mohrbacher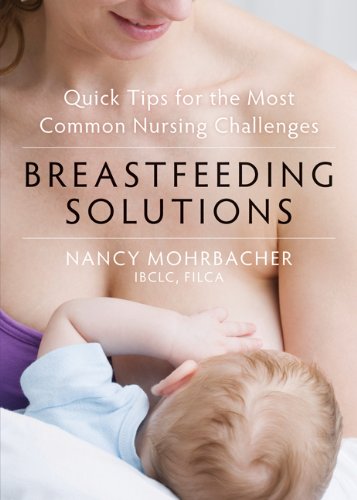 Find it on Amazon for $30 (or lower if you buy used)
This is another book by Nancy Mohrbacher, though it's built as more of a "quick tip" type book. If you are someone that is looking for answers to your breastfeeding questions, rather than a drawn out explanation, this book is for you. It is on the pricier end, but the reviews are all very good.
It also includes tables and illustrations, making it more of a visual book than some.
Best for Breastfeeding Multiples: Mothering Multiples: Breastfeeding and Caring for Twins or More!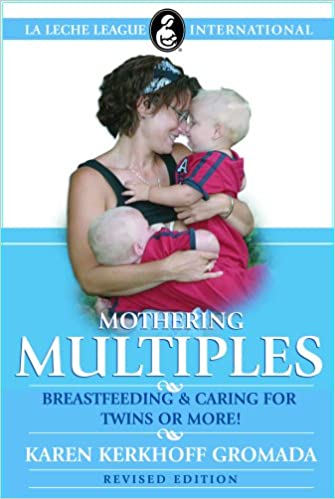 This is a must-read for anyone who is expecting multiples. Having multiple babies can be challenging when it comes to breastfeeding – but with the right support, it can be possible. This was written by a mother of multiples herself and is endorsed by LLLI. It includes so much helpful information!
This is a must-read for anyone who is having multiples or who would like to better support a momof multiples through her breastfeeding journey.
Most Judgement Free Breastfeding Book: Latch: A Handbook for Breastfeeding with Confidence at Every Stage by Robin Kaplan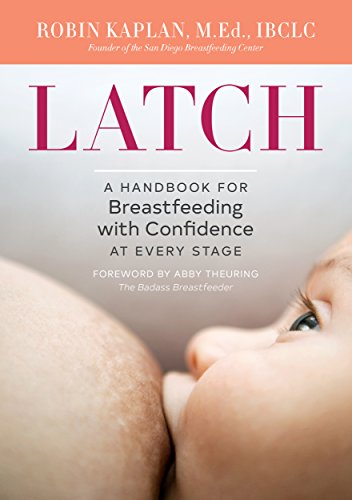 Find it on Amazon for $12
This is one of those breastfeeding informational books that is a great place to start. You may go through lots of books to find the one that will help you and this could be it. This is a new mom's survival guide when it comes to learning how to breastfeed and you will learn that lots of women have just as many questions as you do. You will feel empowered as you learn to overcome any breastfeeding challenges that may come your way.
One of the biggest complaint against some of the more traditional breastfeeding books is that they are pretty "narrow-minded" wen it comes to breastfeeding. This book takes a different approach by focusing on helping mothers reach their individual breastfeeding goals.
This is a shorter book than some, but it's very concise and to the point. It has great reviews!
Best for Reduction and Surgery: Defining Your Own Success: Breastfeeding After Breast Reduction Surgery by Diana West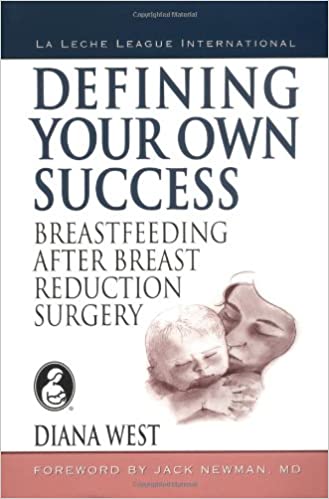 Buy on Amazon for $88 or Find it at your local library
If you have had breast reduction surgery and are thinking about breastfeeding – this is the book for you. This book offers advice and support to women who want to breastfeed after having their breasts surgically altered in any way (reduction, augmentation etc.).
This book would also be beneficial for health care professionals–surgeons, physicians, midwives, pediatrics and maternity nurses, and lactation consultants. It will answer questions and myths about whether it's possible to breastfeed after breast reduction surgery.
It is quite pricey, so you might want to see if your library or local LLL group has a copy.
Most Straight Forward Breastfeeding Book: Lactivate: A User's Guide to Breastfeeding by Jill Krause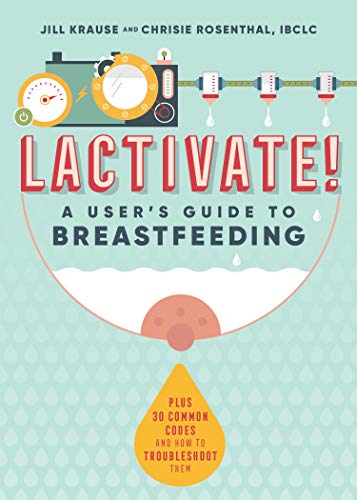 Find it on Amazon for $11
This highly rated book is lauded for it's straight-forward and easy-to-follow information. t is setup in a way that is easy to find the information you are looking for, and several reviewers said it was non-judgmental. It includes:
Did you have a breastfeeding book that you enjoyed? Be sure to tell us in the comments!
More Breastfeeding Posts You May Enjoy: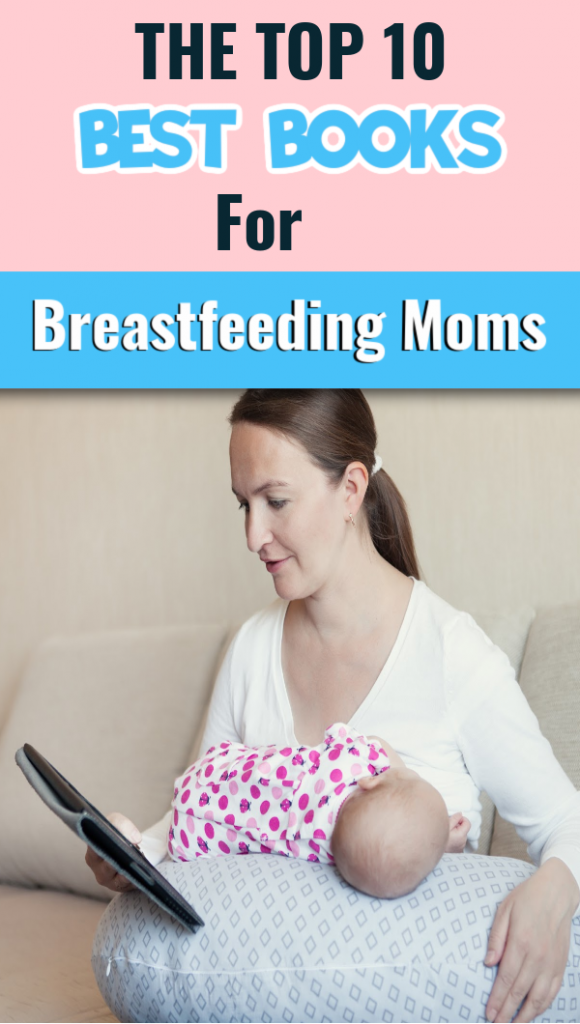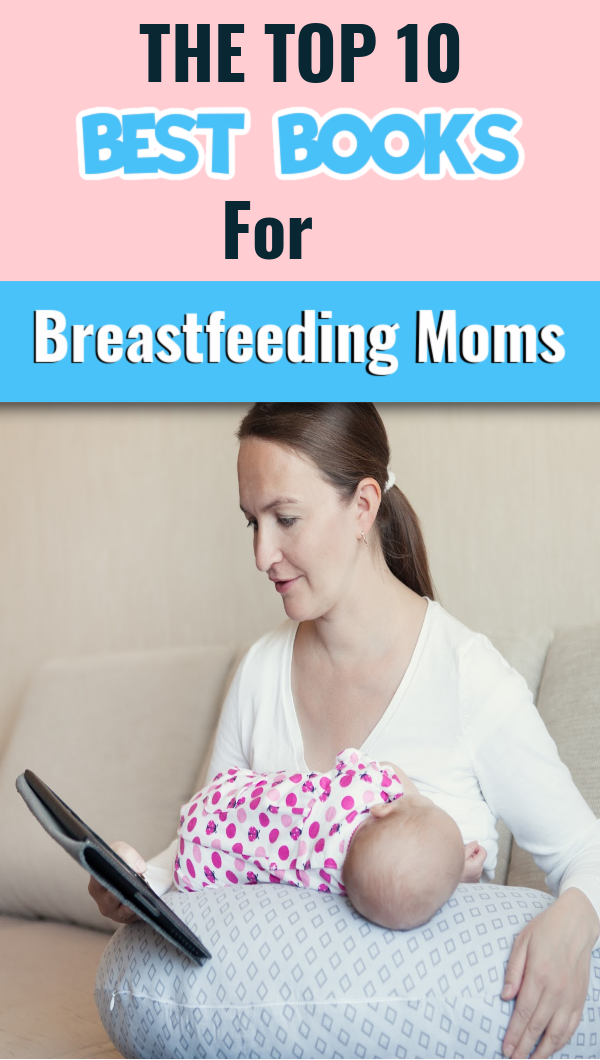 Katie Clark is an International Board Certified Lactation Consultant (IBCLC). She has helped thousands of mothers and families around the globe navigate breastfeeding challenges and questions since 2015. She has a passion for creating research-based, helpful breastfeeding education and helping parents find a way to make breastfeeding work for them. Katie is a mom of three little boys and lives in the great state of Colorado. She also has a degree in Communications with an emphasis in print journalism.