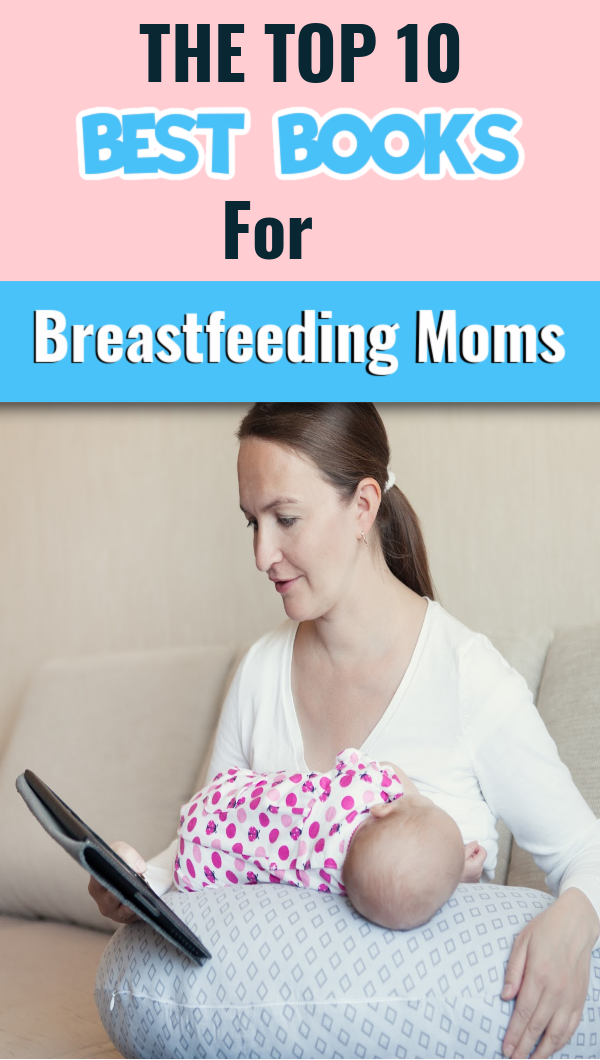 Breastfeeding can be very confusing. What are the benefits of breastfeeding? How do I breastfeed on demand? Will letting someone else hold the baby help him latch better? New parents and first time breastfeeding moms may have questions about what the best way to navigate this new journey.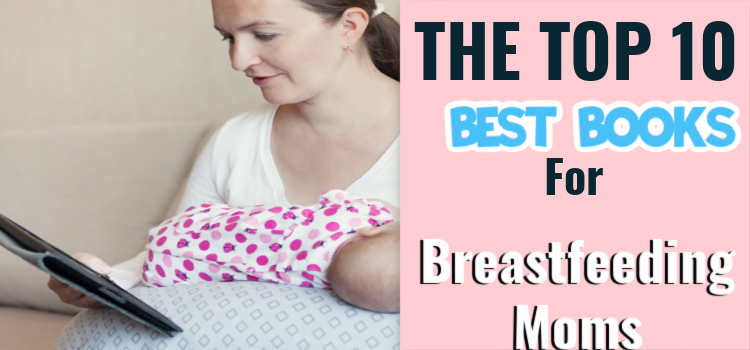 Sometimes a good book with helpful information can be quite beneficial. Keep reading our comprehensive guide to finding out which books are going to be the most helpful for you!
The list of questions a breastfeeding mother has goes on and on. Luckily, for those who want answers, there is no shortage of literature to help guide you through those first few months. Here are 10 breastfeeding books I recommend for every new mom regardless if she plans on nursing or not:
This list of the best breastfeeding books will provide a wealth of information, practical tips, and emotional support as the journey towards breastfeeding begins. They will soon become your favorite books to help you have a successful breastfeeding experience.
The Best Books for Breastfeeding Moms
1) The Womanly Art Of Breastfeeding by Diane Wiessinger, Diana West, and Teresa Pitman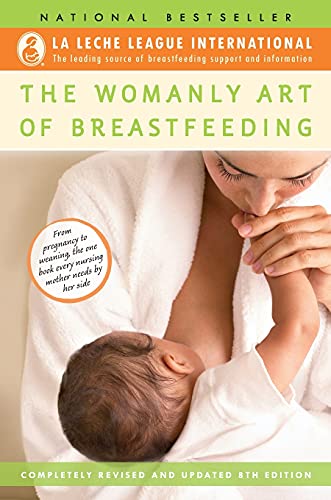 Find it on Amazon for $12
The Womanly Art of Breastfeeding has been the breastfeeding bible for more than 20 years. For those moms who plan on nursing but have not yet given birth, this book will help make those first few weeks a little easier. For those who are struggling with low milk supply or other breastfeeding issues, this book will help you find the answers that have eluded you so far.
2) The Breastfeeding Mother's Guide to Making More Milk by Diana West and Lisa Marasco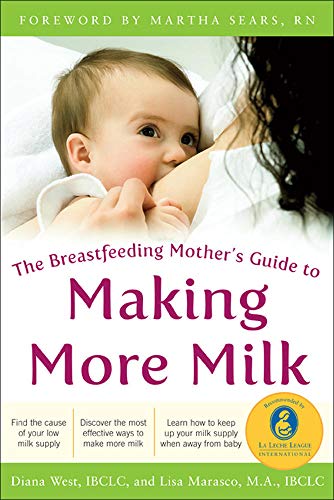 Find it on Amazon for $20
This book is a practical guide for every breastfeeding mom. For those moms who plan on nursing but have not yet given birth, this new mother's guide will help make those first few weeks after your baby's birth a little easier. Breast milk is not always created equal and new mothers will appreciate the practical advice given. Consider this the nursing mother's companion guide as it is a classic book perfect for single moms, a working moms, and everyone in between.
3) Breastfeeding Made Simple by Nancy Mohrbacher, Kathleen Kendall-Tackett and Jack Newman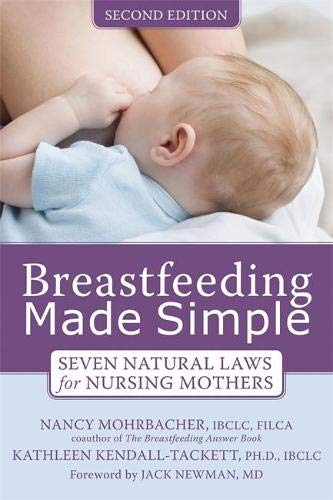 Find it on Amazon for around $12
Although this book does not offer much in the way of "how-to," it is very supportive and encouraging to breastfeeding moms. This book is great for those who are struggling with breastfeeding, have decided to stop nursing or are thinking about starting (or stopping) pumping. It might be one of the best books in recent years for pregnant women to help them navigate common problems that may occurs as they begin their breastfeeding journey.
4) Work, Pump, Repeat: The New Moms' Survival Guide to Breastfeeding and Going Back to Work by Jessica Shortall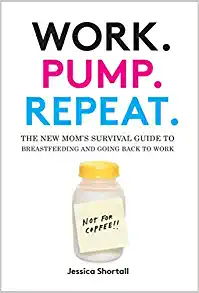 Find it on Amazon for $16
This book has a lot of good information for breastfeeding moms, particularly working moms.
This book offers practical tips on breastfeeding around the demands and responsibilities of modern life – pumping at work, caring for other children, pumping in public and so much more.
5) The Nursing Mother's Companion by Kathleen Huggins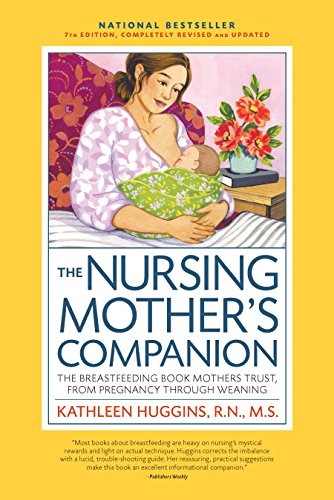 Find in on Amazon for $13
Although this book is written specifically for nursing mothers returning to work or school, it is a great resource for any breastfeeding mother. For expectant mothers who plan on returning to work or school soon after giving birth, this book offers practical tips on maximizing one's breastfeeding sessions and planning around the demands of other obligations.
6) Breastfeeding Solutions by Nancy Mohrbacher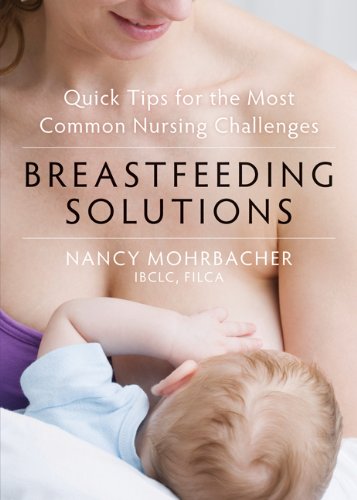 Find it on Amazon for $30 (or lower if you buy used)
If you have already decided to breastfeed, this is a great book to have on hand. This book offers practical tips for dealing with the normal, everyday issues that breastfeeding mothers face- especially during that first year. For those moms who are struggling with nursing or pumping – this book will help you find the answers and solutions to your problems without judgment or pressure. Learn how to get on a pumping schedule and understand that there is no right way to do it.The author of this book is very knowledgeable and teaches practical skills to set you up for success.
7) Mothering Multiples: Breastfeeding and Caring for Twins or More!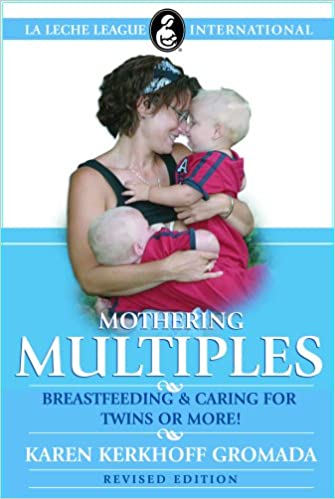 This is a must-read for anyone who is expecting multiples. Having multiple babies can be challenging when it comes to breastfeeding – but with the right support, it can be possible. This was written by a mother of multiples herself and is endorsed by LLLI. It includes so much helpful information!
8) Latch: A Handbook for Breastfeeding with Confidence at Every Stage by Robin Kaplan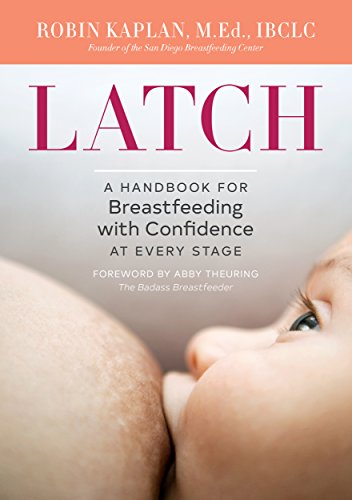 Find it on Amazon for $12
This is one of those breastfeeding informational books that is a great place to start. You may go through lots of books to find the one that will help you and this could be it. This is a new mom's survival guide when it comes to learning how to breastfeed and you will learn that lots of women have just as many questions as you do. You will feel empowered as you learn to overcome any breastfeeding challenges that may come your way.
9) Defining Your Own Success: Breastfeeding After Breast Reduction Surgery by Diana West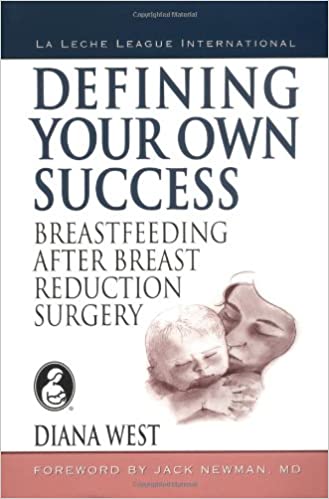 Find it at your local library
If you have had breast reduction surgery and are thinking about breastfeeding – this is the book for you. This book offers advice and support to women who want to bf after having their breasts surgically altered in any way (reduction, augmentation etc.).
This book would also be beneficial for health care professionals–surgeons, physicians, midwives, pediatrics and maternity nurses and lactation consultants. It will answer questions and myths whether its possible to breastfeed after breast reduction surgery.
10) Lactivate: A User's Guide to Breastfeeding by Jill Krause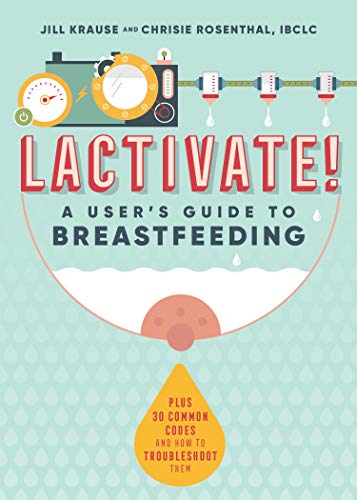 Find it on Amazon for $11
This manual offers practical tips on how to get more milk out of your breasts. For those moms who want to increase their production and/or are having difficulty nursing, this book outlines a simple process that is proven to work.
Did you have a breastfeeding book that you enjoyed? Be sure to tell us in the comments!
More Breastfeeding Posts You May Enjoy: