The Top Five Best Places to Buy Nursing Bras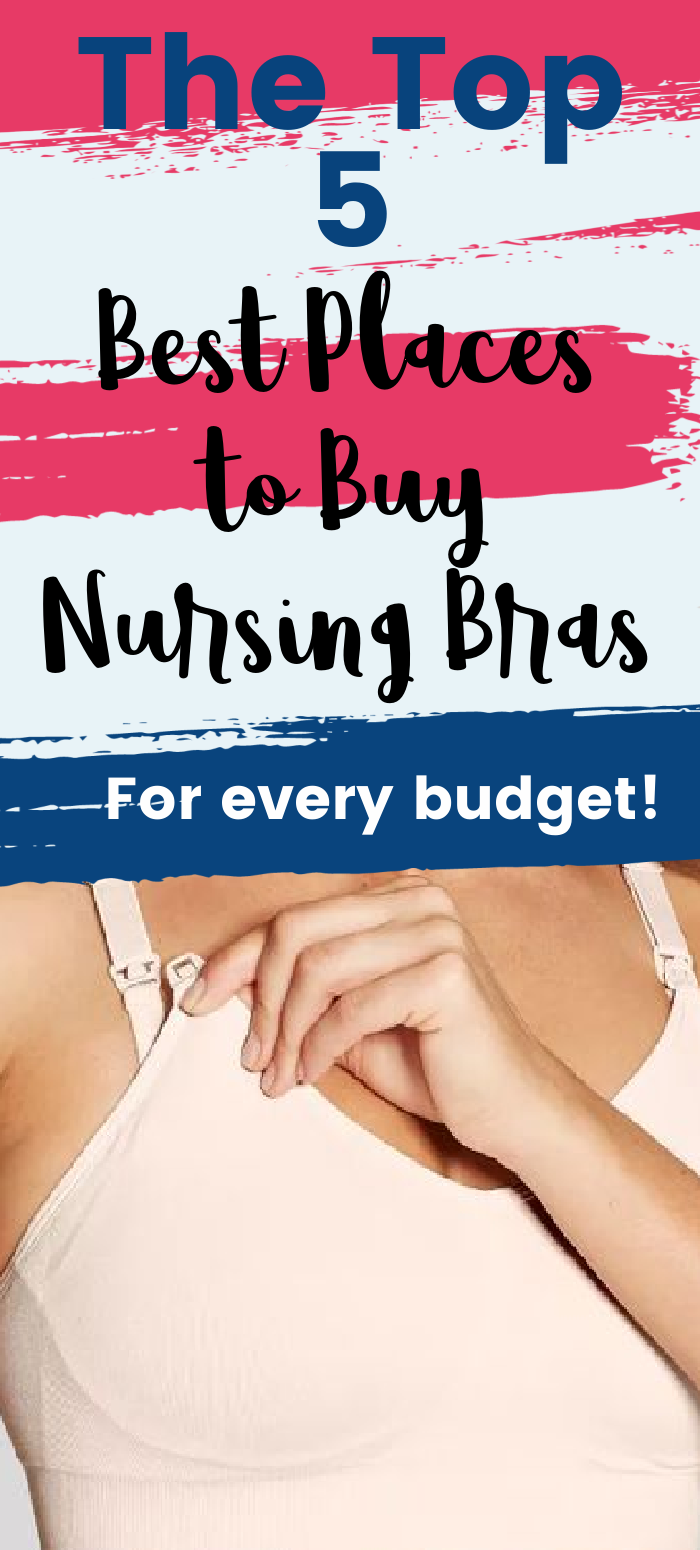 Looking for a high-quality nursing bra? Here are our top five favorite brands – there is something for every budget!
When it comes to breastfeeding not all bras are created equal. If you plan to breastfeed you will want a nursing bra that fits well, is comfortable and allows for easy nursing.
Every breastfeeding and pumping mom should invest in a few good nursing bras. Wearing a bra designed specifically for nursing will make the experience so much nicer and comfortable.
I have breastfed all of my children and have worn nursing bras- but I've also breastfed without wearing a nursing bra and I can tell a big difference between. Wearing a nursing bra is hands down- way more comfortable!
Even if you only plan to breastfeed or pump for a short while you will want to wear a nursing bra- it really will be worth it. And don't worry- nursing bras have come a long way over the years so there are plenty of bras out there that are stylish, modern and won't make you feel frumpy.
We've rounded up our top five favorite nursing bras and giving you all the details so you can choose which one will work best for you!
The Breastfeeding Mama's Online Breastfeeding Course
Whether you are a seasoned breast feeding mama or a first time mom- be sure to register for our Complete Breastfeeding Course and learn the secrets to successful breastfeeding
We also offer mini courses:
If you are on this page, chances are, you are going to be pumping. I HIGHLY recommend at least taking our Milk Supply and Pumping – it's just $19.
How does a nursing bra work?
Nursing bras can look very much like a regular bra. They come in all sorts of colors and styles. The biggest difference is that nursing bras allow for easy nursing or pumping using a a snap-down closure or a V-shaped, lower cut front that can be easily pulled down making way for a nursing baby or breast pump.
How many nursing bras do I need?
How many nursing bras you need depends on how regularly you plan to breastfeed or pump. If you are exclusively doing either one than it might be nice to get as many a five nursing bras but you could get away with as little as three as well.
You want to make sure you always have a couple clean ones ready to go as well as one to change into for night time if you would like.
How do I know what kind of nursing bra to buy?
Before buying a nursing bra you will want to decide what features are the most important to you and how often you will be wearing it. Some women wear nursing bras day and night while other may only wear a bra during the day time.
A few things to consider when buying a nursing bra might include:
Comfort
Color
Style
Padding\Lining
Hooks
Wireless or Seamless
Our Favorite Nursing Bra Companies
Kindred Bravely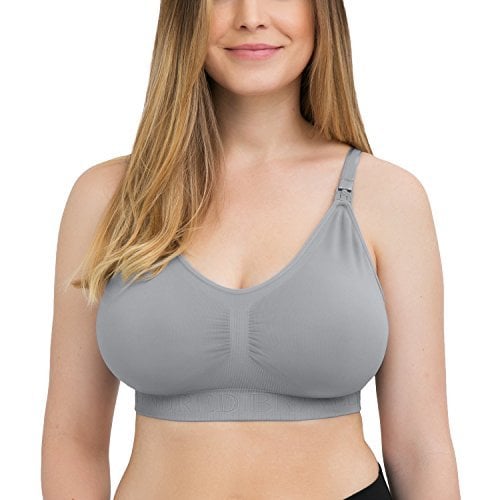 Kindred Bravely is known for their high quality, beautiful and functional nursing bras. They have a vast selection of nursing and pumping bras available on their site.
This is my personal favorite for supportive, full coverage, and high quality bras that last. I have quite a few – including their pumping bra – and I've been really impressed.
Some different styles that they have include: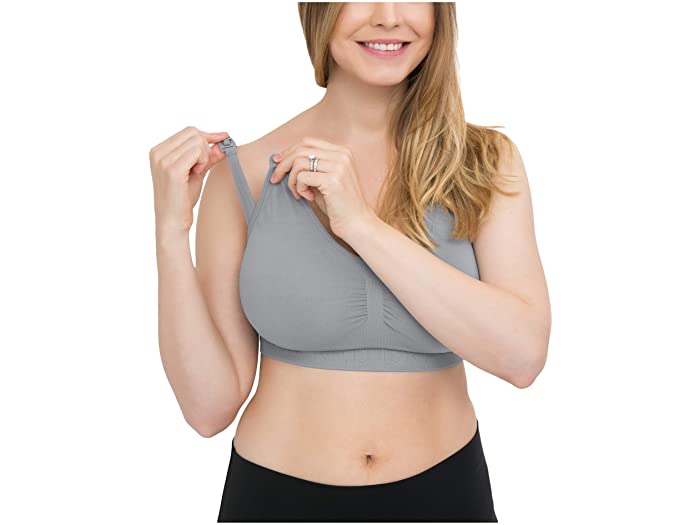 Pros:
There are so many options to choose from you are bound to find one you like. Most of their bras also come in sizes available in S – XXL-Busty, fitting sizes 30B – 44I.
They also are a Parent Tested Parent Approved (PTPA) Award Winner, Mom's Choice Awards Gold Winner, What to Expect Must Have Nursing Bra Finalist, Experienced Mommy Best Product- so you know they have to be good.
Not sure what size to purchase? Take their quiz to find out what your best fit might be.
Cons
Buying a bra without trying it on first can always be a gamble. They do offer a great size guide but there is always a risk with buying online without trying on first.
The bras are a little pricey so it might be hard to justify this purchase but it is quite comparable to the price of "regular" bras. You just need to decide if you want to shell out that kind of money for a bra you may only wear for a short time.
I did notice with one of my bras that cup the inside shifted around, which is a little annoying.
Price
You can buy all their bras and other products on their website. You could also buy through Amazon.
Most bras range in price from $30- $50 depending on the style you choose. They do put their bras on sale sometime and you can find them as low as $15-$25
Coupon Code
Use the code 20TBM for 20% off your entire order.
Simple Wishes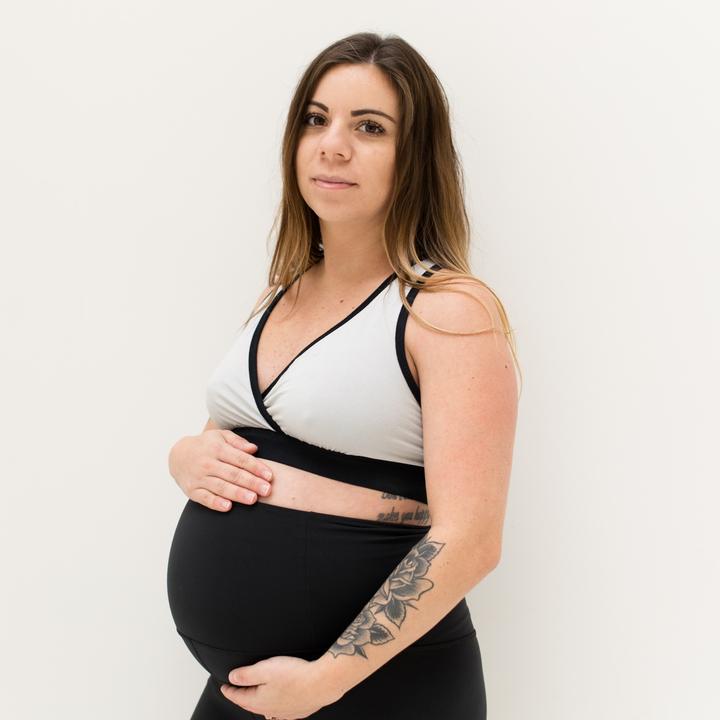 Simple Wishes is a company founded by moms and sisters and was created in 2008. Because all their bras were created with feedback received from mothers across the globe you can count on being able to find the prefect one for you.
Simple Wishes bras include:
Reversible Lounge and Sleep Bra
Pumping Bras
Nursing\Pumping Bras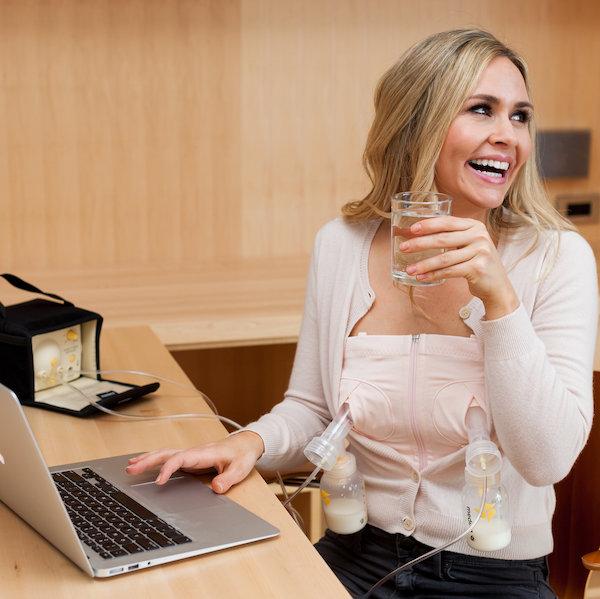 Pros
Sizes come in Small to Extra Large and in different colors.
Find your perfect fit with their easy to read size guide.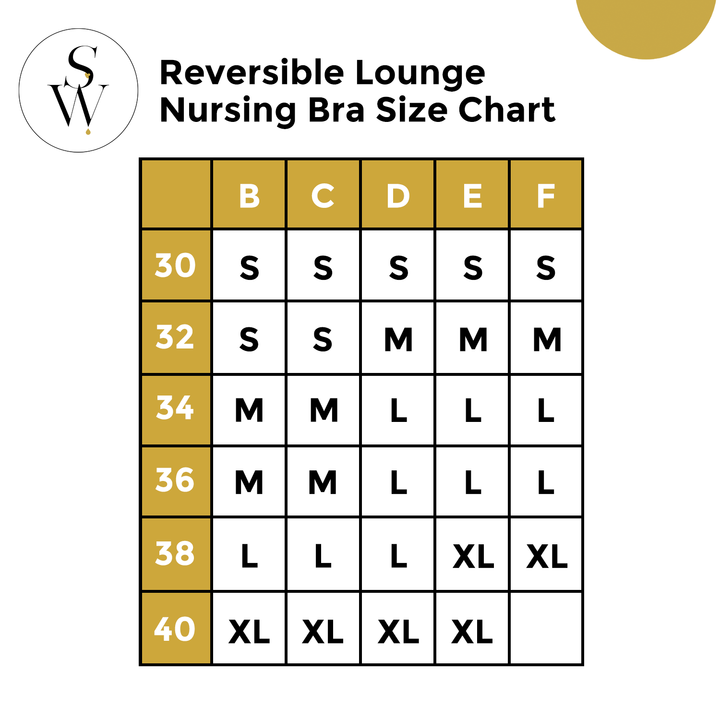 Their prices are pretty reasonable where you could easily buy more than one and not break the bank.
They offer a few accessories including extra slings or straps that you can find here.
Cons
While they have a lot of pumping\nursing bras they currently only offer one style of nursing bra.
If you are looking for a pumping bra then their options are awesome.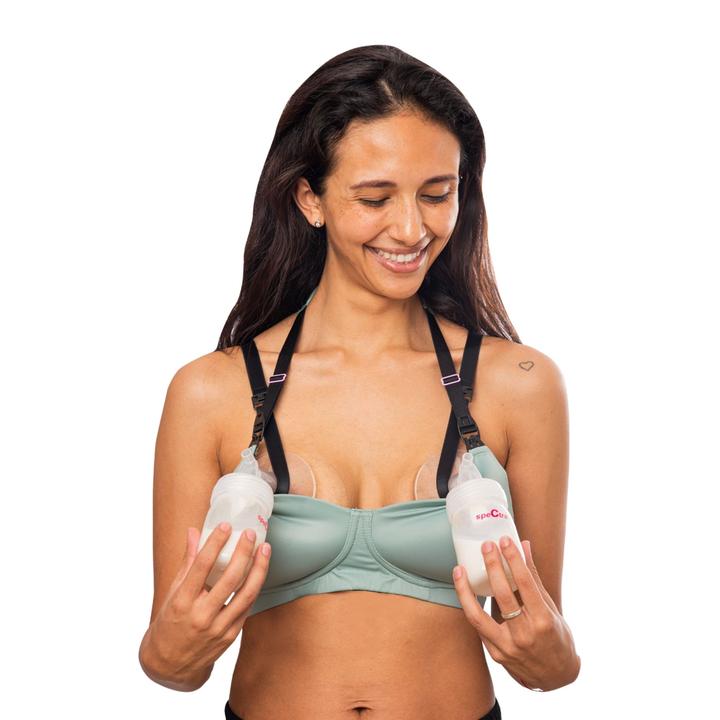 Price
You can find their bras on their website ranging in price from $24- $30
Cake Maternity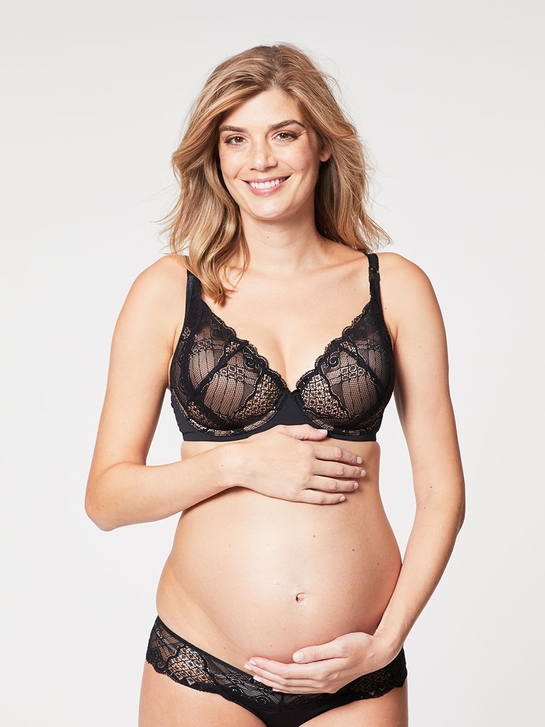 Cake Maternity offers award wining maternity and nursing lingerie. Their bras are beautiful and top of the line and will make you feel like you aren't wearing a nursing bra.
Bras you can find on their website include:
Lace Lingerie
Racerback Nursing Bras
Sports Bras
Bralette
Hands Free Pumping Bra
T-Shirt Nursing Bra
Sleep Bra
Padded Nursing Bras
Check out their accessories including cotton nursing pads, and a lingerie wash bag.
Pros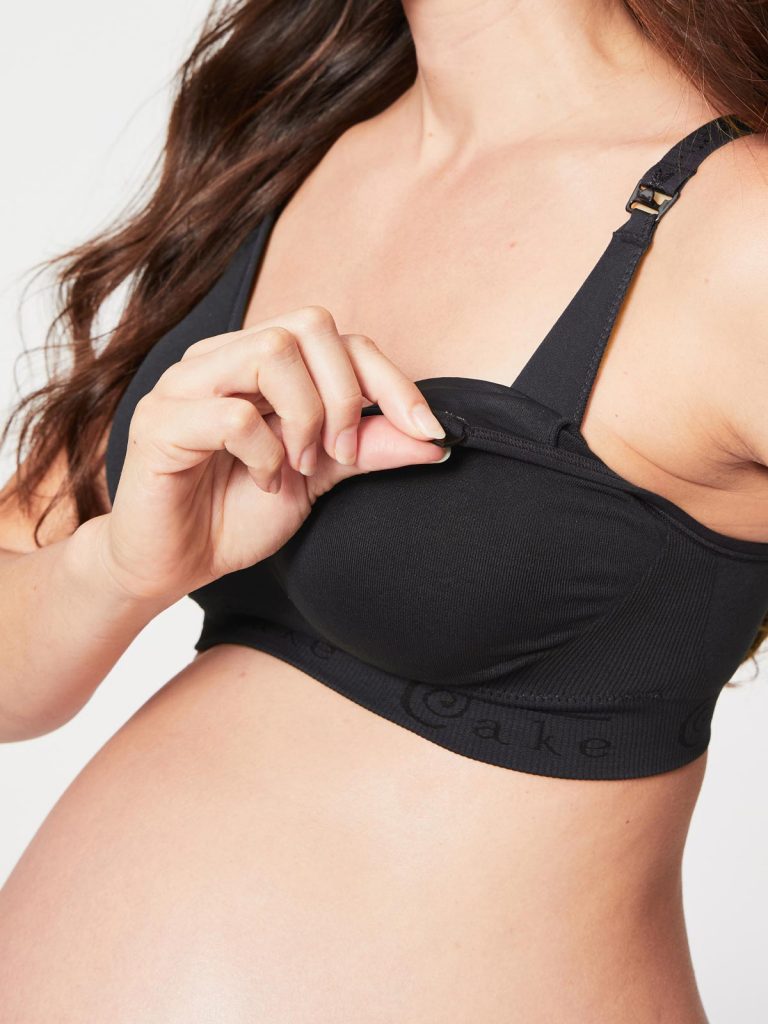 They offer easy returns and exchanges within 45 days.
They have so many different styles and brands that your options are endless. You can also find your perfect fit with their size guide.
Free Shipping- need we say more?
Price
Most bras range from $30-$60
Third Love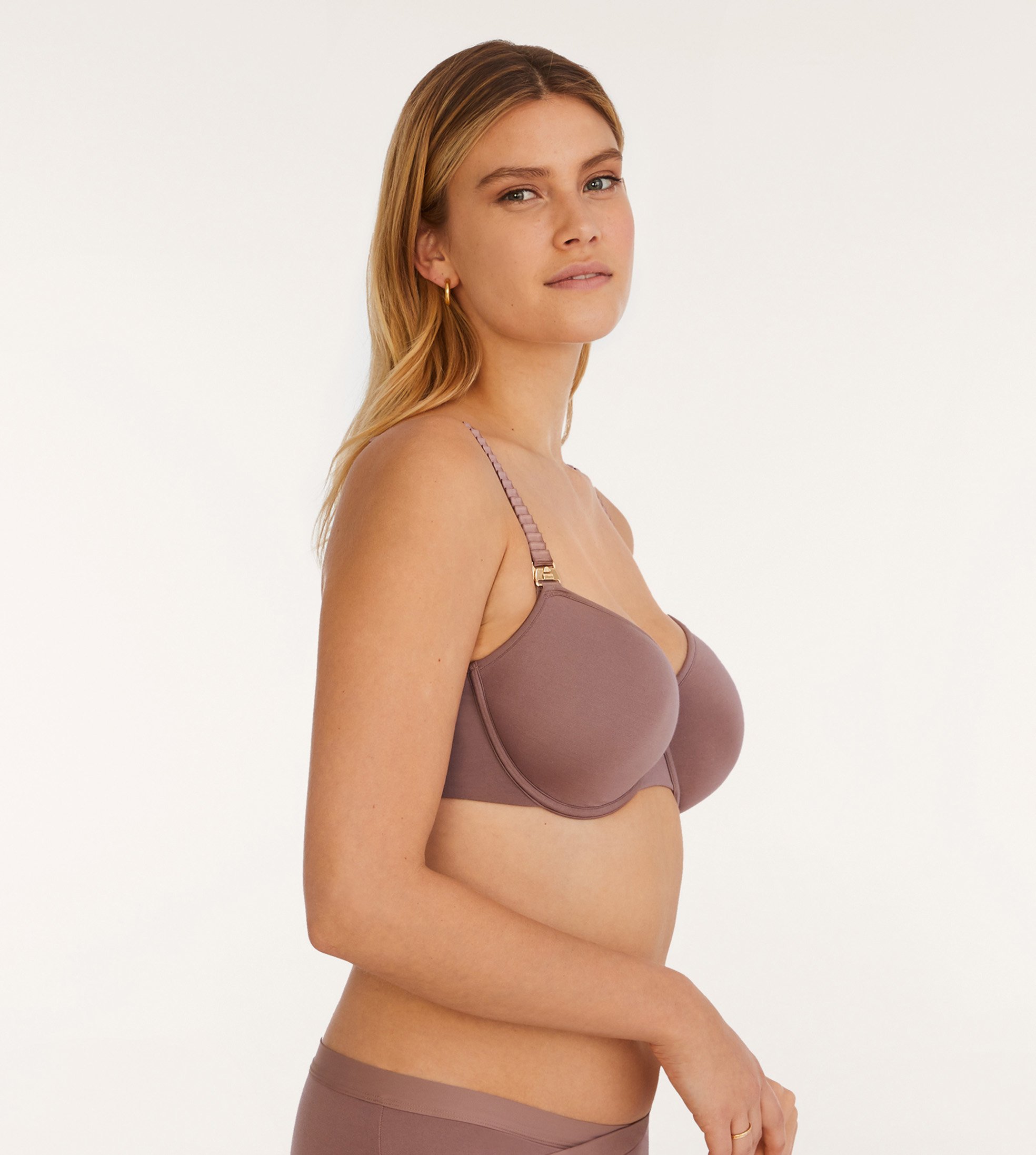 Third Love sells bras for every stage of life- including for nursing and pumping.
They are known for providing comfortable, well-fitting bras, and their nursing option is no different.
Nursing Bras they offer include:
A 24\7 Nursing Bra that is a seamless bra including a ultra-thin memory foam cups, a double layer back with hidden elastic, flexible wires, a tagless design and padded hook and eye closures.
This bra comes in two different colors and a variety of sizes.
Pros
Spend $135 you can save $15 and get free shipping.
Their bras are beautifully made and well-fitting. They look like regular bras you would wear so you can feel confident and beautiful in them.
Cons
They currently only offer the 24\7 Nursing Bra so if you are wanting to buy different styles you may want to go somewhere else that offers everything. However, if you want to own several of this style than you can't go wrong with the price and design.
Price
The Classic Nursing Bra is $65. Free shipping starts at $75
Auden Brand Nursing Bras at Target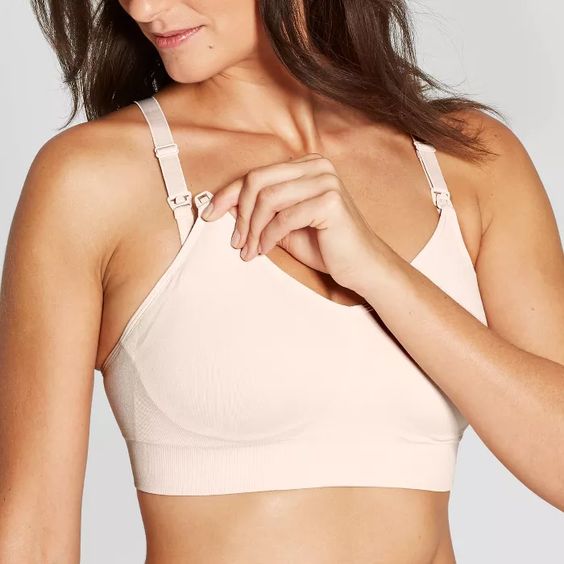 Target is always a go-to when it comes to bras. They have a really great selection of nursing bras to choose from in competitive prices.
Auden is a tried and true brand of Nursing Bras offered at Target.
Seamless Nursing Bra
Wire free Nursing Bra
Nursing Yoga Bra
Double Layer Nursing Bra
Pull Over Nursing Bra
Aside from Auden, Target does offer several other brands and styles of nursing bras. Check out their website for a full list.
Pros
You can actually go in store and check out these bras before buying. And if you do order online you can easily go in store to make a return or exchange.
These bras are inexpensive making it easy to stock up and buy several styles.
If you check out the Target website you will see several reviews to help make your decision.
Cons
They are cheaper so you might experience bras that have more piling or don't stand the test of time as long as a more expensive bra might.
Price
At $17-$26 they are a great deal!
Other Posts You May Enjoy: