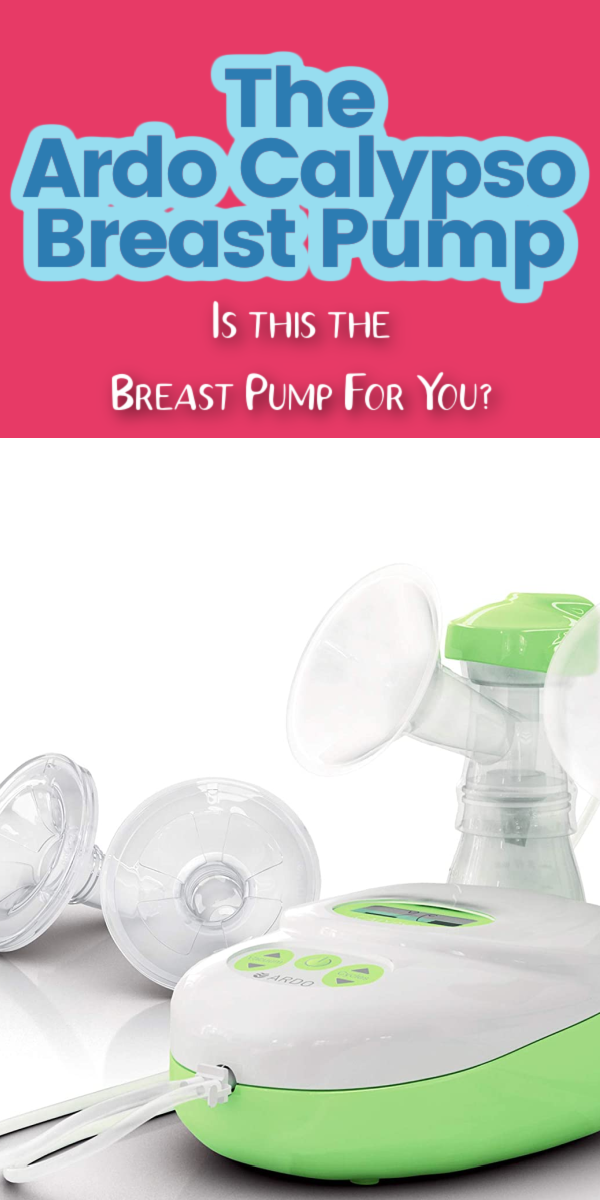 If you are looking for a modern, comfortable and easy to use breast pump than the Ardo Calypso Breast Pump might be for you! Our Ardo Calypso Breast Pump review goes over everything you need to know to help you decide if it is a great fit for your breastfeeding and pumping journey.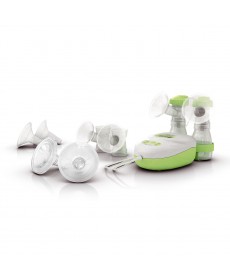 Picking a breast pump can be time consuming, stressful and confusing. And we get it- there are SO many pumps out there that it is hard to know which ones are worth it and which ones are better left behind.
There is nothing worse than getting a breast pump and finding out that it doesn't checks all the boxes for your wants and needs. So before making an investment in something that could be a big part of your life be sure to read up and learn all you can about your options.
The Ardo Calypso Breast Pump is one of those pumps that you really can't go wrong with. First of all, it is a double electric breast pump meaning you can pump both breasts at the first time making your pumping session quick and efficient.
The Calypso Double Breast Pump is perfect for all moms. Whether that means you are pumping at home or work- you can take it on the go for all your activities.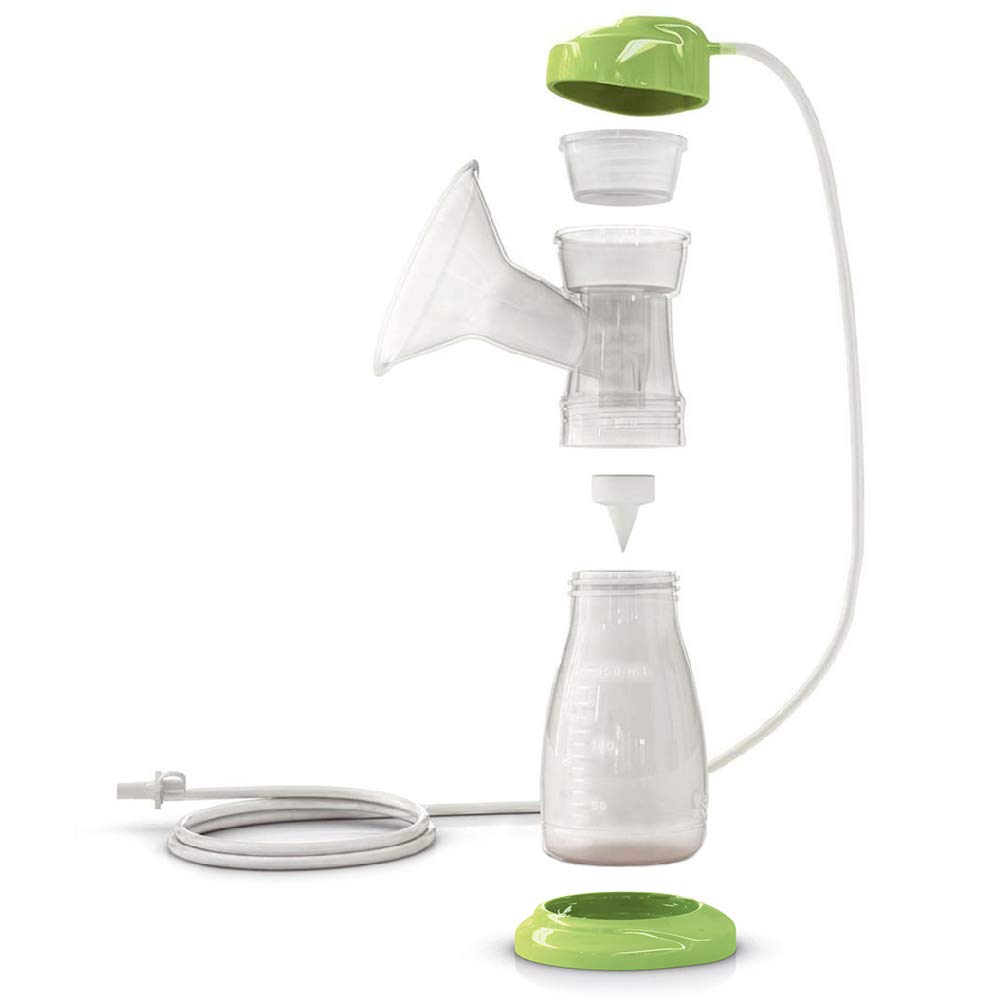 The Breastfeeding Mama's Online Breastfeeding Course
Whether you are a seasoned breast feeding mama or a first time mom- be sure to register for our Complete Breastfeeding Course and learn the secrets to successful breastfeeding
We also offer mini courses:
If you are on this page, chances are, you are going to be pumping. I HIGHLY recommend at least taking our Milk Supply and Pumping – it's just $19.
Features
Extremely quiet for discreet pumping
Warranty with the Ardo pumps is 400 hours or 1 year
It is a closed system meaning there is a barrier in between the milk collection side and pump tubing that keeps breastmilk from being exposed and making it so milk also cannot enter the motor or tubing preventing mold and mildew.
Lightweight and compact- it's only 1 lb.
Backlit LCD display
The suction strength and frequency settings can be adjusted individually and independently from each other with 64 total settings
AA battery capability for pumping when on-the-go or during a power outage
Efficient and comfortable
Includes a cleaning brush
Three different breast flange sizes included
What it includes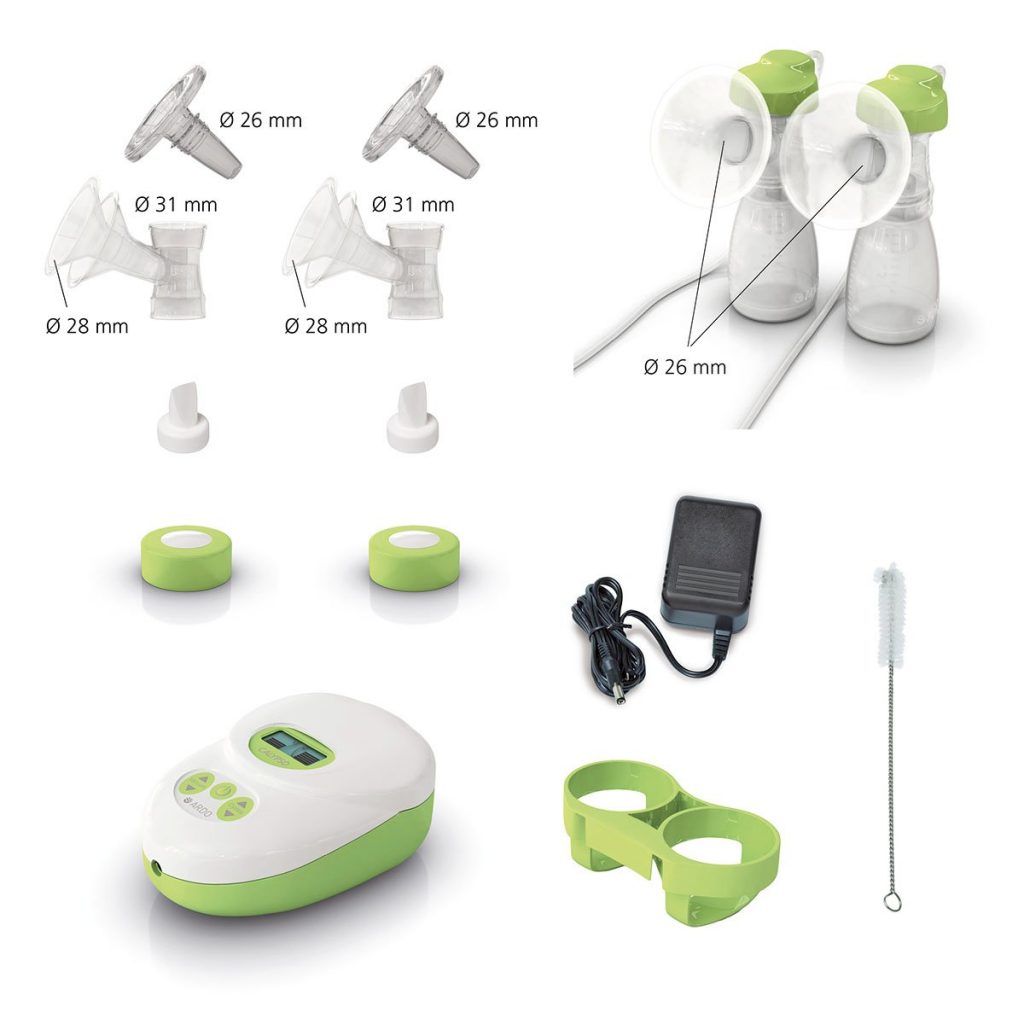 Calypso breastpump,
2 pumpsets with multiple breast shells (26 mm and 31 mm)
2 breast shell inserts (28 mm),
2 Optiflow 26 mm,
brush for cleaning
bottle holder
battery compartment,
power adapter
2 lip valves (spare part)
There are also several cool accessories you can purchase as well. Complete with stylish breast pump messenger bag, cooler bag, and related accessories
Price and where to buy it
You can find the Ardo Calypso on their website and it sells for $199.95
or find it on Click here to find out if your insurance covers this breast pump.
What makes it different
Mothers have come to believe that in order for a breast pump to work successfully, it must have a strong suction (vacuum). It's widely believed that in order to remove milk the pump's suction has to be high, and if a pump has low suction, it is not a good pump. However, that's just not true and the Ardo Calypso is proof.
The suction (vacuum) of a breast pump is either generated by a piston motor or a diaphragm motor. Almost all personal pumps are diaphragm pumps which work by utilizing a flexible, circular diaphragm that bows in and out to build up the desired vacuum pressure. As the internal diaphragm bows in and out, the nipple is pulled into the flange, then is quickly released – often causing a painful snap-back effect (think of a rubber band snapping). It is not uncommon to see nipple damage as a result of aggressive diaphragm pumps. This nipple pain and general discomfort with pumping can ultimately lower a mother's milk supply or make her give up pumping altogether.
The Ardo Swiss-made piston pumps, designedalong with lactation consultants, draw in and pushes out the nipple at the same rate of speed, never fully releasing the vacuum pressure in order to truly mimic a baby's latch and suck.
The piston pump allows for appropriate nipple conduction and makes pumping a comfortable experience.
Why we like it
It's extremely portable and light weight. This is a must have for any busy mom. Pumping in one place every day is just nonrealistic and for the on-the-go mom it is essential to be able to take it with you when you need go somewhere/
Quiet- noise test shows that the Calypso is the quietest breast pump on the market which is important when pumping next to a sleeping baby
Comfort- not all pumps are created equally. This pump is comfortable and will take your pumping experience up a notch
Ease of use- easy to put together and easy to follow instructions on how to use.
Recommend by midwives- 97% of midwives recommend the ARDO Calypso over other brands
FDA approved– All Ardo breast pumps are checked by the FDA Administration
More out put- get more milk in less time due to the unique design
Who is this pump good for?
This pump was made with all moms in mind so this pump is ideally perfect for ALL mothers.
Whether you plan to pump at home or at work this is an ideal pump because of how light weight and portable it is. Because it is quiet and efficient you will spend less time pumping than other traditional pumps. If you value your time and ease of comfort than this pump is for you.
Other Posts You May Enjoy: