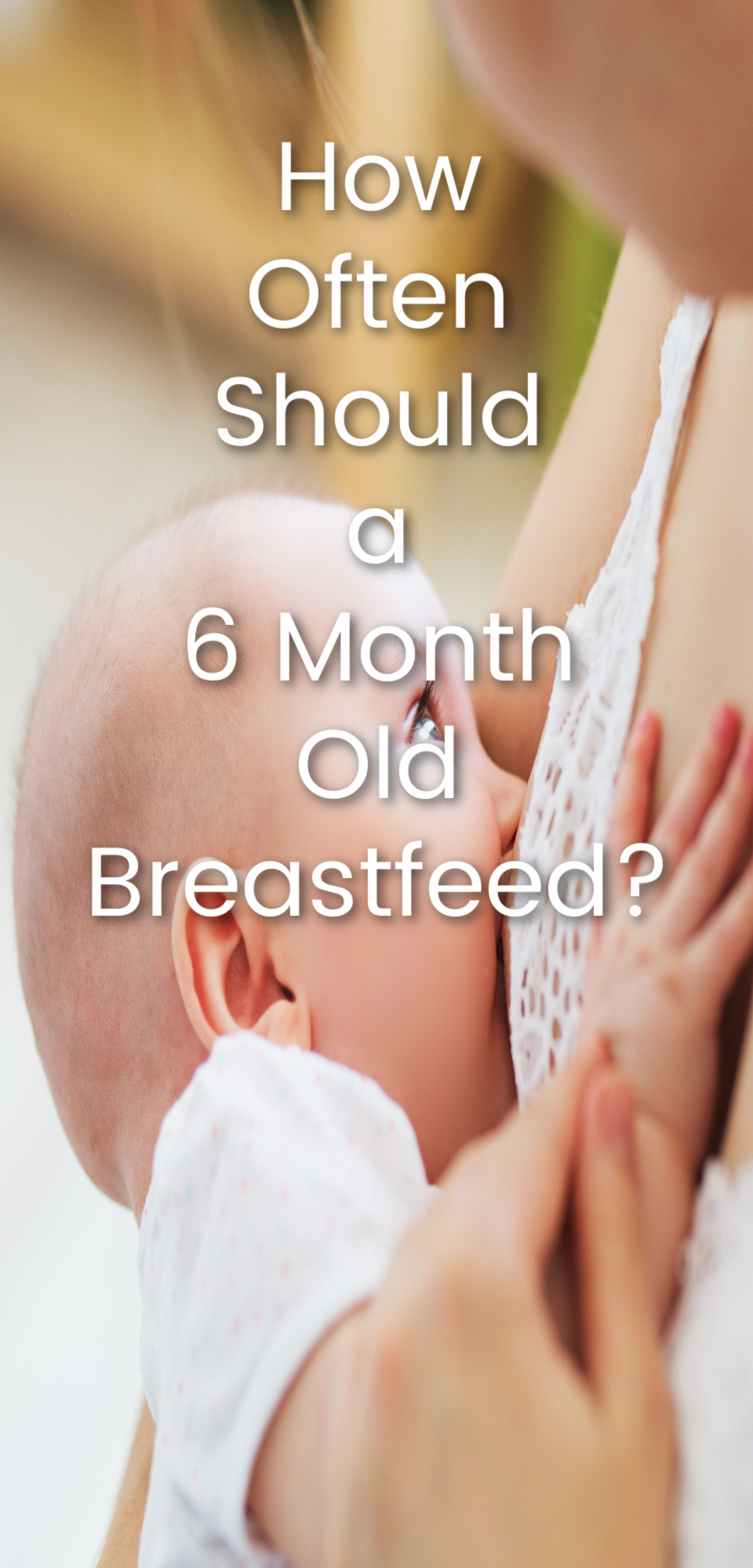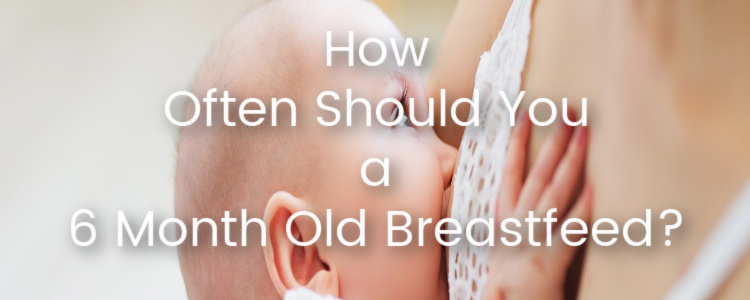 As your baby gets older you may wonder how often they need to breastfeed during the day. While every baby is different it is important to make sure they are getting the minimum amount needed. Most babies may begin to eat solids around six months which could change how often they want to breastfeed.
How often should a 6 month old breastfeed?
During your baby's first six months you won't need to give them water, baby cereal or anything else unless you decided to supplement your breastmilk with formula.
Once your baby turns six months you may start to offer solids but that should be in addition to your breastmilk.
With all the new and exciting changes that comes with feeding your baby new foods you'll want to make sure your child is still getting enough breast milk.
A six month old baby will still need to breastfeeding at least six times a day typically every 3-4 hours. The main thing to look for is that your baby seems full and content and that your breasts seem empty after every feeding.
If you are pumping- plan on them needing roughly 25 ounces of breastmilk a day. If you feed them roughly six times a day they should be getting 4-5 ounces of of breastmilk in each bottle.
Breast milk intake really doesn't decrease in quantity until your baby is around 10.5 months old – so make sure you are prioritzing breast milk at this age still.
Some babies will eat a little less frequently or eat for shorter periods of time. It's not uncommon for a baby to get more efficient as they grow, which can result in a baby eating more and faster and going longer between feeds.
With that said – some babies DO feed more frequently still at this age, so as long as your baby is growing well and happy – try not to worry too much about the frequency!
Feel free to download one of these printables to help you keep track more easily:
New to breastfeeding? Need a refresher for a second baby? Make sure you signup for "The Complete Online Breastfeeding Class". This on demand class is designed to help you meet your breastfeeding goals.
Other articles you may enjoy: