Best Breastfeeding Positions for C-Section Recovery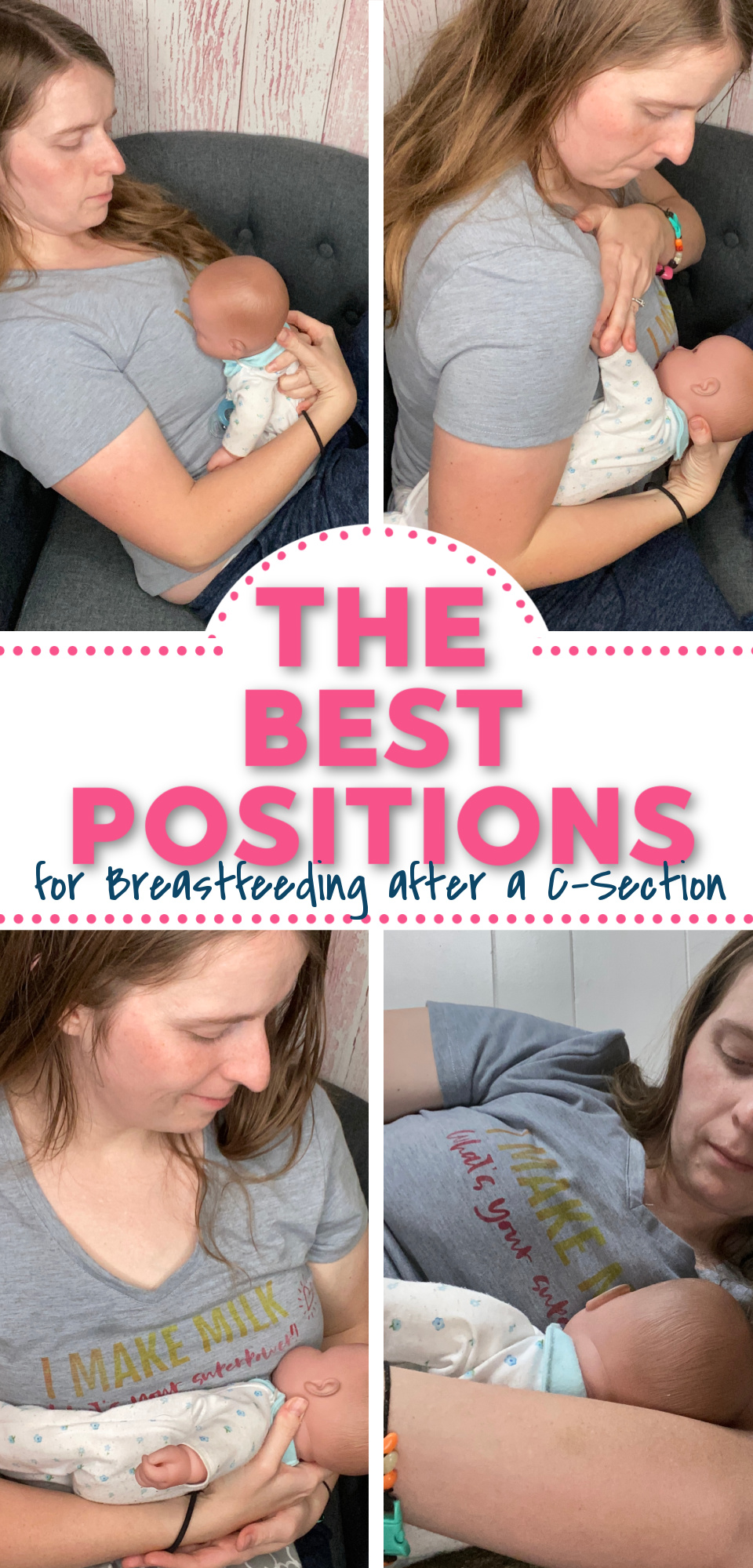 Breastfeeding after a c-section might require a little bit of extra help when it comes to getting comfortable. Here are the best c-section breastfeeding positions to help ease discomfort and pain!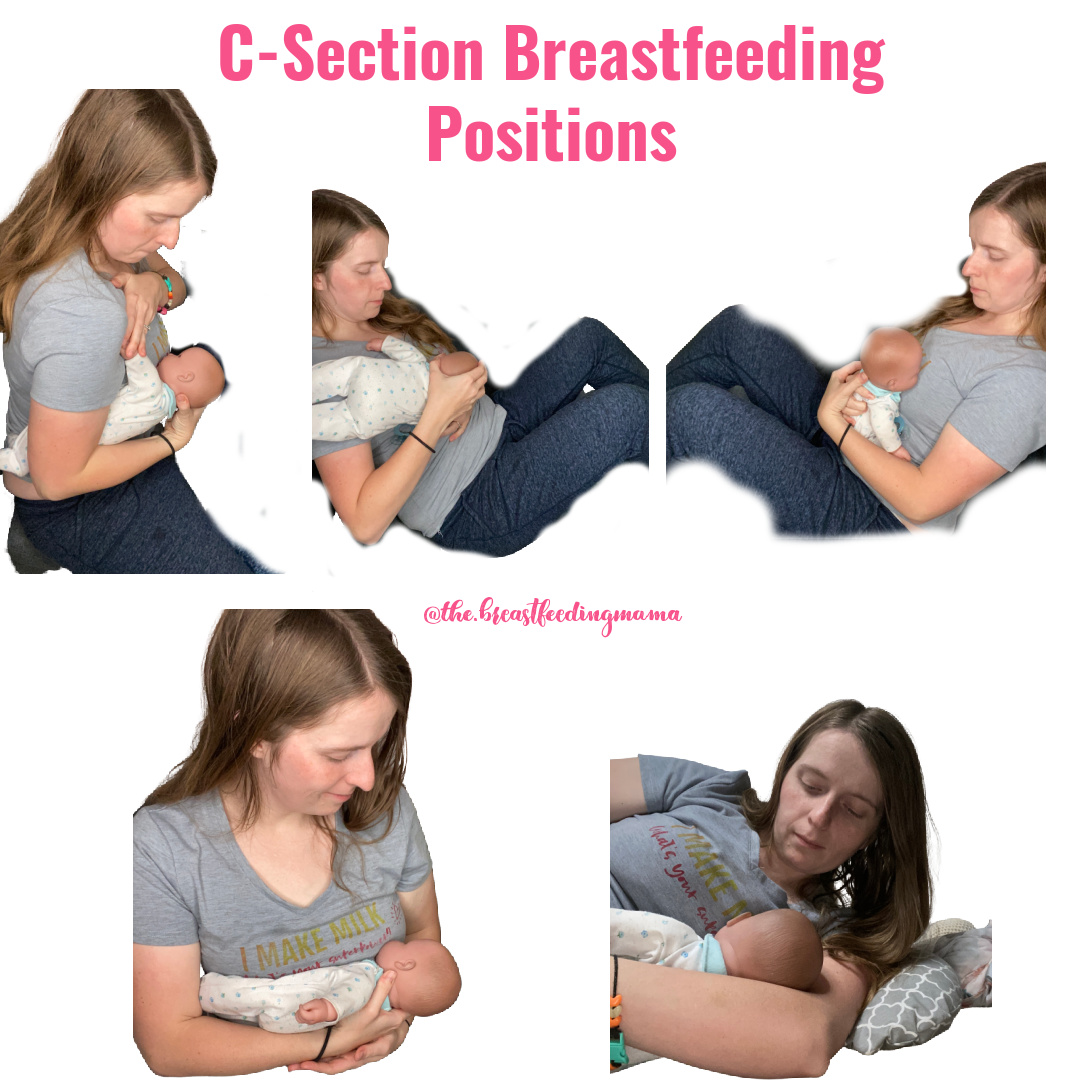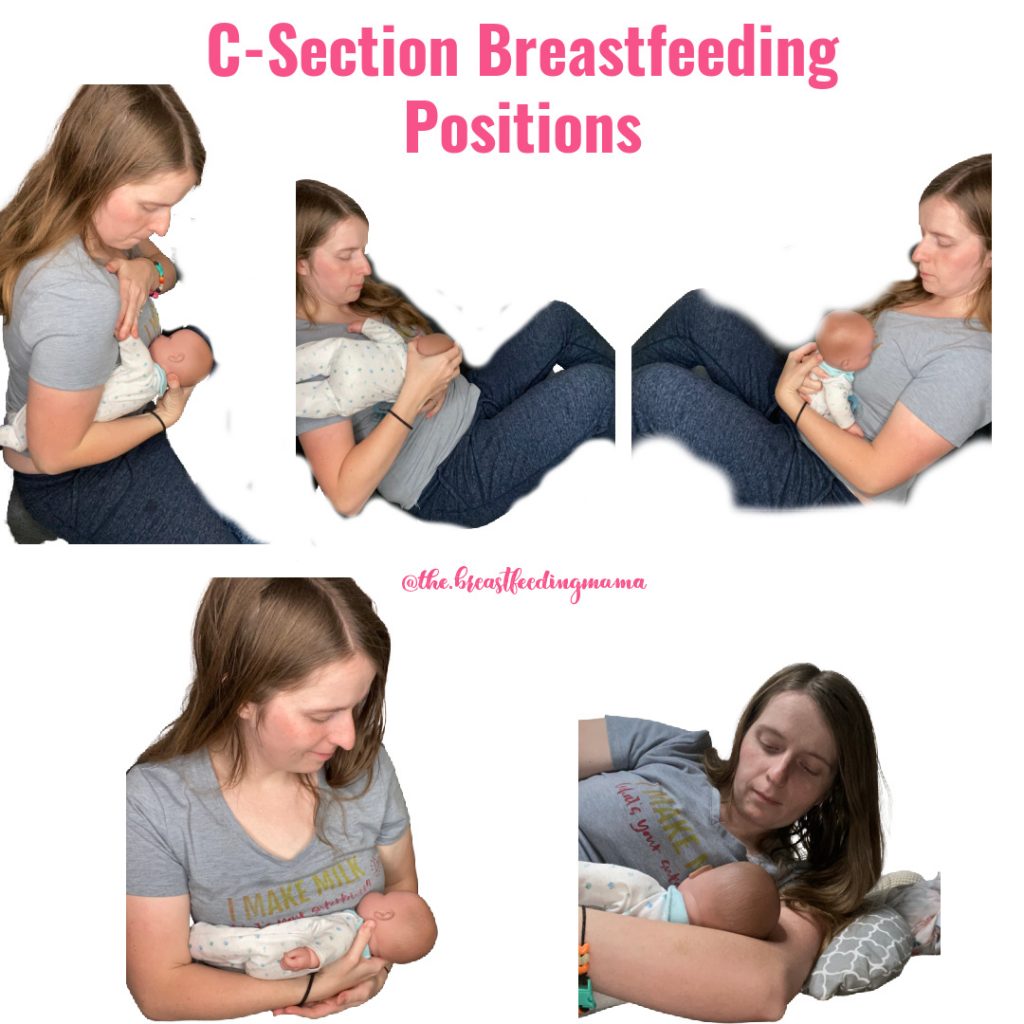 Breastfeeding after a C-section can be painful in certain positions. This can make it more difficult to even want to breastfeed, so knowing what positions are preferred can be essential!
In my previous articles 6 Helpful Tips For Breastfeeding After a C-Section and 8 Breastfeeding Problems After a C-Section (And What You Can Do!), I mentioned positioning several times…and now it's time to dive deep!
Below you will find four of my favorite breastfeeding positions for c-section recovery! The most important thing is to make sure you aren't putting too much pressure on your incision site.
Positioning is just one thing to consider when breastfeeding after a C-Section. If you are feeling lost and in need of some breastfeeding support, make sure you sign up for "The Complete Online Breastfeeding Class". Being informed is one of the biggest keys to success when it comes to breastfeeding after a C-section.
I know how it feels to struggle to breastfeed, and this course is designed to give you the best information to make the most informed decision for your child in just a few hours.
Laid Back Nursing (Biological Nurturing)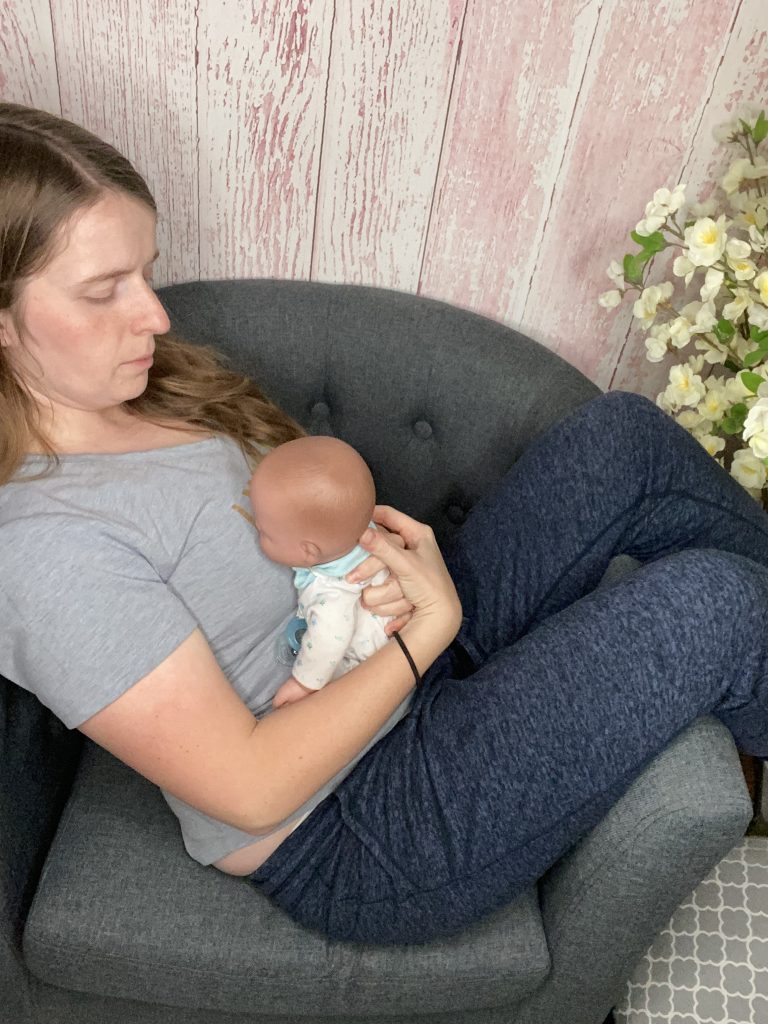 This is my number one position for all new mothers. It's very easy to do in a hospital bed since you can usually adjust the recline on the bed.
Laid back nursing is essentially leaning back so you can comfortable and placing yourself tummy to tummy with your baby. Gravity helps keep them in place, and this can be a very soothing position for baby. This can actually also help with self-latching of the baby!
You will want to have your baby's nose level with your nipple and position their feet away from your incision site. Many babies are small enough that they won't bother it or even reach it.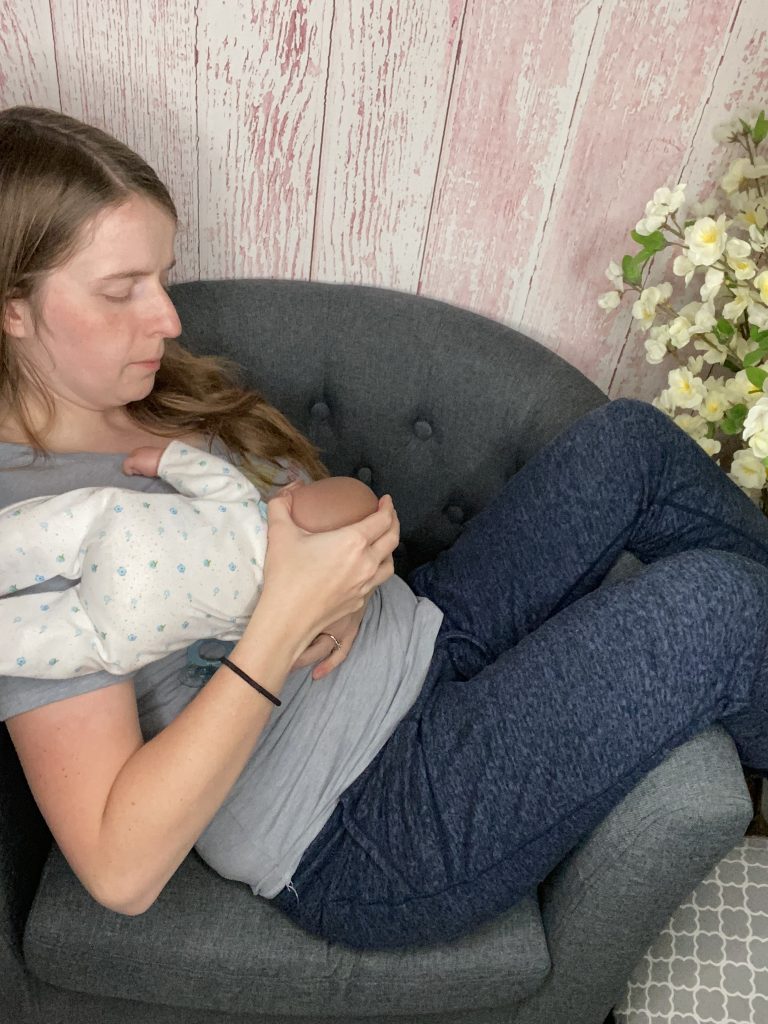 You can definitely do laid back nursing while recovering from a c-section. If you are finding that there is too much pressure on your incision, you can actually have your baby lay over your shoulder and across your breasts while you are laying down. This obviously requires a large area for you to be laying down on, but it's worth a try!
Football Position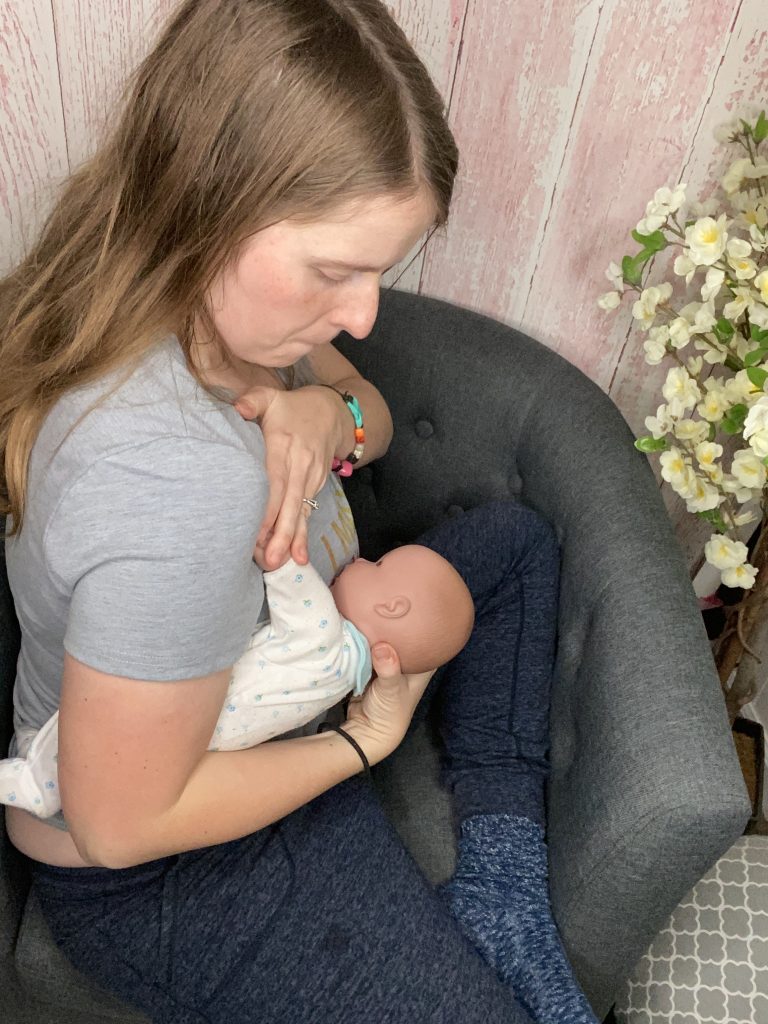 The football position is one of my favorites for newborns, but especially for c-section mamas. Becaus ethe baby is facing away from your belly, they really aren't going to be putting on pressure on it.
For the football position, your baby rests on your forearm while tucked under your side. They will be tucked in closely to you, and it can be pretty easy to adjust your baby's height in order to have them nurse more effectively.
Side Lying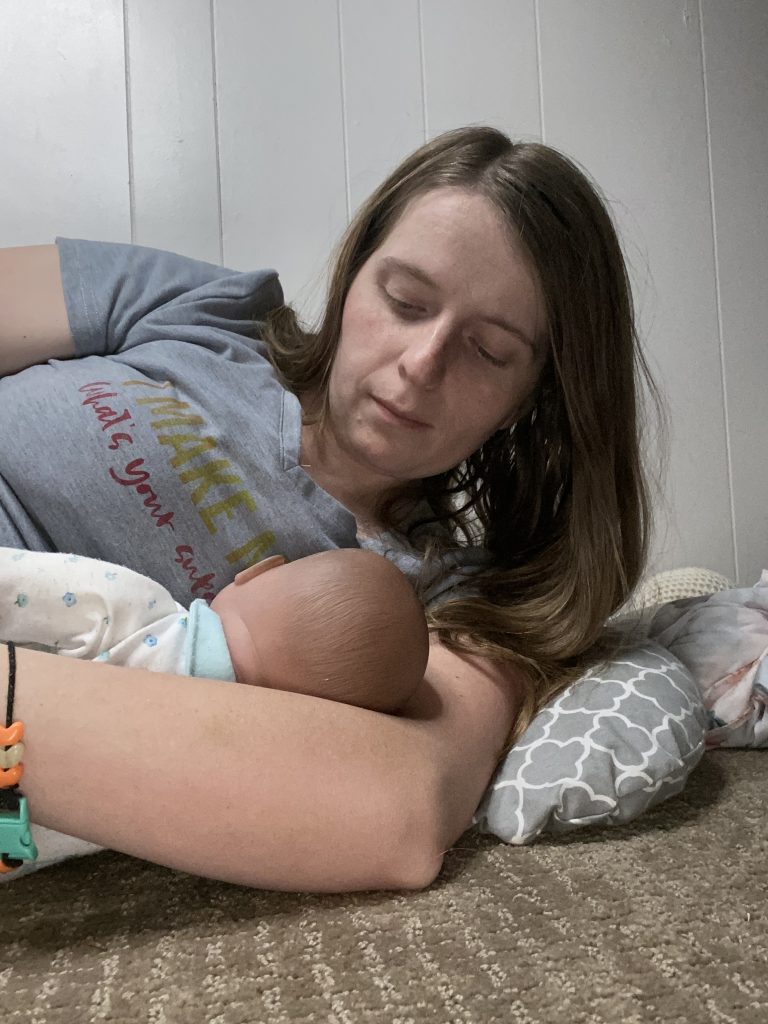 I love side lying, though I personally find it difficult with my newborns because they are pretty small. It's not a position I regularly use until they are a little older, just because it feels awkward otherwise.
However, if your baby can latch well in the side lying position, this can be a great way for you to rest and recover after your C-section, as well as relieves any pressure on your c-section scar!
Cross Cradle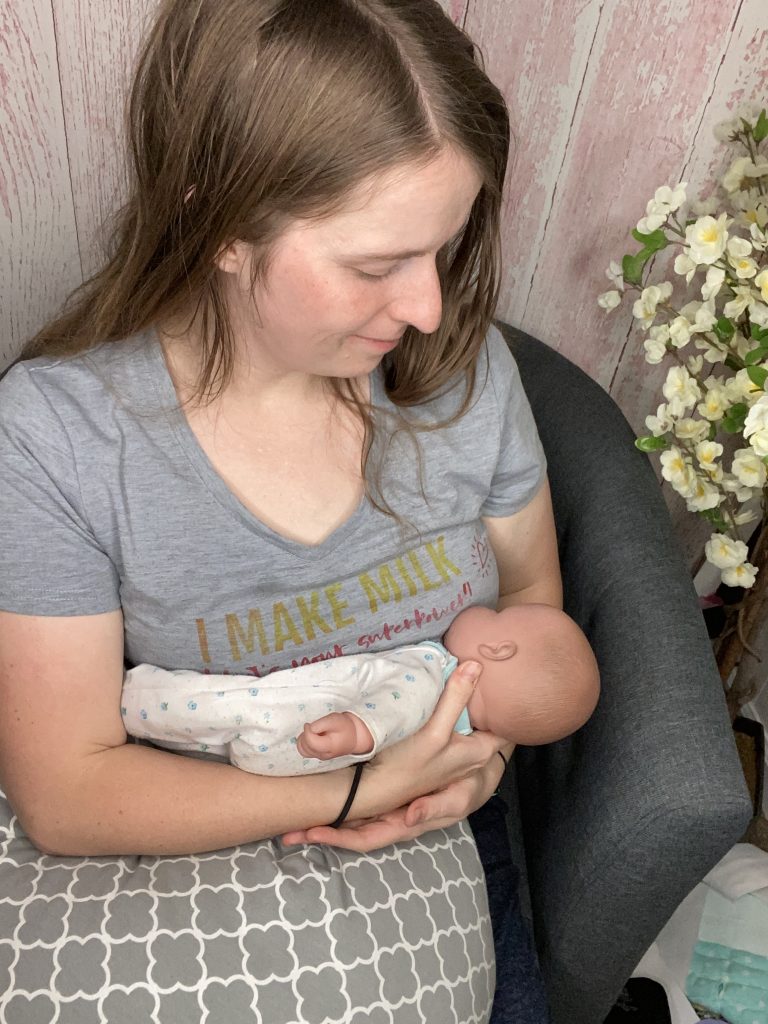 The cross cradle is a popular position for newborn babies. With this position, you hold your baby with the opposite arm that you are nursing from. It can be easy to reposition your baby so they are in a position where they can easily latch, and I find it easier to position them to not be on your incision site in this position.
Best Breastfeeding Pillow After a C-Section
Nursing pillows can be really helpful with positioning after you give birth. Some of them may be a little tricky or irritating to your scar, though, after a C-section.
After doing some research, here are the pillows that people seem to recommend most after a C-section:
My Breastfriend (mothers like that this is more secure than other nursing pillows and doesn't shift around as much)
Leachco Natural Boost – This one is pretty cool because it has a pillow that helps you lift baby up closer to your breast without needing to lean over.
Mama Llama Baby has a great one. It is so comfortable and customizable for all new moms, but if you had a c-section, it can make it easier to find a position that feels comfortable for you. BFMAMA10
More Breastfeeding Posts You May Enjoy:
Katie Clark is an International Board Certified Lactation Consultant (IBCLC). She has helped thousands of mothers and families around the globe navigate breastfeeding challenges and questions since 2015. She has a passion for creating research-based, helpful breastfeeding education and helping parents find a way to make breastfeeding work for them. Katie is a mom of three little boys and lives in the great state of Colorado. She also has a degree in Communications with an emphasis in print journalism.