Interactive Breastfed Baby Growth Chart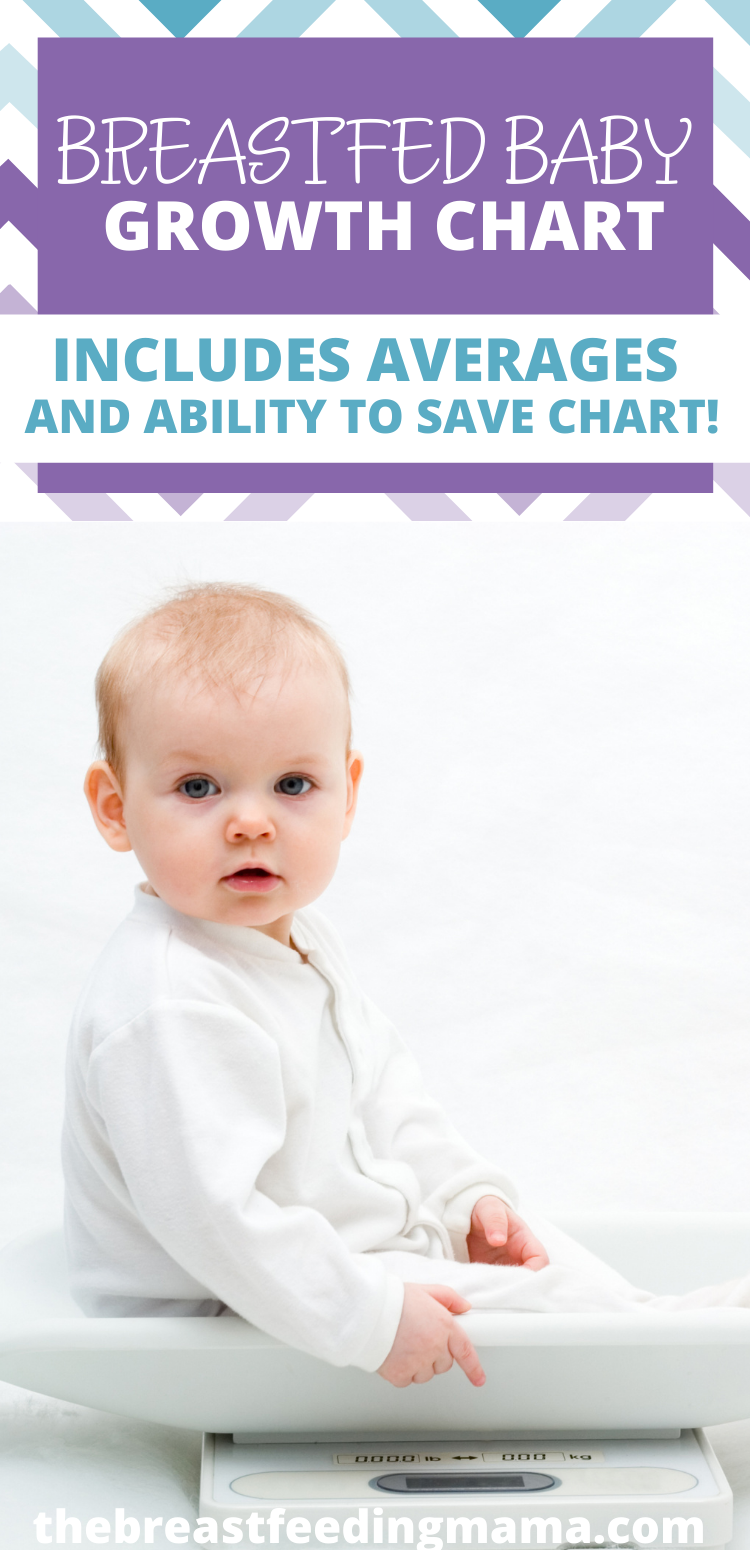 Curious about your breastfed baby's growth? Check and monitor your infant's growth with our free calculator. This is based on the WHO Guidelines for children under 2. You can even save your progress for later! Iinformation available for pounds and grams.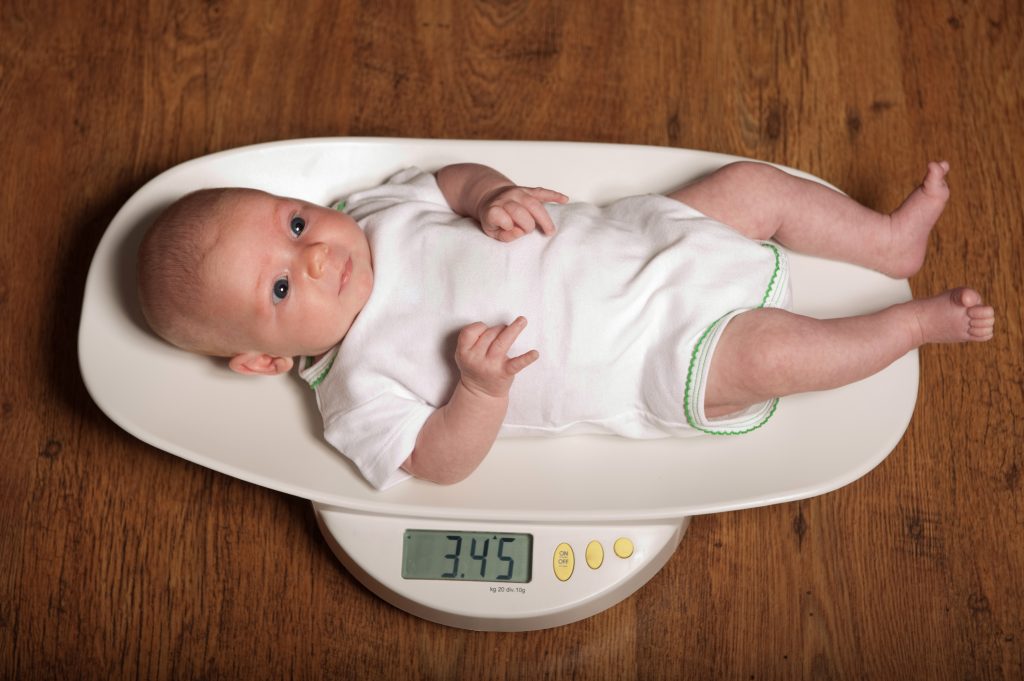 Infant Growth Chart Calculator for WHO Guidelines
When I was carefully following my children's growth curves for one reason or another, I always found myself trying to find a good growth calculator and chart online.
I never found one that I really liked – especially because I'd always have to re-enter the data each time I went to check the curve.
There are plenty of apps like that these days, but I recently developed an infant weight gain calculator for all of you to use. The data will track itself on the growth chart, and it automatically saves it for future use IF you use the same browser and haven't deleted your cookies.
This chart is based on the WHO growth chart scale. Please make sure to always stay in contact with your doctor regarding your child's growth and only use this as a reference point. It may also be used for infant's who are formula-fed.
If you are breastfeeding your baby, check out one of our online breastfeeding classes. These classes are designed to help prepare you to help your baby grow and thrive on breast milk and help you through any of the ups and downs – including weight gain issues – all from the comfort of your home!
Breastfed Baby Growth Patterns
The WHO Growth chart is the standard for up to two years- especially for breastfed babies. After two years, most practices transition to the CDC chart, though the graph below will work for up to five years.
Here are the average expected growth patterns for breastfed infants:
| | | | | |
| --- | --- | --- | --- | --- |
| Age | Weight per week (oz) | Weight per week (grams) | | |
| 0-4 months | 5.5-8.5 ounces | 155 – 241 grams | | |
| 4-6 months | 3.25-4.5 ounces | 92 – 126 grams | | |
| 6-12 months | 1.75-2.75 ounces | 50 – 80 grams | | |
source
How to Use this Chart/Calculator
Here is a demo of how to use chart:
Growth Chart for Baby
This does not have the ability for you to put actual lbs and ounces. In order to get the decimal, you need to take the number of ounces (so if your baby is 6 lbs 13 ounces, you would take 13 ounces) and divide by 16 – and then you would be 6.8125, which is what you'd put in the chart below. You can use a calculator below this chart if you need help.
Baby Infant Growth Chart Calculator
Does your child have the right weight for his/her age? Enter your child's information to get your answer.
More Posts You Might Enjoy: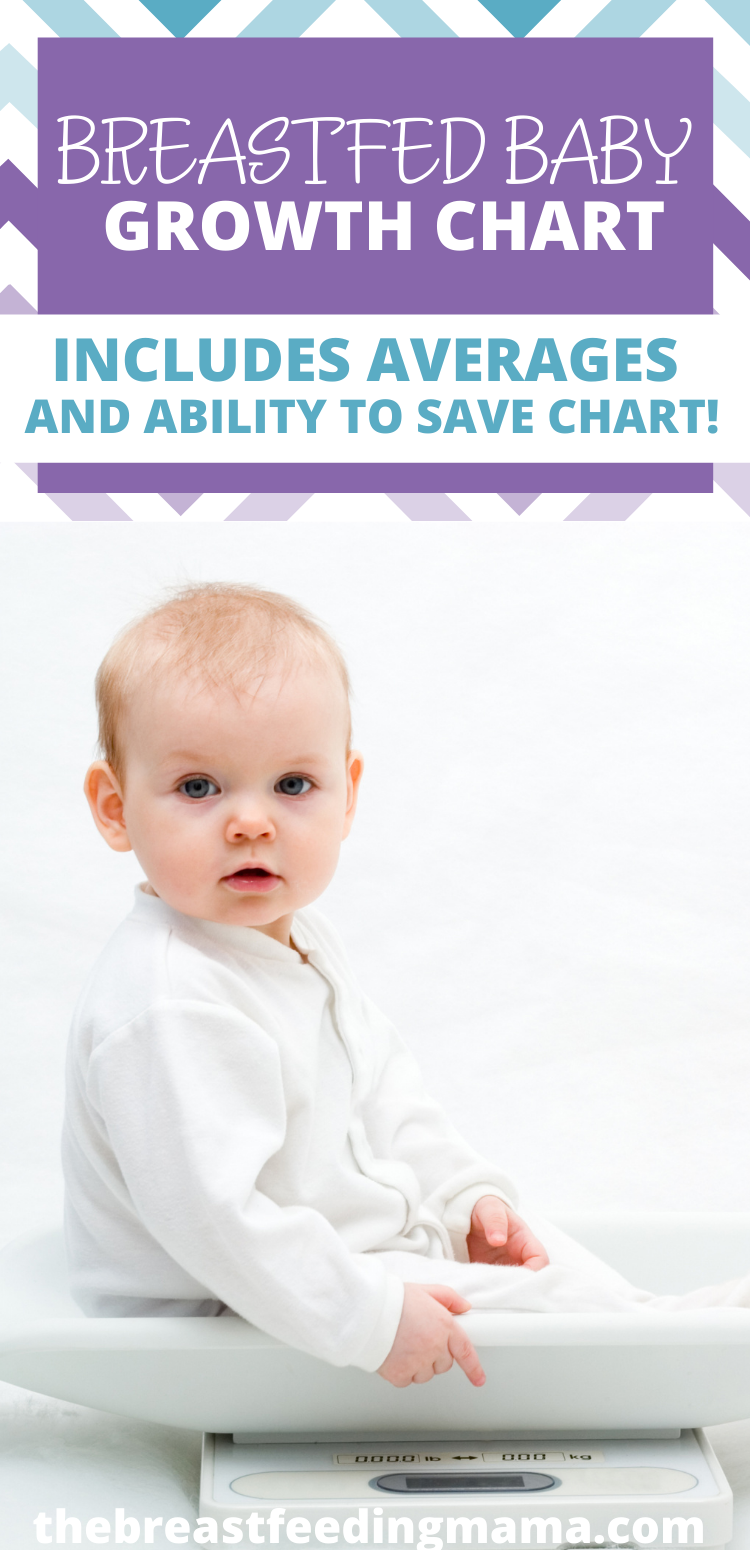 Katie Clark is an International Board Certified Lactation Consultant (IBCLC). She has helped thousands of mothers and families around the globe navigate breastfeeding challenges and questions since 2015. She has a passion for creating research-based, helpful breastfeeding education and helping parents find a way to make breastfeeding work for them. Katie is a mom of three little boys and lives in the great state of Colorado. She also has a degree in Communications with an emphasis in print journalism.