6 Best Probiotics for Breastfed Babies + What You Should Know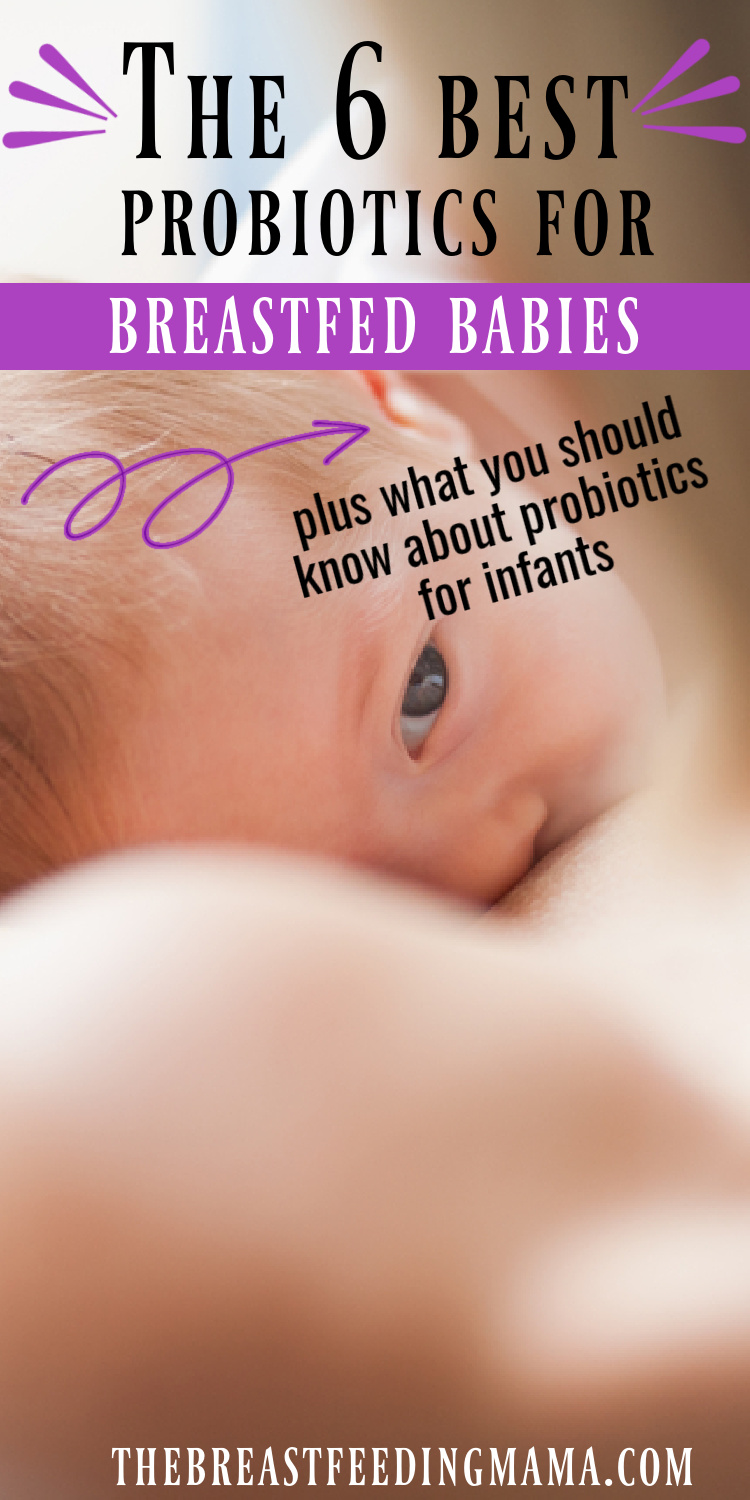 If you're a breastfeeding mom, you may be wondering if you should give your baby probiotics. After all, probiotics are great for adults— so they must be good for babies too, right? The answer is yes! Probiotics can help support your baby's immune system and the infant's gut microbiome. But which probiotic and probiotic strain is best for your little one? Read on to learn more about the six best probiotics for breastfed newborns and babies, as well as some of the health benefits of probiotic supplementation.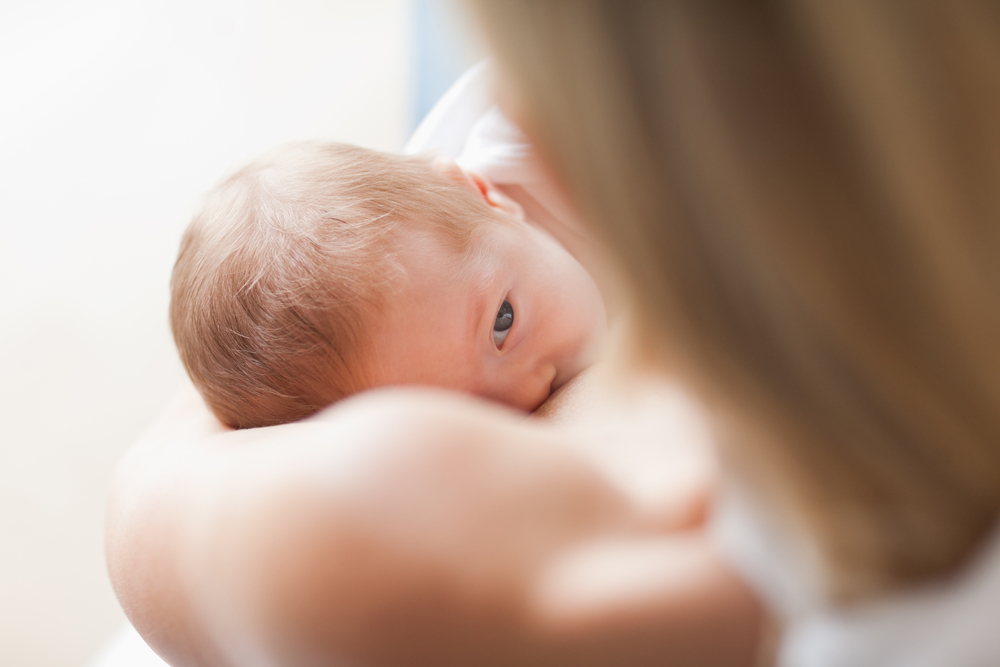 Probiotics are live bacteria and yeasts that are good for your health, and they can be found in both food and supplements. They help to support the gut microbiome, which is essential for a strong immune system. There are many different types of probiotics available, so it can be difficult to decide which one is right for your child. But don't worry, we've got you covered! Here are five of the best probiotics for breastfed newborns.
It can be difficult to know which probiotics are right for your child. It is a huge industry, and it can be hard to know if your breastfed baby even NEEDS probiotics.
With so many different types of probiotics available, it can be hard to decide which one is right for your child and if it's right for your baby.
Always talk with your medical provider before starting a new supplement for your baby.
Best Probiotics for Breastfed Babies
Here is a brief overview of my top recommendations. There will be more details on each of these as well.
| | | | | | | |
| --- | --- | --- | --- | --- | --- | --- |
| | Lovebug 0-6 Months | Evivo | Smidge | Klaire Labs | Mary Ruth | Probonix |
| Price | $19.95 | $79 | $75 | $44.99 | $25.95 | $32.94 |
| Servings | 30 | 30 day supply | 750 | 120 | 125 | 30 |
| Storage | Room Temp | Fridge/Freezer | Room Temp – 2 weeks/fridge for long term | Refrigerated | Refrigerated | Room Temp |
| Form | Powder | Powder | Powder | Powder | Drops | Drops |
| Probiotic Strains | 3 | 1 | 7 | 10 | 4 | 8 |
| BUY | BUY NOW | BUY NOW (save $10 with AN-10-00015) | BUY NOW | BUY NOW | BUY NOW | BUY NOW |
Lovebug Probiotics Tiny Tummies Daily Probiotic + Prebiotic is a probiotic made with three clinically studied strains that have specifically been studied on newborns. It's a well-known brand and was invented by a mom. It claims to help with colic, diarrhea, eczema, constipation, and other digestive problems.
We chose this as our "TBM Favorite" because:
Low cost
Great Amazon reviews
Our personal experience with this probiotic
Convenience – no refrigeration required
W
Lovebug Award Winning USDA Organic Probiotic for Infants | Ages 0-6 Months | Helps with Colic, Reflux, Diarrhea, Constipation & Gas | Tasteless Powder | Sugar Free | Allergen-Free, Non-GMO & Vegan
FORMULATED FOR AGES 0 - 6 MONTH. Newborn babies have unique needs. Colic, diarrhea, eczema, constipation, digestive upset and weakened immune systems are just a few of the issues driven by probiotic-related deficiencies. Target these with 3 clinically studied newborn-specific strains.
SUGAR FREE & ALLERGEN FREE. Make sure that the benefits of a multi-strain clinically studied probiotic aren't cancelled out before they even reach your infant's tummy. Probiotics have to be sugar free and allergen free.
EASY-TO-USE TASTELESS POWDER. A tasteless powder that can be mixed into expressed milk. LoveBug Infant Probiotics are also free of artificial flavors and colors. INDIVIDUAL STICK PACKS. Give your baby the exact right serving of probiotics every day with pre-portioned stick packs - 1 Billion CFU of clinically studied strains LGG and B Infantis.
AWARD WINNING. Lovebug is the proud recipient of the Gold Medal Mom's Choice Award, the Eco-Excellence Award, and various widely recognized "Product of the Year" accolades. These awards recognize Lovebug's commitment to not only quality and purity, but also crafting products that meet the unique needs of toddlers and young children.
LOVEBUG – THE NAME YOU TRUST IN PROBIOTICS FOR THE FAMILY. Created by a mom, for moms & trusted by moms everywhere, our staged-line of probiotics has you covered for the whole family. All of our products are third-party tested and manufactured in the USA, in a GMP registered facility to the highest quality standards.
Price:
$19.95 for 30 servings for the powder
Form:
They offer a powder and liquid formula. I am specifically focusing on the powder in this post. The liquid has good reviews, and it contains three more strains of probiotics.
Strains:
The newborn powder contains:
Bifidum infantis
Bifidum lactis
Lactobacillus rhamnosus
The 6-12 month powder has five strains and the probiotic drops contain six strains.
CFU count:
0-6 month powder: 1 billion of their propreietary probiotic blend
What age:
LoveBug has different products for different ages – there is one for 0-6 months, 6-12 months, and toddlers. Their Probiotic Drops are for 0-24 months.
What We Think You Should Know:
Offers a potent probiotic at a low price point
No refrigeration needed
Multi-strain, multi-billion CFU powder that's easy to mix into food or drinks
The powder is tasteless
Contains prebiotics
Sugar Free
Be cautious if your child has dairy allergy
Different types of probiotics for different ages
Very favorable reviews on Amazon
This is an infant probiotic powder for babies 0-12 months old. It is made with patented, human-based Bifantis® culture that has been clinically studied and shown to be safe and effective in infants as young as 2 days old up to 12 months of age.
While I have not personally used Smidge, I am impressed by the company as a whole. They seem very dedicated to providing very high-quality products. It is $75, but it includes A LOT of servings.
Price:
$75 for 750 servings
Strains:
Bifidobacterium infantis
Bifidobacterium bifidum
Bifidobacterium longum
Lactobacillus salivarius
Bifidobacterium breve
Bifidobacterium lactis
Lactobacillus gasseri
CFU:
1.45 billion
Form:
Powder
What age:
Newborns to 12 months
Storage:
Can be kept at room storage for up to two weeks but should be refrigerated for long-term storage.
What We Think You Should Know:
They omitted certain strains that are linked to histamine intolerance, d-lactic acidosis and other adverse reactions.
Freeze Dried
Free of additives and all common allergens
Does not contain prebiotics
Comes with a handy dosage spoon so you can measure out exactly how much your little nugget needs each day.
High-quality product from a company that seems dedicated to quality
Evivo Infant Probiotics are not your ordinary probiotics. Evivo infant probiotic helps with immune system development while also making sure your little one has happy and healthy gut bacteria now and long into the future, giving them a head start that will pay off in benefits for years to come. They are the only probiotic to contain activated b. infantis EVC001.
Sale
Evivo Probiotic for Babies 0-6 Months – Colic, Gas, Diaper Rash- Probiotic B. infantis EVC001 – Frozen for Freshness – 28 Packets, 4 Weeks Supply
Establish good gut health for your baby early by feeding pediatrician recommended Evivo baby probiotic from birth, as a healthy gut microbiome helps with immune system development keeping your baby happy and healthy now and long into the future
Only Evivo baby probiotic contains the clinically proven* strain activated B. infantis EVC001, the good bacteria essential to newborns and babies, that can crowd out bad bacteria linked to colic, gas, eczema, diaper rash, and allergies
Evivo infant probiotic is quality tested and contains 8 billion CFUs of activated B. infantis EVC001, a live bacteria stored cold for potency so that it can start working immediately to improve gut function within days of feeding to your baby
Easy to prepare, just combine Evivo probiotic powder with a few drops of breast milk or formula and feed to baby daily using the included mixing bowl and syringe
The infant starter kit comes with 28 individually wrapped packets for a 4-week supply of Evivo baby probiotic which you can keep in your freezer or refrigerator until ready to use
Price:
$79.00 for one month, $129 for two months, $169 for three months
Save $10 on Evivo.com with code AN-10-00015
Form:
Powder – can be mixed with breast milk or formula and fed via syringe
Strains:
Bifidobacterium infantis EVC001
CFU count:
8 billion per serving
What age:
It says it is for 0-6 months, though comments show that babies older than that use it.
What We Think You Should Know:
Clinically Proven
Contains no artificial ingredients or common allergens – the only two ingredients are b. infantis and lactose.
More expensive than most probiotics.
Must be refrigerated or frozen
Quite a few comments note that it's somewhat difficult to mix well
Some parents report that their baby seemed to have more stomach issues/fussiness when they first started using Evivo.
This is a multispecies probiotic designed to meet specific needs of infants. Each serving provides 5 billion CFU (colony forming units) blend of five Lactobacillus and five Bifidobacterium species. The product can be mixed with expressed breast milk, formula, or solid food at room temperature. They also say you can serve a small amount from your finger or nipple.
Klaire Labs Ther-Biotic Baby - Infant Probiotic Powder - Bifidobacterium Infantis & More - Gut & Immune Support Baby Probiotics - Hypoallergenic - Mix with Breast Milk or Food (120 Servings)
A multispecies probiotic to meet the special needs of infants.* Ther-Biotic Baby (formerly Ther-Biotic Infant) packaging may vary as Klaire Labs transitions to SFI Health labeling in 2022.
5 billion CFU blend of five Lactobacillus and five Bifidobacterium species.
Powder can be mixed with expressed breast milk, or solid food at room temperature.*
Hypoallergenic* product free of the following common allergens: milk/casein, eggs, fish, shellfish, tree nuts, peanuts, wheat, gluten, and soybeans. Contains no artificial colors, flavors, or preservatives.
Trusted by healthcare practitioners since 1969, Klaire Labs products are developed closely with physicians and are intended to be used as directed by a healthcare practitioner.
Price:
$44.99 for 120 servings
Form:
Powder
What age:
Newborns and up
Strains
This probiotic contains ten different species of probiotics:
Lactobacillus species

Lactobacillus rhamnosus
Lactobacillus casei
Lactobacillus paracasei
Lactobacillus gasseri
Lactobacillus salivarius

Bifidobacterium species

Bifodobacterium infantis
Bifidobacterium bifidium
Bifidobacterium longum
Bifidobacterium breve
Bifidobacterium lactis
CFU count:
5 billion per serving
Storage:
Can be stored at room temperature for up to two days but should be refrigerated otherwise
What We Think You Should Know:
Hypoallergenic product free of many common allergens
Contains no artificial colors or flavors
Lactose-free
Probiotic has been freeze-dried
Can be mixed with solid food at room temperature
Klaire Labs has been around for many decades
This is an infant probiotic in a liquid form. It is organic and designed to help develop a healthy digestive tract. It contains four strains of probiotics.
Price:
$25.95 for 125 servings
Save 10% with the code THE.BREASTFEEDINGMAMA10
Strains:
Bifidobacterium lactis
B. infantis
B. bifidum
Lactobacillus reuteri
Form:
Liquid
What age:
They suggest 6-12 months but to talk with your doctor
Storage:
Refrigeration after opening
What we think you should know:
Easily administered with drops
Very high-quality
100% guarantee
There was a voluntary recall on a batch of some of their probiotic liquids in 2021 – you can read about that here
This is a probiotic for babies specifically designed to help both their digestive systems and immune systems. It contains a proprietary formula that has a "one-of-a-kind acid-coating process enables the live bacteria culture to pass safely through the destructive and acidic environment of your stomach and into your gut."
Probonix Probiotics for Babies, Organic, Non-GMO Liquid Probiotic Drops with 8 Live Probiotic Strains to Support Gut Health for Newborns and Infants Ages 0 to 12 Months - 1 Month Supply - Grape
HAPPY TUMMY. HAPPY BABY - Probonix will help your baby reach a healthy balance of bacteria in the gut, leading to a healthier immune system, better digestion, and lower chances of long-term GI health issues. Probonix could help your baby with issues like: gas, colic, thrush, diarrhea, eczema, constipation, asthma, lactose intolerance, and more!
PROPRIETARY FORMULA INCREASES EFFECTIVENESS - For a probiotic to be effective, the live bacterial cultures must survive the harsh environment of your stomach to reach your intestinal tract. Probonix's one-of-a-kind acid-coating process enables the live bacteria culture to pass safely through the destructive and acidic environment of your stomach and into your gut. Competing products may promise more probiotics per dose, but Probonix Restore will get more of them alive and to your gut.
8 LIVE PROBIOTIC STRAINS - Our liquid probiotic uses an exclusive formula of 8 of the most effective probiotic strains: lactobacillus rhamnosus, lactobacillus acidophilus,bifidobacterium bifidum, bifidobacterium breve, bifidobacterium infantis, bifidobacterium lactis, bifidobacterium longum, and lactobacillus reuteri.
TASTES GREAT AND EASY TO USE - No refrigeration required. The liquid format makes it easy to give to infants and small children. It can be placed directly on the tongue. Or if your child doesn't want to take the drops directly, the required dosage is small enough that your child won't even notice it in a drink under 110 degrees Fahrenheit (temperatures of 110 and above will start to kill off the healthy probiotics in the mixture).
100% NATURAL INGREDIENTS - Probonix is an organic, non-GMO, and all natural supplement free from gluten, dairy, sugar, soy, eggs, fish/shellfish, and peanuts/tree nuts. There are no chemical additives or unnatural ingredients in Probonix. Probonix is one of the only scientifically-tested supplements proven to deliver a maximum effective dose of live bacteria into the GI tract.
Price: $32.94 for 30 servings
Strains:
Lactobacillus rhamnosus
Lactobacillus acidophilus
Bifidobacterium bifidum
Bifidobacterium breve
Bifidobacterium infantis
Bifidobacterium lactis
Bifidobacterium longum
Lactobacillus reuteri.
Form:
Liquid Drops
Age:
Newborns to 12 months.
Storage:
Room temperature – no refrigeration needed
What we think you should know:
Unique blend and acid-coating process designed to help baby get more of the probiotic
Small dosage makes it easy to give
100% natural ingredients
Easy to add to cold milk/formula or just directly onto baby's tongue
Some say it's become more diluted from their original formula
Do Babies Need Probiotics?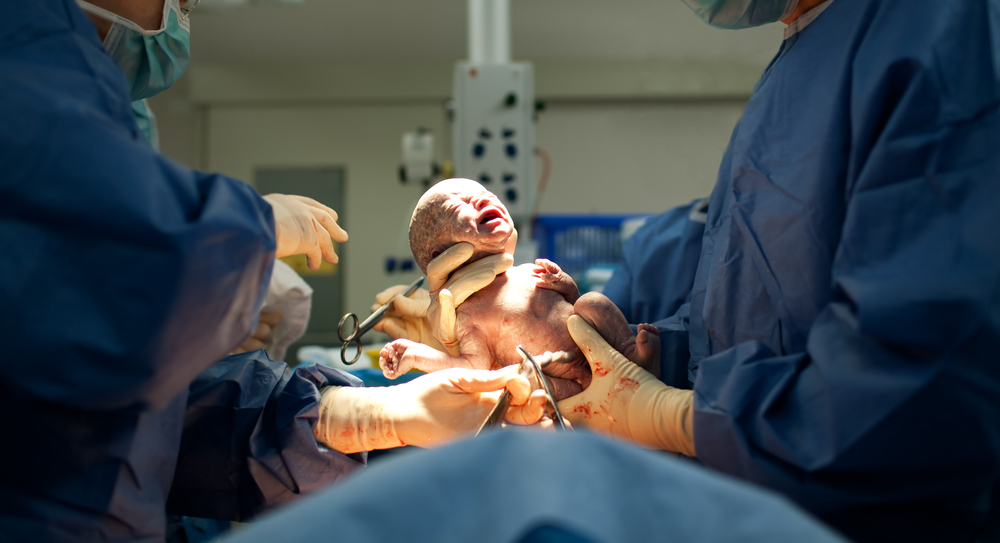 A baby's framework for a strong gut and digestive system begins at birth:
A vaginal birth transfers the mother's gut bacteria to the infant, which initiates the baby's microbiome.
Caesarean section birth may make it harder for the baby to develop a healthy balance of good and bad bacteria in their early years because there is no initial exposure to mommy's vaginal flora.
Breastfeeding can help a baby develop a healthy microbiome because it acts as food for the bacteria growth and diversity. Breast milk is high in probiotics.
Well-developed infant formula can also contain probiotics
Skin to skin contact between mom and baby, eye contact, breastfeeding, sharing the same bed; all of these things help with the microbiome.
Not all babies need probiotic supplementation, but many will benefit from them. Here are a few reasons why they might need them.
Cesarean births may make it harder for the baby to develop a healthy balance of good and bad bacteria in their early years because there is no initial exposure to mommy's vaginal flora in the birth canal.
Formula-fed infants do not get the benefits of probiotics directly from breast milk, so using a formula that has added probiotics or the use of probiotics can play an important role in forming the formula fed baby's gut biome.
Mom has stomach issues prior to birth/during pregnancy
A baby's mother had antibiotics during delivery
Whenever a baby is given antibiotics
Acid Reflux
To help prevent thrush
Newborn Gut Deficiency which can cause:
Colic-like symptoms
Trouble with bowel movements (constipation or diarrhea)
Frequent Upper Respiratory Infections
Diaper Rash
Poor Sleep
Probiotics can not only help with the gut microbiota during the first years of life, but they can be beneficial for your baby's overall health. Your baby's gut microbiome can help build your baby's immune system, prevent autoimmune diseases and other health conditions, and just help with your baby's overall health.
Do Breastfed Babies Need Probiotics?
Breast milk does contain powerful probiotics, however, some babies will benefit from additional probiotics. As I listed above, there are various reasons any baby might need probiotic supplementation, including colicky babies, use of antibiotics, recurrent thrush, etc.
What to Look for in Probiotics for Breastfed Babies
Strains:
There are a lot of different strains that are used in probiotics for infants. Many of them claim to help with colic, diaper rash, and other digestive problems.
In my experience with probiotics, you sometimes have to experiment with different strains to find the best one for you, though this is often more for adults.
90% of babies have Newborn Gut Deficiency and lack the essential good bacteria B. infantis.
For the purposes of this post, I specifically focused on infant probiotics that contain B. infantis because of how well it works with breast milk. This strain has been shown to help create a protective environemnt in a baby's gut. When paired with breast milk, it thrives in a baby's gut and populates very quickly to get rid of the harmful bacteria that are linked to eczema, allergies, and colic.
This study found that "Probiotic supplementation with B. infantis within the first month postnatal, in combination with breast milk, resulted in stable colonization that persisted until at least 1 year postnatal."
Another probiotic that can be beneficial is B. bifidum.
Quality
It's important to make sure that the brand you buy is dedicated to creating high-quality products:
Free from additives
Sugar-free
Free of common allergens
Quality checks
Safety of Probiotics for Babies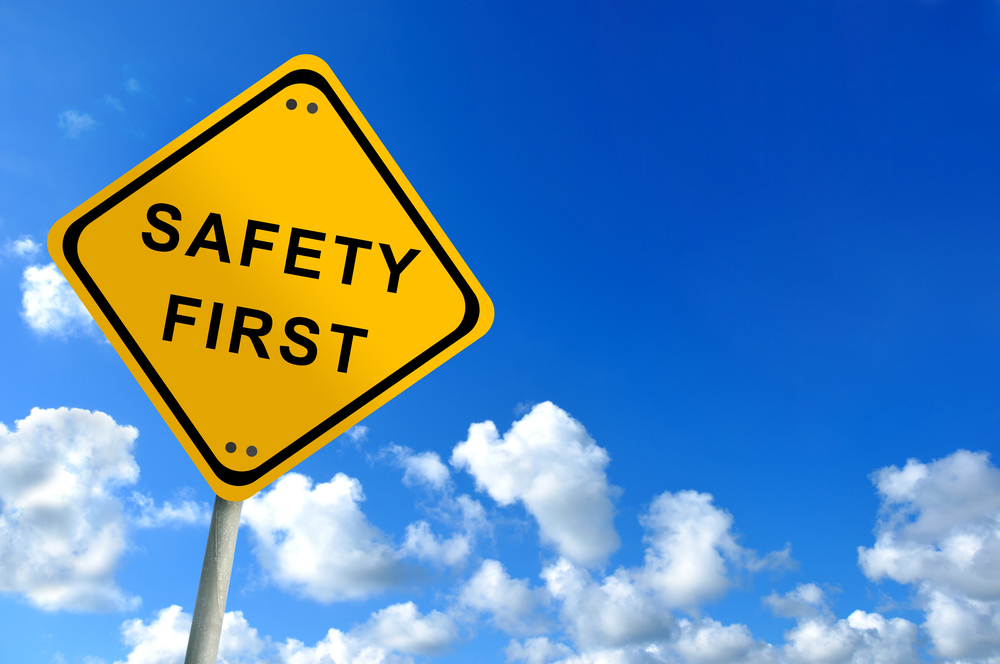 According to Breastfeeding USA:
"One caution to take into consideration when considering probiotic supplementation for infants is the fact that newborns have immature immune systems. As with any nutritional supplement, it is important to remember that quality control can be an issue. There have been instances where probiotic supplements were contaminated by potentially harmful fungi and bacteria. Due to the immature immune system and the immature digestive tract, routine use of probiotic supplements in infants younger than 3 months should only be done under the supervision of your child's health care provider."
The best way to determine whether or not a specific probiotic is good for you and your baby is by reading through the list of ingredients and checking if there are any additives, preservatives, coloring, yeast, or sugars. No matter what, your probiotic should be dairy free.
Also watch out for claims of being "100% natural" because this does not always mean the product is safe. It's safest to go with products that are USDA certified organic and non-GMO verified.
Here are some safety precautions to keep in mind when using probiotics:
Speak with your doctor before starting
Do not use after expiration date
Follow the instructions carefully on the container for administration and storage
Monitor your infant for any adverse reactions
Keep an eye out for any recalls
Are liquid or powder probiotics better for babies?
You can use either one.
The main benefit of using a powder probiotic is that you can easily mix it into bottles or food that your baby eats, like yogurt or applesauce. This is helpful for babies that don't like the taste of straight up probiotics because they can get used to it by mixing it with their food. Powders also tend to be cheaper than liquid probiotics, but they can get expensive if your baby takes a lot of them daily.
Liquid probiotics can be easier to administer since you can use a dropped for it. Many parents just find this more convenient!
How to give a baby probiotics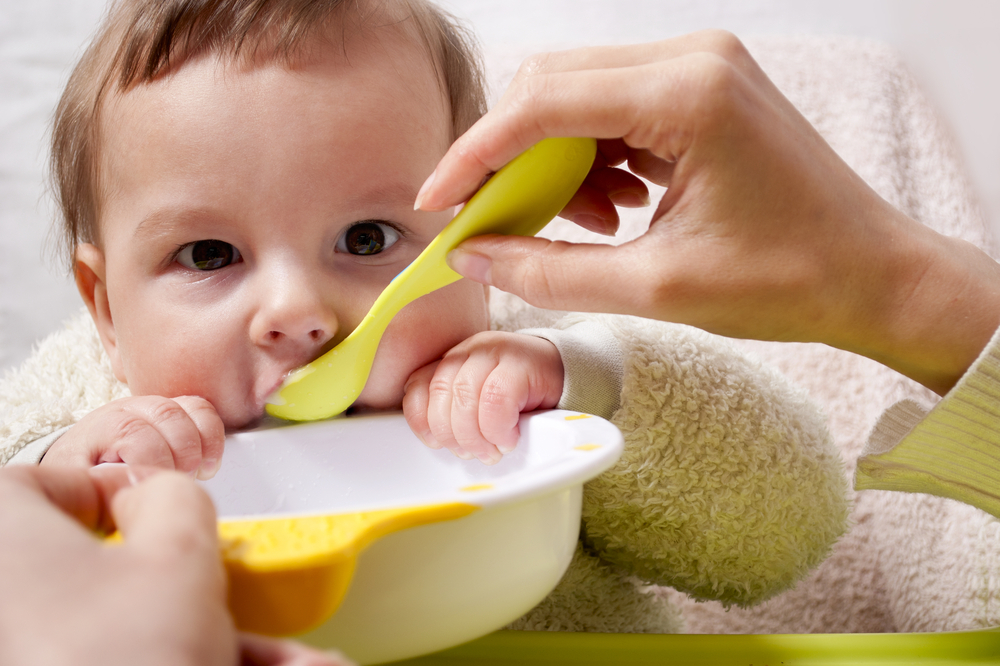 You will want to read the instructions on the probiotic you buy. However, in general, it's usually recommend to mix it with a small amount of breast milk, formula, or even solid food.
When I was first told to give probiotics, I was recommended to put it on my finger for my baby to suck off. Some recommend putting it on your nipple.
It can be a good idea to start with a smaller dosage of probiotics to make sure your baby reacts okay to it and build it up over the course of a few weeks.
How long does it take for probiotics to work with babies?
This depends on the type of probiotic you are using and how much your baby takes. Generally it will take around two weeks to see results, though some may see benefits sooner or later. Some brands, such as Evivo, claim parents see results in as little as just a few days.
What problems can probiotics cause for infants?
Babies can have issues with gas and bloating from probiotics, so it's important to start with a small dose to see how your baby responds. For some babies this may mean taking them for a week or two before building up the dosage. If you find that these symptoms continue, you should consider finding a different type of probiotic for your baby.
Sources of Probiotics for Babies
Breast milk is obvoiusly one of hte best sources of probiotics for a baby, especially when they are not eating solid foods.
Once they are able to eat solids some good sources of probiotics to consider are yogurt, kefir, fresh fermented foods like sauerkraut and kimchi.
There are so many options out there for baby probiotics, it can get confusing. If your chosen probiotic doesn't seem to be working for your baby, you can always switch to another kind. It is awesome when we find such a simple way to help our babies with digestion and support their immune systems!
More Posts You Might Enjoy: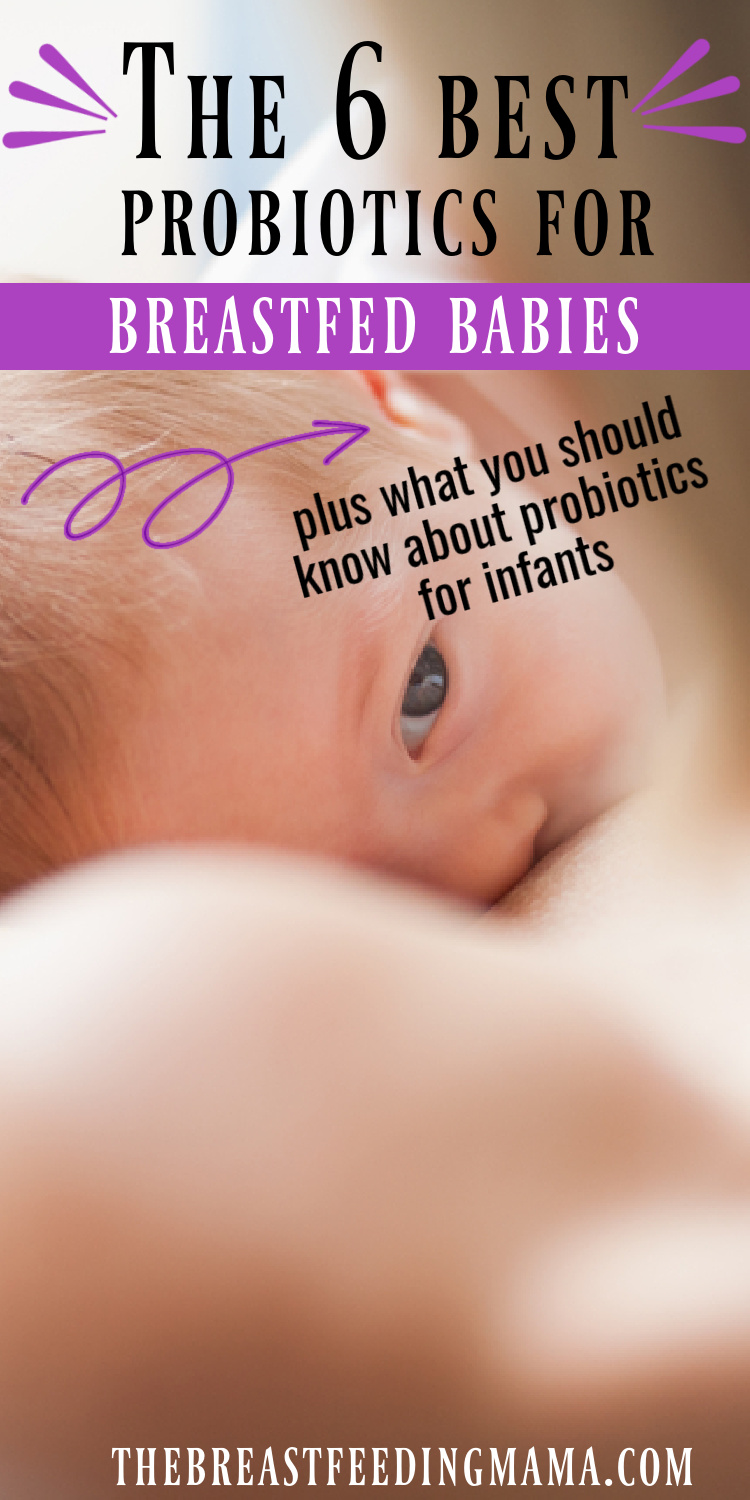 Katie Clark is an International Board Certified Lactation Consultant (IBCLC). She has helped thousands of mothers and families around the globe navigate breastfeeding challenges and questions since 2015. She has a passion for creating research-based, helpful breastfeeding education and helping parents find a way to make breastfeeding work for them. Katie is a mom of three little boys and lives in the great state of Colorado. She also has a degree in Communications with an emphasis in print journalism.