The Breastfeeding Breakthrough You've Been Waiting For
Hey, Beautiful Mama
Picture this: You're sitting in your favorite cozy spot, your baby snuggled close. The room is filled with soft laughter, warmth, and the gentle rhythm of life as it should be. You've mastered the art of breastfeeding, and every feed is a celebration, a connection, a success.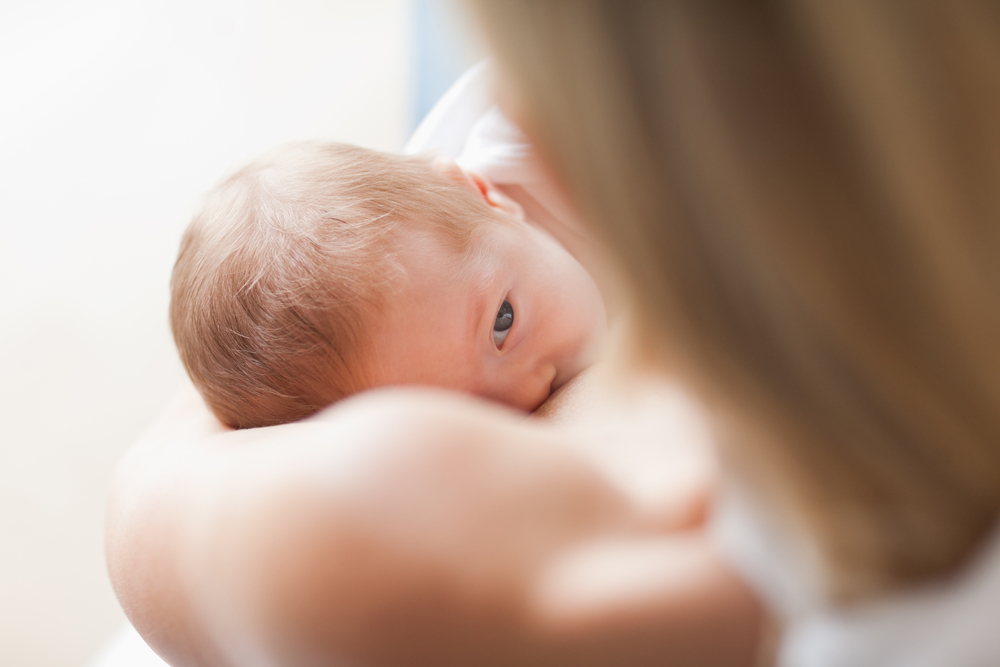 But wait, let's rewind.
You're where thousands of other incredible moms once were, and where I, too, was once.
The painful tangle of sore nipples.
The anxiety of low milk supply.
The loneliness of not knowing who to trust.
And the frustrating uncertainty of not knowing what's normal.
You're yearning to find breastfeeding success, to feel confident, and to feed your baby the way you want to, but something's holding you back. It's not your fault, lovely mama. It's the confusion, the misinformation, the lack of genuine support.
Allow me to take your hand and lead you into the magic of the Boob Hack Pack.
Just $37 $27
Thousands of Moms Can't Be Wrong!
Join the tribe of thousands of beautiful mamas who have discovered their breastfeeding superpowers with our help. They found their joy, their confidence, and you can too! Here's why:
The Boob Hack Pack – Your Ticket to Breastfeeding Bliss – Only $17 (valued at $97)
Prevent, Understand, Overcome – All With a Smile! 🌻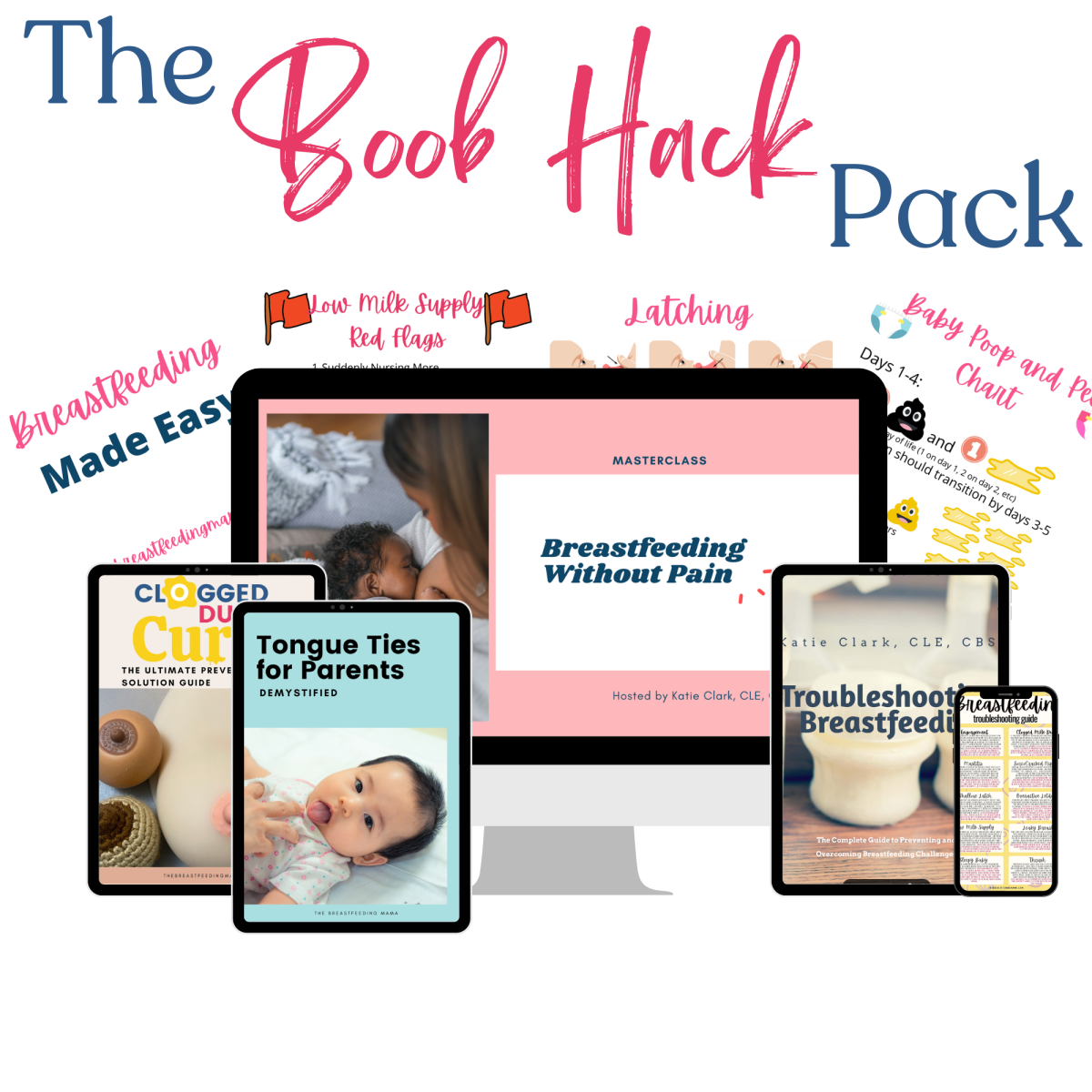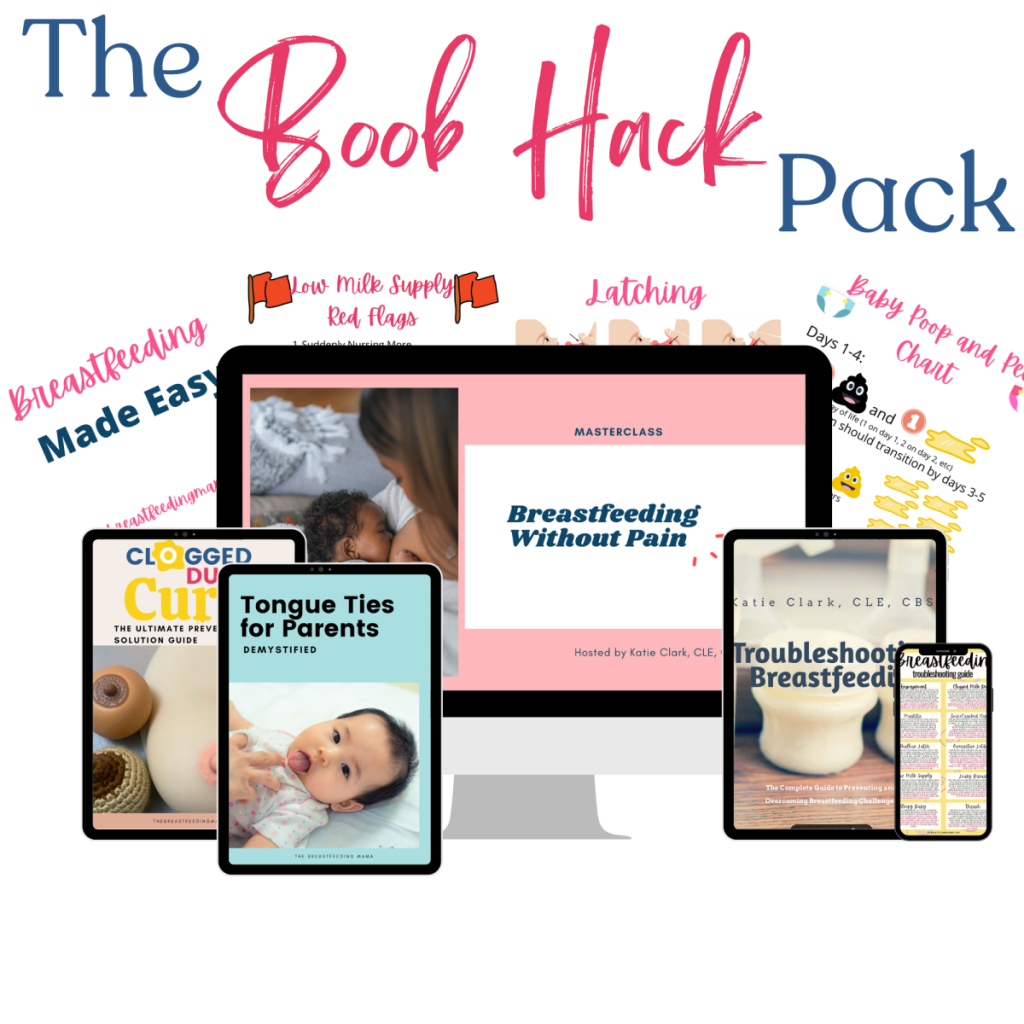 From the pain that made you wince to the lack of support that made you feel so alone, we've bundled everything into this heart-crafted package to turn your desires into reality.
With The Boob Hack Pack You Will…

Prevent Breastfeeding Problems Before They Begin

Understand What is Normal – and What Isn't!

Feel Confident to Overcome Any Challenges that Come Your Way!
It turns out, breastfeeding DOES come with a handbook!
The Boob Hack Pack Includes:
This helpful resource includes:
BREASTFEEDING WITHOUT PAIN WEBINAR:
This 30-minute, pre-recorded webinar teaches you about the most common causes of breastfeeding pain, what you can do, and how to prevent them!
TROUBLESHOOTING BREASTFEEDING EBOOK:
From jaundice and engorgement to alcohol and surgery, this eBook covers all the common – and not-so-common – issues you may encounter with breastfeeding.
THE CLOGGED DUCT CURE
Clogged Ducts are a literal pain! In this guide, you will get tons of resources for understanding clogged ducts, solving them, and preventing them once and for all.
TONGUE TIE FOR PARENTS
Tongue ties are a hot topic, and it can be hard to navigate the ins and outs of oral restrictions. This eBook takes you through everything you need to know about this tricky topic.
CAN I BREASTFEED IF…?
Breastfeeding moms are constantly told what they can and cannot do – but it's not always true! Get the answers to the most common questions about when you can breastfeed with our "Can I Breastfeed If…" Guide
BREASTFEEDING PROBLEMS PRINTABLE GUIDE
This quick reference guide has information on the most common breastfeeding issues. Great for when you are in a hurry!
BREASTFEEDING MADE EASY FLIP CHART
This printable flip chart has tons of helpful tips and tricks for navigating breastfeeding!

Ready to Transform Your Breastfeeding Journey? Here's How:

Click the link below and add the Boob Hack Pack to your cart.
Checkout securely with our easy process – just a few clicks, and you're all set!
Access your Boob Hack Pack instantly and start the beautiful journey with your baby.

100% Happiness Guarantee! (Because you deserve nothing less!)

Don't Let Breastfeeding Be a Battle. Let it Be a Dance! 💃

With the Boob Hack Pack, you're not only investing $17; you're investing in joy, confidence, and the beautiful breastfeeding relationship you and your baby deserve.

Join us today, incredible mama, and let's turn those pain points into pleasure, those fears into triumphs, and those dreams into your daily reality.

With love, compassion, and a sprinkle of breastfeeding magic, Your Boob Hack Bestie 💖

P.S. This isn't just a pack; it's a promise, a friendship, a commitment to you and your baby. Let's make breastfeeding the beautiful journey it's meant to be. Click the link, and let's get started! 🌈
Taught by Katie Clark, IBCLC, CLE The Breastfeeding Mama
Since 2015, I have helped support and educate thousands of breastfeeding mothers and their families through various challenges.
I know how difficult pumping can be, and I have found many tips over the years that have helped other moms succeed in their pumping journey. I know I can do the same for you!
I am an International Board Certified Lactation Consultant, Certified Lactation Educator, and Certified Breastfeeding Specialist and I can't WAIT to help you through your journey!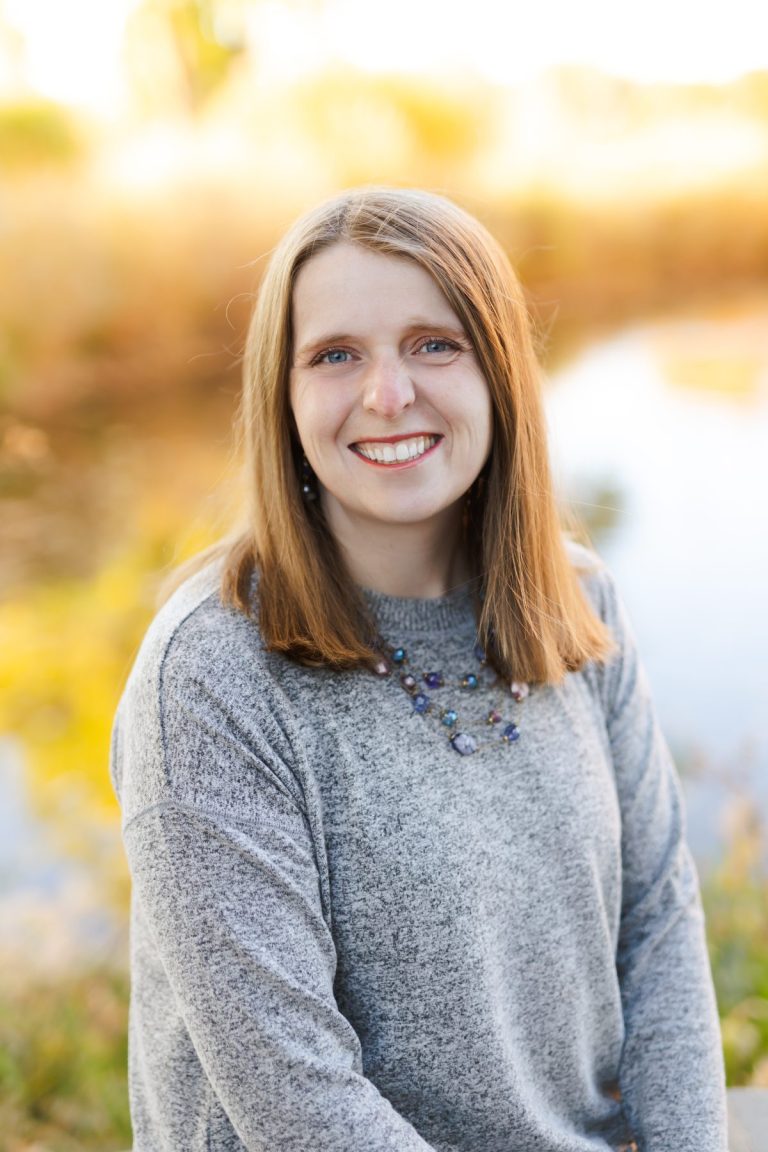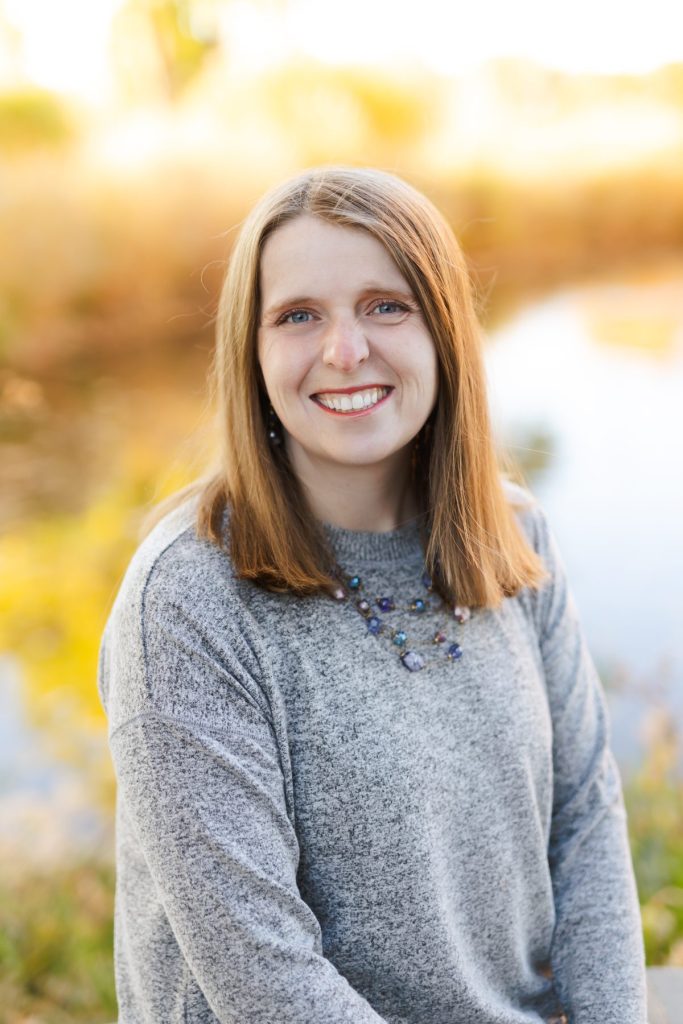 Order Here:
FAQs