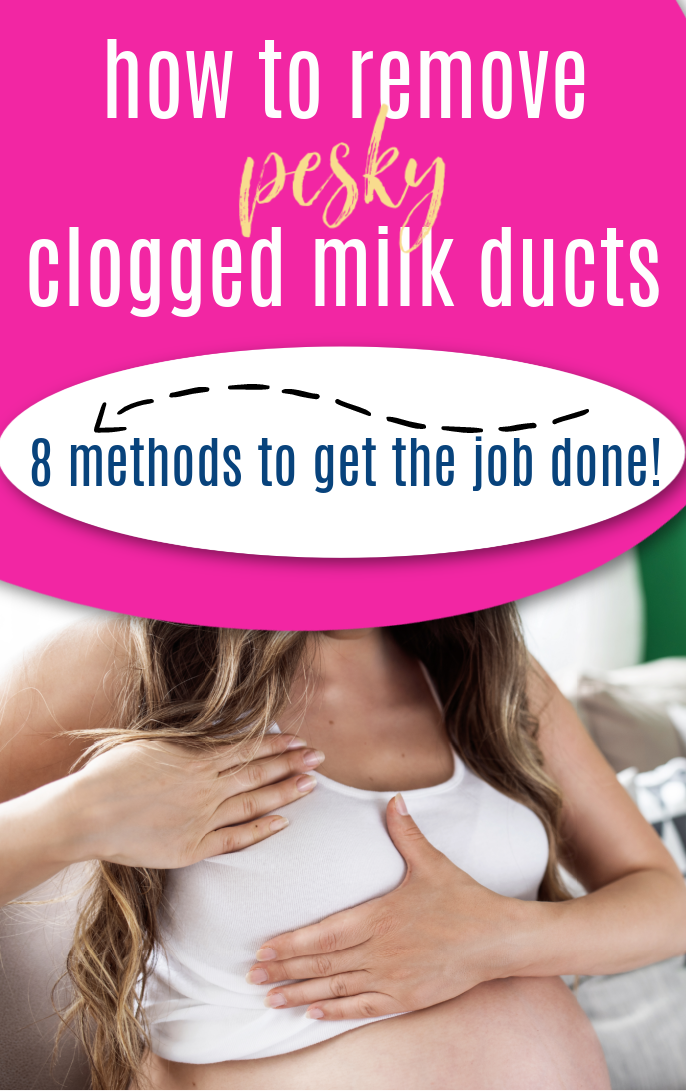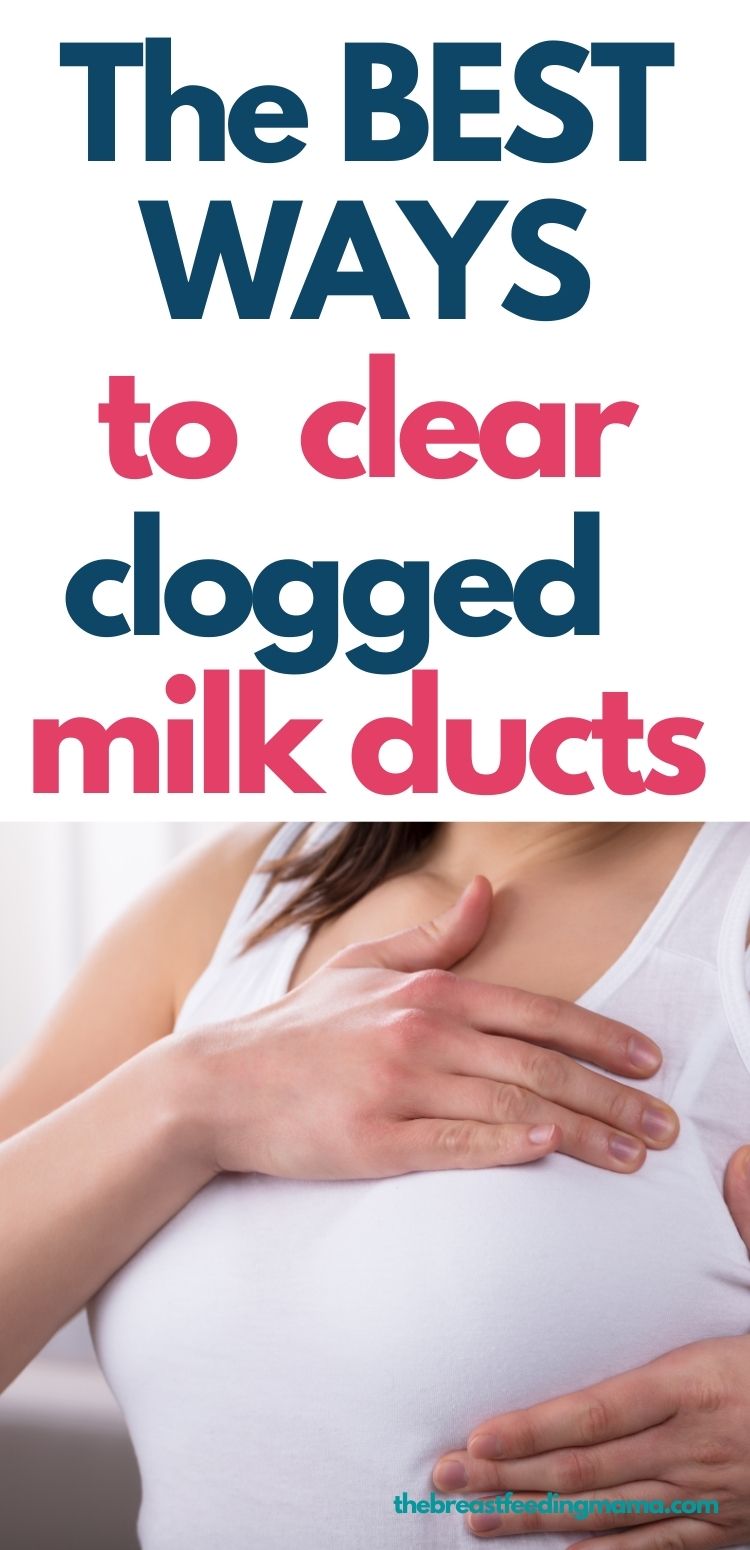 If you're a new mom with a small or large lump in your breast you might have a clogged milk duct, but don't panic! We have 8 simple ways to unclog those uncomfortable ducts.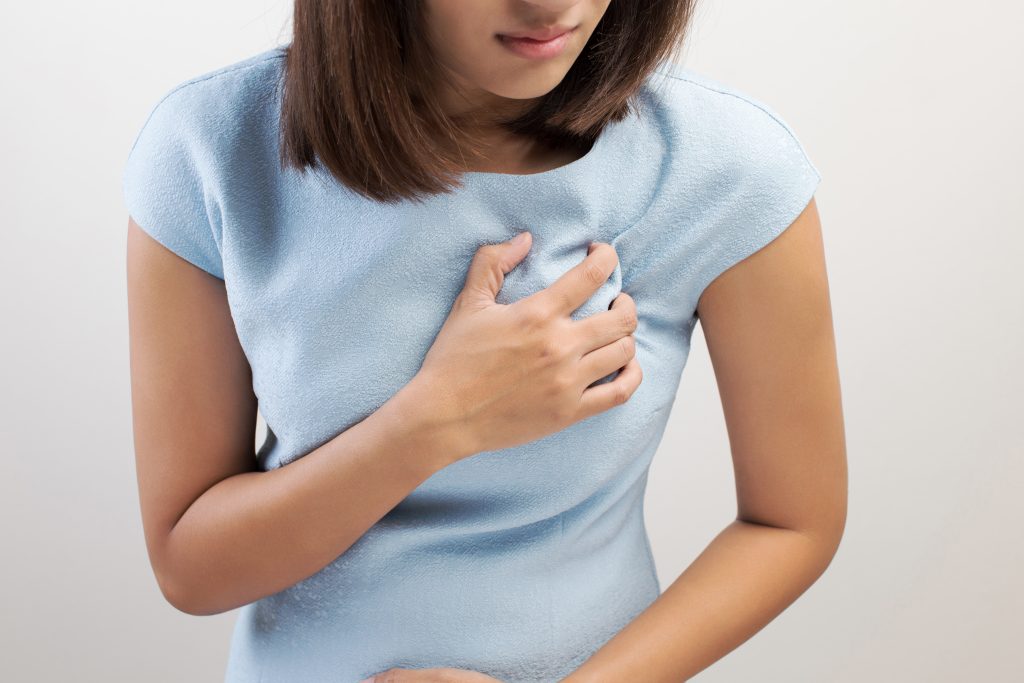 One of the issues a breastfeeding mother may encounter is a clogged milk duct – if you don't know what this is and you've breastfed, consider yourself lucky!
What is a Clogged Milk Duct?
First things first- WHAT is a clogged milk duct??
A clogged milk duct is an obstruction in the pathway that brings milk from your breast to your baby. This clogged duct can result in a tender lump in one of your breasts with some redness on the visible skin surrounding the lump.
If you notice that you have a clogged milk duct don't get too worked up about it- it's actually very common and easy to treat. However, make sure you treat the duct as soon as possible to avoid it turning into a more serious issue such as mastitis.
What Causes a Clogged Milk Duct?
Clogged ducts are often caused when there is more milk in your milk ducts and breasts than there is being removed from the breasts. This oversupply could be caused by mothers not feeding on-demand or by pumping too much. They can also occur if your baby is struggling to latch and is taking in less milk than necessary.
It's not uncommon for a mother to get a clogged duct when her baby is first born, during periods of weaning, or when she or the baby are sick.
If you're struggling with that last issue- check out our Online Breastfeeding Class to help you resolve it. This class goes over SO many topics about breastfeeding that you may not have even realized you needed to know. We also offer "Troubleshooting Breastfeeding" which might be helpful for those who just need a little help!
Now that we've cleared that up, lets get into the tips and tricks of how to remove these uncomfortable lumps from your breast
If you have a clogged duct lasting longer than two days, please consult your trusted medical professional. Any suspicious lumps should be evaluated.
How to Clear a Blocked Milk Duct
If you are more of a video watcher, make sure you check out this video:
1. Dangle Feed
While this method might feel a little bit foreign to you and uncomfortable at first, Katie absolutely swear by it! This method can be done by getting on all fours and nursing your baby while your breast is dangling. The combination of gravity and suction help to get the clogged duct out.
There have been so many women who have told us that this is the only way they were able to get their clogged duct out!
Katie was actually able to get a kiwi sized clog out using this method – nothing else was working! Here is a video she did on TikTok demonstrating this method:
2. Use Your Baby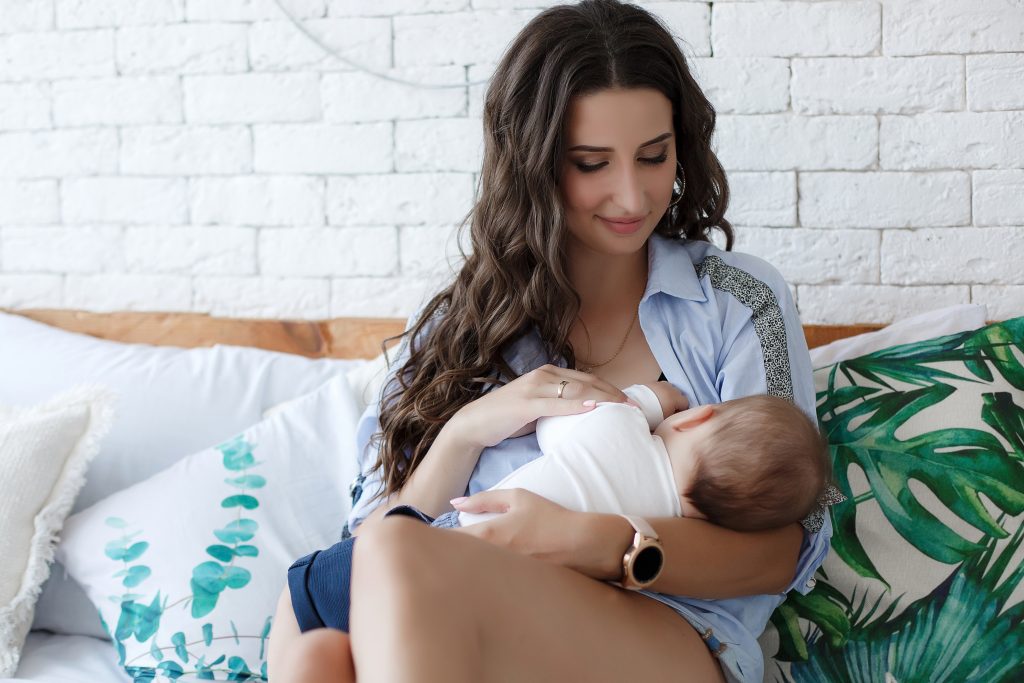 One of the most effective ways to get a clogged duct out is just by simply using your baby. Some people suggest pointing their nose or chin toward the clog, though I'm not sure if there's much science to back that one up.
3. Using Heat
You can use just about any type of warm compress on your breast to try and loosen up the milk. We recommend using these Lansinoh TheraPearl Breast Therapy Gel Packs. Just take the pack and microwave it for 10 seconds before applying it to your breast.
You can also just a regular ol' heating pad as well.
If you aren't interested in a heat compress you could even try getting in a warm shower and letting the warm water stream hit the affected area.
4. Massage it Out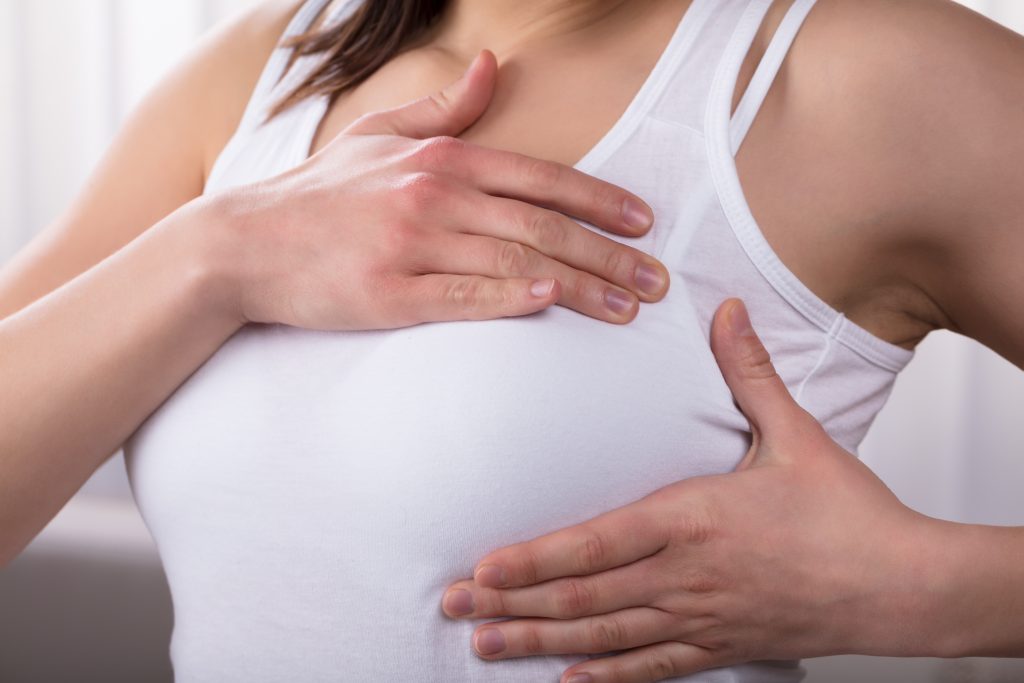 If you want to try massaging the lump out of your breast, locate the lump and apply gentle pressure to loosen the clog. You can do this with your hand manually or you can purchase a massager. However, make sure you don't overdo the massaging as you don't want to make your breast more sore than it already is! It may also cause an inflammatory response, which will just make things worse.
5. Soak The Breast
Similar to using heat from warm water in the shower, this method could help loosen the milk clog.
Fill a container with warm water and epsom salt and place your breast in the container to soak.
While soaking you can try to massage it out, using two methods at once! This soaking technique might be a little bit more uncomfortable if you have a smaller bust.
6. Wear Looser Clothing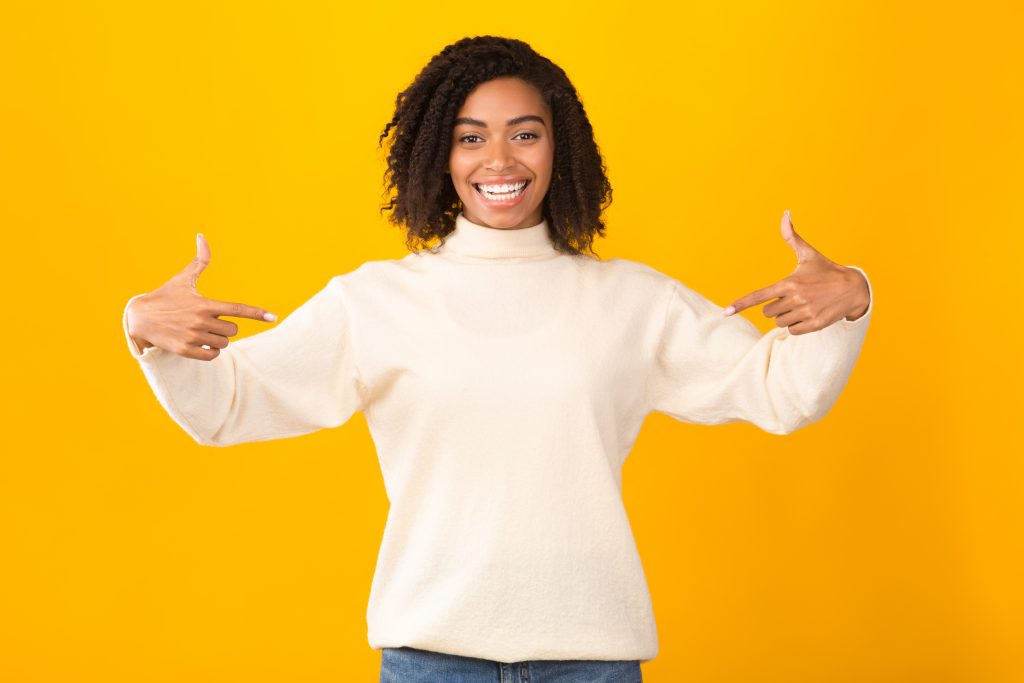 It's said that some clogged ducts can be resolved by wearing looser clothing and bras. Sometimes clogged ducts can be irritated by external pressures or by sleeping on your stomach, putting pressure on your breasts.
7. Use a Haakaa Silicone Breast Pump
This is our secret weapon when it comes to removing clogged ducts. Soooo many mothers swear by it!
If you're interested in learning more about this method I invite you to read our post completely dedicated to it! How to Remove Clogged Ducts with Haakaa: The Secret Weapon All Moms Should Know About.
As a brief summary, this method is done by taking a Haakaa Silicone Breast Pump and filling it with warm water and Epsom salt. You then suction the breast pump to the irritated breast and the suction and heat will work together to draw out the clogged duct.
8. Consult a Doctor
If none of these methods work for you we suggest you consult with a doctor. As said before, clogged ducts are not too damaging, but if left alone could turn into mastitis. After a few days without being able to unclog the duct if irritation persists and other mastitis symptoms such as a fever start to occur contact your doctor to resolve the issue.
If necessary, a doctor can do needle aspiration on the clogged milk duct. Ultrasound therapy has also been used to break up clogs in the past.
We hope that one of these tactics will be useful for you to get out your clogged duct so that you can get back to comfortably feeding your little babe.
Other Articles You May Enjoy: