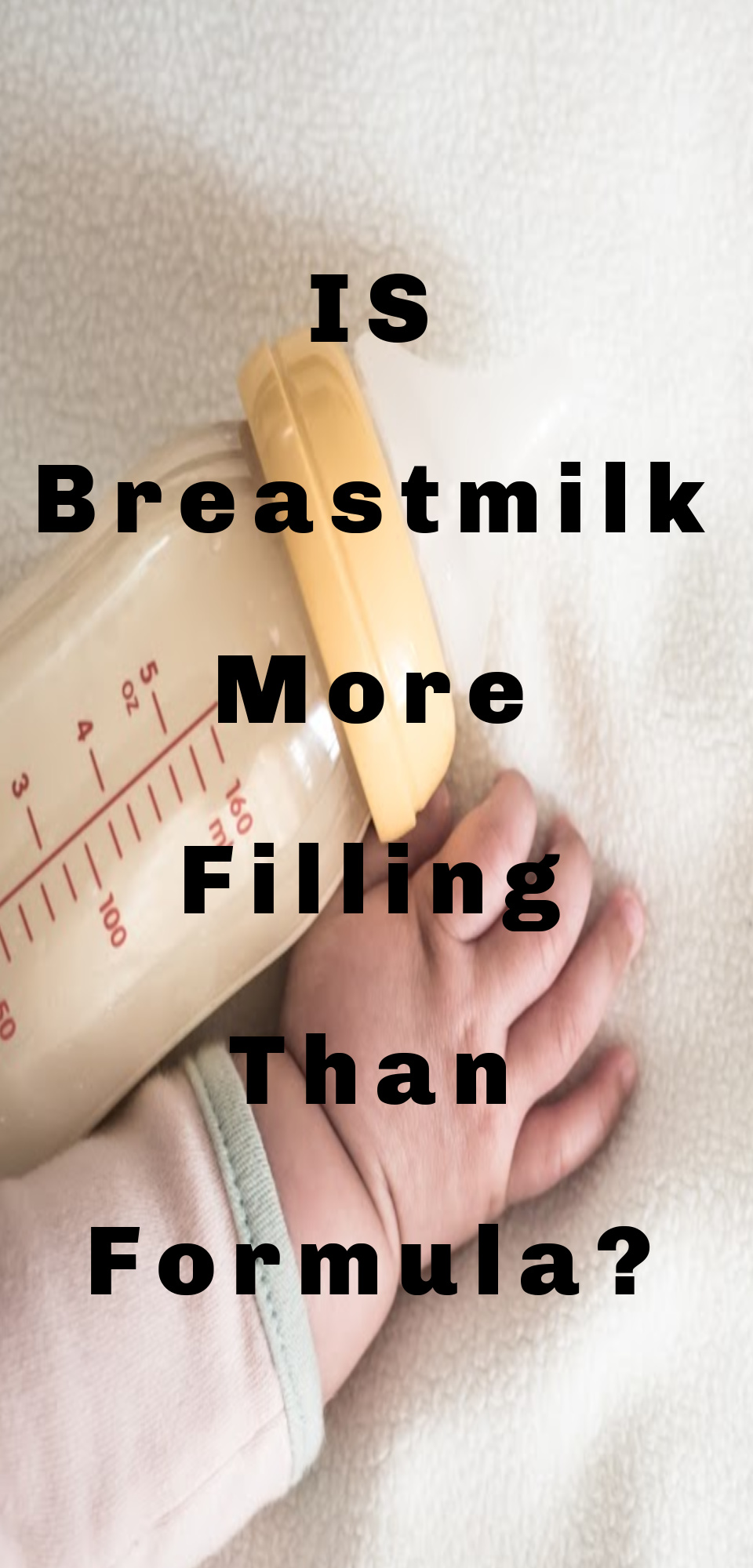 If you choose to give your baby formula you may have a few questions. Many mothers wonder what the differences between formula and breastmilk are. One commonly asked questions is if breastmilk is more filling than formula. Keep reading to find out.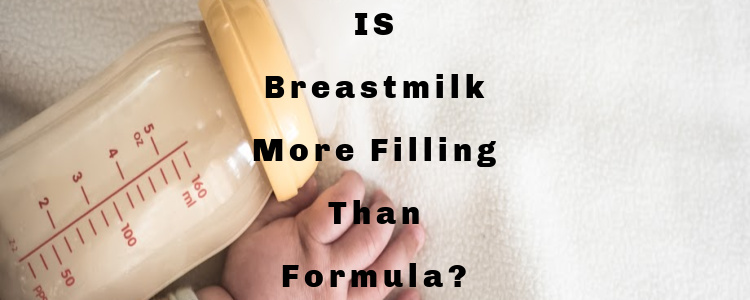 In short, formula might be considered more filling than breastmilk- but only because it takes longer to digest and sits longer in their tummies, making them feel full for longer.
On average, breast milk actually tends to have more calories and fat than formula. It's around 22 kcal/ml according to Kelly Mom. However, there can be a huge range of normal when it comes to breast milk, especially since caloric and fat content can depend on the degree of emptiness in the breast.
Formula, on the other hand, tends to have 20 kcal/ml. There are higher calorie formulas that may be prescribed for low weight gain or premature infants.
Breastmilk is easier for babies to digest and they can do so in two hours while formula takes longer. If you are concerned about your baby not staying full the best way to increase your milk supply is to feed or pump as often as you can. If you need more help boosting supply, consider power pumping.
If you choose to do a combination of formula and breastmilk offer your baby the breast or pumped breastmilk first to ensure they get all the antibodies from the breastmilk.
Other articles you may enjoy: