Okay guys, I'll admit, I've been a little nervous about posting this one!
First off, I don't want anyone to think that I'm making breastmilk popsicles for myself. haha. I am not! I mean, if you want, to, that's your choice…but the audience for this recipe is supposed to be babies 🙂
So, don't worry – you won't be seeing breastmilk alfredo or breastmilk ice cream recipes for the whole family any time soon.
Secondly, I just don't know how people will feel about it. I thought people would think it was totally odd, but Forrest said it was a creative idea, and I should just run with it. So I am.
So. Breastmilk popsicles. I'd heard people talking about putting breastmilk into ice cube trays to give their babies when they are teething or sick (or just for a fun treat).
I loved the idea of using baby food in the popsicles if I was making them for a special treat. Oliver is always eyeing other people's popsicles, and I just don't really like the idea of giving him loads of sugar like that at a young age. So by adding some baby food, it would make it feel more like a big kid popsicle!
For the popsicles, you can use any flavor – they have tons that are tasty. You can also make them other flavors for
I used about four ounces of breastmilk. You can either pump fresh milk, or if you have frozen milk, if you defrost slightly (so there are still ice crystals) you can refreeze them. I used only half a container of the Lil' Bits, and it made about nine mini popsicles in our ice cube tray.
So, as an overview, you'll need:
4 ounces of breastmilk
1/2 container baby food – any flavor
Pacifiers (optional if you want to use a mesh feeder)
Ice cube tray
Mix together the breastmilk with the baby food and pour into the ice cube trays. If you are using the pacifier, place into the ice cube section. Place ice cube tray into a Ziploc bag. Zip up bag and freeze until set – a few hours.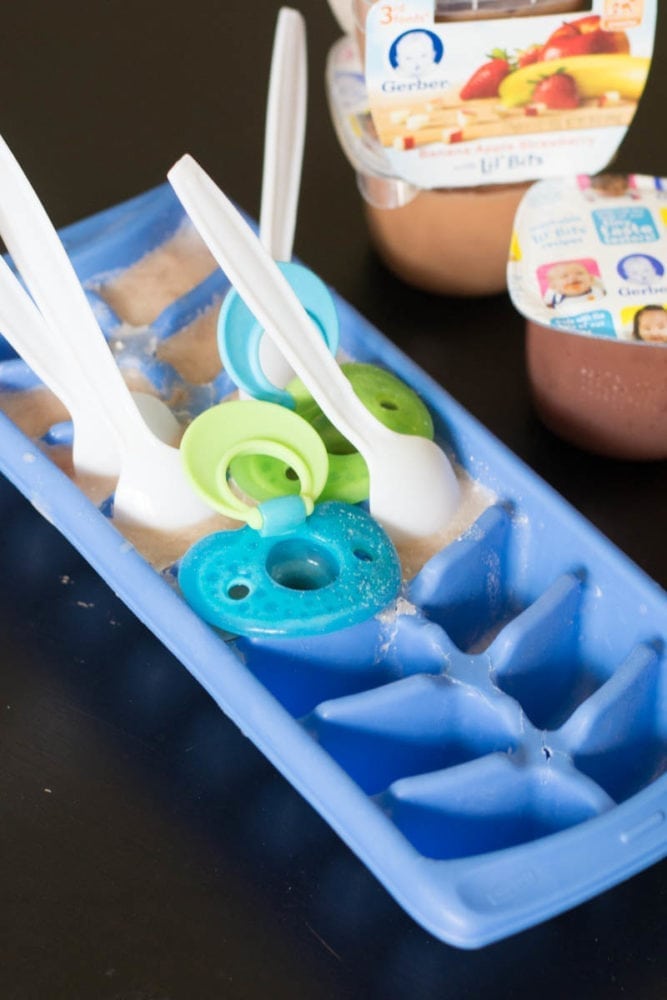 As you can see, we used a few different techniques for making these into popsicles. Next time, I would skip using the spoon – not really that great. I did love using the pacifier though! We bought some GumDrop pacifiers with the ring on it, and it made it so it was perfect for Oliver to hold.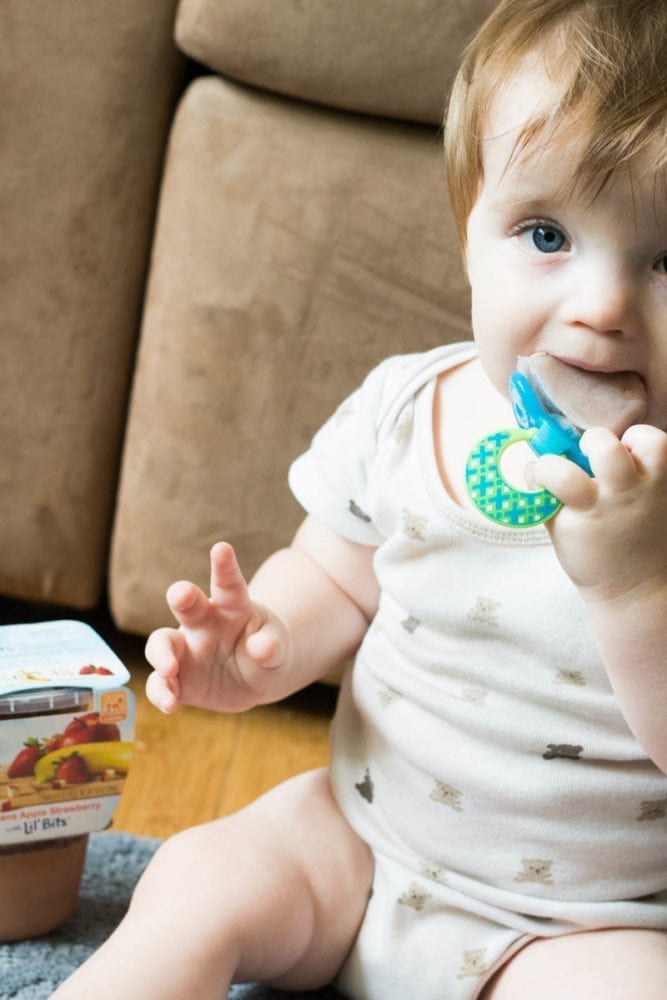 I also made some without anything in them. We used these little mesh food holders and put the frozen breastmilk into there. I think this is perfect for when baby just wants to chew – and it makes it so they don't accidentally choke on anything.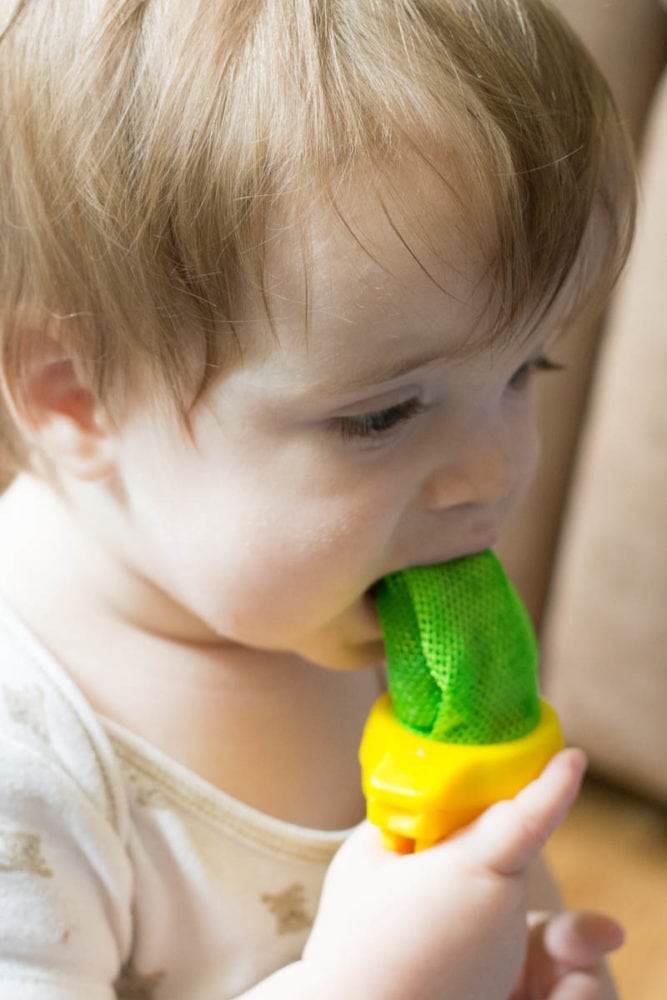 Oliver really enjoyed this little treat. He was so excited when I handed it to him, and he was very cautious and curious afterward. I think he was shocked that I was letting him hold such a yummy treat!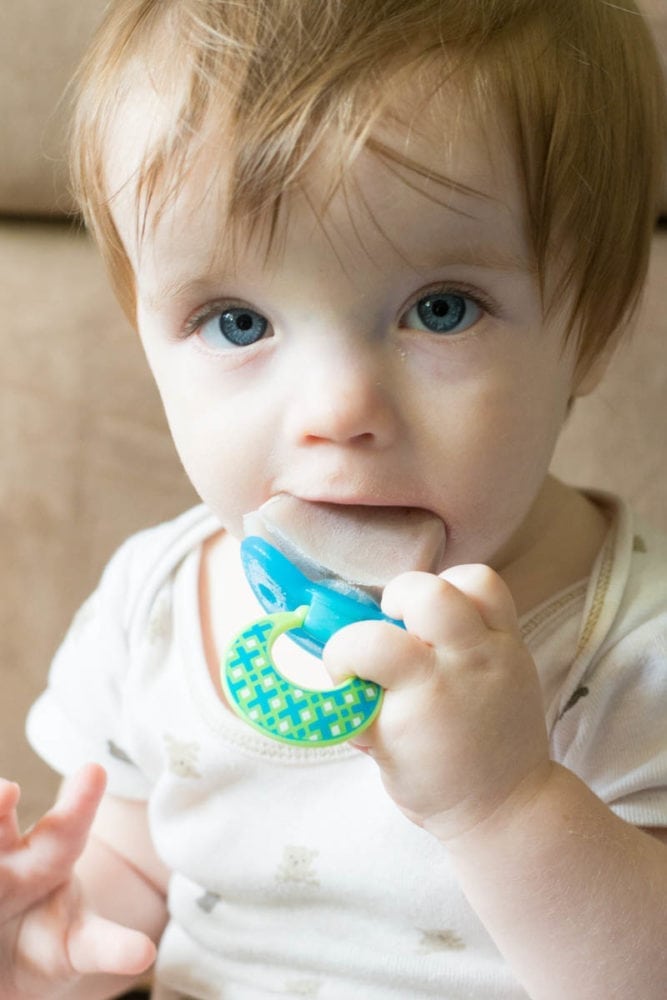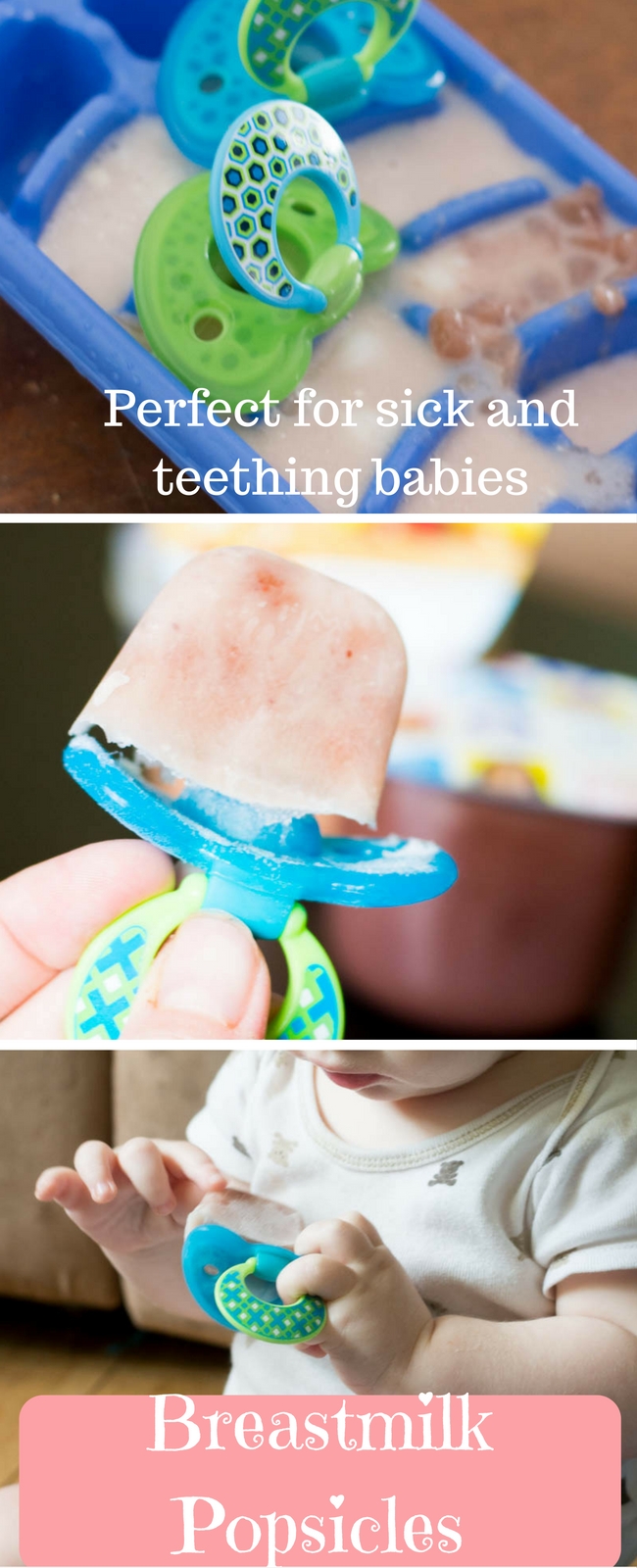 Katie Clark is a Certified Lactation Educator, Certified Breastfeeding Specialist, and IBCLC student. She has helped thousands of mothers and families around the globe navigate breastfeeding challenges and questions since 2015. She has a passion for creating research-based, helpful breastfeeding education and helping parents find a way to make breastfeeding work for them. Katie is a mom of three little boys and lives in the great state of Colorado. She also has a degree in Communications with an emphasis in print journalism.