Top Must-Haves for Breastfeeding Twin Babies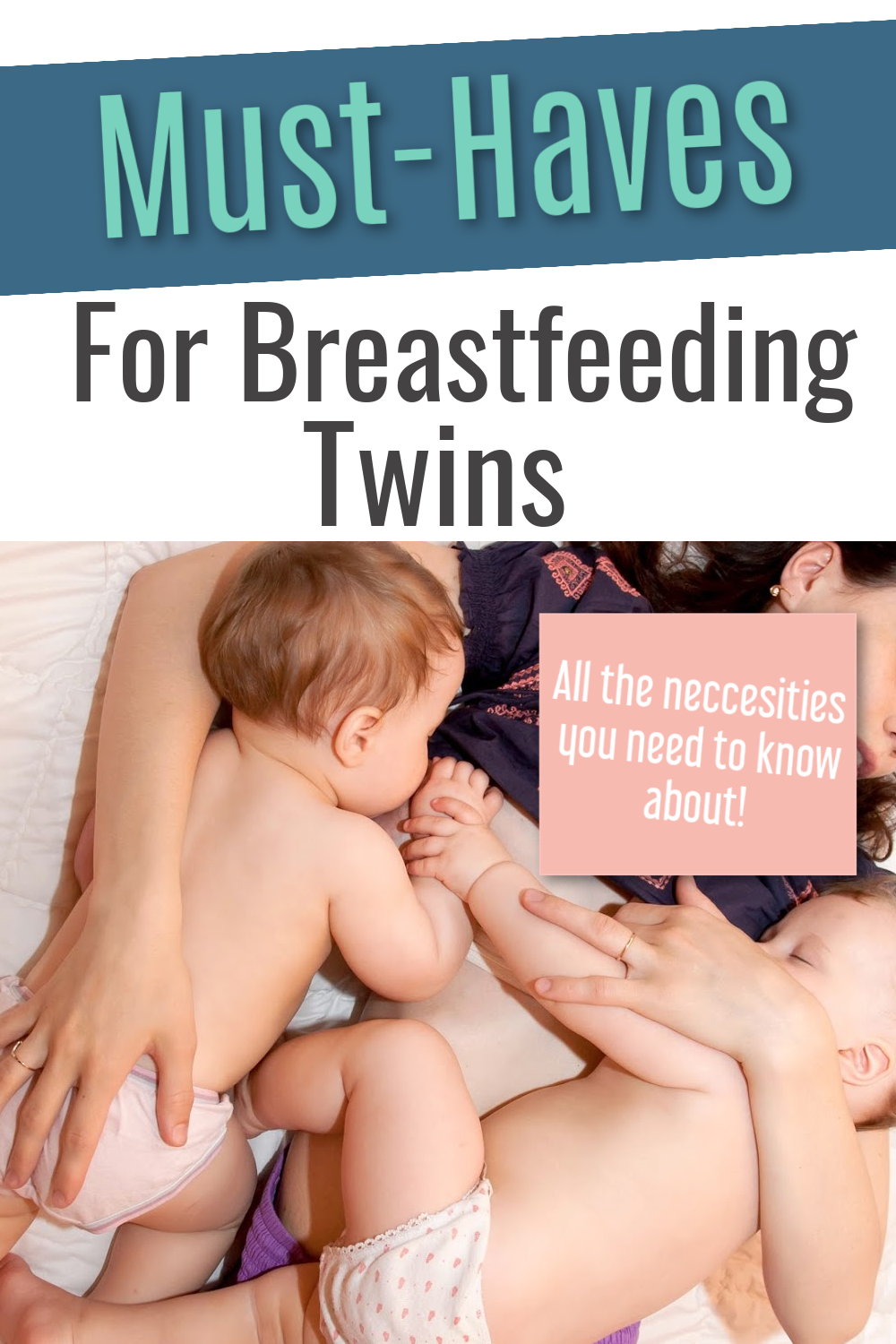 Breastfeeding Twins can seem overwhelming. Before you get started on this magical journey you will want to make sure you have all the necessities to help you on your way- and we have compiled a list of all the Breastfeeding Twin Must Haves you need to know about!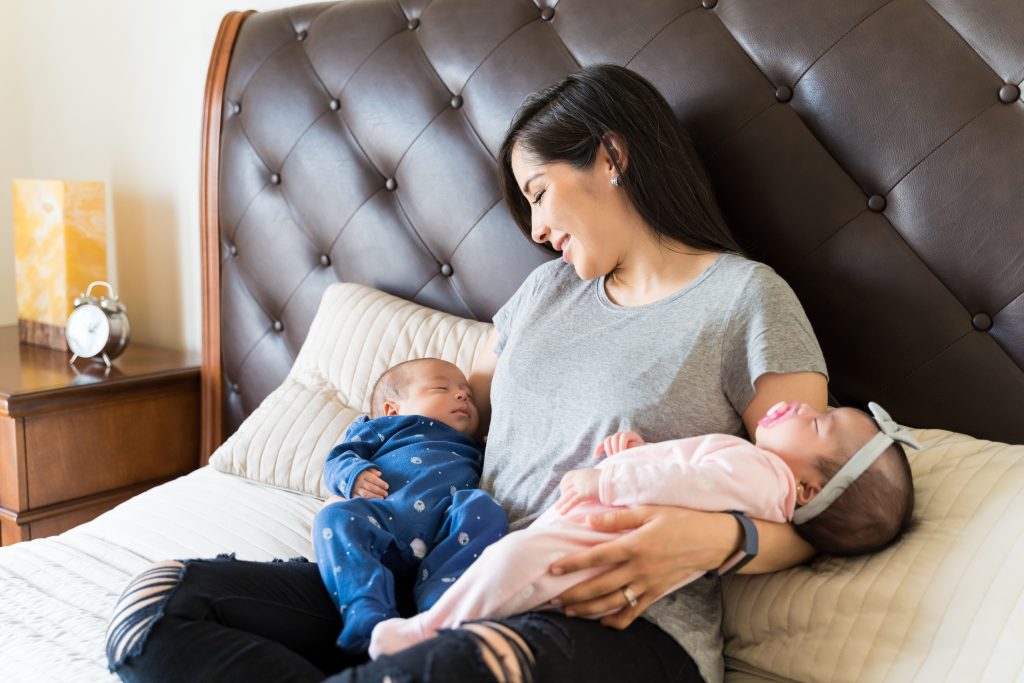 Congratulations! You are either a new twin mom or a soon-to-be twin mom! What an emotional and exciting time!
Preparing for twins can take double the time and energy.
One important question that should be at the top of your list is how are you going to feed those babies?
If you are going to breastfeed- hooray! It may seem daunting or scary but it doesn't need to be. There will definitely be a learning curve involved but hang in- it will get better and easier.
Before your babies get here you will want to make sure you have prepared yourself as best as possible for breastfeeding. There are several items you may want to consider getting and many resources to help you on your way.
Mother's Nursing Station
For those first few weeks- months even you will probably be hunkering down close to home.
Hopefully you will be able to make breastfeeding as comfortable as possible. One way to do this is to establish a place in your home where you will be breastfeeding most often. That way- everything you need will be in one place and you won't be left scrambling for last minute items.
Let's get started with the essential items you will want or need in your nursing spot:
Breast Pump
Having a breast pump is a good idea whether you are hoping to exclusively breastfeed or not. You'll want to build a pump session into your day if you want to offer bottles at some point. It can also help build up your milk supply.
Or a breast pump can become an essential tool for a mother of multiples – if your baby's come early, pumping can be really helpful if they are having trouble eating or latching. It can also help to have someone else helping out with the feedings.
We recommend the Willow Breast Pump – it is a hands-free, cordless, wireless breast pump that fits directly in your bra allowing you all the flexibility that you need!
Since you are going to need all the extra hands you can with twins, having a breast pump that is so portable might be a saving grace.
The Willow Breast Pump is $499, but they are often having promotions for it. I would definitely recommend getting the reusable containers rather than the disposable bags, as those will get pricey with twins!
Here are some of other best features:
Hands free – you can wear it in your bra and use it while walking and moving around – no need to be tied down
-It's quiet and works efficiently – no annoying sucking noises
It's spill proof – trust me, spilled breast milk is worth crying over!
It can express up to 20% more breast milk per session
It pairs perfectly with the Willow app to make it easier than ever to track pump sessions, how much milk you've expressed, etc.
You can check out our full review of the Willow breast pump here.
Nursing Pillow
Getting the hang of nursing twins may take a while- which is why at first you will want to use some sort of nursing pillow to help out.
The Twin Z Nursing Pillow is a six-in-one nursing pillow that is perfect for breastfeeding, bottle feeding, tummy time, support, infant reflux, pregnancy pillow, and a toddler pillow. comes highly recommended! It comes highly recommend by many twin moms!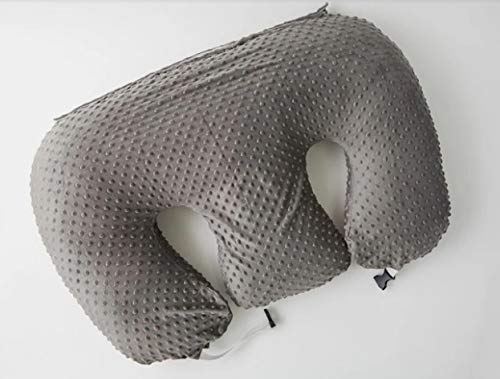 There is also the My Brest Friend Supportive Nursing Pillow that would also be a good option.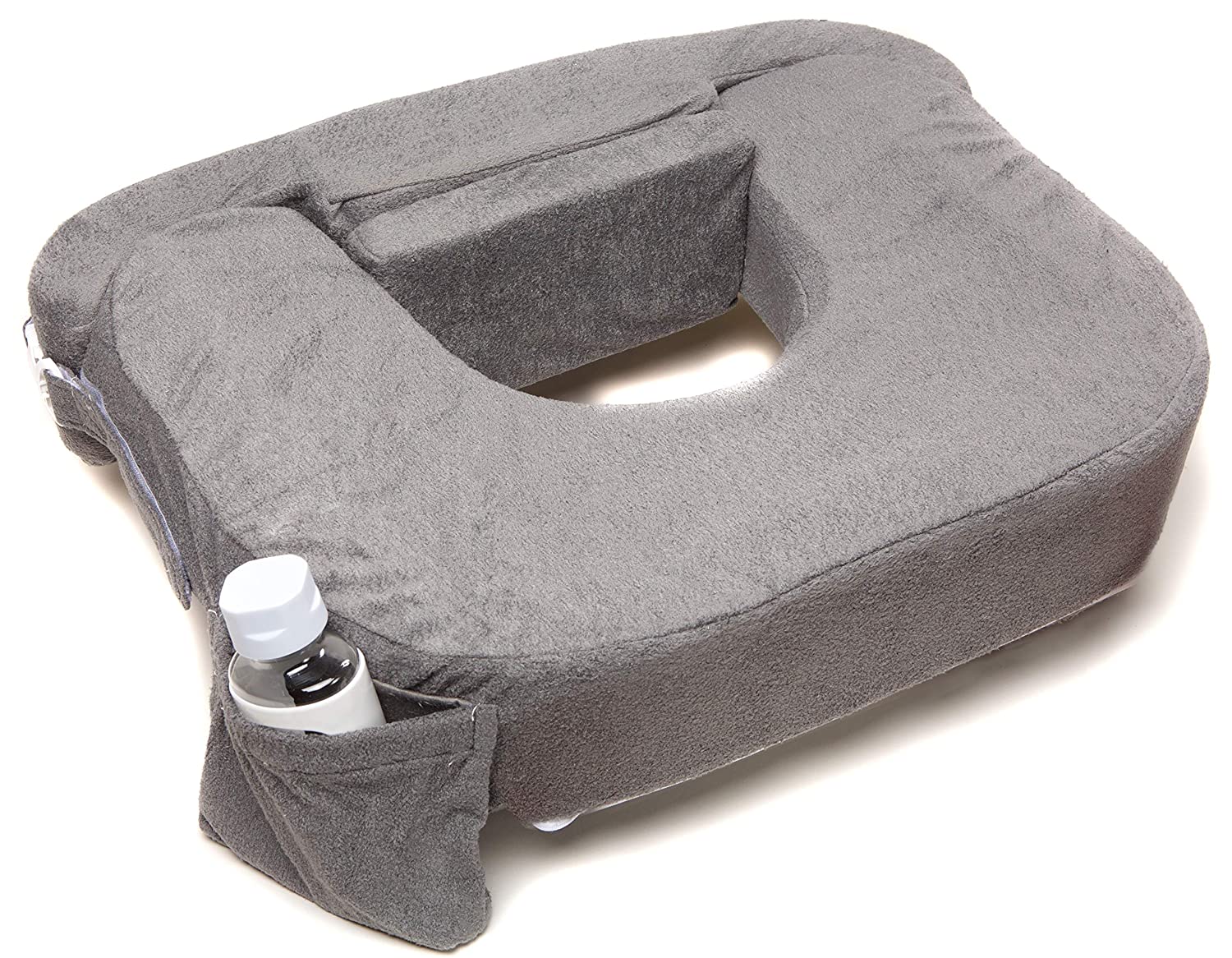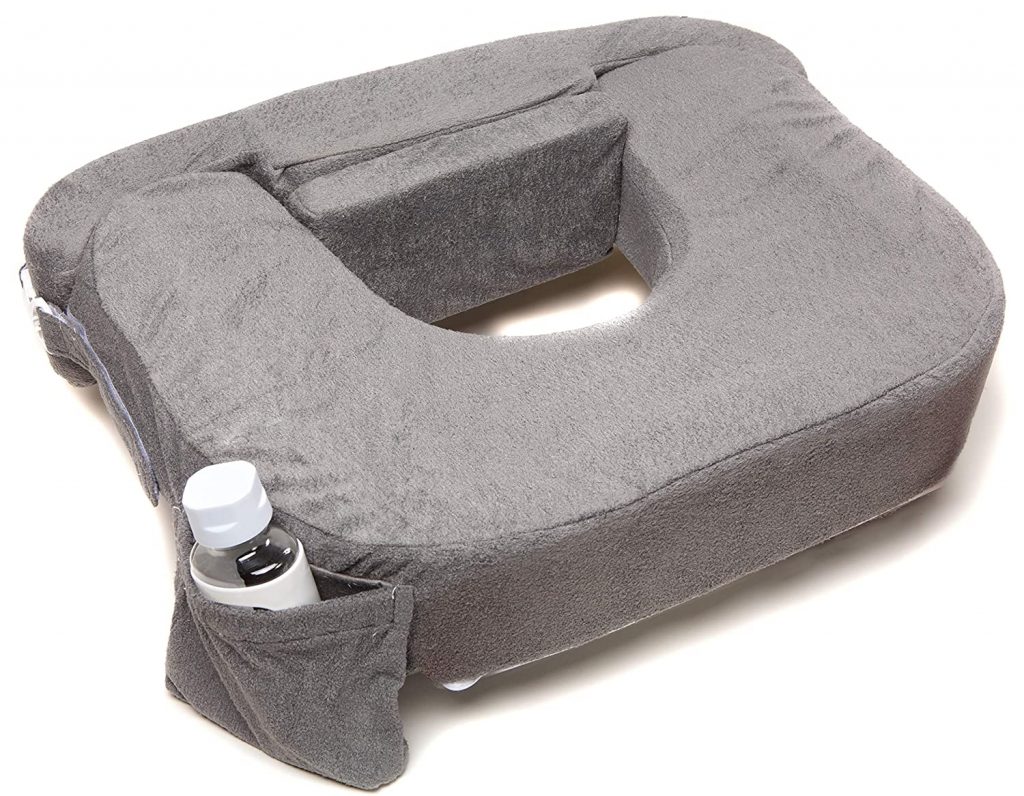 Notebook or Nursing App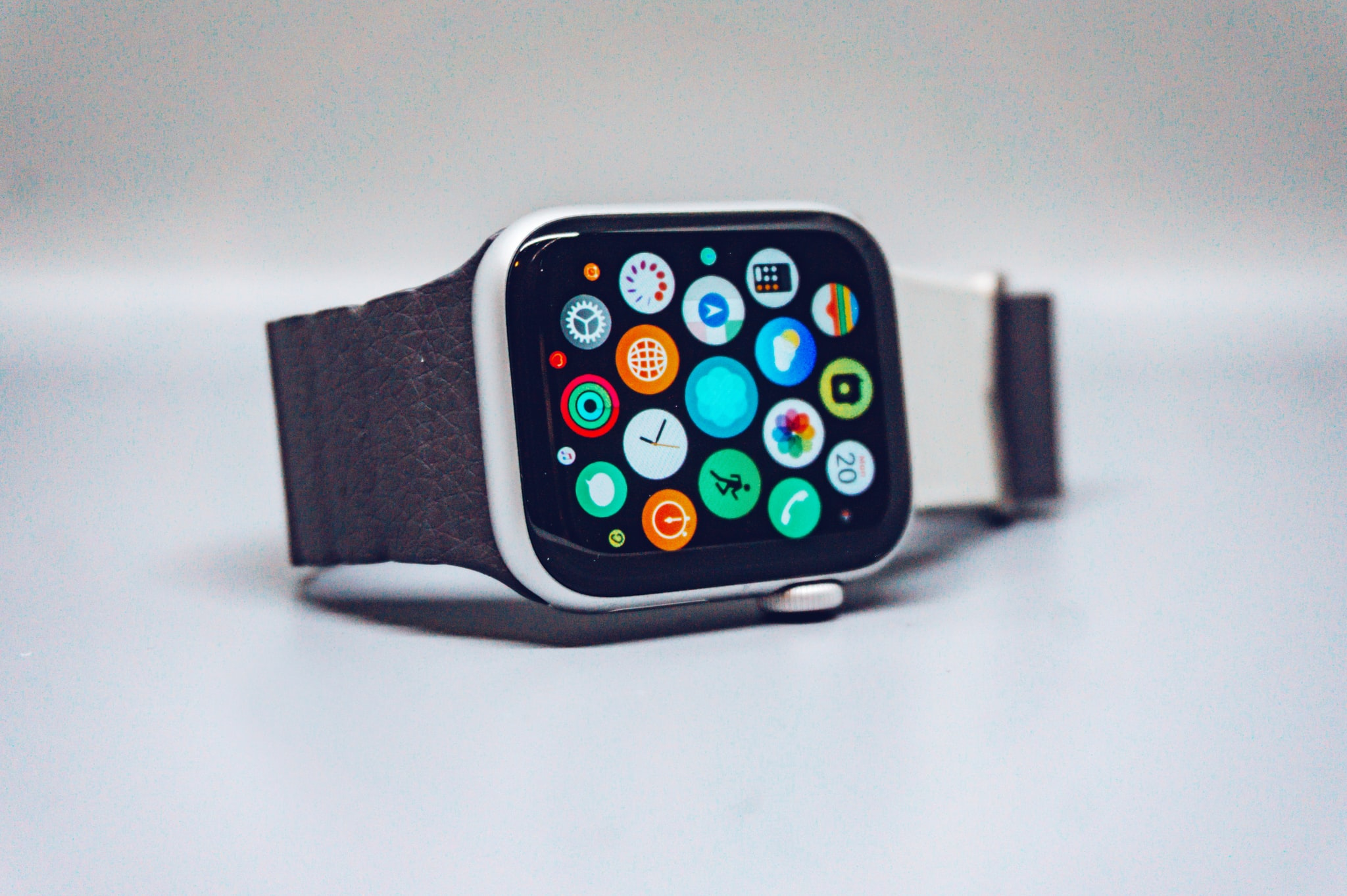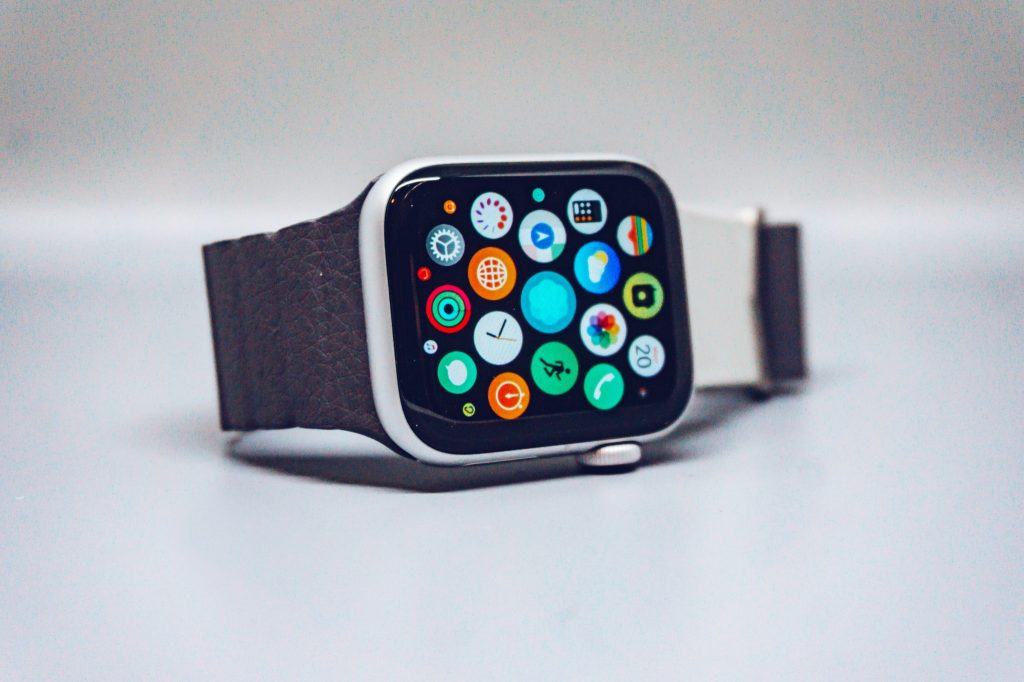 We've talked a lot about Breastfeeding Apps and how awesome they are for a breastfeeding mom. Whether you have you phone handy and with you at all times or wear a Smart Watch you will want to make sure you keep it close by to help you monitor all the things you want to record.
Breastfeeding for two might make it more difficult to remember who ate on which side, how much they ate, who had a wet diaper, etc. So being able to log it into an app will be a lifesaver. Or you could go the "old fashioned" route and keep a notebook just for breastfeeding and diaper changes close by to record all the information, too.
Diapers and Wipes
Stash a good amount of diapers and wipes where you plan to nurse. This is the perfect time to change their bums either right before nursing- or after. You may even want to have a changing pad ready, too.
Be sure to check out our article that talks about THE best diaper and wipe subscriptions– something else that will come in handy with twins!
Nursing Pads
Keep a box of nursing pads close by so you can switch out any old ones you might be finished with.
Burp Cloths, Swaddles, Nursing Cover
Go ahead and gather a few burp clothes, a swaddle blanket or two and a nursing cover if you prefer. That way you will have all the comfy cozy things the baby might enjoy and the comfort items of your choosing.
Pro Tip:
Keep the diapers, wipes, pads, and cloths in a basket if you can. That way it will all be combined together and in one place. Organization will be key to help you breast feed twins and having all your essential items in one place and not scattered about can help keep things calm and less chaotic and stressful.
There are plenty of diaper caddy's available on Amazon that are cheap and functional.
Now that you have everything you'll need in your nursing station don't forget about some other essential items that are a must have for breastfeeding twins.
Nursing Bras
Nursing Bras make life easier. There are so many cute and functional ones out there. Amazon has a great selection at every price range.
Large Water Bottle
We all know drinking water is essential when it comes to breastfeeding one baby let alone- two! Invest in a large water bottle that is easy to carry around and one that you won't forget. Drinking water while breastfeeding is so important!
Healthy Snacks
Deepening on how long your babies nurse for you might get hungry- have snacks close by- either at your nursing station or in your purse, diaper bag or somewhere handy that a family or friend could easily bring to you!
Support
Having the support from your spouse, parent, neighbor, friend or other trusted adult is essential.
Breastfeeding can be emotional at times- especially as you get the hang of nursing twins. Be sure to reach out to someone if you are struggling either emotionally or physically.
If you are planning to breastfeed, it may look a little different than it would if you were nursing singletons. We would highly recommend working with an IBCLC from the get go – and if you are new to breastfeeding, definitely take Katie's Online Breastfeeding Class. It will get you off to the best start possible.
Here are more breastfeeding articles you may enjoy: