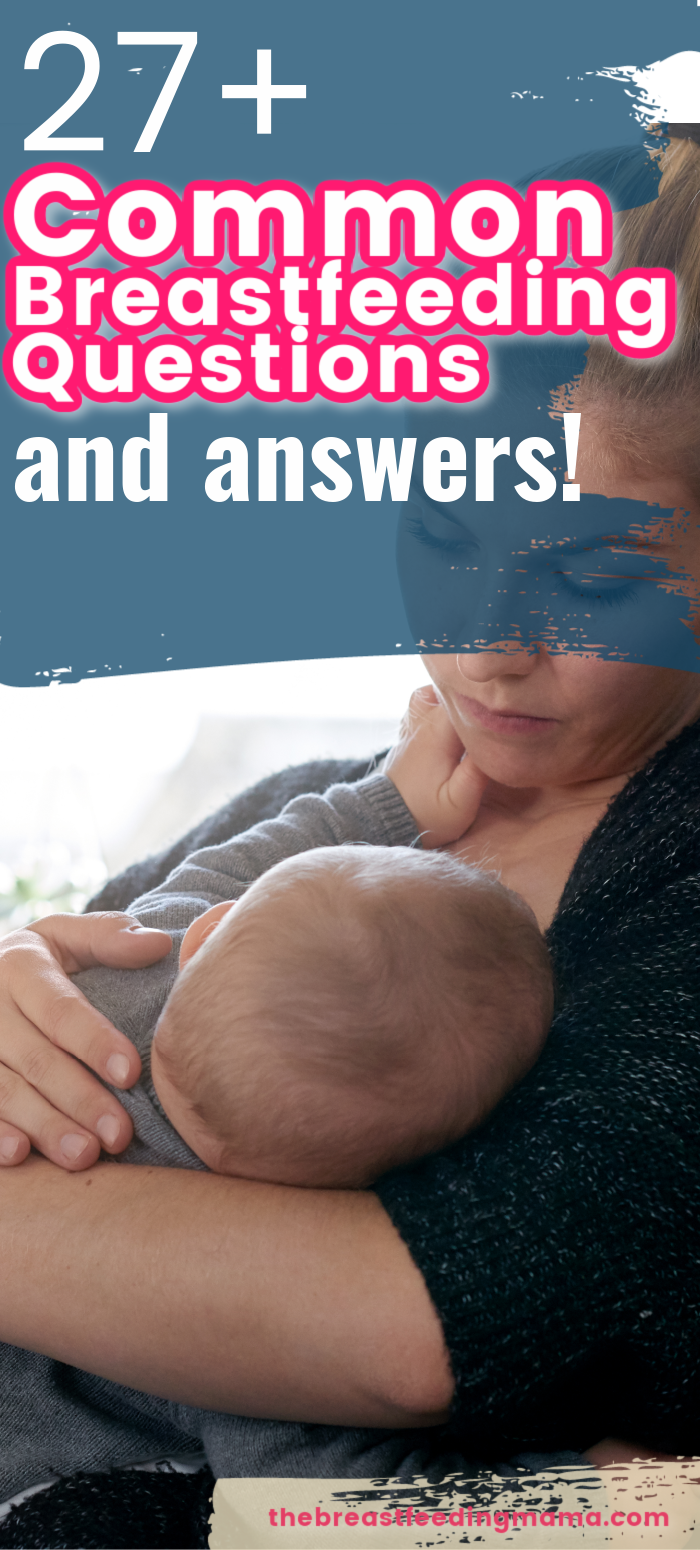 Breastfeeding may be natural, but that doesn't always mean it's easy! Here are over 27 common breastfeeding questions – along with answers and solutions – to help you be successful!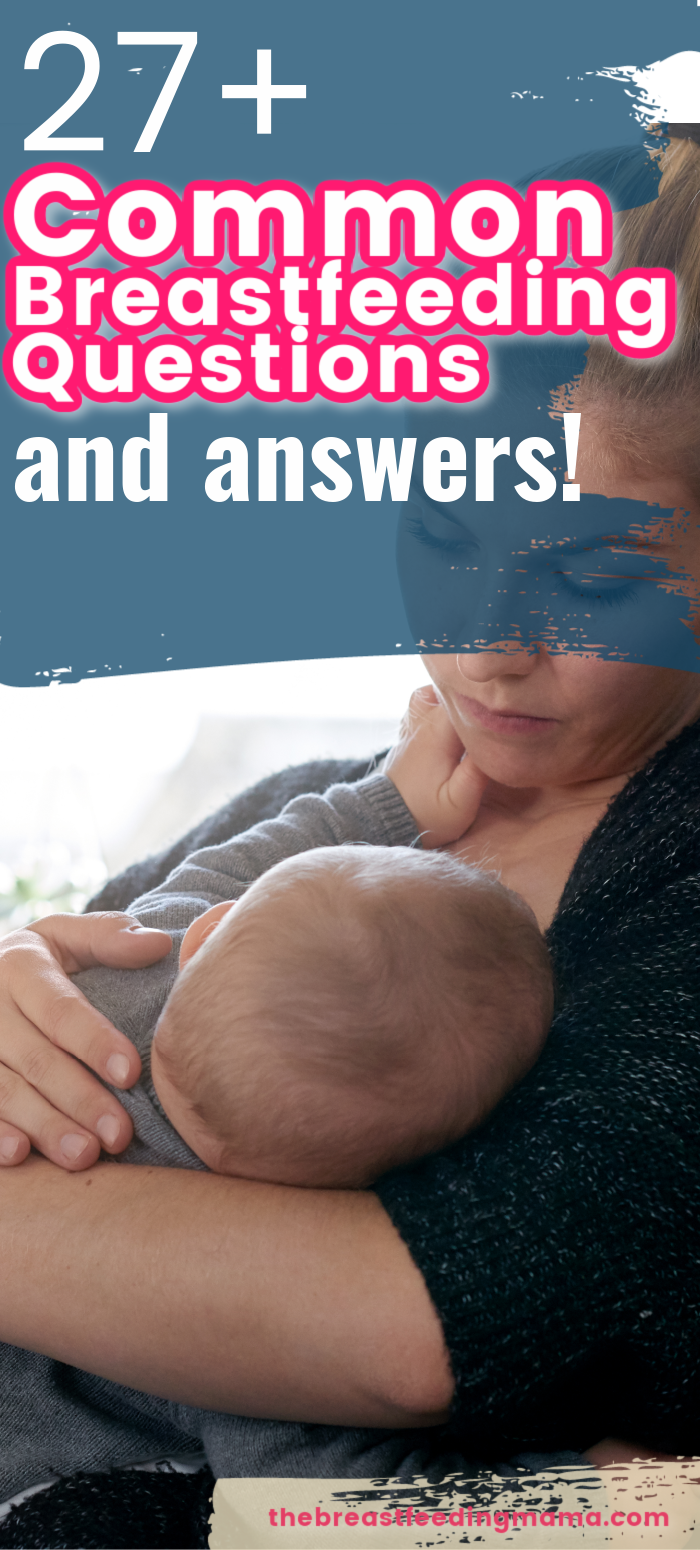 Problems with Breastfeeding
For something that is as natural as breastfeeding…it can be tricky to navigate.
Over the past few years as I have immersed myself in the breastfeeding world, there are questions that I see time and time again.
While I certainly don't mind addressing these questions, I thought it would be helpful to put together a little "Breastfeeding FAQ" page with all these common questions – and answers – in one place.
Please keep in mind that you should always work with an International Board Certified Lactation Consultant (IBCLC) and/or pediatrician for concerns in relation to your specific child. This FAQ is not meant to replace that of a medical professional.
Be sure to check out the comprehensive breastfeeding classes that we offer online! We have a mini class that dives deep into breastfeeding problems specifically, as well as The Complete Online Breastfeeding Class that is ideal for anyone who wants to be as successful as possible!
| | | | |
| --- | --- | --- | --- |
| Type of BM | Countertop (room temp) | Fridge | Freezer |
| Freshly Expressed | Up to Four Hours | Up to 4 Days | 6 months for optimal nutrition but up to 12 months is ok |
| Thawed | 1-2 hours | up to 24 hours | Do not Refreeze |
| Leftover from Feeding | W/in 2 hours of feeding | W/in 2 hours of feeding | W/in 2 hours of feeding |
Well, I hope that this was helpful. Please let me know if you have any additional questions below. Again, remember that this article is not meant to substitute the advice of a qualified IBCLC or medical provider.
Having a care provider that you can trust is giving you the best advice is crucial. Make sure you read this post about how to find a breastfeeding-friendly pediatrician.
Katie Clark is a Certified Lactation Educator, Certified Breastfeeding Specialist, and IBCLC student. She has helped thousands of mothers and families around the globe navigate breastfeeding challenges and questions since 2015. She has a passion for creating research-based, helpful breastfeeding education and helping parents find a way to make breastfeeding work for them. Katie is a mom of three little boys and lives in the great state of Colorado. She also has a degree in Communications with an emphasis in print journalism.