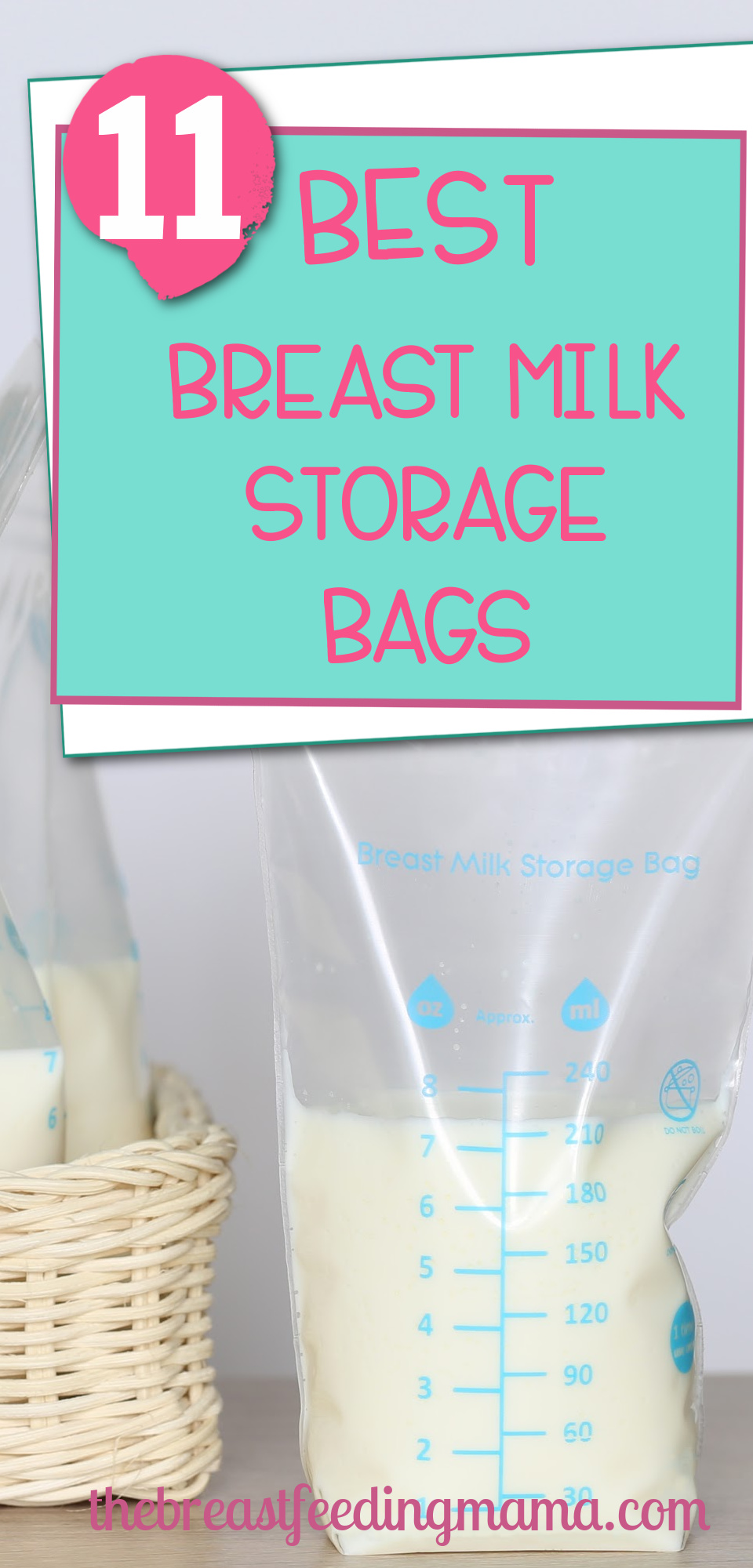 If you are a breastfeeding mom then you are going to want to find a way to store breast milk so it doesn't go to waste. That liquid gold is important and we have rounded up the best breastmilk storage bags to help you decide which one is the best option for you!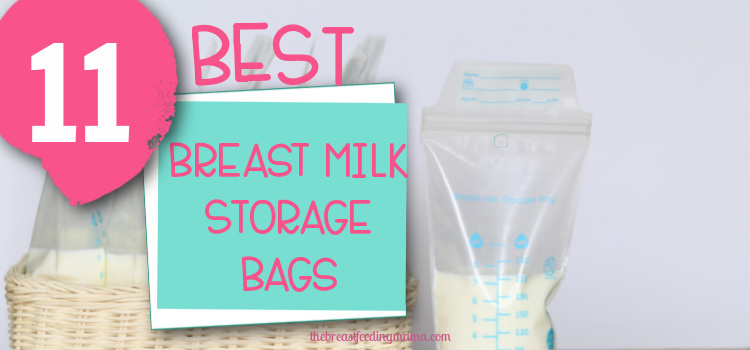 If you breastfeed and are also a pumping mom you may need to take a few extra steps to make sure your precious breast milk is saved for later use. Many moms exclusively breast feed while others like to store extra milk for a rainy day or to have on hand when they aren't near their baby during feeding time.
No matter how often you pump or what kind of milk stash you want to accumulate there is one thing you are going to need- breast milk bags.
Milk bags are a great option and an easy way to protect your precious breastmilk to save it for your baby to eat at a later time.
We've rounded up the best milk storage bags out there to help you decide which brand is the right breast milk storage bags for you.
Be sure to signup for our online Breast milk and Pumping Class!
What are breast milk bags?
Breast milk bags help free up space in your bottles and allow you to save milk for later use. They are single use disposable bags made specifically for collecting extra ounces of breast milk.
When it comes to storing your breastmilk, there are several options you can consider – there are TONS of different types of bags available.
It's important to understand that a breast milk storage bag is different plastic bags, freezer storage bags, and sandwich bags that you may store other food in. Breast milk bags are designed specifically for human milk – made from thick material, BPA-free plastic. This is FDA-Approved for the storing and protection of breast milk.
Another difference is that these special bags designed for breast milk also have ounce or milliliter markers which show the different ounces on the side. This is to help you more easily track how much milk is being stored (though be aware, these aren't always 100% accurate!)
While it's not always possible, it can be convenient to buy storage bags that you can directly pump into the bag. This can save you time as you don't have to transfer the milk and you may lose less milk, since there's always some that will be left behind in a bottle.
A good breast milk bag freeze flat and take up less freezer space to help with easy storage.
How to choose good milk storage bags
There are so many good options when it comes to bags for storing those extra ounces of milk . It might be a good idea to take into consideration a few things before deciding which bags you want to use for your expressed milk.
The size, durability, material, adapters and ease of use are all different options you may want to think about.
Size
Most breastmilk storage bags come in different sizes that hold anywhere from four to eight ounces. You can usually get away with starting with four ounce bags when your baby is a newborn. The more your baby eats and the more you pump the bigger bag you are going to want to use.
Durability and Material
You will want a bag made of thick plastic that is FDA approved and BPA- free.
Adapters
Major breast pump brands often have a feature where you can pump directly into their bags. But it usually only works when you use their brand of storage bags. You may want to check and see if your pump has its own adapter or you can find one on like the Spectra Universal Pump Adapter on Amazon.
Ease of Use
Pick a bag that is easy to use . Single pouch, sturdy bags with a secure seal that has a self-standing design will make your life so much easier. A high quality bag might come with a convenient pour spout or a twist top making it easy to transfer your milk into a baby bottle
How much milk should go in each bag?
You can check with the bag you are using to determine the maximum amount recommended for a bag. Most companies don't recommend more than 4-6 ounces of human milk.
We recommend storing in small amounts just so you don't have waste. Once you figure out how much your baby usually takes in a bottle, you can freeze in those increments. As you get into a groove, you'll figure out what works best for you.
Whatever you pump in one sitting can go into one bag or you can split it up until multiple containers if you need to. You can combine milk from different feedings – just make sure you've chilled them to the same temperature in the fridge.
How to warm breast milk
When it comes to feed your baby, you will probably want to warm it up – not all babies require warmed milk. It just depends, though we don't recommend feeding frozen milk.
There are three ways you can warm your baby's bottle>
Using a bottle warmer
Place the milk in a cup of warm water (of course, the milk should be in a bottle or in the milk bag still)
Running warm water over the milk bag or bottle
Run the milk bag\bottle under warm water
If you know you will need to give a bottle and only have frozen milk, you should place the frozen milk in the fridge in a cool container of water. This can help it thaw more slowly. However, if you weren't able to plan ahead, you can place it in a bowl of warm water to defrost and warm at the same time.
A bottle warmer can also be used, however, this usually takes 15-20 minutes.
Breast milk should never be put into the microwave. This kills the nutrients and creates hot spots, which can burn your baby.
Do not put breastmilk (or formula) in the microwave to warm This will kill nutrients and can create hot spots that can burn the baby's mouth.
If you thaw milk and your baby doesn't drink all of if you can give it to them later just be sure to use it again within 24 hours.
How to know which bag to use first
After you have filled your bag with milk it is important to write the date on it.
This will help you know when the milked was expressed so you can use the older bags of milk first.
If you are pumping milk to send to your child care provider be sure to write your baby's name on the bag at the same time you are writing the date. You can also write how many ounces are in each bag.
Can I reuse breastmilk bags?
No, you do not reuse milk bags once they have been used.
You use them once and then toss them out. It might be tempting to wash them and use them again but if you do that then they will no longer be sterile and it is just isn't worth it. Remember this is one of those baby products that is worth the cost.
The Best Breast Milk Storage Bags
Here are the best breast milk storage bags, based on our experience as well as on the results of a poll we did on Instagram!
Medela Breast Milk Storage Bags – Overall Mom Favorite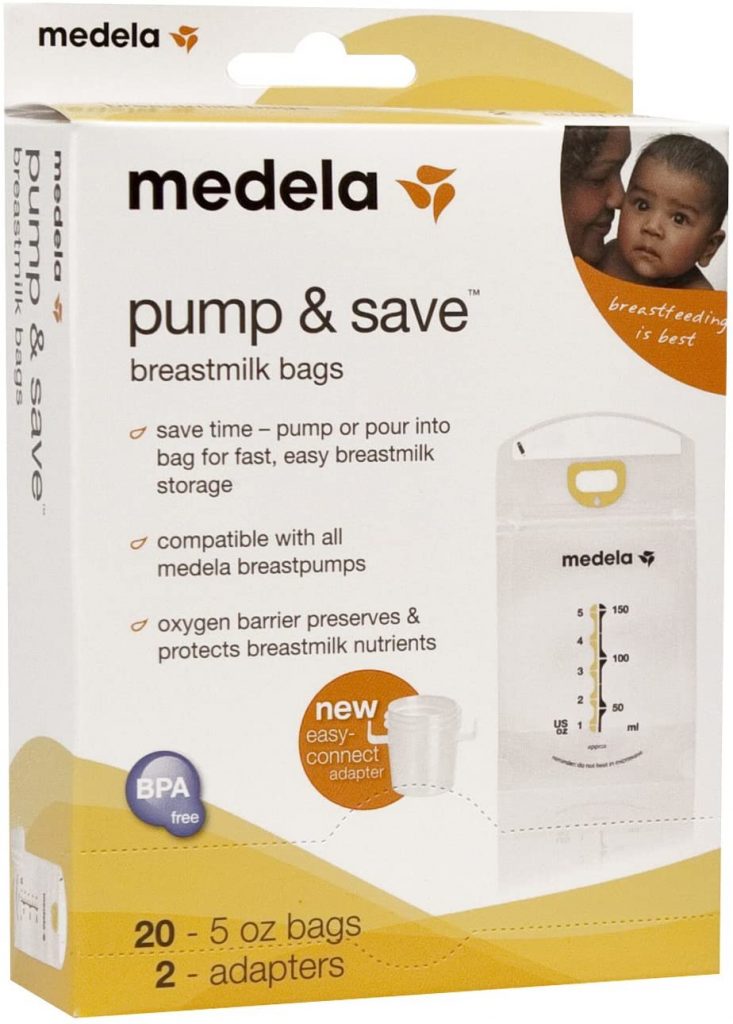 In the poll that we did, these, by far, were the most popular brand mentioned. Several moms were very emphatic about it! Some moms felt they had a bit of a learning curve but overall were very happy with them. The most cited favorite about these were how durable they were!
Medela bags are made of a heavy duty, double-layer material with a double zipper seal that offers leak-proof protection while transporting. They stand up on their own and lay flat. They also come with an adapter that makes it so you can pump directly into the bag- no extra bottles needed which is a huge time saver for busy moms.
Each bag holds up to six ounces and is BPA-Free.
You can buy a box of 20 bags for around $9 or a 100 count for $15 on Amazon
Kiinde Twist Pouches – Best Pump Direct Bags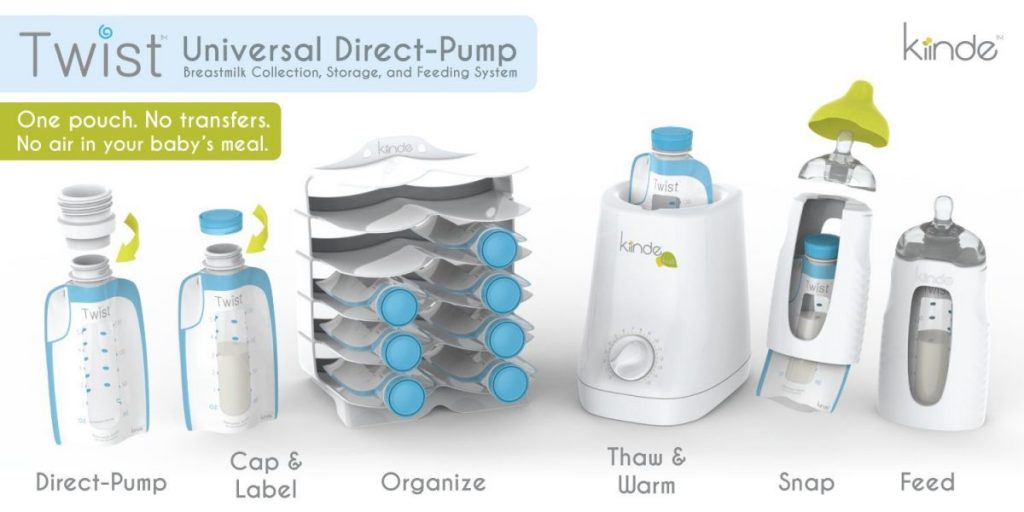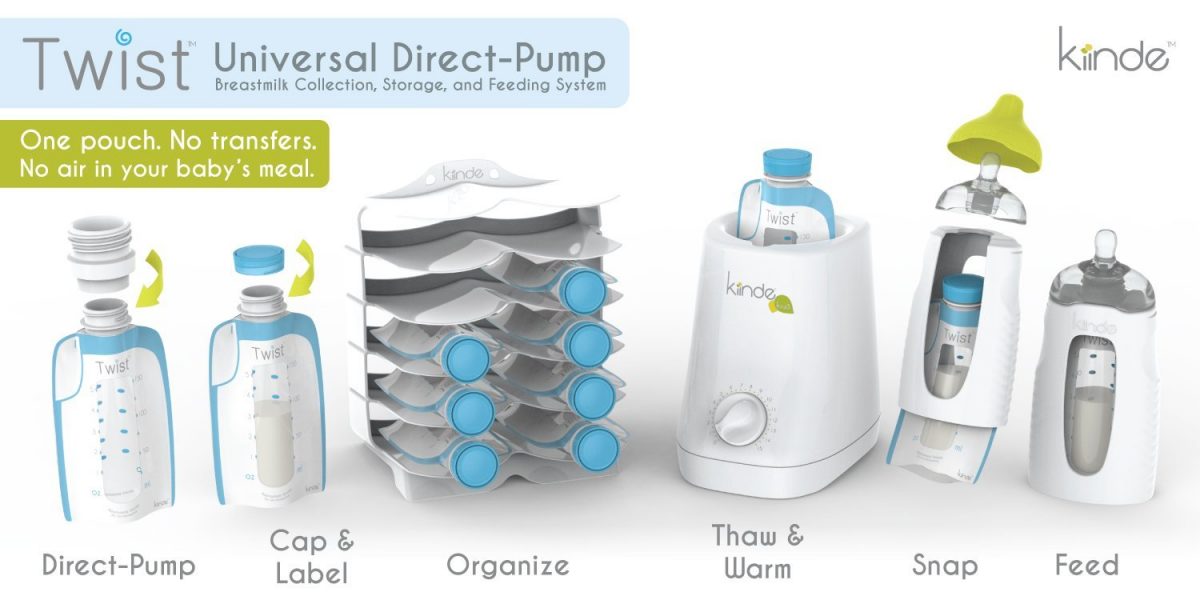 Kiinde is a pumping and feeding system where you pump directly into their bag that you can also freeze or store in the fridge. When it is time to use the milk you can feed your baby directly from it using a bottle that screws directly on to it.
A lot of moms in our polls said they love this one. One mom said she really likes the idea of them, but the price makes it so she doesn't want to try them.
It is easy to use. Simply attach your pump parts to the Kiinde bags using an adapter (the adapter fits most breast pumps). You then pump as usual into the bags. When they are filled, let our the excess air from the top of the bag and screw the top onto the bag and store in your fridge or freezer. When you are ready to use you simply thaw or warm the m ilk in the same bag and feed your baby from it.
The best deal is to buy the complete system. You can find it on Amazon for about $65. However, I personally recommend buy them directly from the Kiinde website!
You can try Kiinde out by grabbing a free starter kit here! It includes:
1 – Twist Pouch, a direct-pump, recyclable breastmilk storage bag
2 – Standard Direct-Pump™ Adapters (adapter is compatible with pumps from Medela®, Hygeia®, Ameda®, ARDO®, Spectra®, Avent® and Evenflow® and other pumps with a standard thread)
2 – Spectra/Avent Direct-Pump™ Adapters
1 – Twist Squeeze Natural Feeding Bottle
1 – Twist Active Latch Slow-Flow Nipple with Case
1 – Coupon valid for a Free 40 count pack of Twist Pouches at www.Kiinde.com
1 – Coupon valid for 50% off the Kiinde Twist Breastfeeding Gift Set ($99.99 MSRP, a $50 value) at www.Kiinde.com
ZipTop Milk Bags – Best Reusable Bags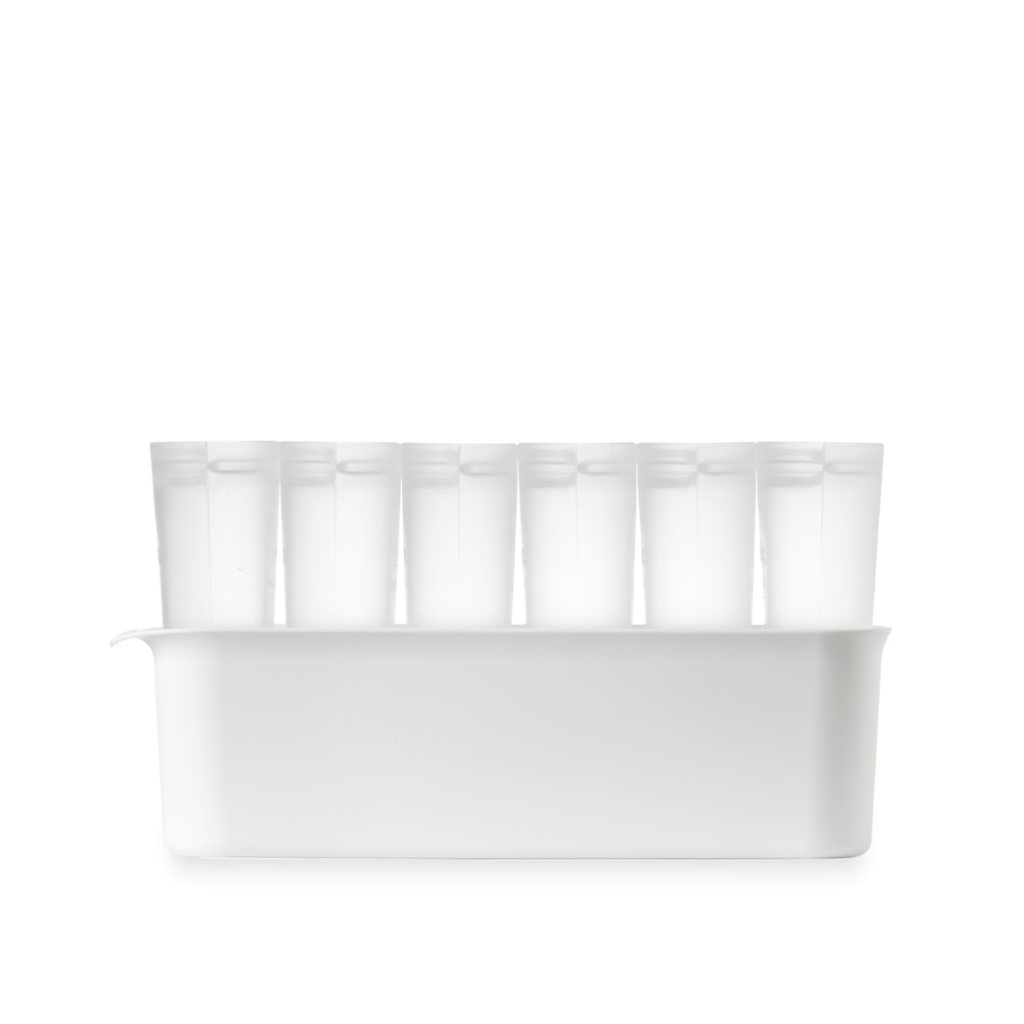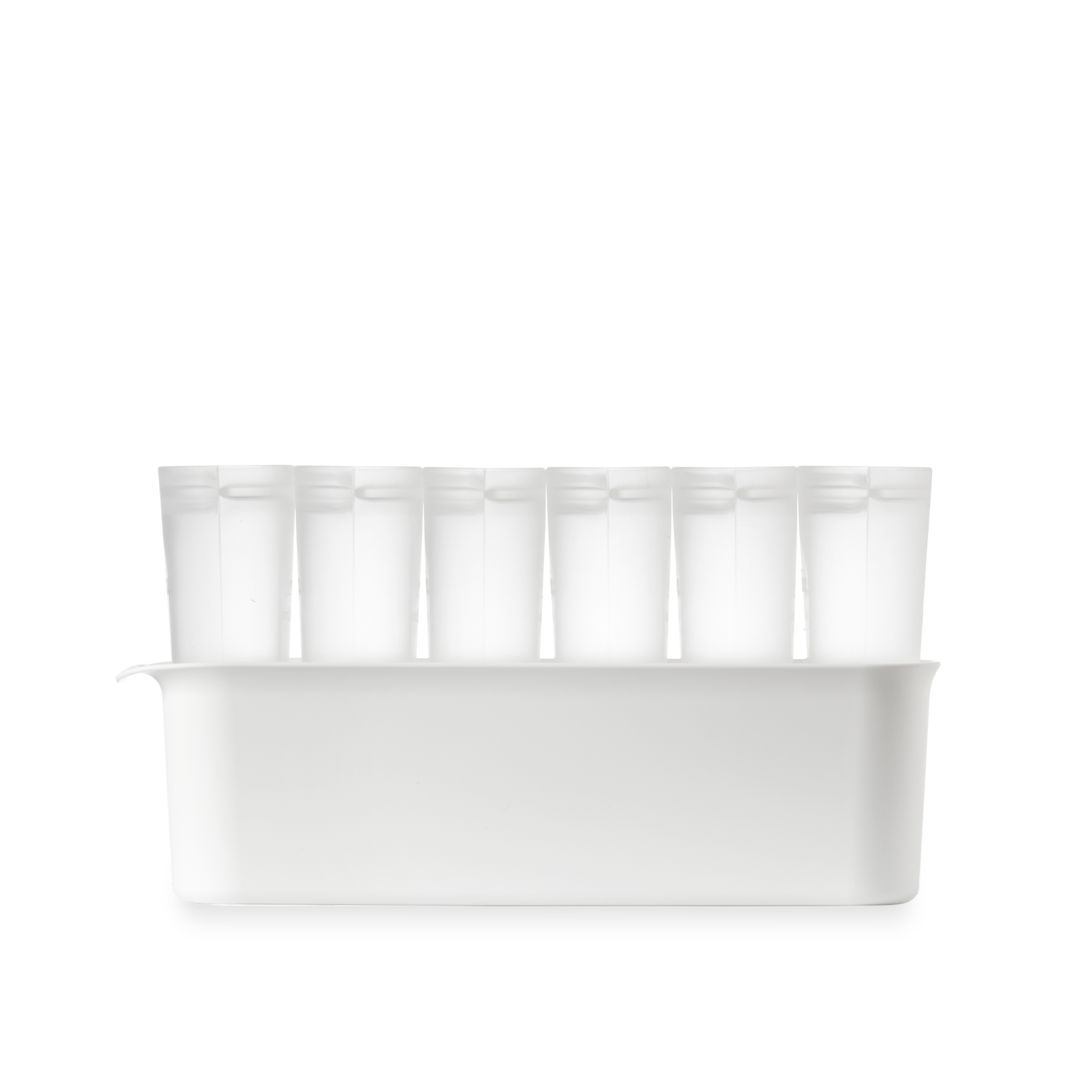 If you are looking for an eco-friendly, durable and reusable option, we have a great company for you. The ZipTop Milk Bags are a fantastic reusable breast milk bag.. They stand up straight, are super easy to close and open, and you definitely don't have to worry about leaks.
These do cost more money,– especially if you use a lot of milk storage bags. However, if the features they have are important to you, they are well-worth the money. They are made made from premium silicone, no BPA, lead, PVC and phthalate. They are single-piece construction, which means there are no by-products, like glue, holding them together.
ZipTop also has a great storage tray designed specifically for the trays. You can get these (and anything else on the ZipTop website) for 15% off with the code CLARKSCONDENSED15.
You can buy a 2-pack for $15.99 or the six pack plus freezer tray for $49.99. Don't forget to use the code CLARKSCONDENSED15.
Lansinoh Breast Milk Storage Bags – Most Time Tested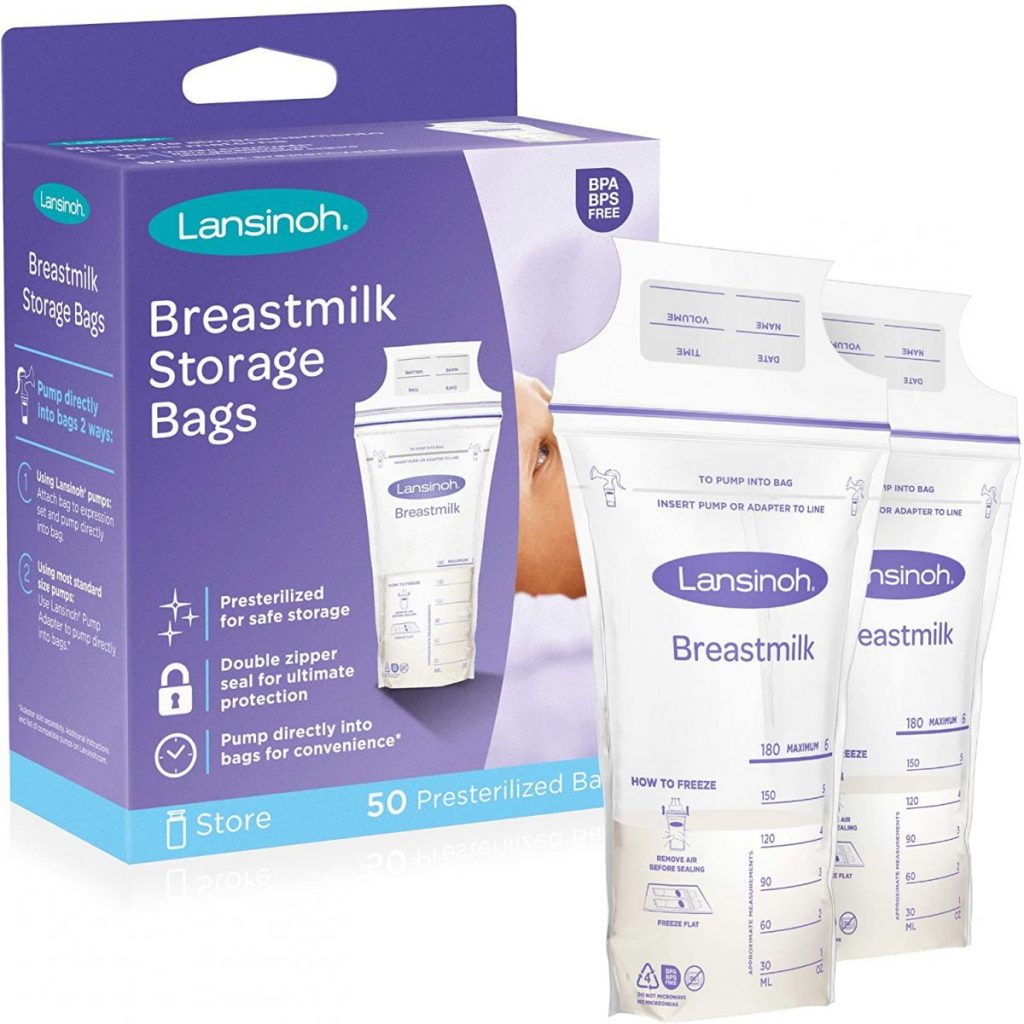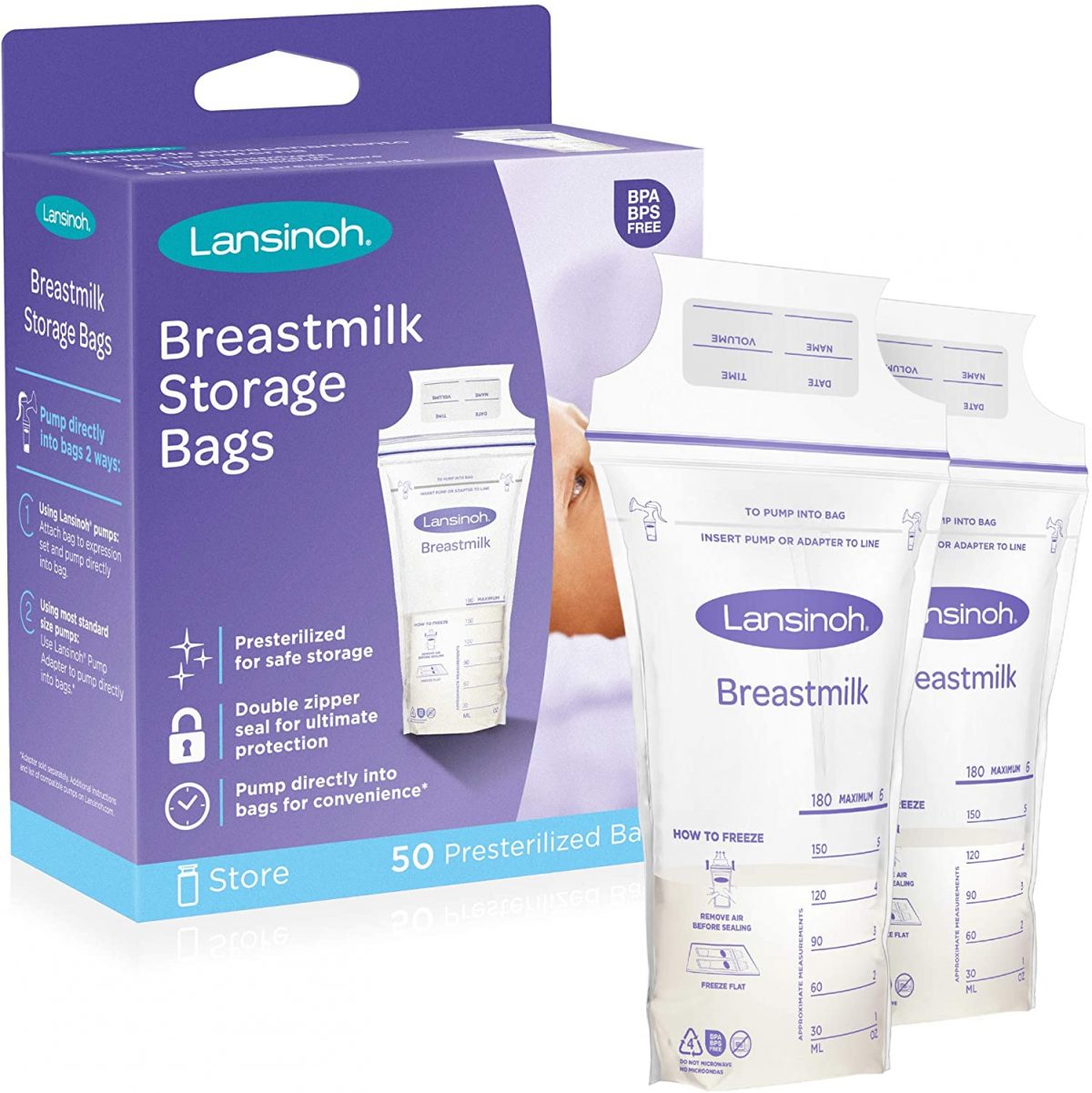 Lansinoh is a well-known and trusted brand that parents have been using for yeras. Their bags are often favorite among moms. The bags are widely available and ou can buy their bags at any grocery store or retailer
We love Lansinoh bags because they are made from thick, BPA- and BPS-free plastics. With some Lansinoh Pumps you can pump directly into them. Plus moms report that the Lansinoh milk bag will fit around other types of breast pumps, too- so these bags would be fit the bill for many.
You can buy a 50 pack for around $8 on Amazon
Dr. Brown's Milk Storage Bags – Most Durable Bags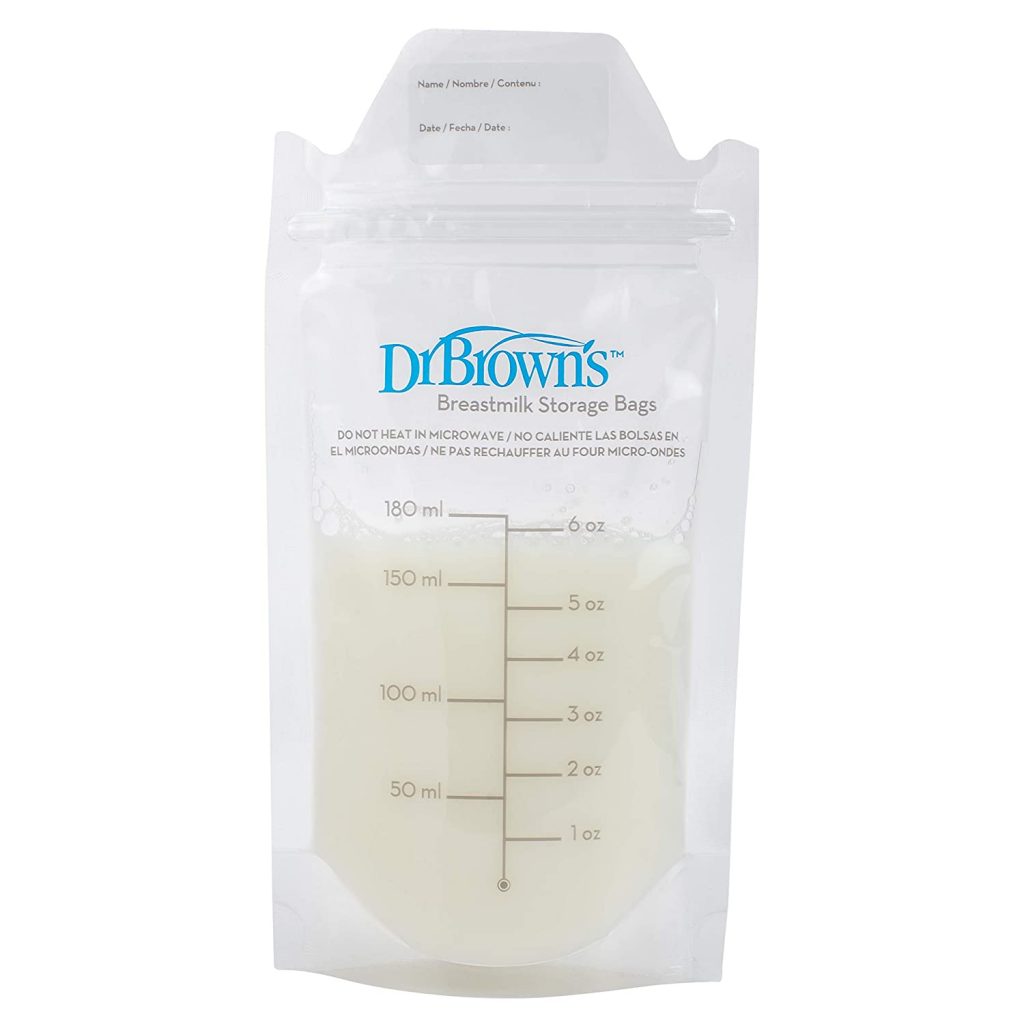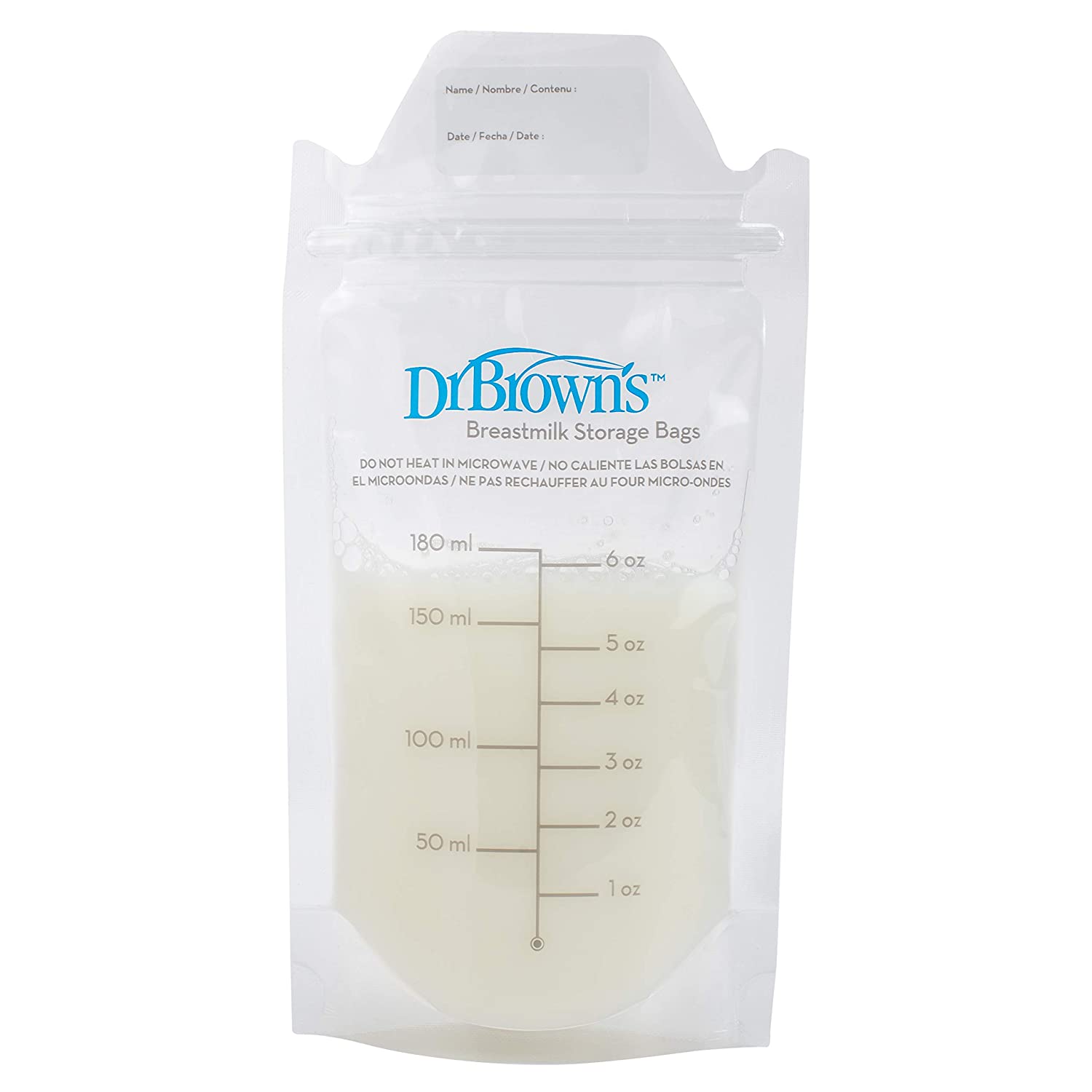 We love Dr. Brown bags because they thick and durable, large enough to write your baby's name on it and comes with an exterior trim for extra cushioning.
You can buy a 50 count for around $9 or a 100 count for $13 on Amazon.
Philips Avent Breast Storage Bags – Best Affordable Option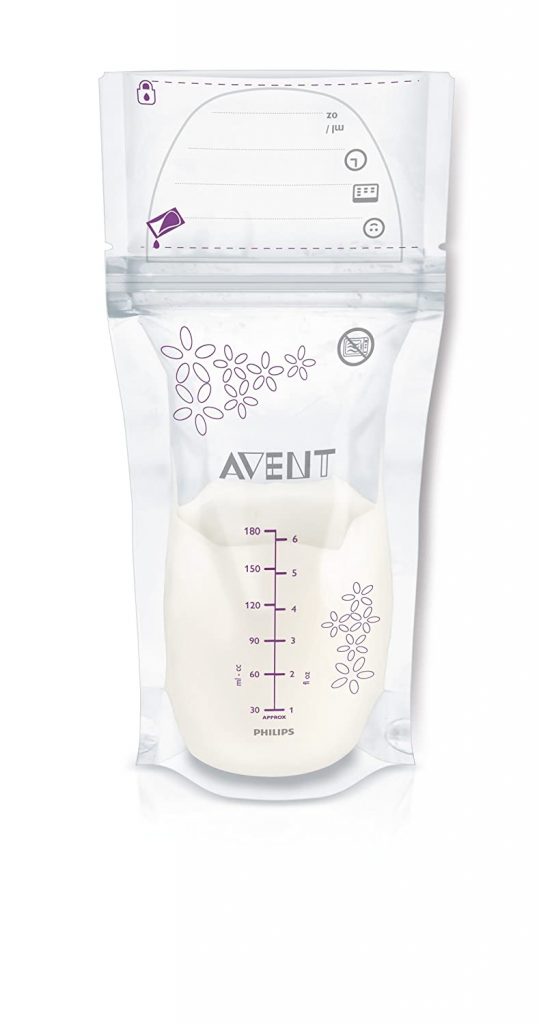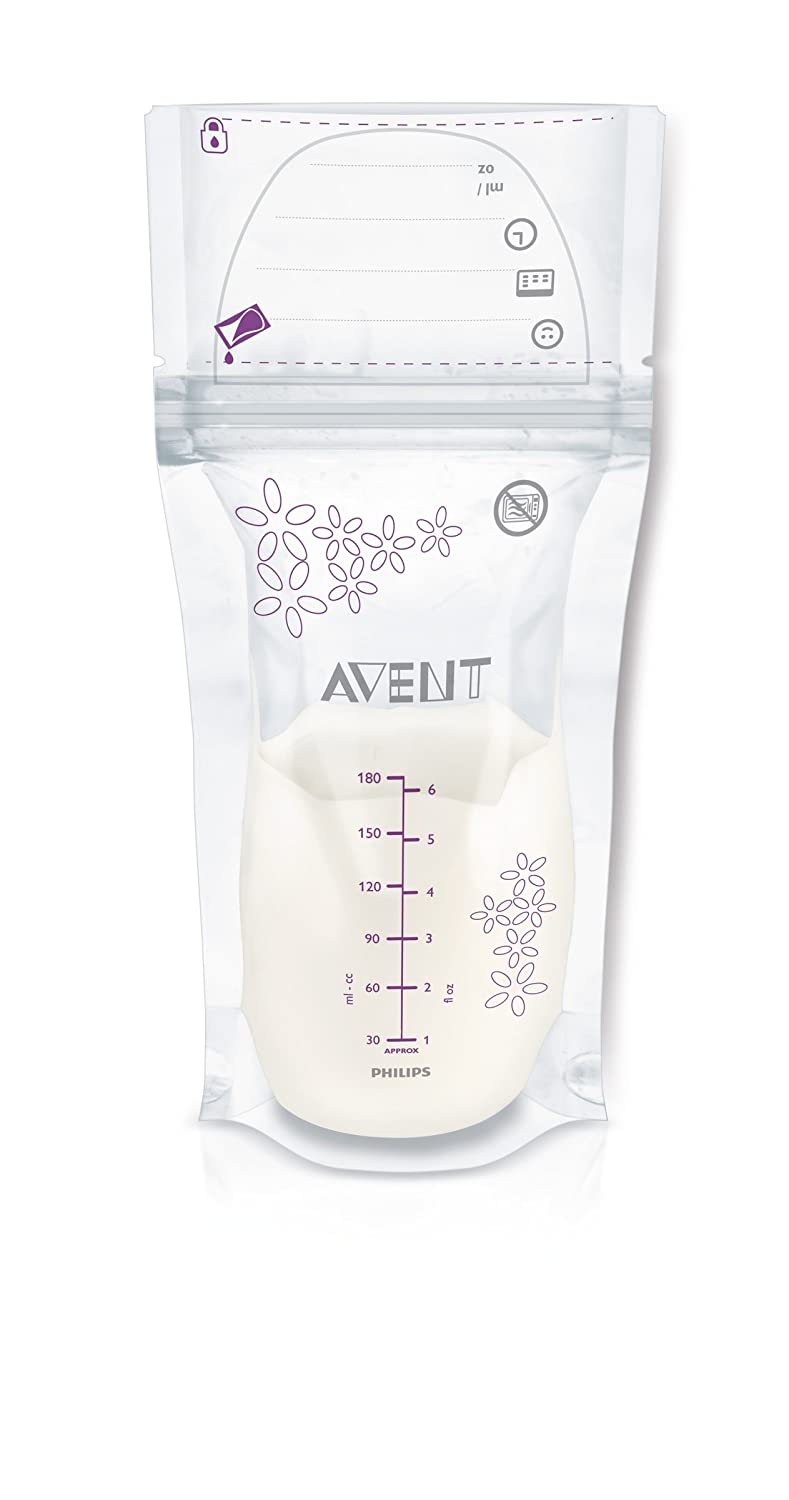 Avent Breast Milk bags are an even more affordable option that you can trust. They come with a double zipper lock, they are BPA-free and have a tamper evident-seal, and dual layers for added thickness. They can also stand up easily and comes with a wide opening to make it easy to pour milk in and out of.
You can but a 50 pack for around $7 on Amazon.
Runner up for most affordable option is Up and Up bags. They are a little less expensive but the reviews are not as good as Avent.
Nano Bebe Milk Storage Bags – Best Freezer Space Option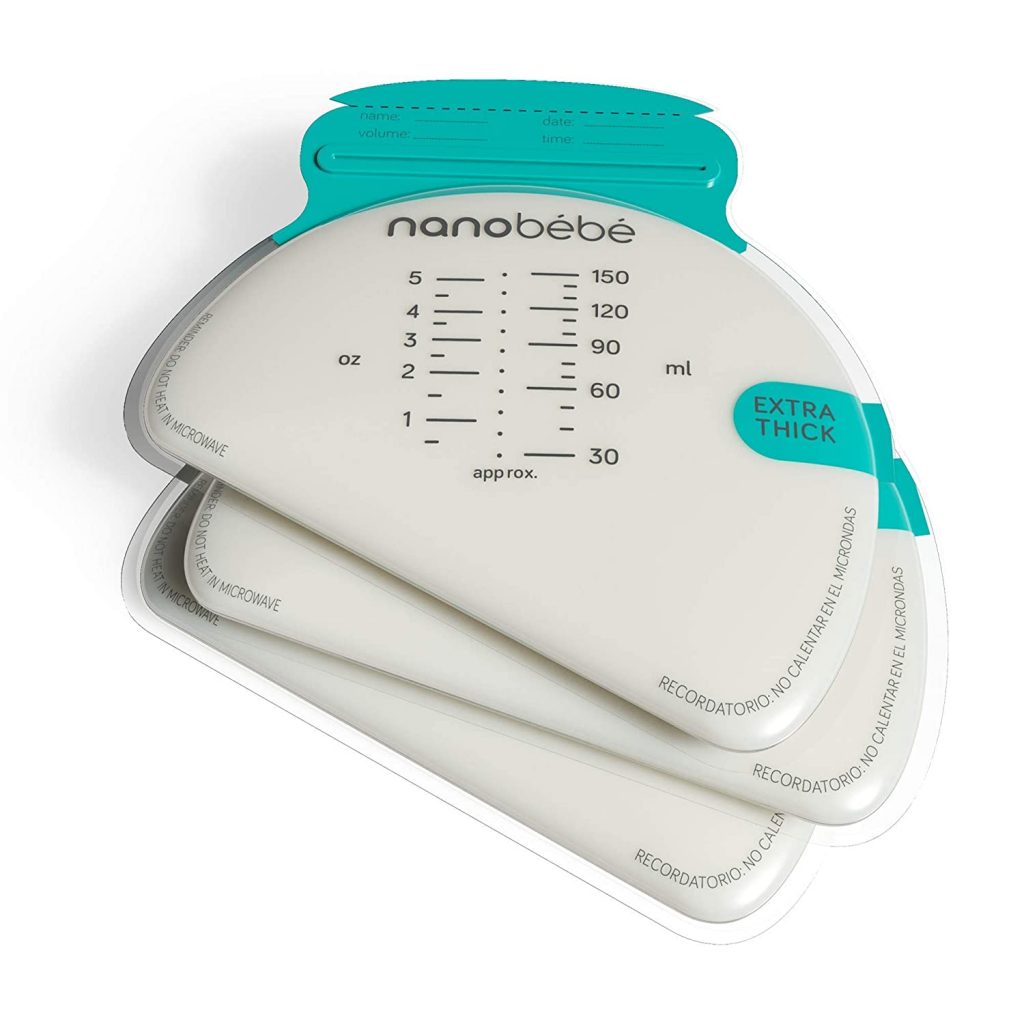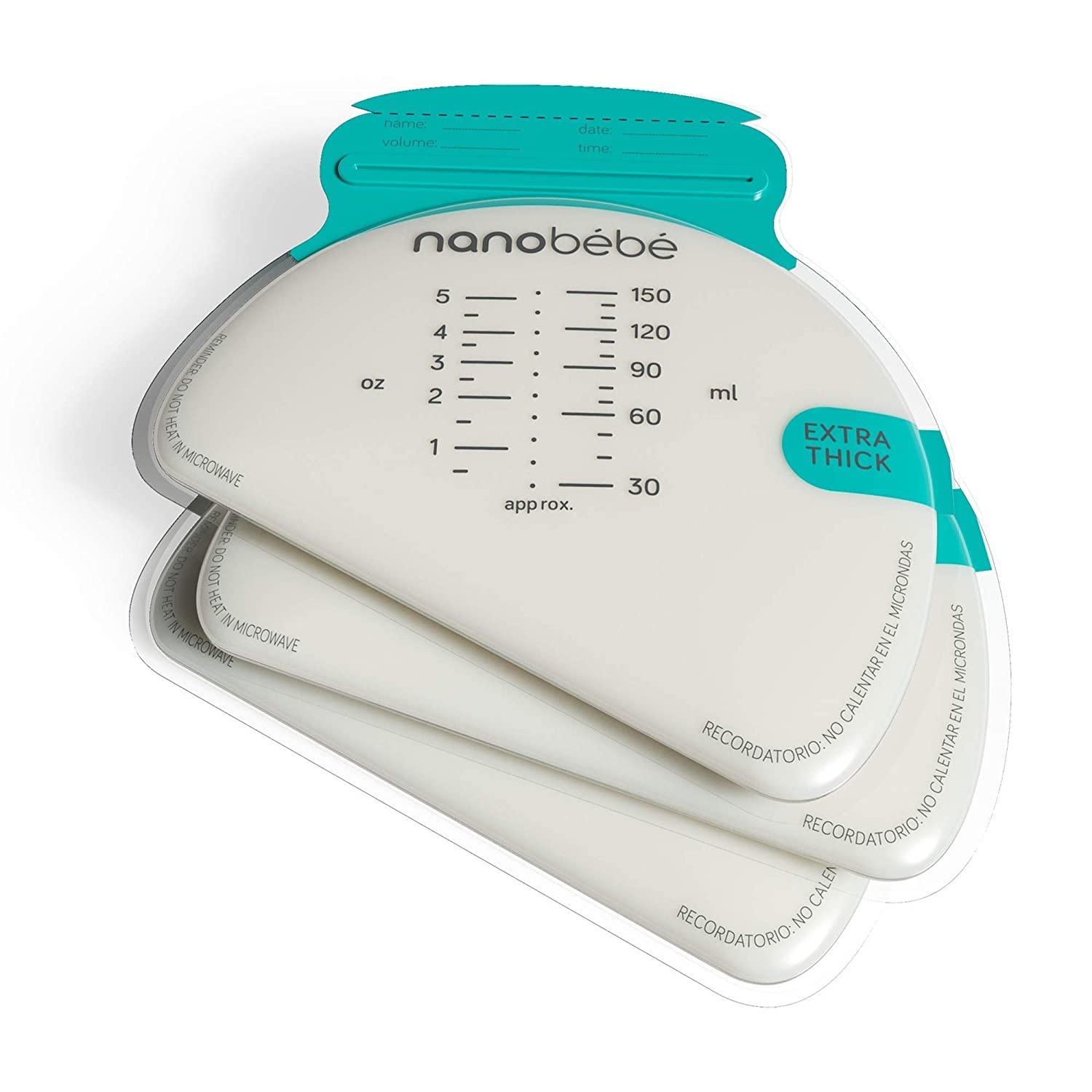 Nano Bebe are more expensive however they are made especially to take up less space in your freezer. They have a stackable design and if you purchase their veritcal storage bin you can easily 50 bags in it. They also defrost up to two times faster than most other bags or bottles.
You can buy a 50 count for around $10 or a 100 pack for $18 on Amazon
Tommee Tippee – Most Innovative Design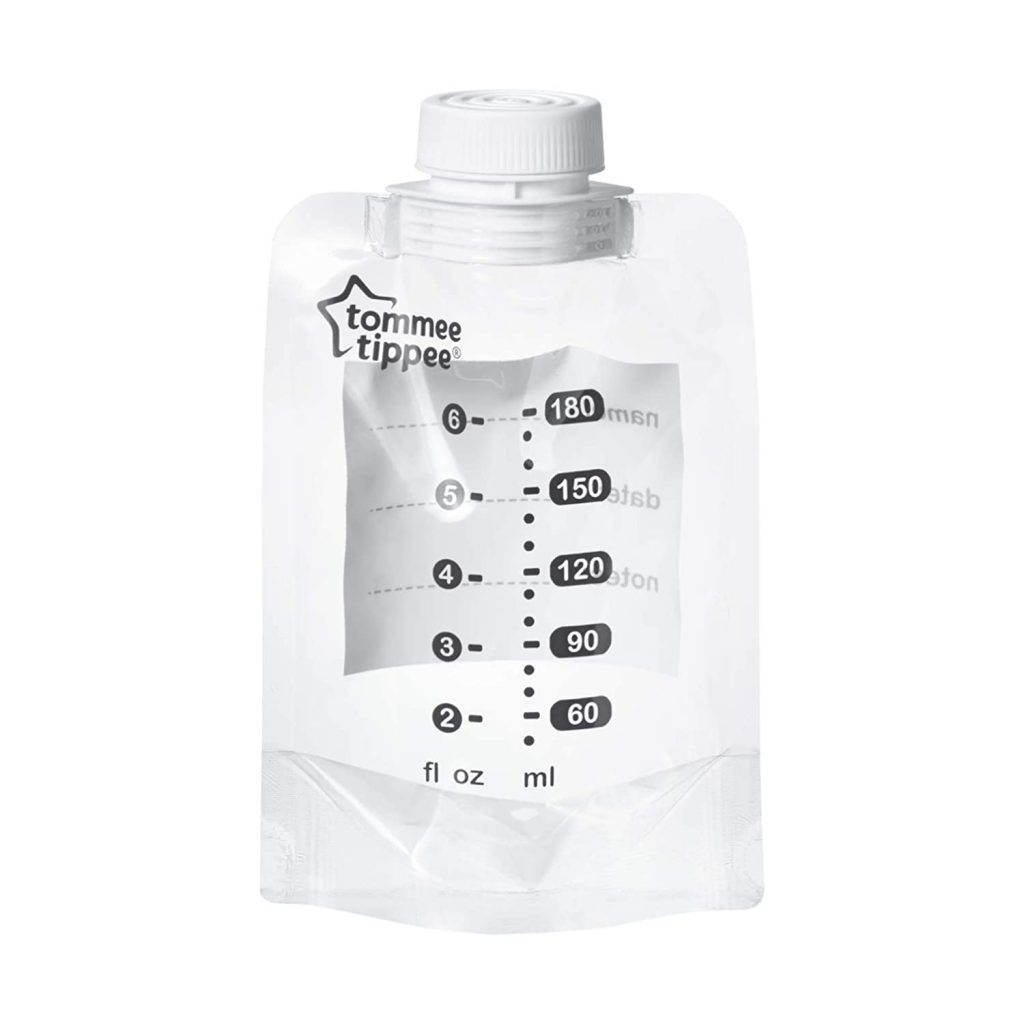 With these high quality Tommee Tippee Pump and Go Breastmilk Bags you can pump directly into them using any pump you'd like when used with using their Pump and Go Breast Pump Adapter Set. They are BPA-Free and can easily stand up or lay flat.
Their pouches are single use and sterilized for safety with a screw top lid for security.
You can buy these bags with your FSA\HSA card, too!
You can get a 70 count box for around $24 on Amazon.
Nuk Seal 'N Go Breastmilk Bags – Simplest Design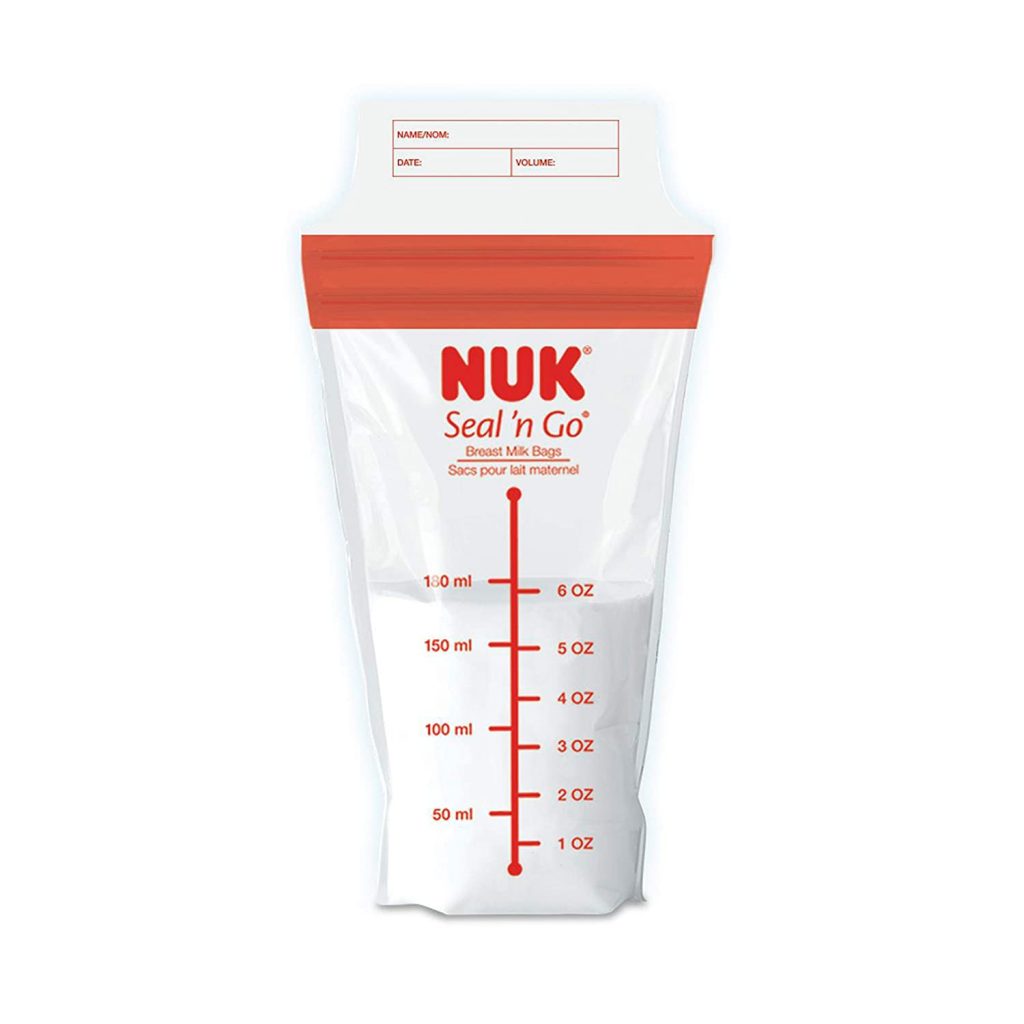 Nuk Seal 'n Go Breastmilk bags come with a 100% leak proof guarantee! They are freezer safe, pre-sterilized and easy to store with its self-standing bag.
Their double zipper seals allows for extra security and they have a unique gusset-free bottom that prevents leaks from corners of the bag. The gravity-fed pour spout helps prevents spills during transfer, too!
You can get a 100 count for $14 on Amazon.
Mommy's Precious Milk Bags – Most Accurate Measurements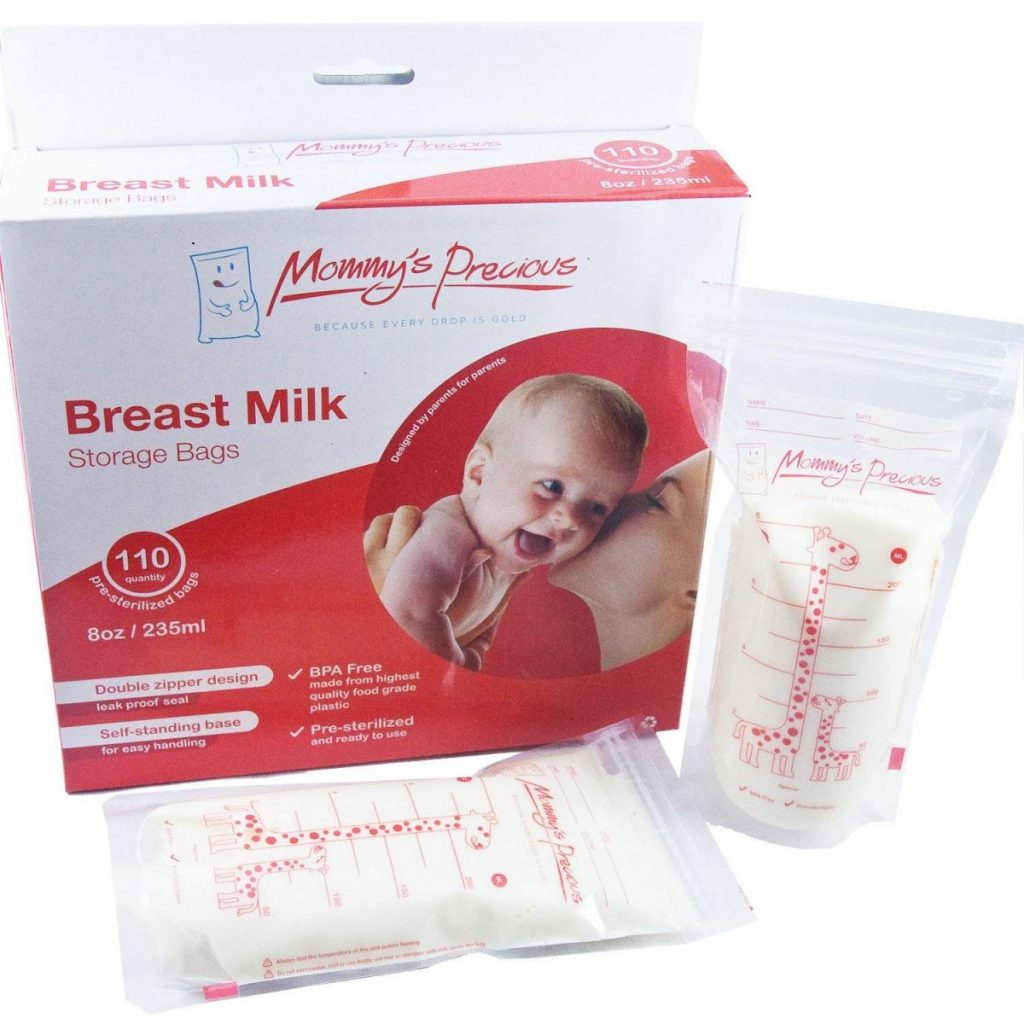 These milk bags are leak proof and self standing and because of their gusseted bottom design, so won't have a struggle filling them up. They are BPA free and latex and phthalate free.
They have a double zipper lock and they are large enough to hold up to 8 ounces of milk. Once frozen they lay flat to store which will help with freezer space. Their measurements are 95% accurate which is helpful when tracking exactly how much you are pumping and how much your baby is eating. They have perforated lines that make for a straight line tear which could be tricky at times to open but overall these bags have everything you could want.
You can get a box of 110 bags for $20 on Amazon.
What are your favorite breast milk storage bags? Comment below and let us know!
Other Posts You May Enjoy: