Below are some resources for using castor oil, particularly during the postpartum period. We have partnered with Queen of Thrones to share their products, but there are other options available. You do have to replace them every couple of months, so finding an affordable option for you is important.
I am not an expert when it comes to castor oil, but I am really impressed with the benefits and have started to use them myself. I am not a medical professional and recommend you do your own research and discuss your care providers if this is a good option for you. I find that functional medicine practitioners are wonderful – I am happy to provide recommendations if you need them!
Current Promo: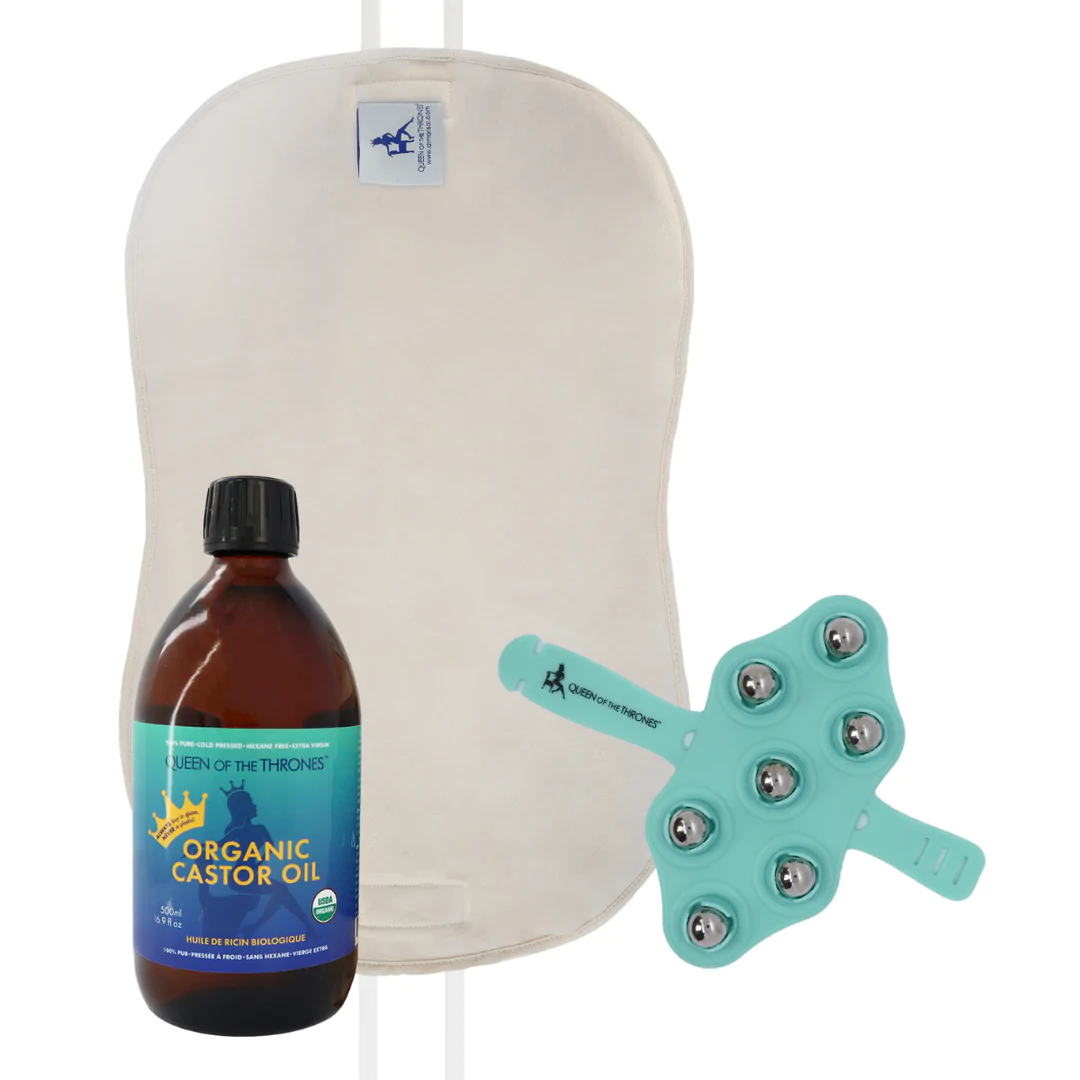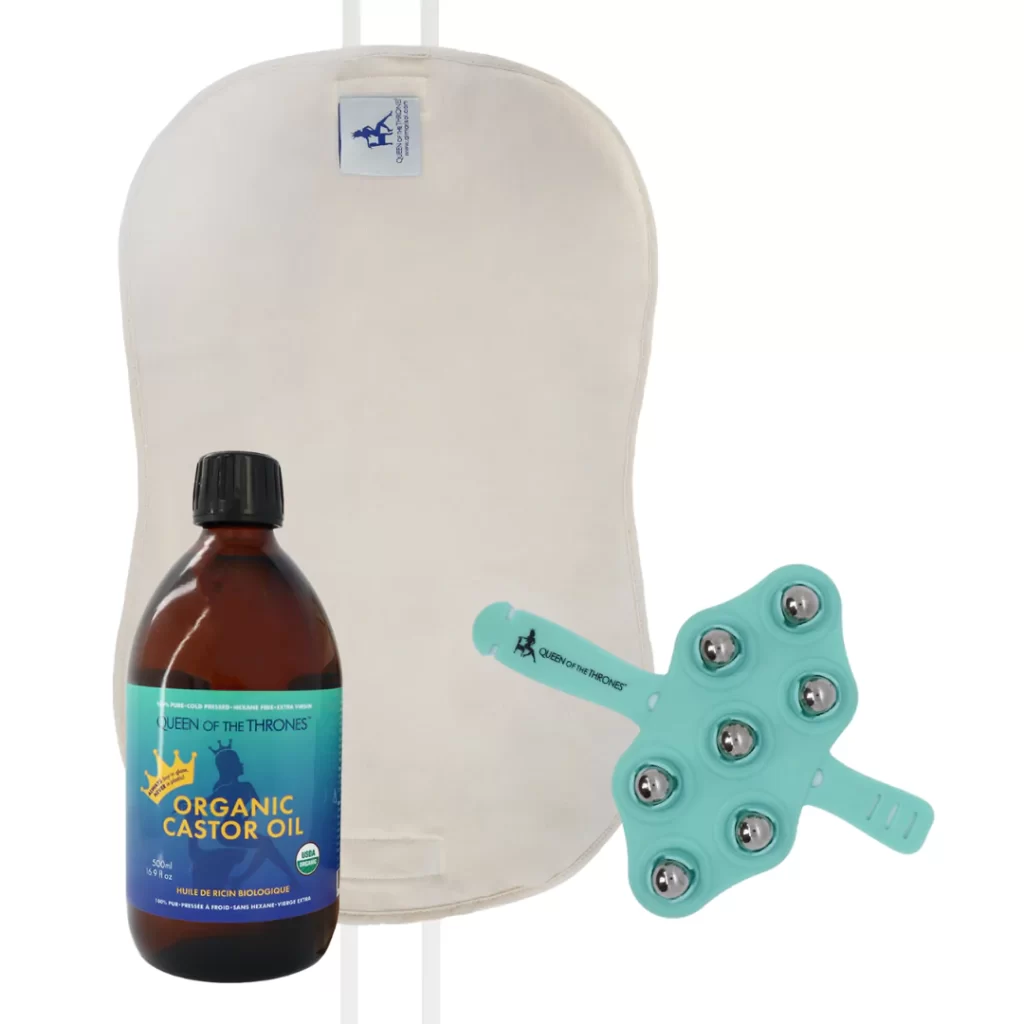 Castor Oil Fertility Pack + Free Massage Roller – use the code KATIEC22 (this will take $25.97 off the price). Available through October 1st.
Information on Castor Oil
The Queen of Thrones blog has tons of great articles and information on Castor Oil, uses, etc. I highly recommend reading them. They are very informative.
Castor Oil for Postpartum and Fertility
Products We Recommend